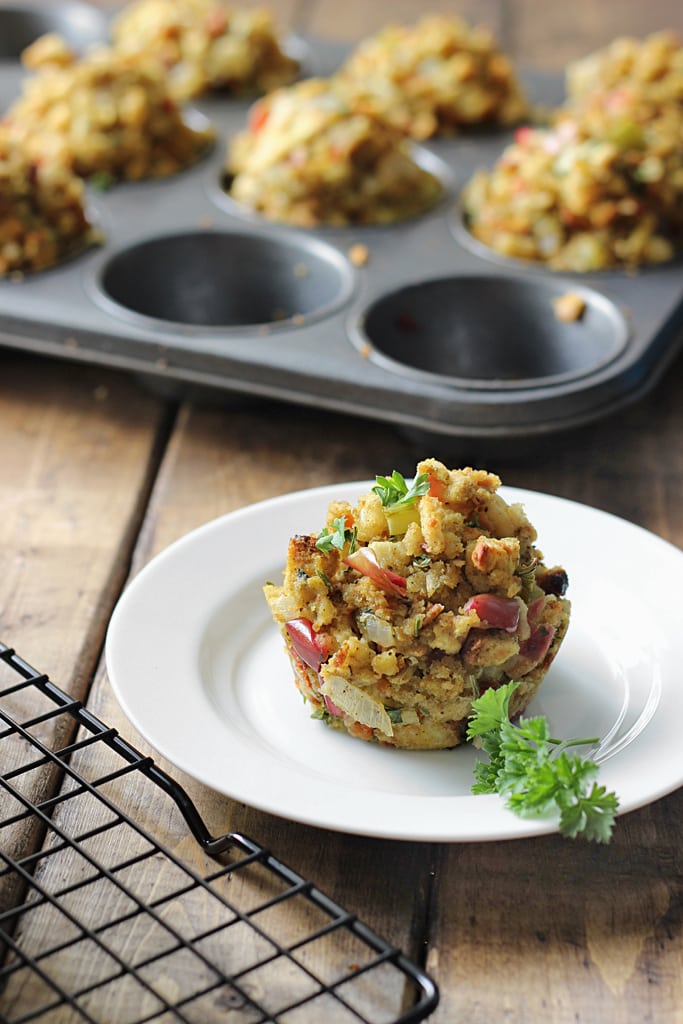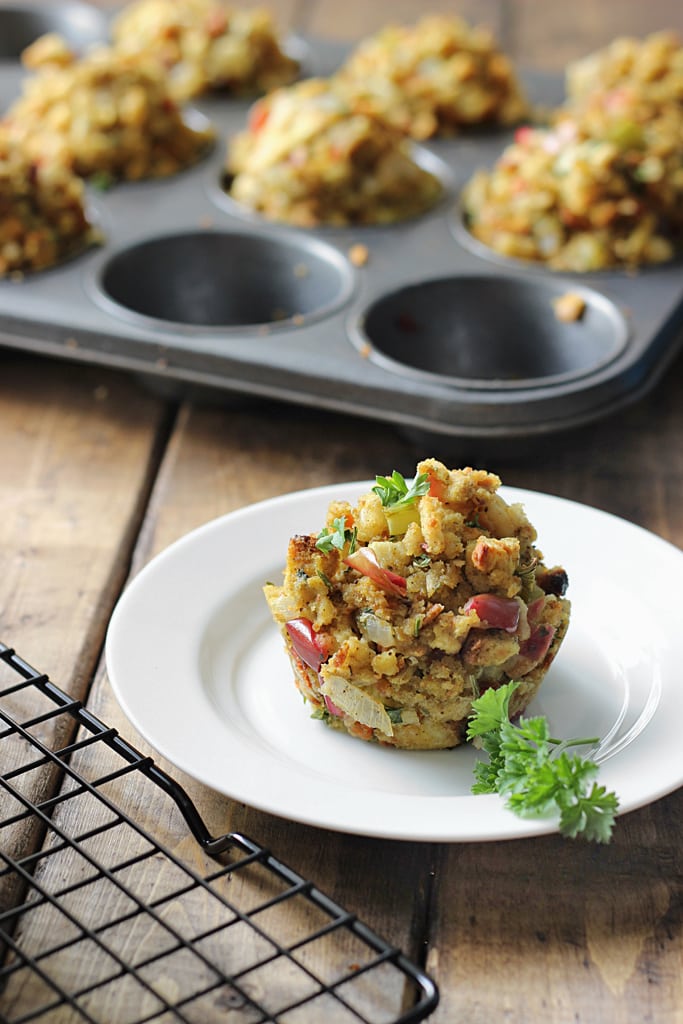 Here's a quick way to change up your stuffing for the holidays. I'm the kind of person that's generally indifferent towards stuffing, but I like it this way. If you love crunchy bits, you're gonna love this.
Individual portions of stuffing packed into muffin cups makes crispy stuffing an act of sharing. Every person will get their crunchy parts.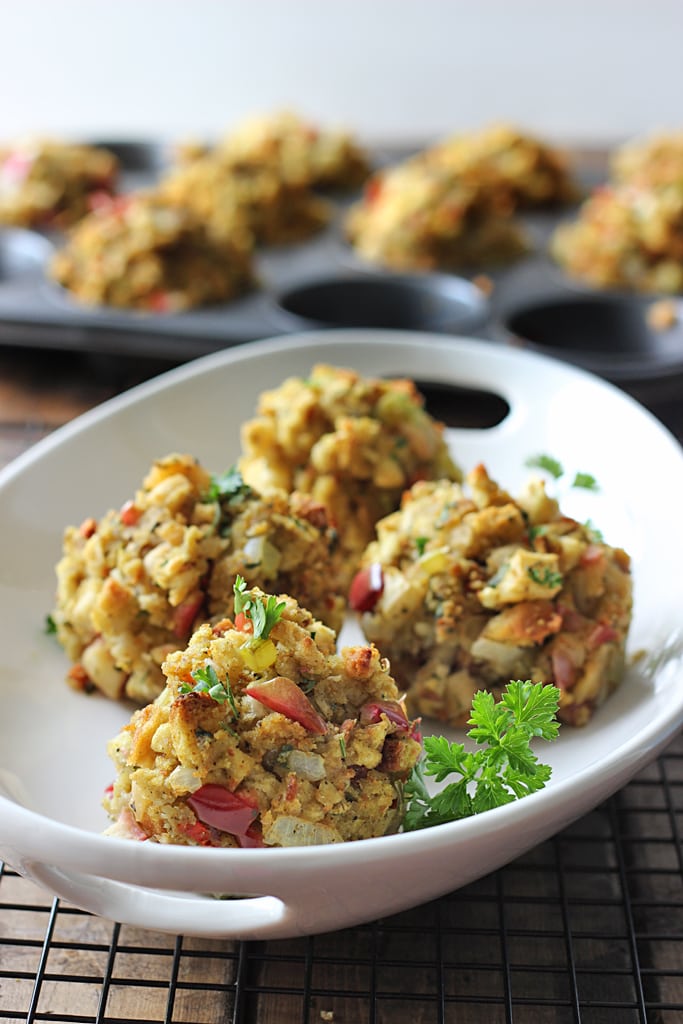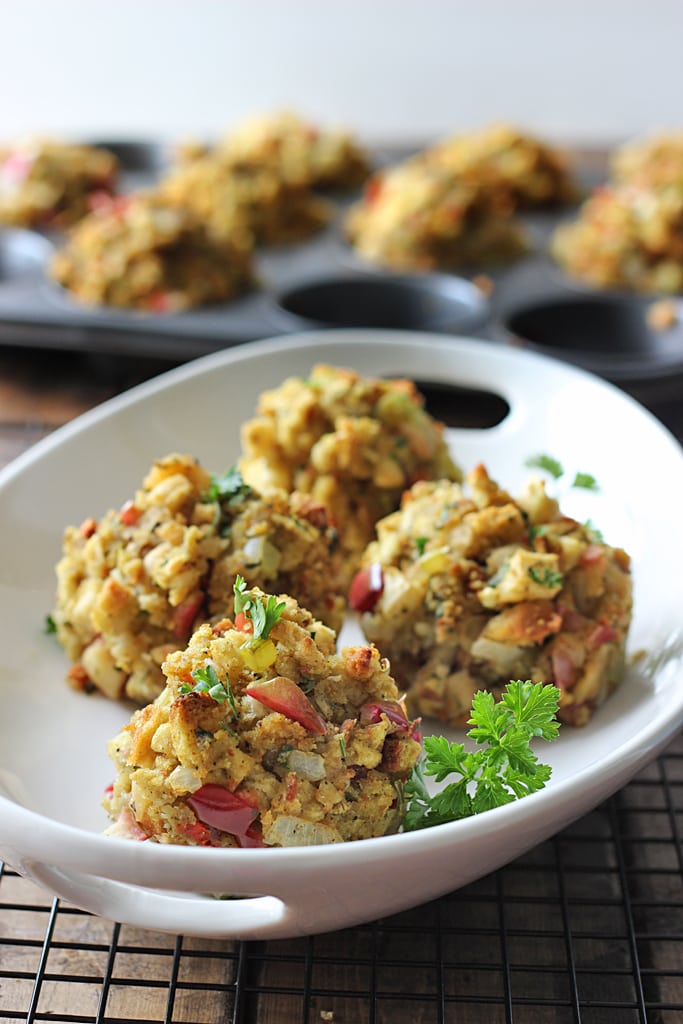 And you can use your favorite stuffing too. Think of this recipe as a general guideline. If you like apples and onions, then great! If not, feel free to use your favorite stuffing instead. So let's get stuffing!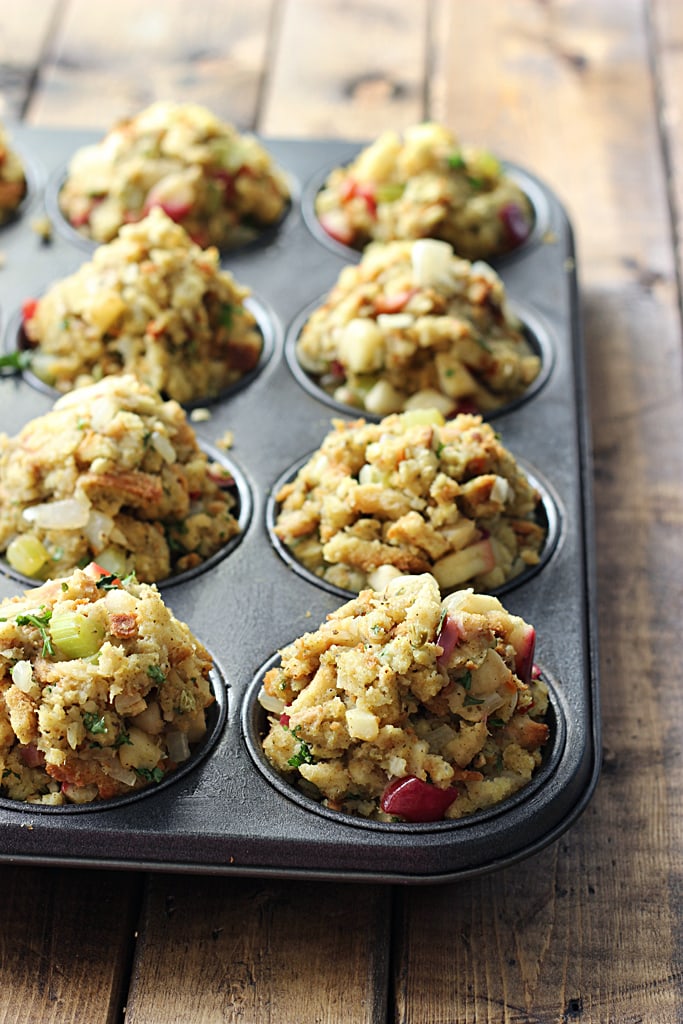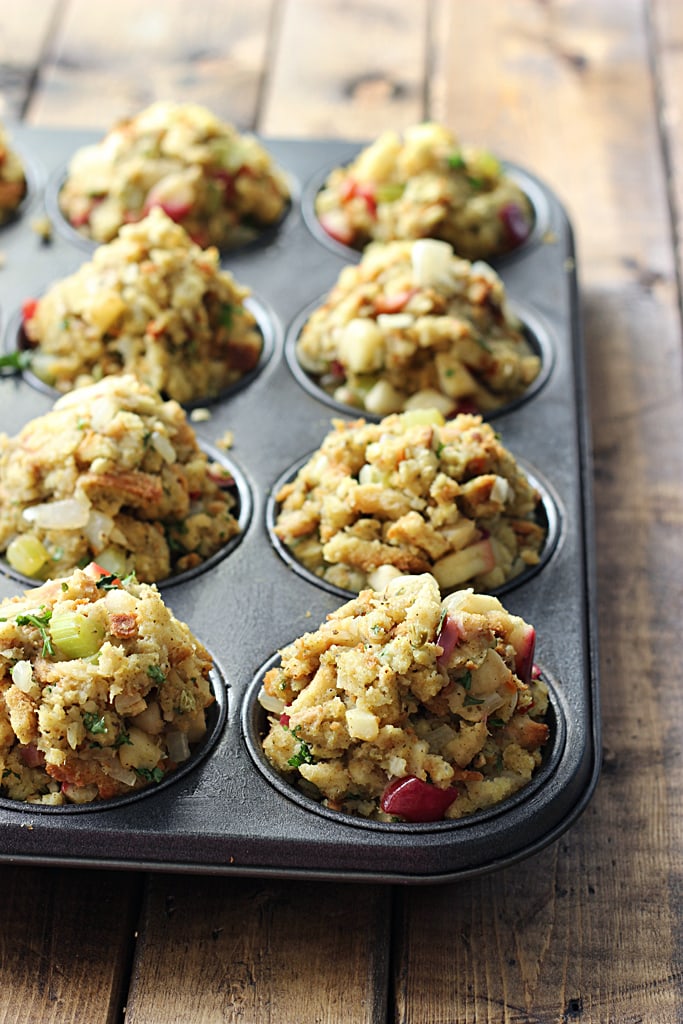 You'll need a big pan to have some room while making this amount of stuffing. I initially used a 12″ skillet but that turned out to be too small once the stuffing went in so I shifted everything to my 14″ stir-fry pan. Sure was glad I had that laying around. A 5 quart dutch oven might work too, but you'll have less room to maneuver.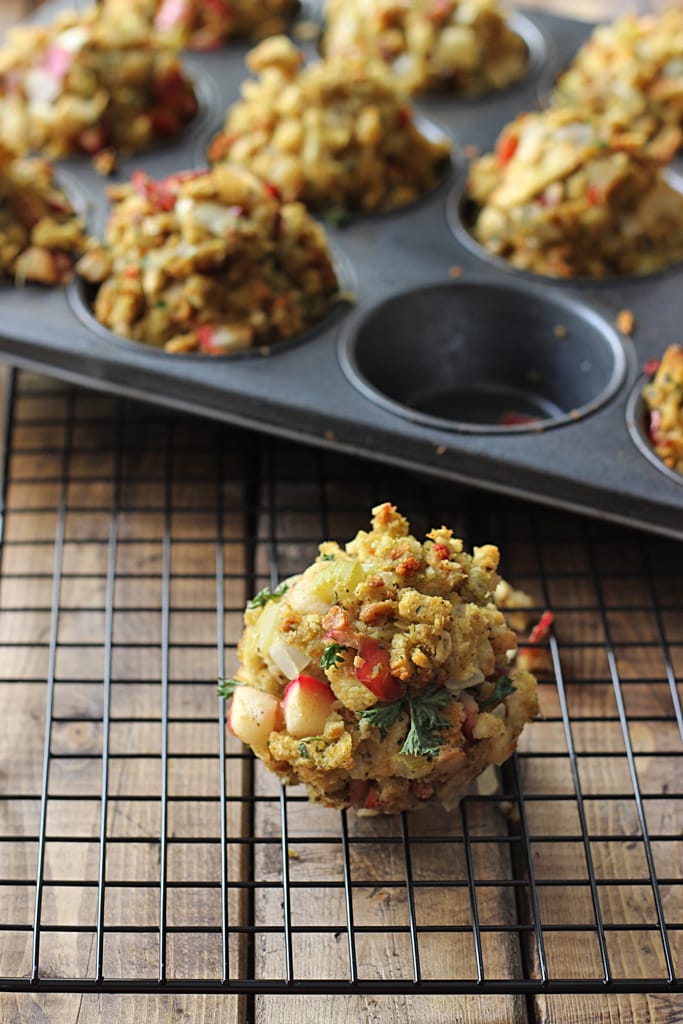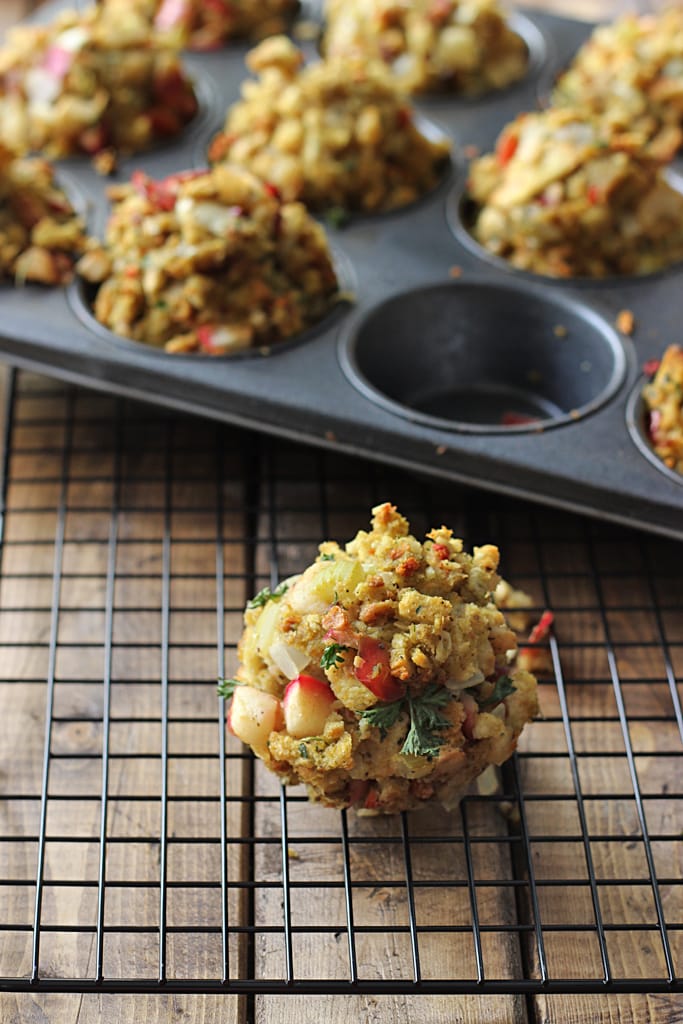 It's pretty much a lot of a slicing and dicing and sauteing until the stuffing is all ready. Then it's packing the stuffing together tightly into muffin cups. The tighter you pack, the more it holds together. Heap it on as big as you want! The original recipe said twelve muffins but I ended up with eighteen. Don't forget to grease your muffin pans!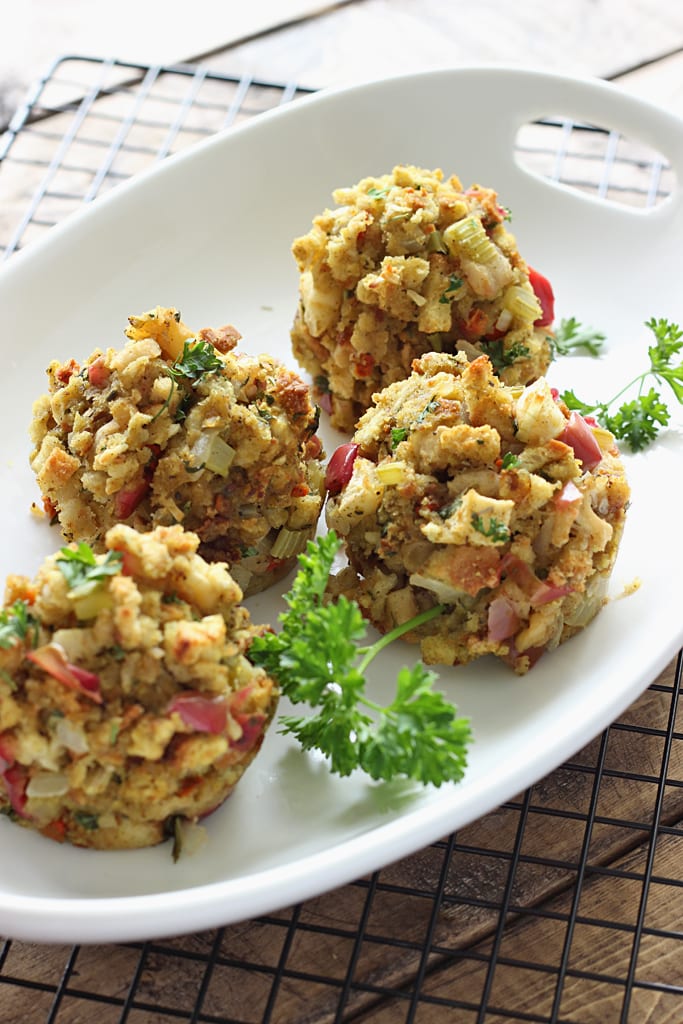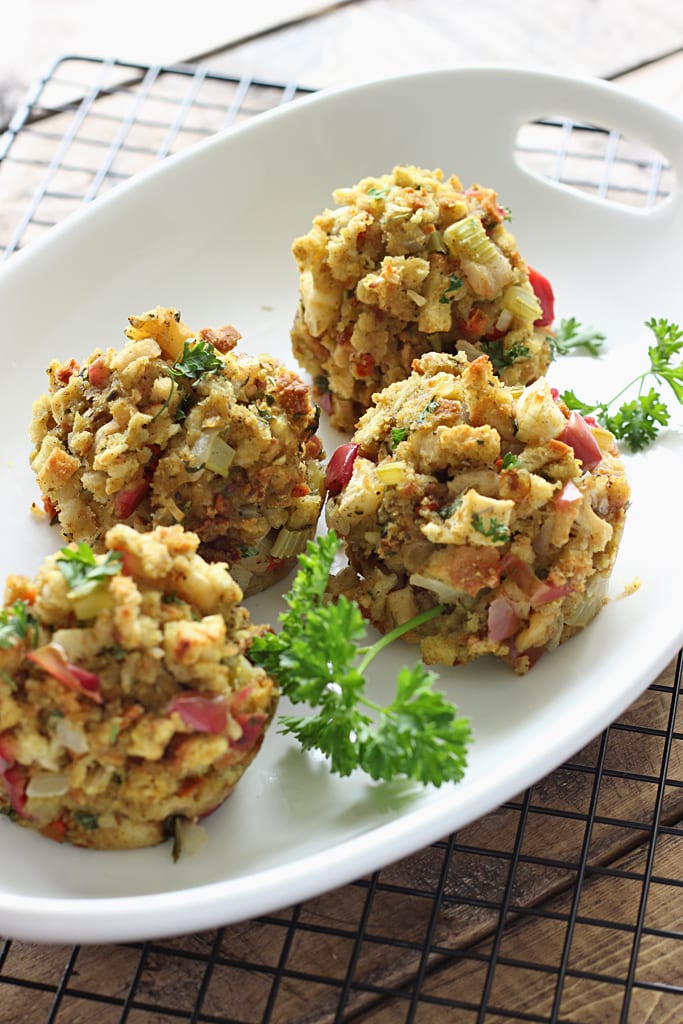 Then it's baking time! I ended up baking mine for 15 minutes until the tops were nice and crispy. I let them cool down awhile before using a spoon to coax them out. The more you let it cool down, the less the muffins will fall apart. Leaving it to cool slightly gives it time to set.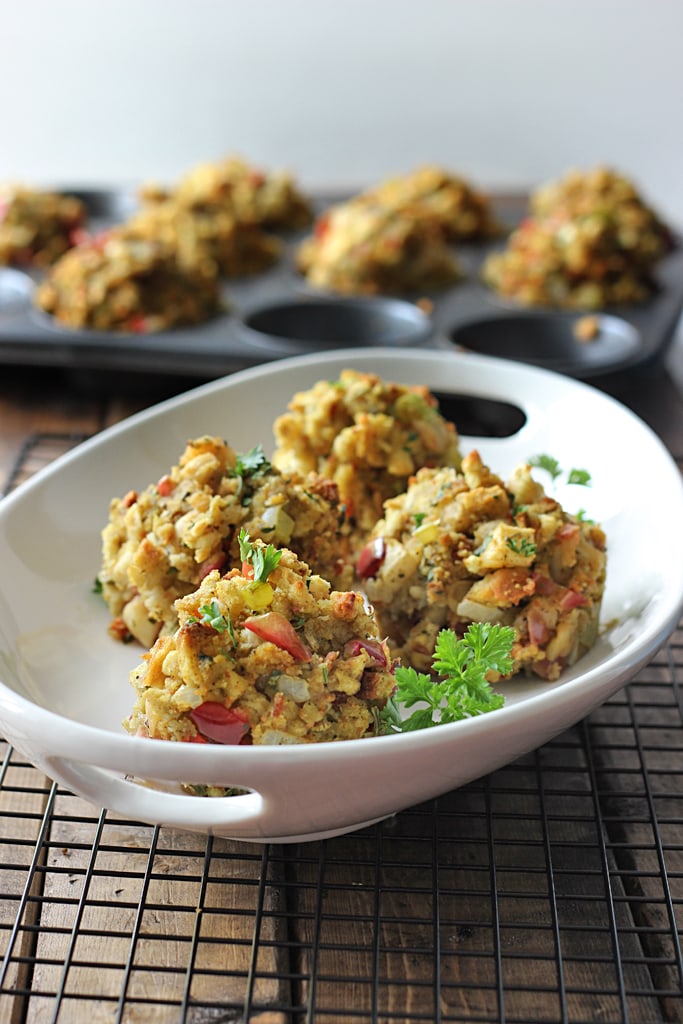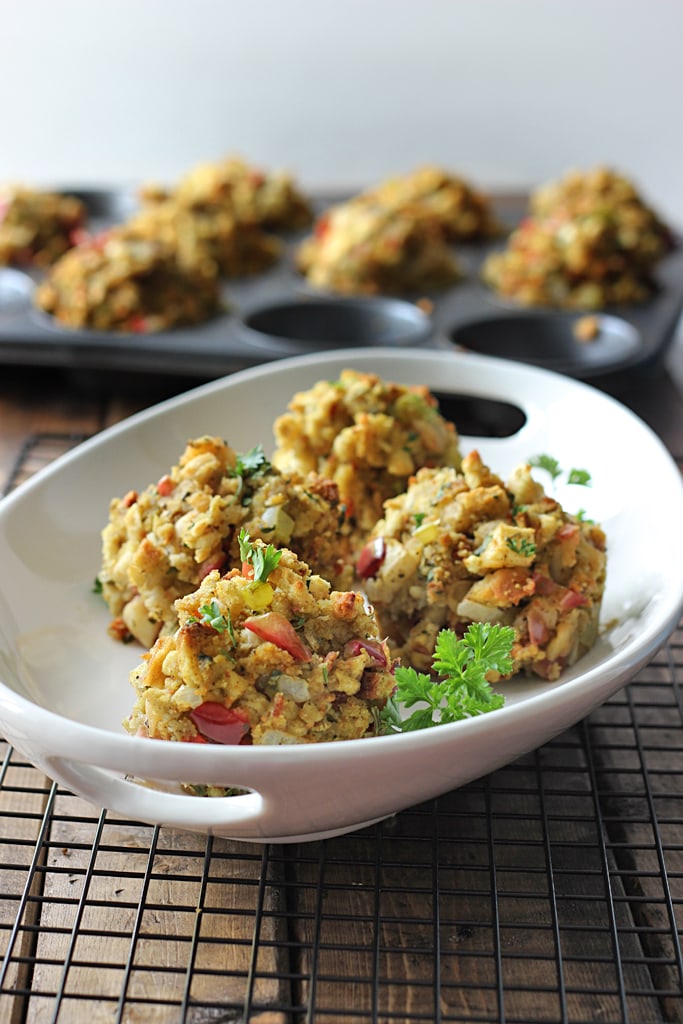 And that's about it! Enjoy!
Print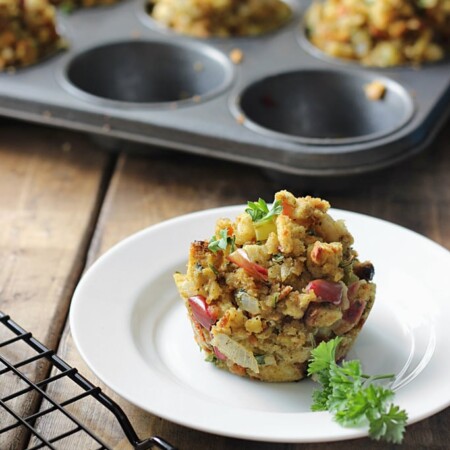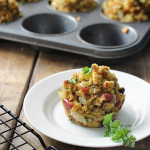 Apple and Onion Stuffin' Muffins
---
Author:
Total Time: 40 mins
Yield: 12-18 muffins 1x
4 tablespoons butter
2 tablespoons olive oil
1 yellow onion, finely chopped
4 celery hearts, chopped
3 apples, chopped
1 bay leaf
2 tablespoons poultry seasoning
1/4 teaspoon celery seed
Salt and pepper to taste
1/4 cup fresh parsley, chopped
8 cups stuffing mix
3 cups chicken stock
---
Instructions
Over medium high heat, melt butter in the pan and add olive oil
Add onions, celery, apples and bay leaf
Add poultry seasoning, celery seed and season with salt and pepper to taste
Saute for 5 minutes until vegetables are soft
Add parsley and stuffing mix and stir to combine
Pour in chicken stock and stir to mix until all the stuffing has absorbed the liquid
Remove bay leaf
Grease a muffin pan and mound up the stuffing in the muffin cups
Bake at 375 degrees F for 10-15 minutes or until the tops are crisp
Let it sit for 10 minutes
Remove muffins and dish and serve warm
Prep Time: 25 mins
Cook Time: 15 mins