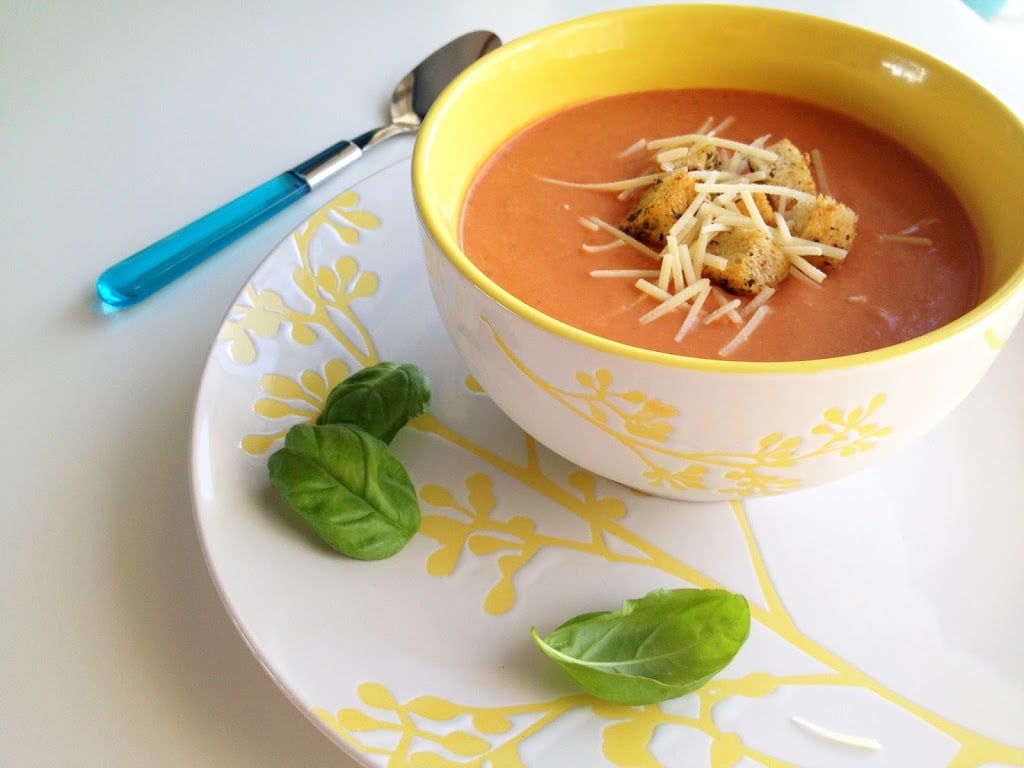 This is a fantastic soup to warm up during the winter with its rustic sweetness and fresh herbs, making spring seem that much closer. It has a certain creaminess that appeals but is not too heavy like a bisque which I find always makes me incredibly thirsty. Serve with garlic bread, crackers or any type of bread you like. I personally am a fan of dipping bread into soups.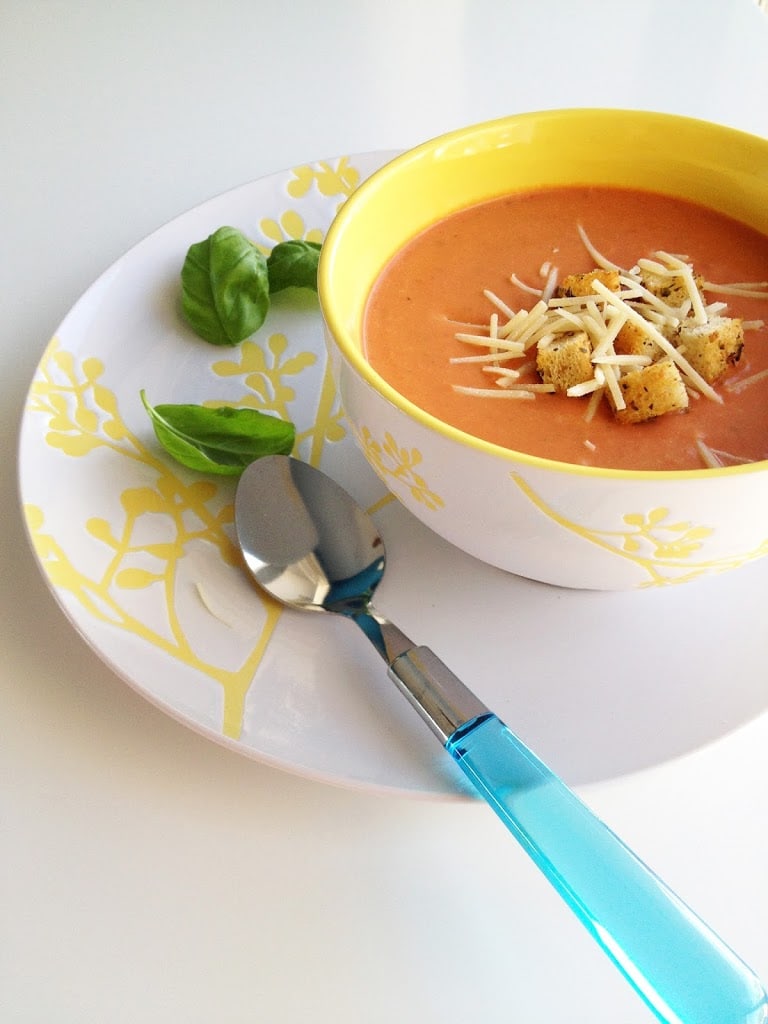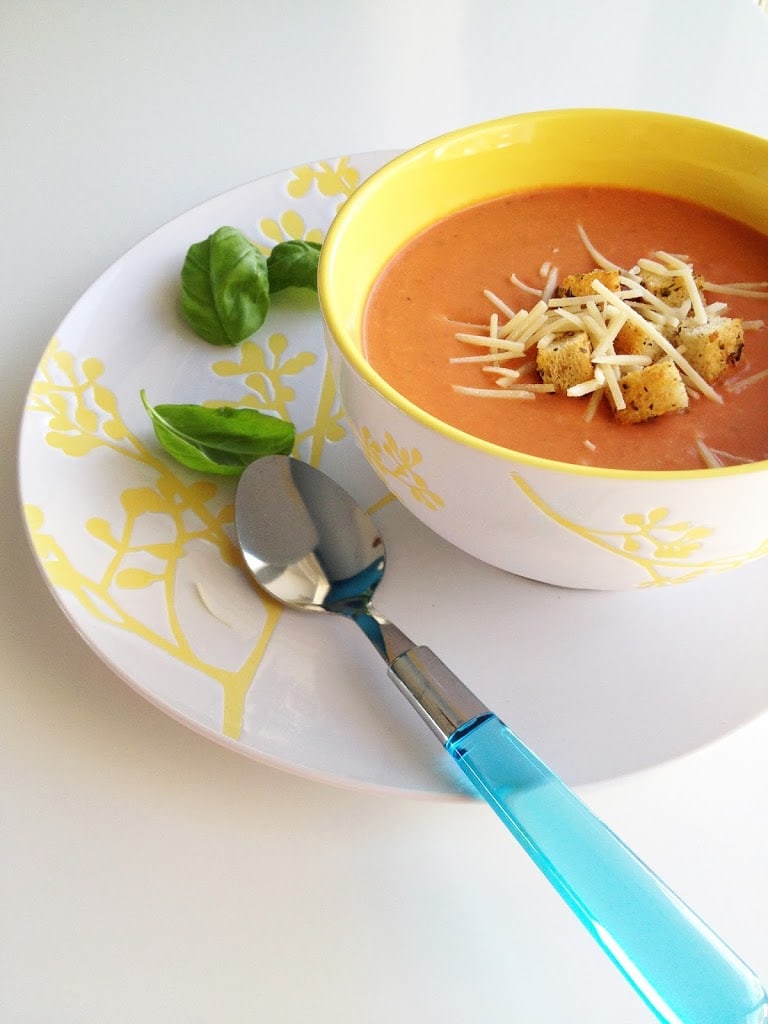 The blending and addition of heavy cream is what adds the creamy, smooth texture to the soup so make sure not to skip this part, no matter how messy the blending may be. I cannot stress how therapeutic it is to deal with fresh herbs here during the cooking process. The amazing scent of fresh basil by itself is enough to lift your spirits, so if you can, go fresh!
I put to good use the beginnings of my herb garden which currently consist of sweet basil, mint and a little curry plant. Gradually I plan to add parsley, cilantro, rosemary, thyme and Thai basil. Sweet basil is fast becoming one of my favorite culinary scents.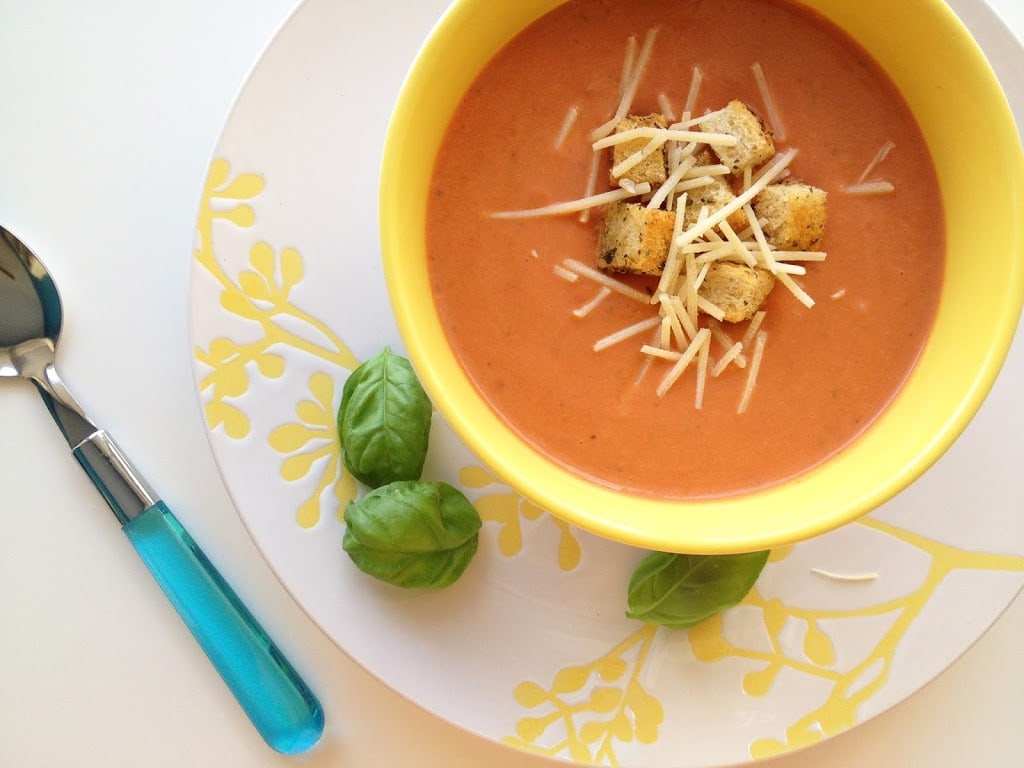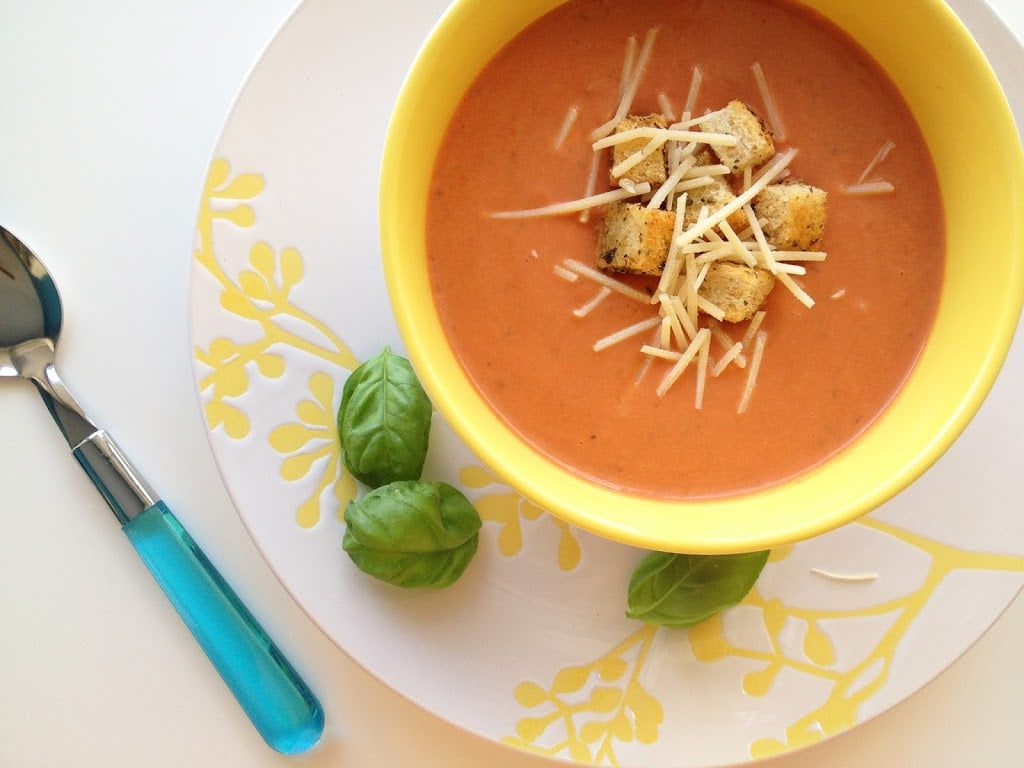 You can use store bought croutons or make your own. They are insanely easy to make and very soon I'll be posting a recipe for garlic herbed croutons. In the meantime, enjoy!
Print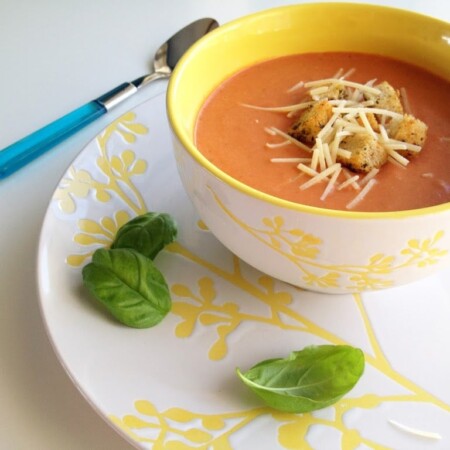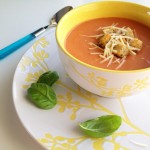 Tomato Basil Soup
---
1/2 cup yellow onion, minced
1 teaspoon garlic, minced
2 cans (28 oz.) crushed tomatoes
3 cups chicken broth
1 cup heavy cream
1/2 cup sugar
1/2 cup fresh basil, finely chopped
2 teaspoons fresh parsley, finely chopped
1/2 teaspoon dried oregano
Salt and pepper to taste
Croutons
Shredded Parmesan cheese
---
Instructions
In a dutch oven over medium high heat, saute onions and garlic in 1 teaspoon olive oil until fragrant
Pour in crushed tomatoes and chicken broth and bring to a boil
Reduce heat to medium and simmer for 20 minutes
Remove from heat and allow to cool slightly
Blend the tomato mixture in batches until smooth
Return to dutch oven and warm up under medium low heat
Add heavy cream, sugar, basil, parsley, oregano and salt and pepper to taste
Simmer for 15 more minutes
Dish and serve hot with a garnish of croutons and shredded Parmesan cheese