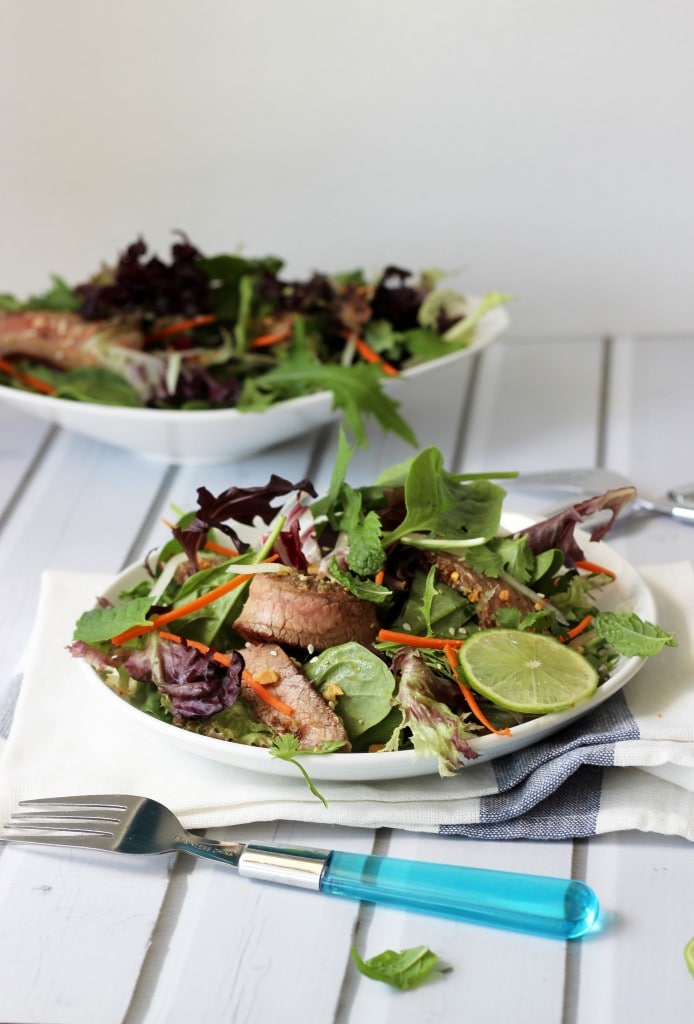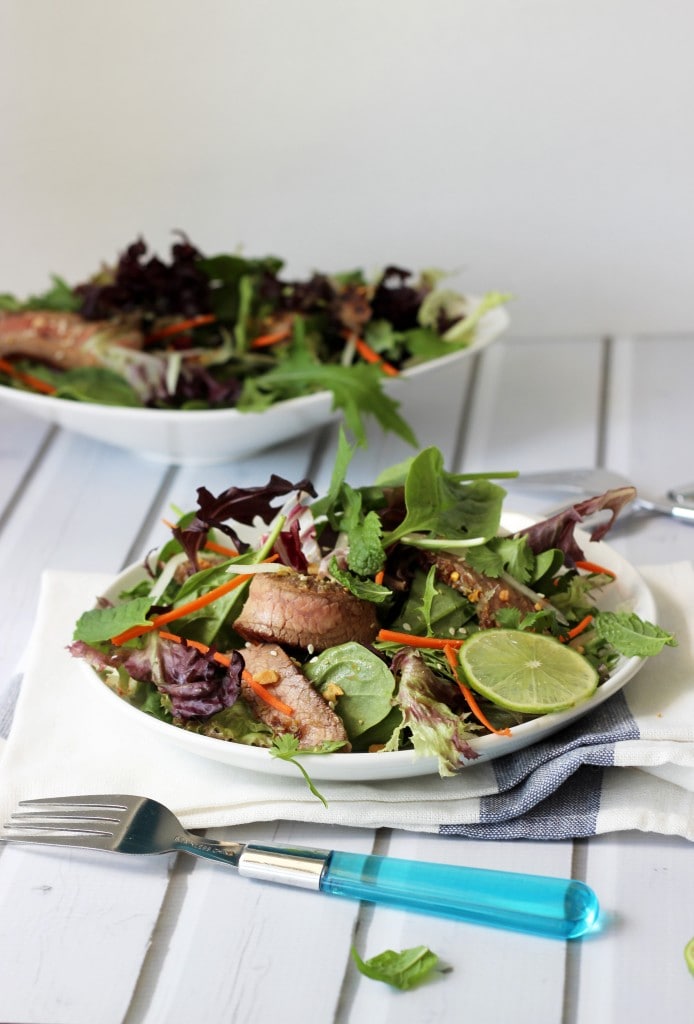 I've been slightly more open-minded towards Asian fusion stuff after having a taste of Applebees Asian chicken salad. It was awhile ago but that flavorsplosion in my mouth is hard to forget. And some time back I revisited some of my old mini cook books (of course they would be mini), and found a recipe for Thai beef salad just sitting there all pretty, waiting to be cooked. With a few minor adjustments of course! I customized it to suit my taste buds, which is the beauty of this salad because you can customize it to suit yours. More beef? No problem! More salad? Pile it all in! More tangy? Add more lime juice! Slightly sweeter? Put in some brown sugar! More mint? Yes, please.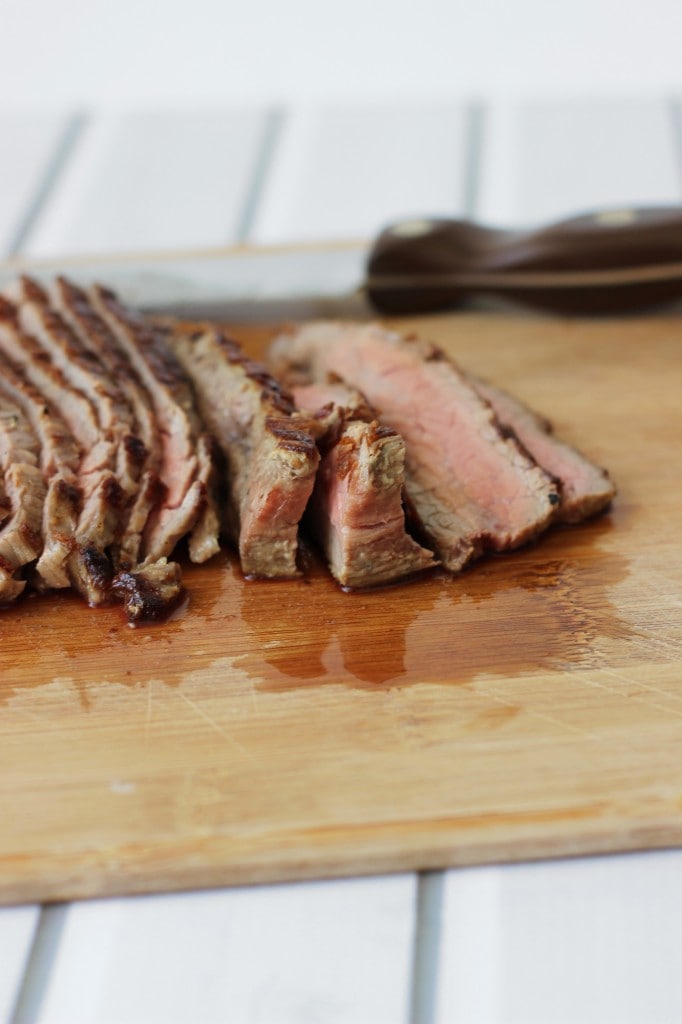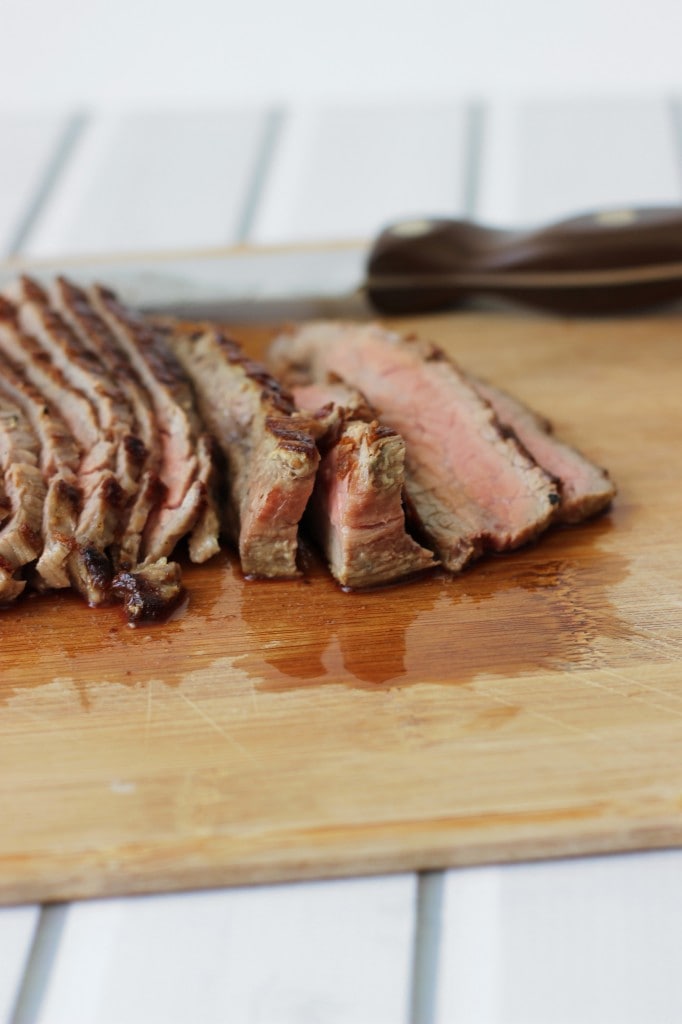 So here I am making it because the idea of chilled flank steak sounds so good right about now and I'm a little but curious on how this whole thing will go down. I know I have all the flavors that qualifies something as Thai. There's mint, cilantro, fish sauce, peanuts and the garnishes in cute little match sticks that form the basis of a good spring roll. Speaking of spring rolls, why have I not made them yet? And on the topic of rolls there's also those glorious egg rolls I love which I haven't touched. And moving on to all things crispy, why oh why have I not done curry puffs, pakoras or samosas? I'm just sitting here drooling and writing about all this when I could be hustling and bustling in the kitchen. Soon!
Back to the recipe though, it's pretty easy to toss everything together. Aside from grilling that flank steak and making those matchsticks carrots and cucumbers that is. The latter part was something I dreaded for so long. See recently I got myself a mandoline. Not the musical instrument type but the sharp hazardous to your fingers type. After watching a few YouTube videos on what I should be looking for to get julienne cuts (I usually have difficulty wrapping my mind around technical stuff), I bought one on Amazon. I made sure I had one with a stand and a hand guard thingy so I wouldn't be nicknamed One Finger Farah for the rest of my life.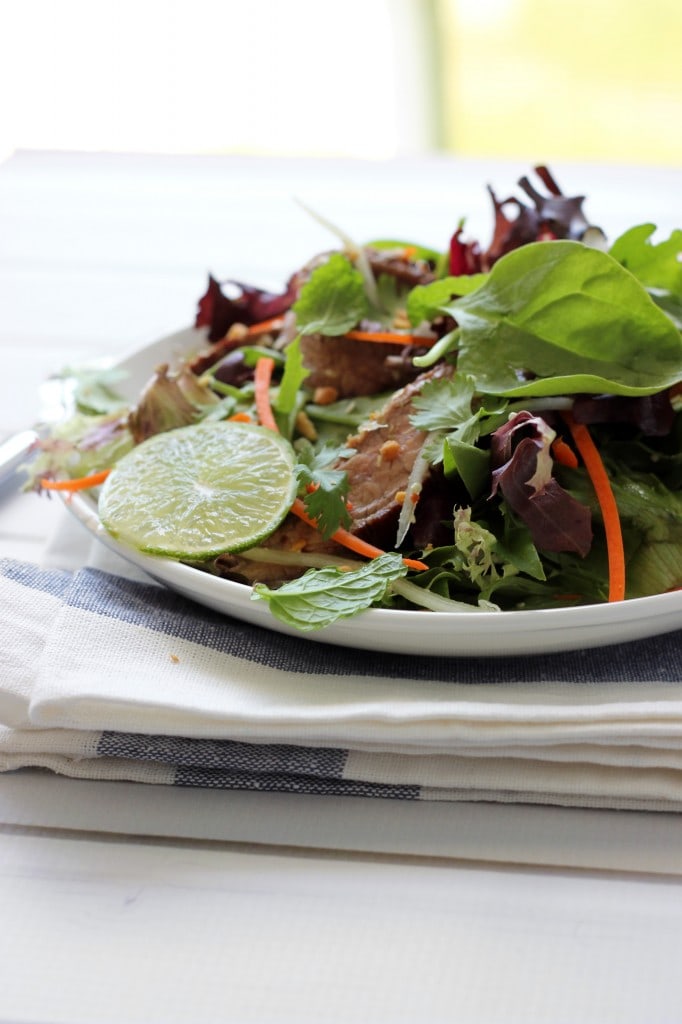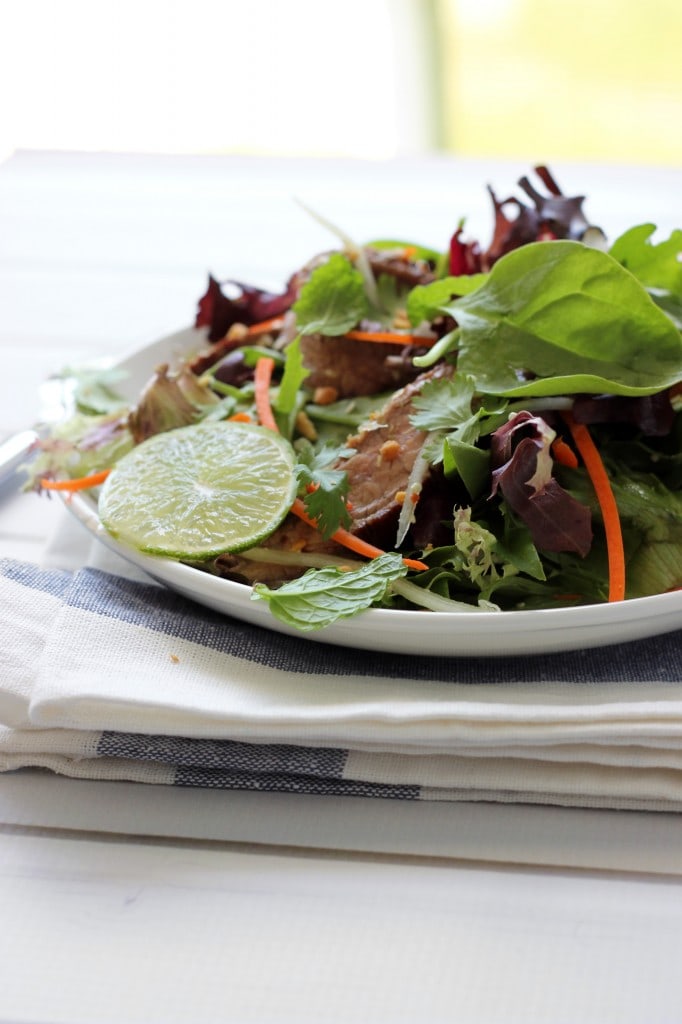 And I was so excited to get it. All the possibilities with perfectly julliened carrots and cucumbers. Spring rolls! And other stuff I can't remember off the top of my head right now! So when it finally came in the mail, the first thing I did was gasp at the box. And then I ignored it. Because for all my excitement, it scared the crap out of me. So I ignored it. I ignored it for a full week or so before I finally had the courage to unbox it. It seems I have the tendency to do that. When I first got my pressure cooker after much research and horrific accounts of some exploding in people's faces, I ignored it. I ignored that pressure cooker so hard for two whole months. And then I womanned up and tried it out. It didn't take two months this time but history repeats itself. Time to woman up again.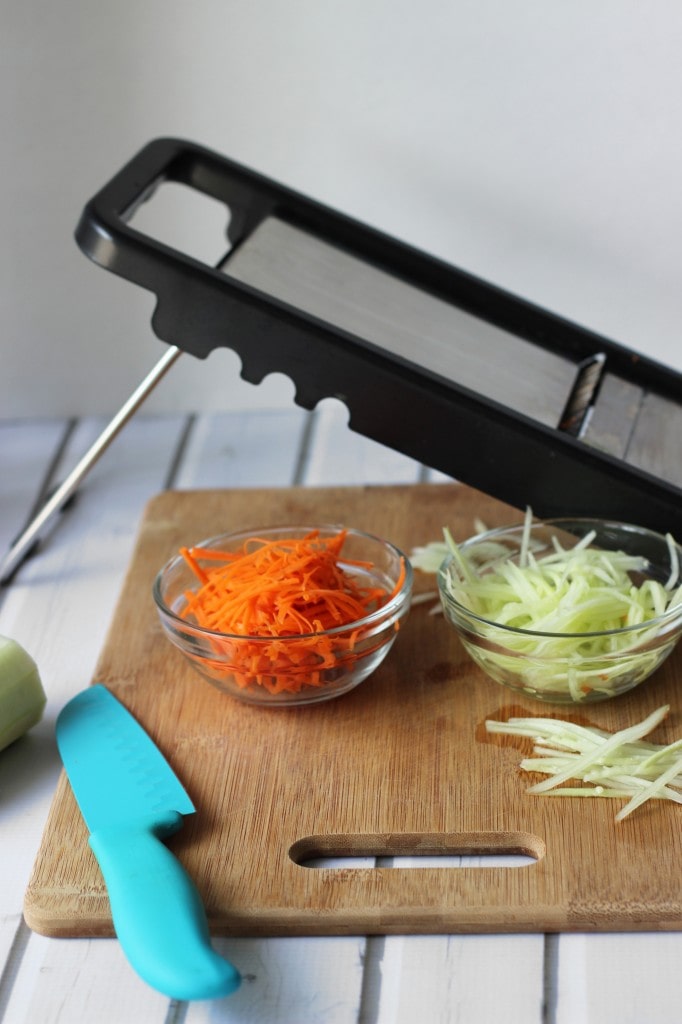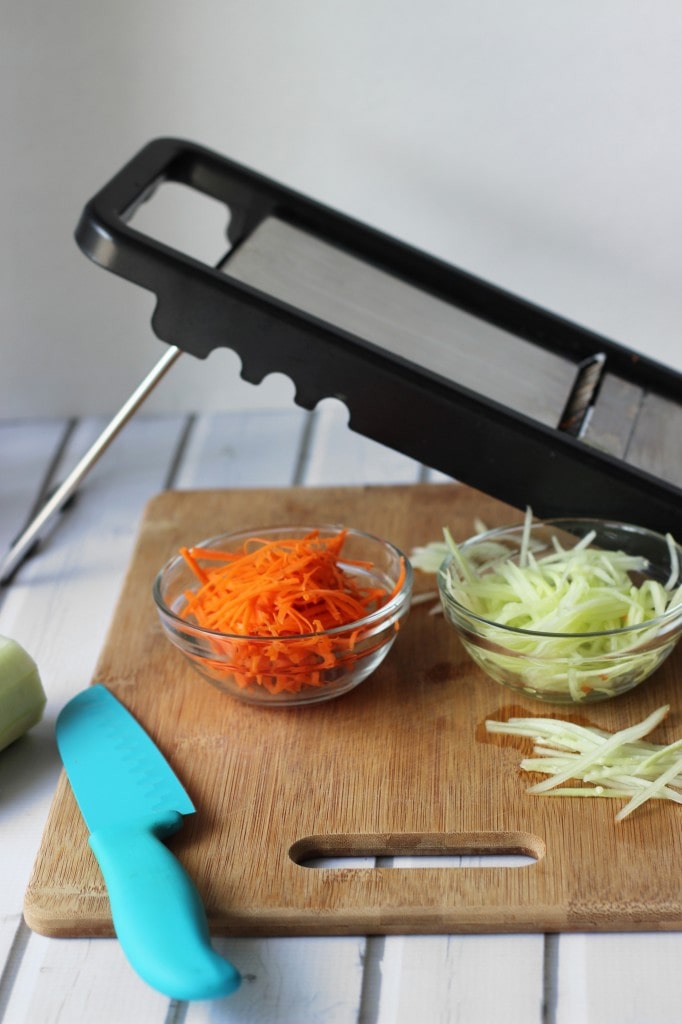 The first thing I practiced on was a tomato. Which I learned later on was a bad call. Because that tomato disintegrated into a pile of mush. Back to YouTube! This time a little disgruntled. Found out, I had to zigzag it a little. Who would have thunk? Too bad that was the only tomato I had left. Next victim was an onion, because I didn't have anything else handy. It was a partial success. But I was disheartened. Maybe I got a crappy model that didn't cut as well. Or maybe I didn't have the arm strength to tell that mandoline I meant business. Or maybe I didn't have the guts to push down hard enough. Since I hadn't gone grocery shopping for carrots or cucumbers to julienne yet, I've been in that maybe limbo.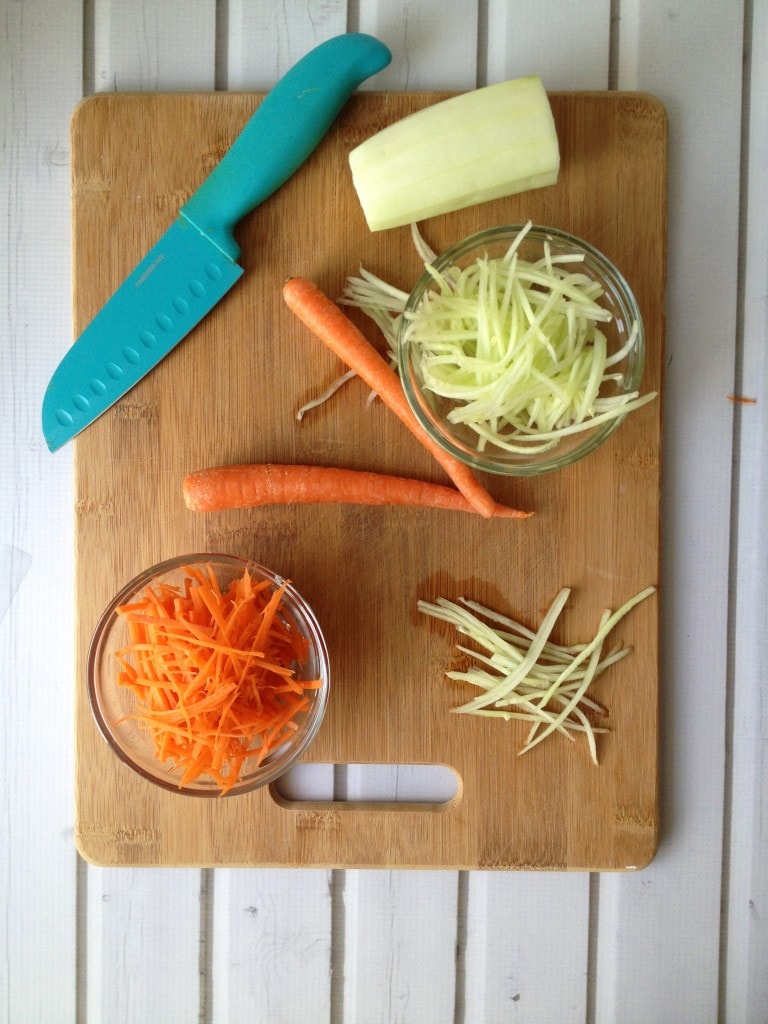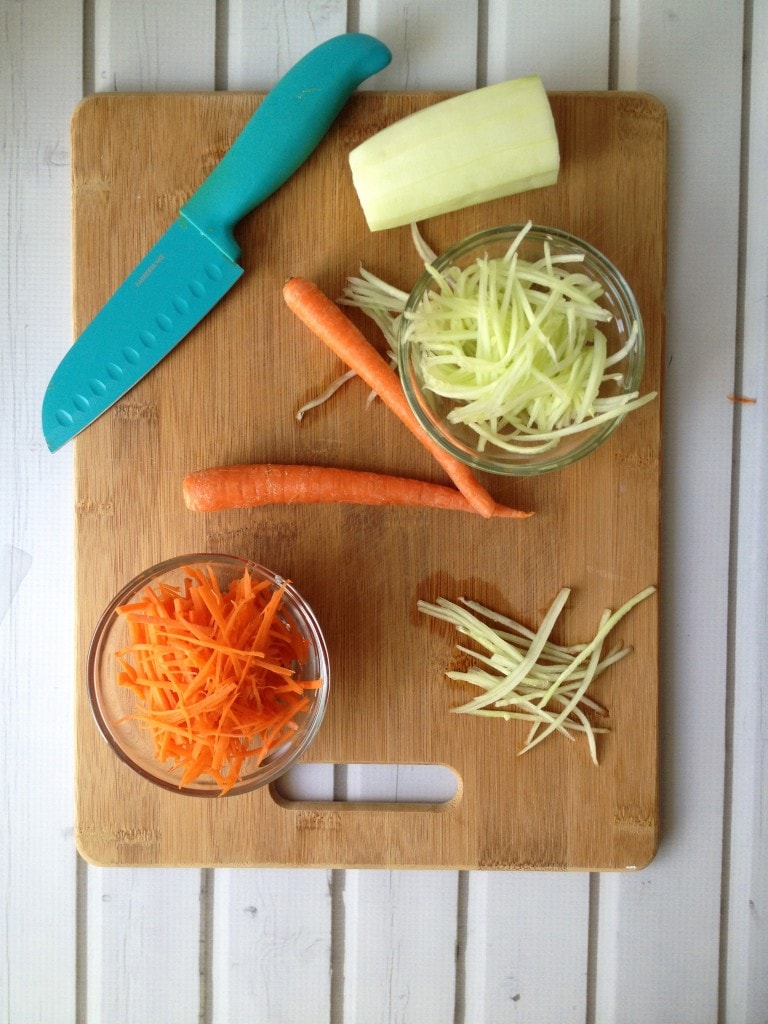 But! Today I bought some and gritted my teeth with determination for round two of Farah vs. The Mandoline. And I won! Look at those perfectly julienned carrots and cucumbers. I actually exclaimed out loud the first time and for the rest of the mandoline session I was compulsively checking under the mandoline like it was about to give birth. I know it's a small thing to get all excited over, but small wins!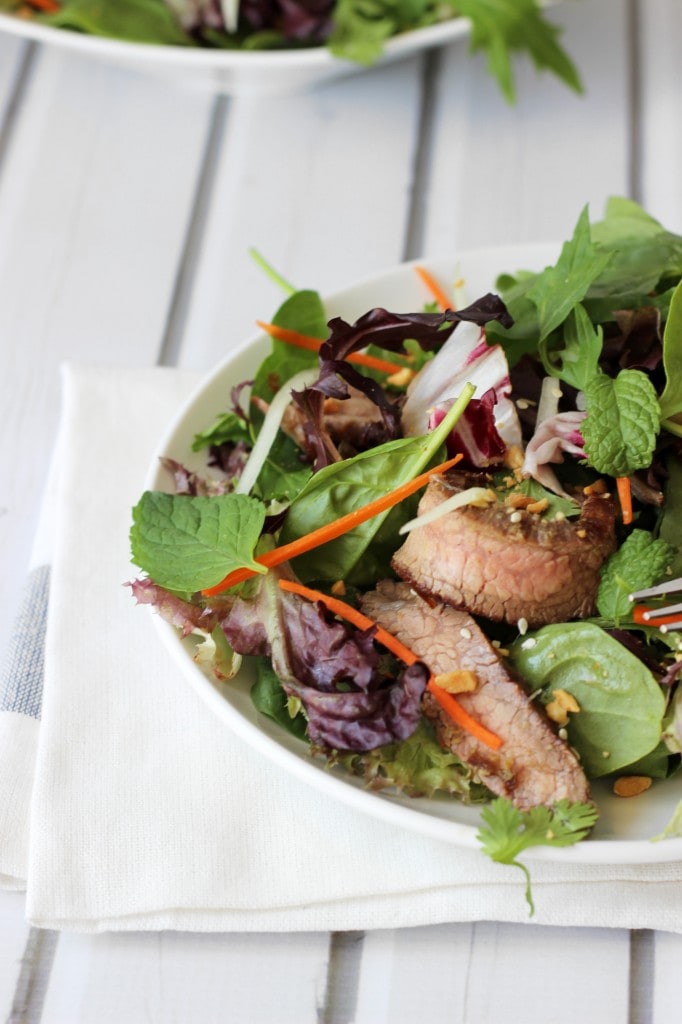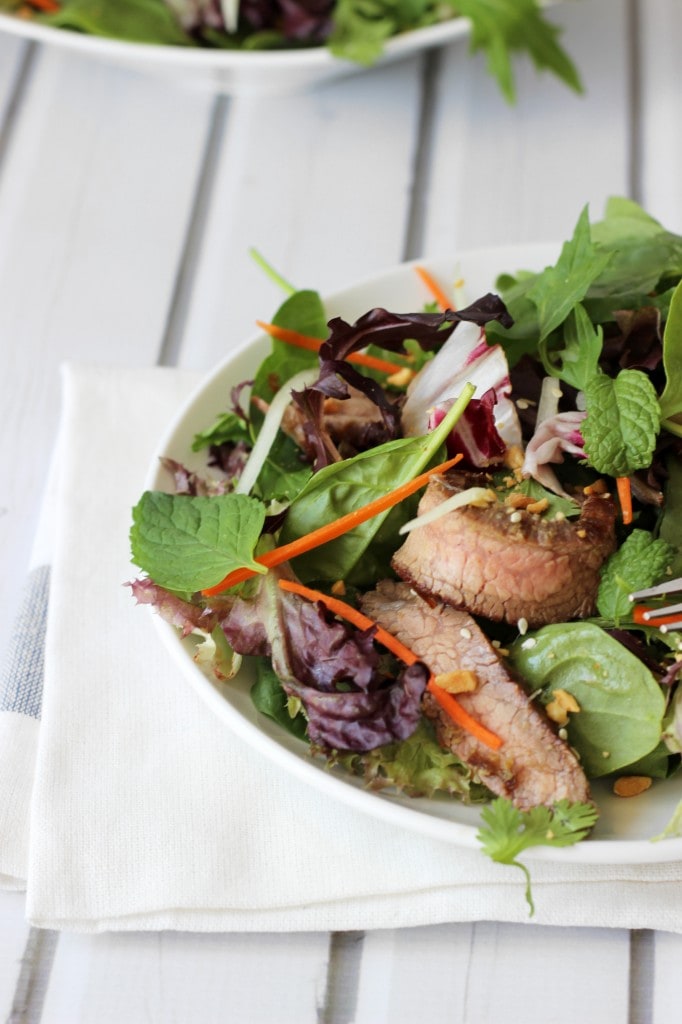 Anyway, there are a lot of ingredients, mainly garnishes, which is usually the case with Asian stuff.  So please don't run away! These garnishes serve a purpose besides looking pretty. They create a nice balance of crunch, flavor, texture, hot and cold contrasts and just a medley of flavors overall. But feel free to skip on whatever you can't find. I give you the works for an ideal salad, but it is forgiving enough to leave out some ingredients.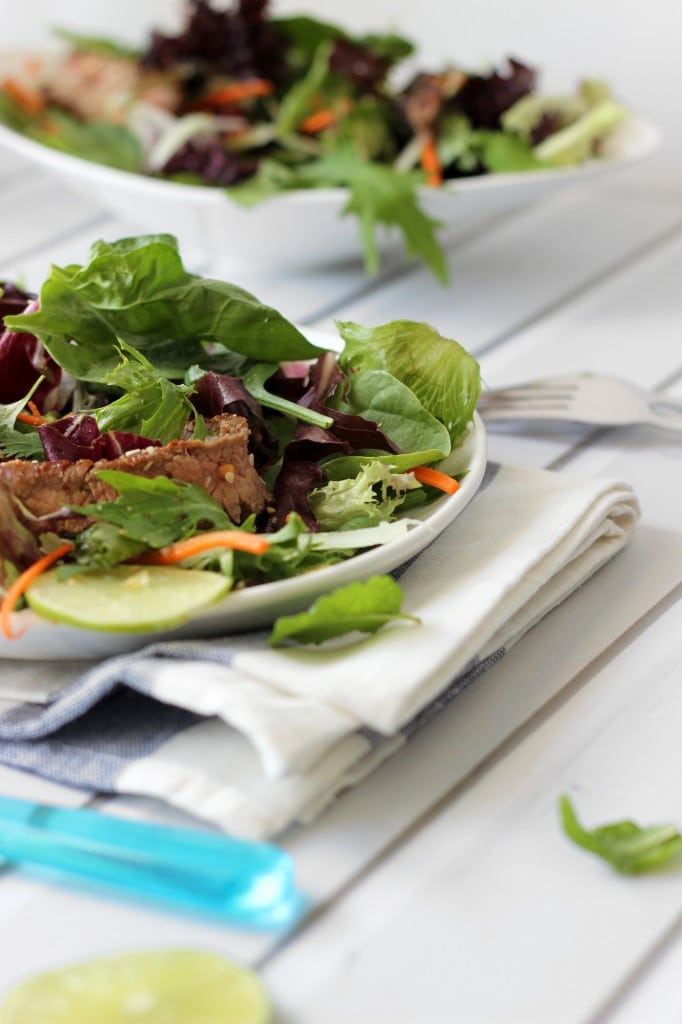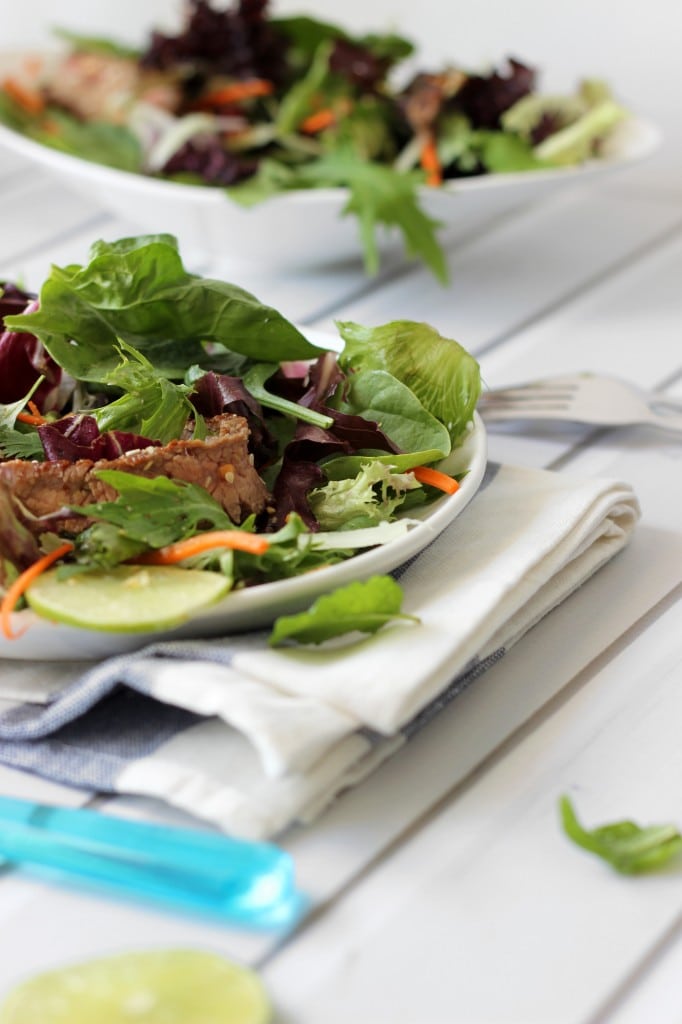 The flank steak works better at medium rare but do it however you prefer your level of doneness. I slightly overcooked mine, so it's a little medium. I'm still learning how to grill whole hunks of beef! You grill masters out there can go ahead and have one laugh on me and then move on to enjoy this. Also, I've said 'a bunch' somewhat ambiguously because you can adjust how much mint or cilantro you want depending on your tastes. I prefer mine with a lot more mint. And if you're wondering what salad mix I used, it's called 'Spring Mix' with baby lettuces, greens and radicchio.
This salad is best served chilled and it's all you really need for a quick snack or lunch, or dinner while it's sweating buckets out there.
Print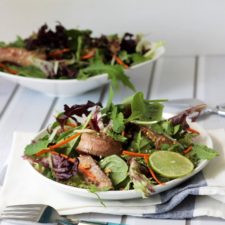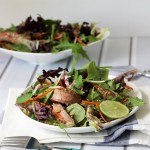 Thai Beef Salad
---
Author:

Total Time:

40 mins

Yield:

4

1

x
1

lb. flank steak
Salt and pepper to taste
Vinaigrette
6 tablespoons

lime juice

2 tablespoon

fish sauce

2

bird's eye chilies, crushed / 1 red chili, sliced

6 teaspoons

brown sugar

2 teaspoons

lemongrass, minced
Salad
A bunch of mint leaves
A bunch of cilantro

1

garden cucumber, jullienned

1

carrot, julienned

10 oz

. mixed salad leaves
Garnishes
1 tablespoon

toasted sesame seeds

1/4 cup

peanuts, crushed
---
Instructions
Season the flank steak with salt and pepper and cook until medium rare
Let it rest for 5-10 minutes before slicing into thin cuts against the grain
Meanwhile, combine lime juice, fish sauce, chili and lemongrass and stir to dissolve the sugar
Toss the beef through half the lime juice vinaigrette and chill for 15 minutes
Reserve the other half of the vinaigrette for dressing
Arrange the salad leaves on a serving platter and top with mint, cilantro, cucumber, carrots and beef
Garnish with sesame seeds and peanuts
Serve chilled
Prep Time:

30 mins

Cook Time:

10 mins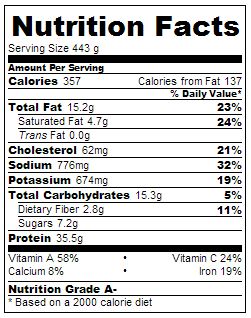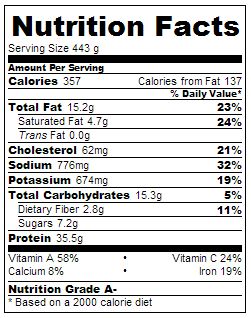 ♡ Affiliate disclosure: As an Amazon Associate, I earn commissions from qualifying purchases from Amazon.com. You can learn more about it here.