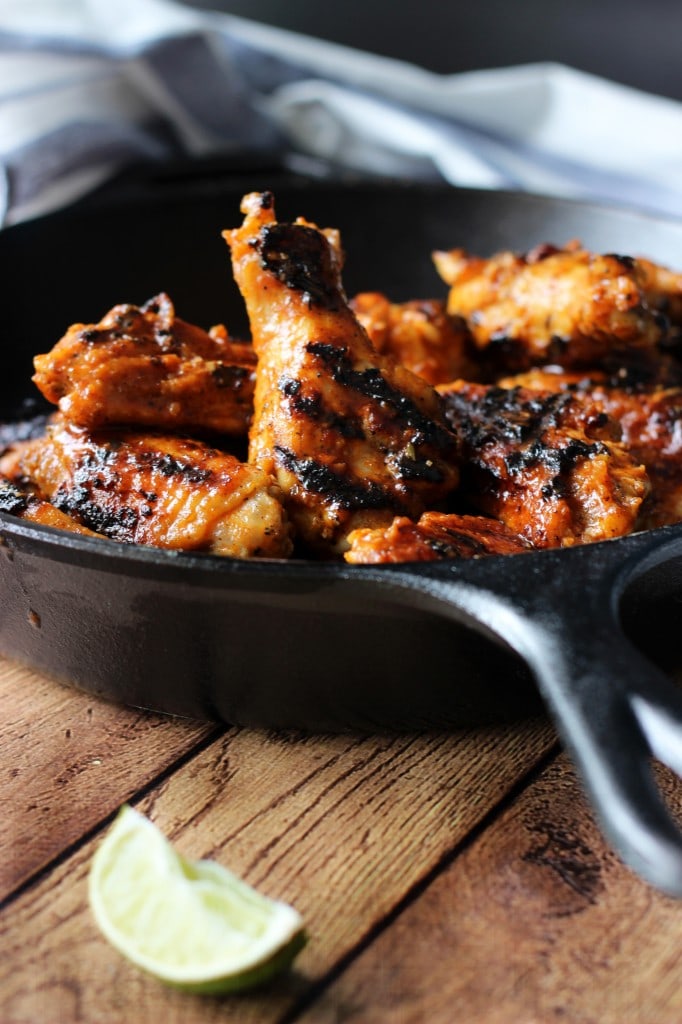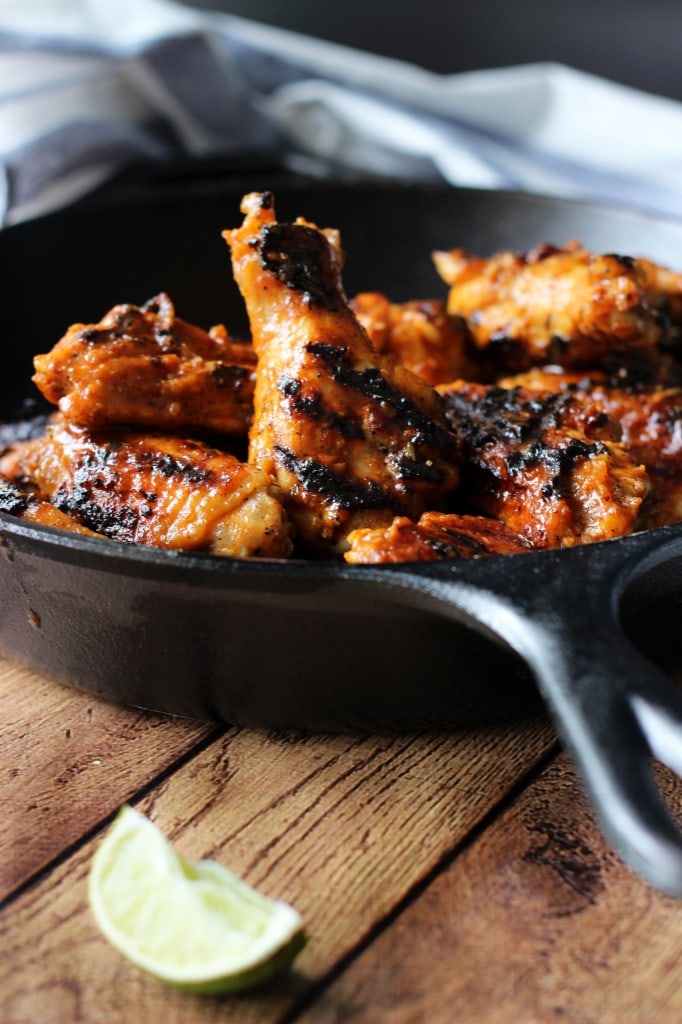 These hot wings will make your mouth water. Seriously. If you don't believe me, grill them up yourselves and then come back to me after you're done salivating. It has the magic of Sriracha with other stuff to give it a decent depth of flavor: honey, soy sauce, lemongrass, ginger and lime juice. Because I like my stuff with more than a one dimensional taste. There will be finger licking. There will be gluttony. There will be no sharing.
I'm a big fan of wings but now that I think about it, I don't have it all that much. There's the occasional wings at cook outs and wings at the bar while people get all excited about football while I get all excited about the food. Lengthy matches means I have more time to eat more. I also love the celery sticks and ranch dressing on the side. You know me and dips. And the celery is such a nice, cooling counterbalance to whatever fiery sauce is on the hot wings. But with how much I like wings, I really should be eating them more. And I should be blogging about them more.
So it's time to get messy.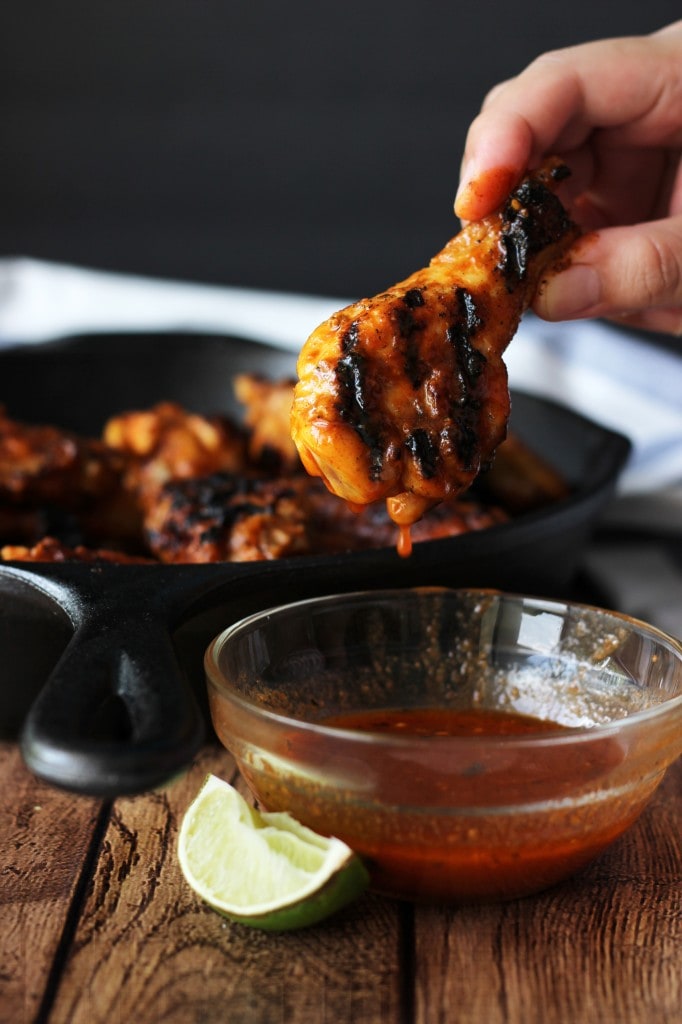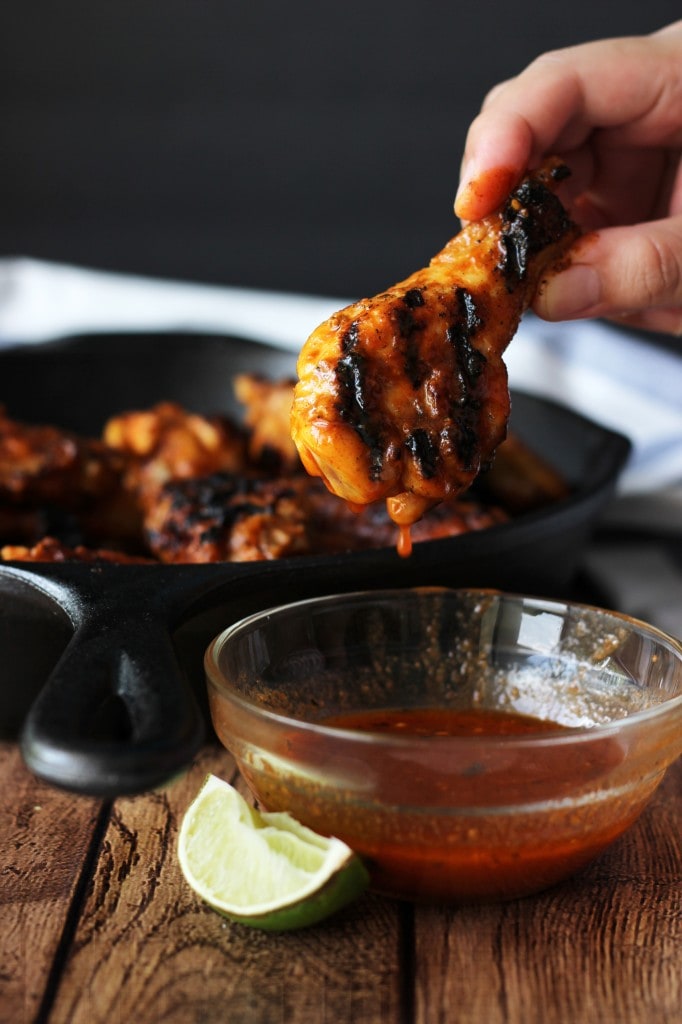 And here's the kicker, I've never grilled or cooked anything wings myself in my life. I usually leave that to the experts. So here's my attempt today to grill me some wings and take it to a whole new level with some extra stuff. And to entice you to make it with pretty pictures.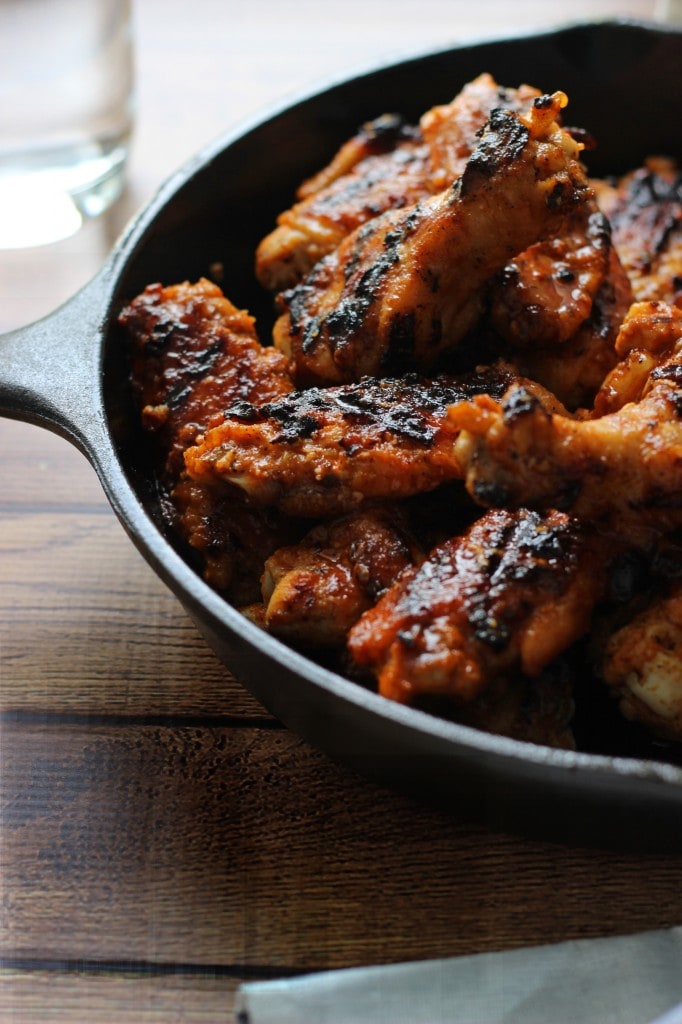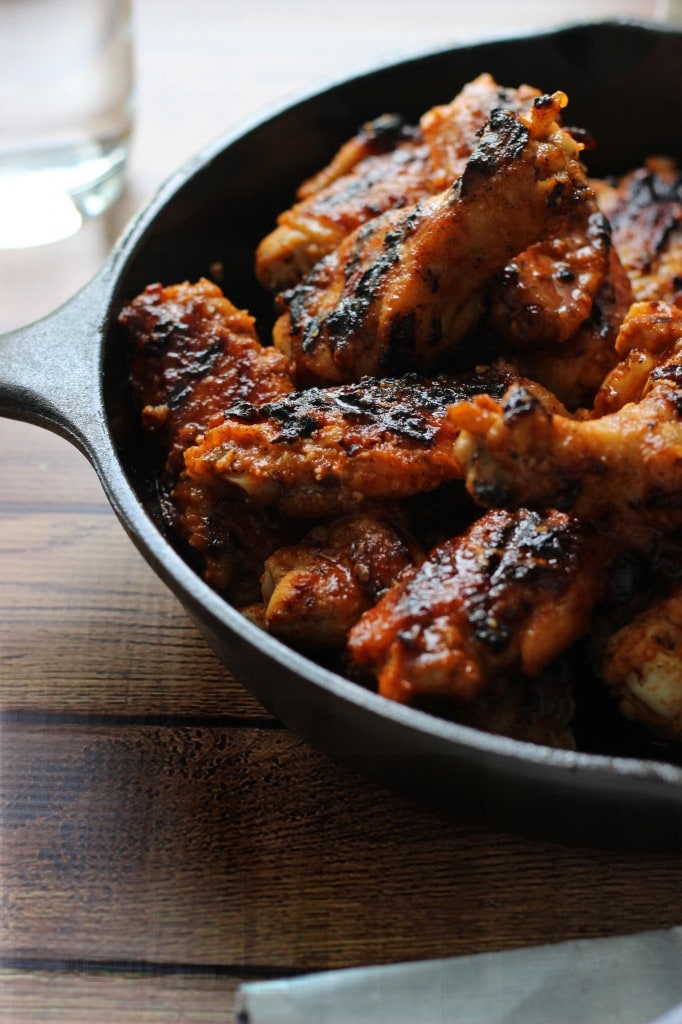 There's the baking powder to crisp them up. I've used baking powder in a few of my 'crispy' recipes. I paired them up with flour and cornstarch to make your basic tempura prawns. Or if you like chicken: sweet and sour chicken or pineapple chicken. This trinity is a tried and true method of creating a good batter that will crisp up nicely.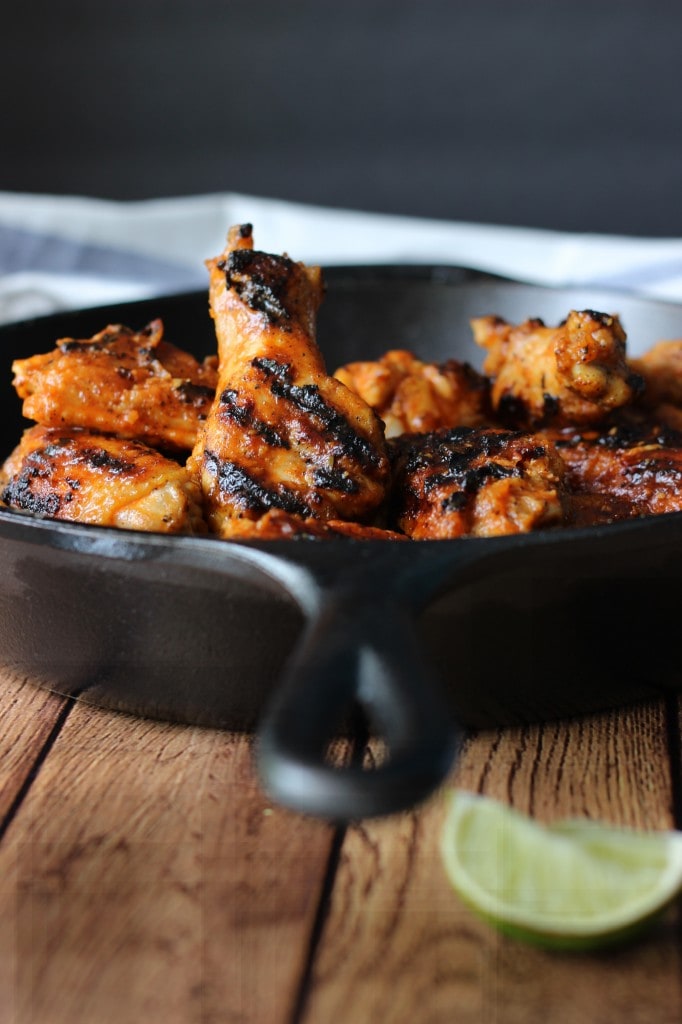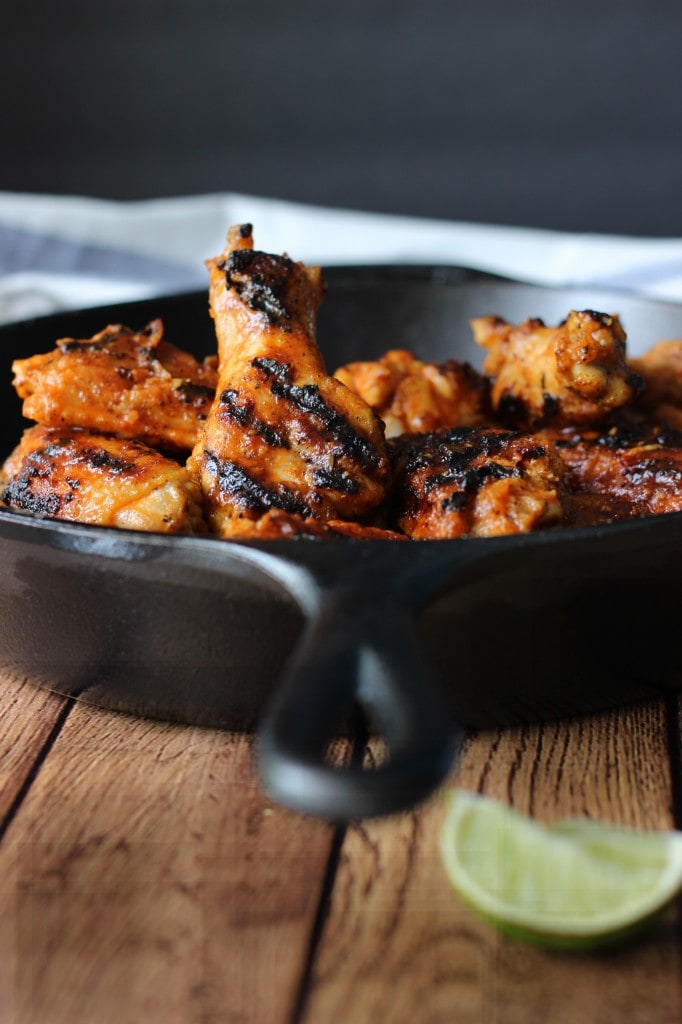 But I've never done baking powder on anything grilled before. So when the method was introduced on Serious Eats, I was pretty surprised. This is a modified recipe where I replaced cilantro with lemongrass and added some ginger to give it a decidedly Asian taste. I also added some brown sugar just to caramelize things a little. If you have trouble finding lemongrass, you can omit it but try your best to find it! Lemongrass is so good for flavor.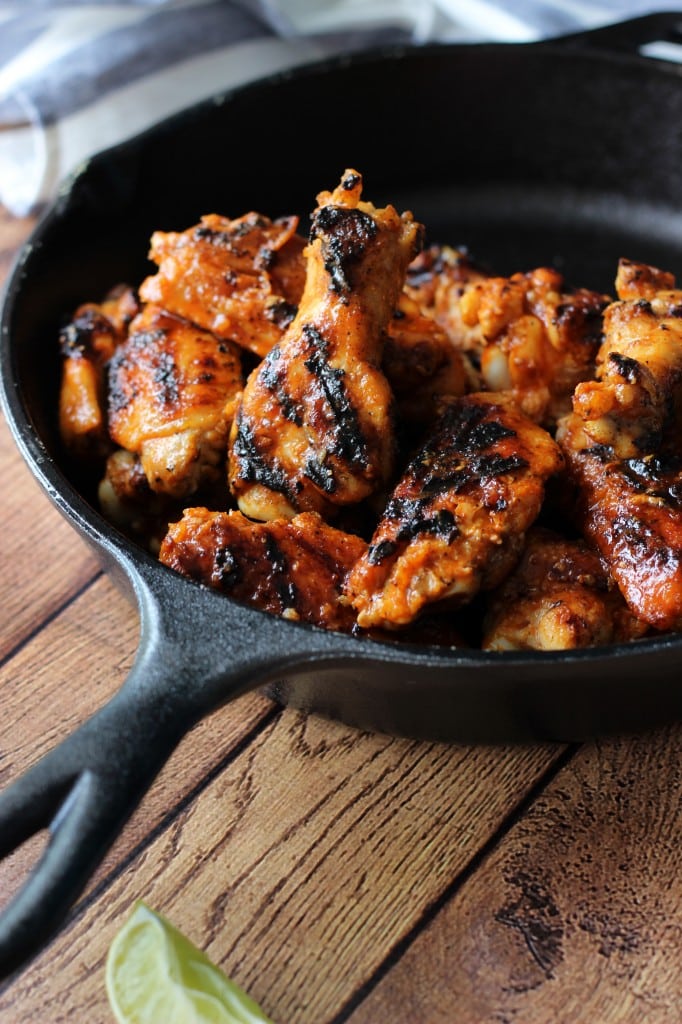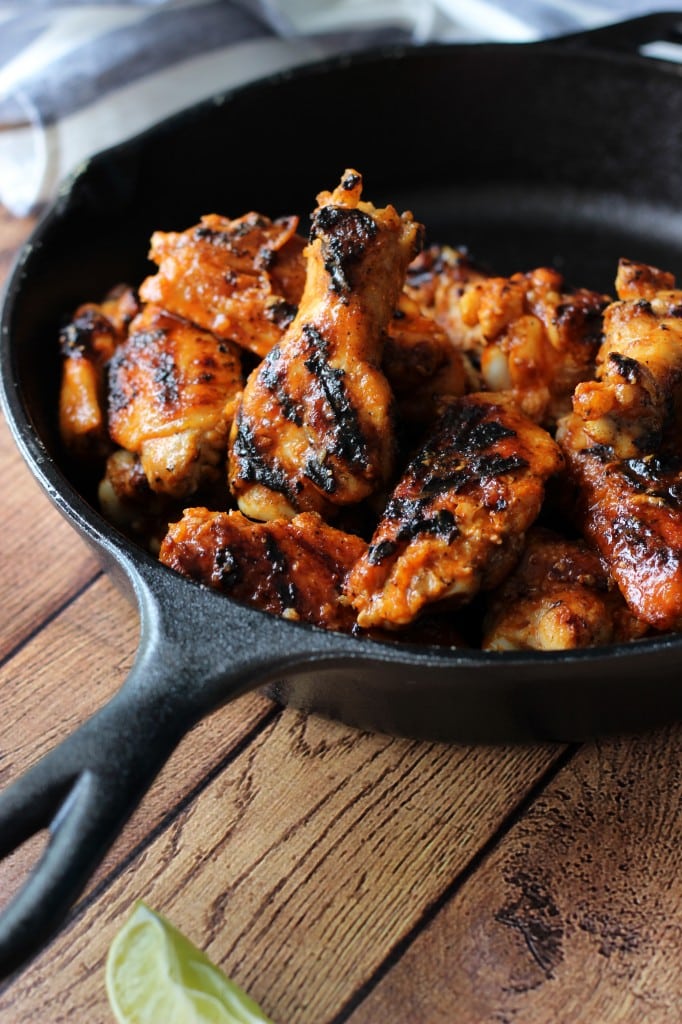 I'll be grilling this in a grill pan over the stove top so cook time may vary with your grill. Just poke it a few times and see if the insides are still pink. And if you're a master griller, don't listen to me and just do your thang.
Print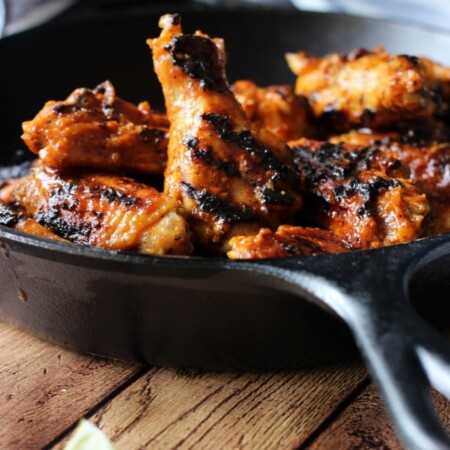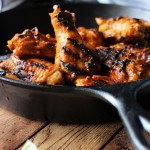 Grilled Sriracha Hot Wings
---
Author:
Total Time: 35 mins
Yield: 4 1x
Marinade
1 tablespoon baking powder
1 teaspoon salt
Sauce
4 tablespoons melted butter
1 teaspoon ginger, minced
1/2 cup Sriracha sauce
2 tablespoons honey
1 1/2 tablespoons thin soy sauce
1 tablespoon lemongrass, minced
2 tablespoons lime juice
1 tablespoon brown sugar
---
Instructions
Sprinkle the wings with baking powder and salt and toss to combine
Marinate overnight
Grill the wings, turning then on both sides, until the skins crisp up and brown, about 20-30 minutes
Brush the wings with the sauce and grill for another for 5 minutes
Remove the wings and in a large bowl pour remaining sauce and toss to coat
Dish and serve hot
Prep Time: 15 mins
Cook Time: 20 mins