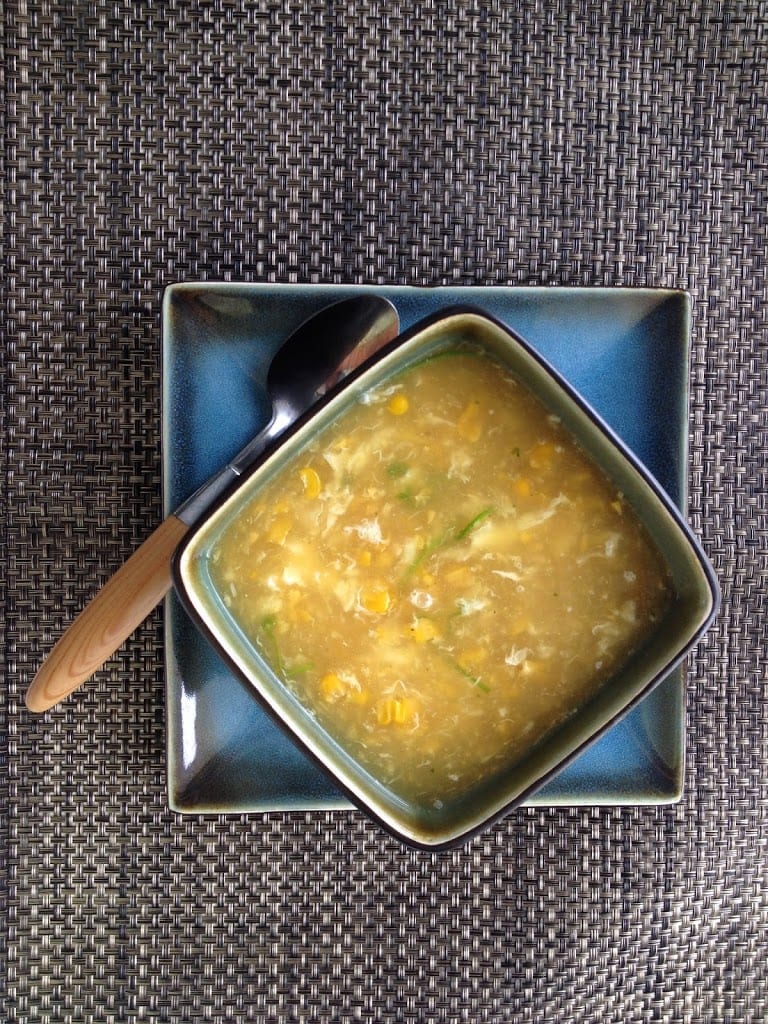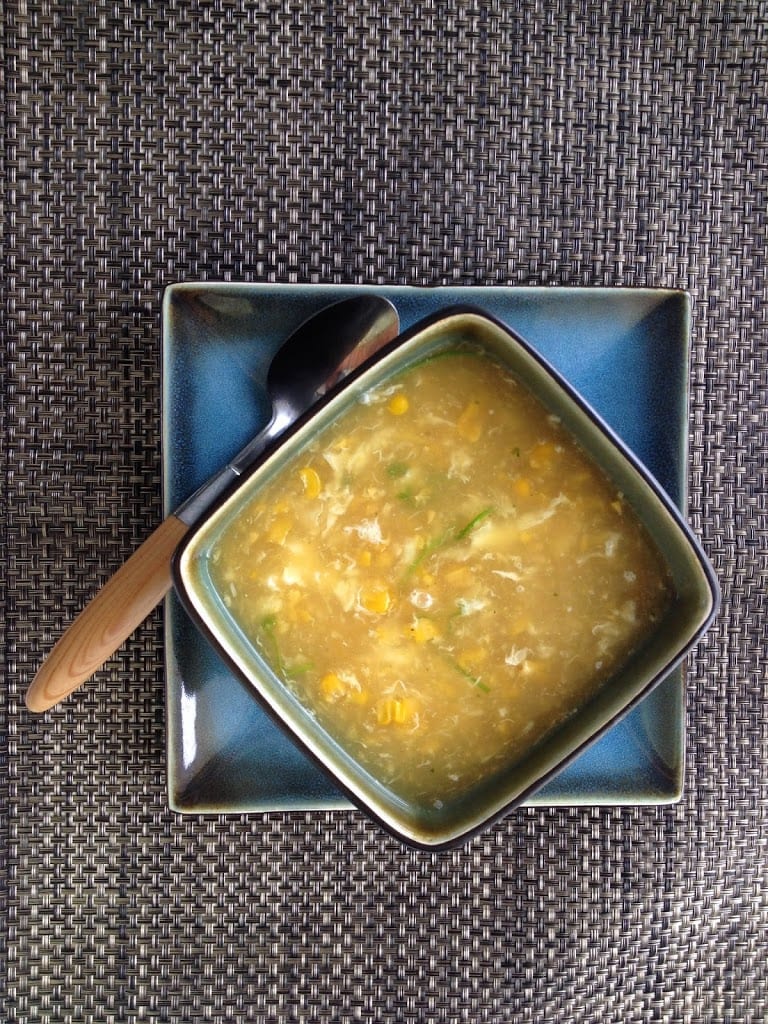 This soup has similar elements to Egg Drop Soup but with more fillings and a significantly sweeter taste. A little seasoning of thin soy sauce, sesame oil and a touch of ginger gives the soup a fuller and decidedly Asian flavor.

It goes well as an accompanying soup to wash down steamed rice and its side dishes although I'd personally recommend a menu of Black Pepper Chicken or beef with Stir-Fry Greens in Oyster Sauce.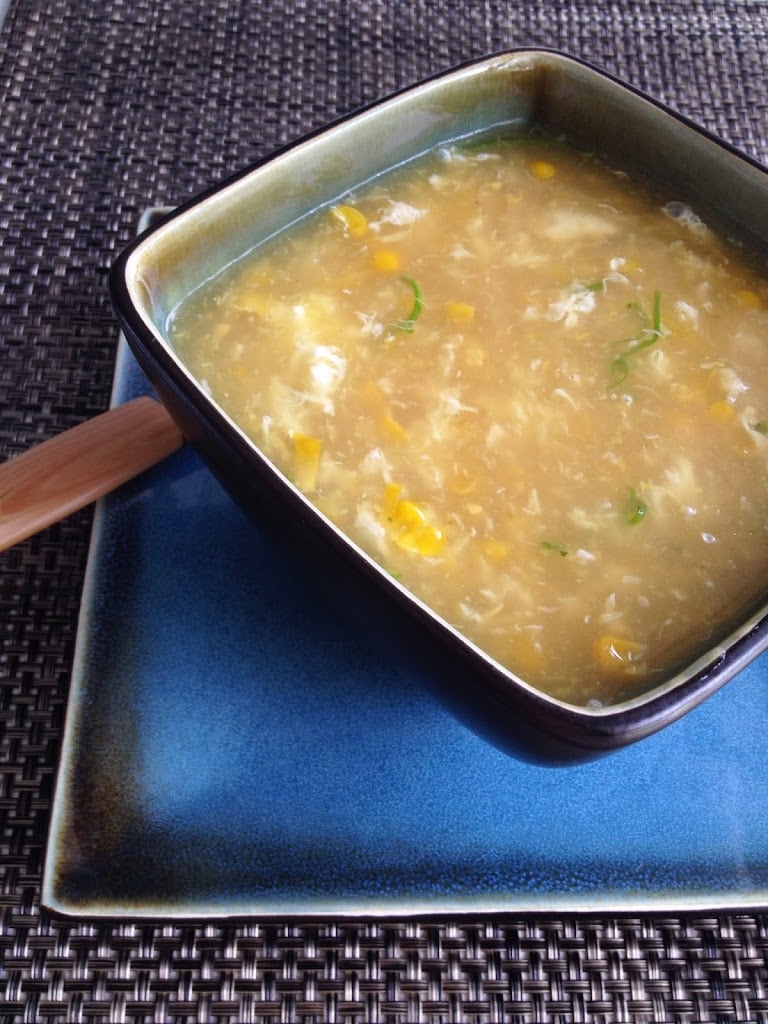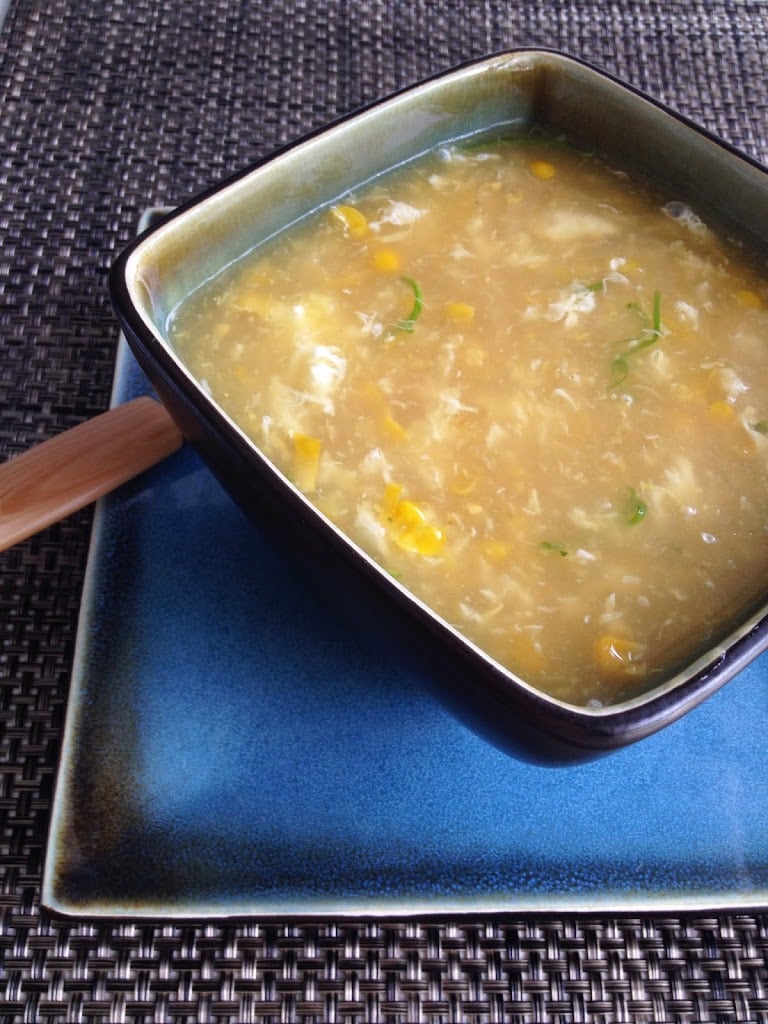 As always, be sure to drizzle in the egg white slowly to form long, thin strands and bring out the best in it. All in all, a great soup for fall to bring warmth to your table.
Print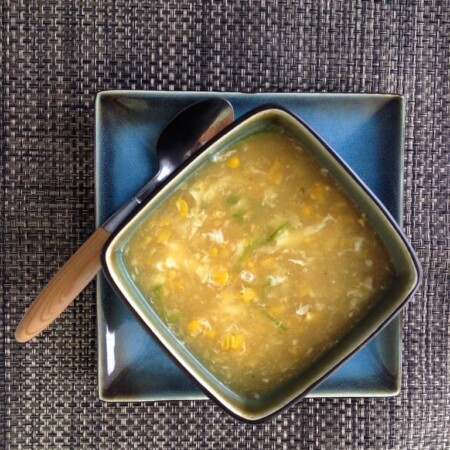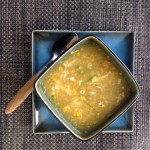 Sweet Corn and Crab Soup
---
1 can (14 oz.) cream of corn
3 cups chicken stock
1 can (6 oz.) crab meat
1/2 teaspoon ginger, minced
1 teaspoon thin soy sauce
1/2 teaspoon sesame oil
1 egg white, lightly beaten
1 tablespoon sugar
1 tablespoon cornstarch mixed with 2 tablespoons cold water
1 green onion, cut into 2" lengths and thinly sliced length-ways
Pepper to taste
---
Instructions
Over medium high heat, bring the chicken stock to a boil
Add ginger, soy sauce, sugar and cream of corn and stir to combine
Pour in the cornstarch slurry and simmer until the soup thickens
Stir in crab meat, green onions and season with pepper
Remove from heat and trickle in the egg white, stirring gently until thin strands form
Add sesame oil and stir to combine
Dish and serve hot
Notes
You can substitute crab meat with shredded chicken. Finely shred a cooked chicken breast with two forks.