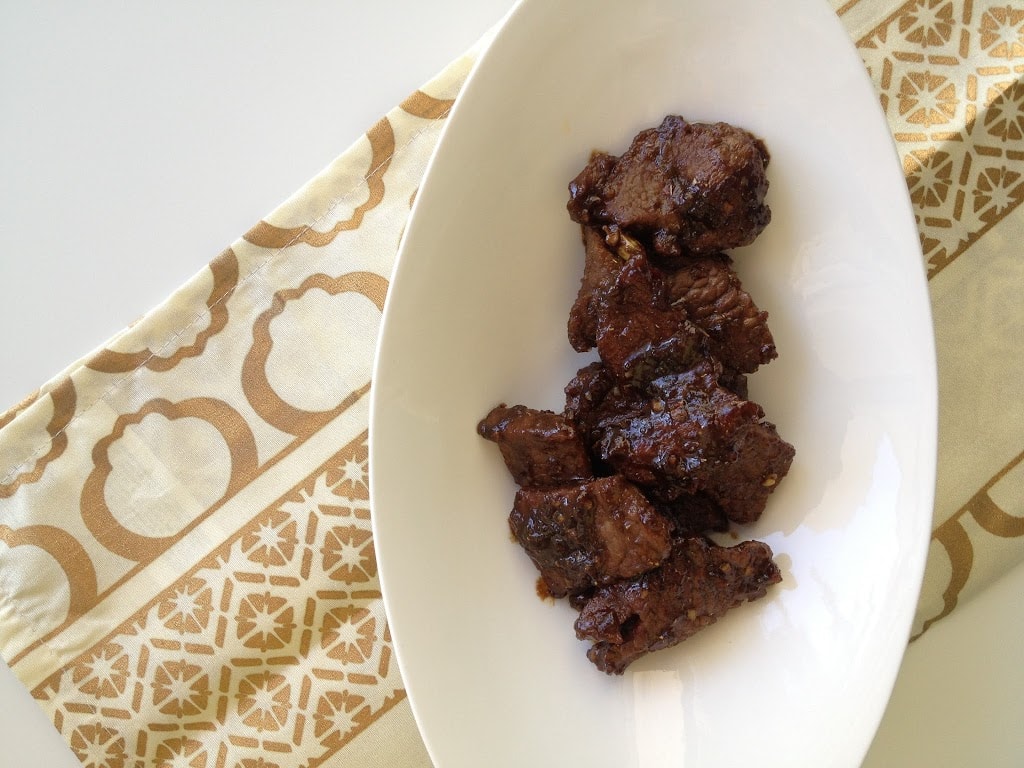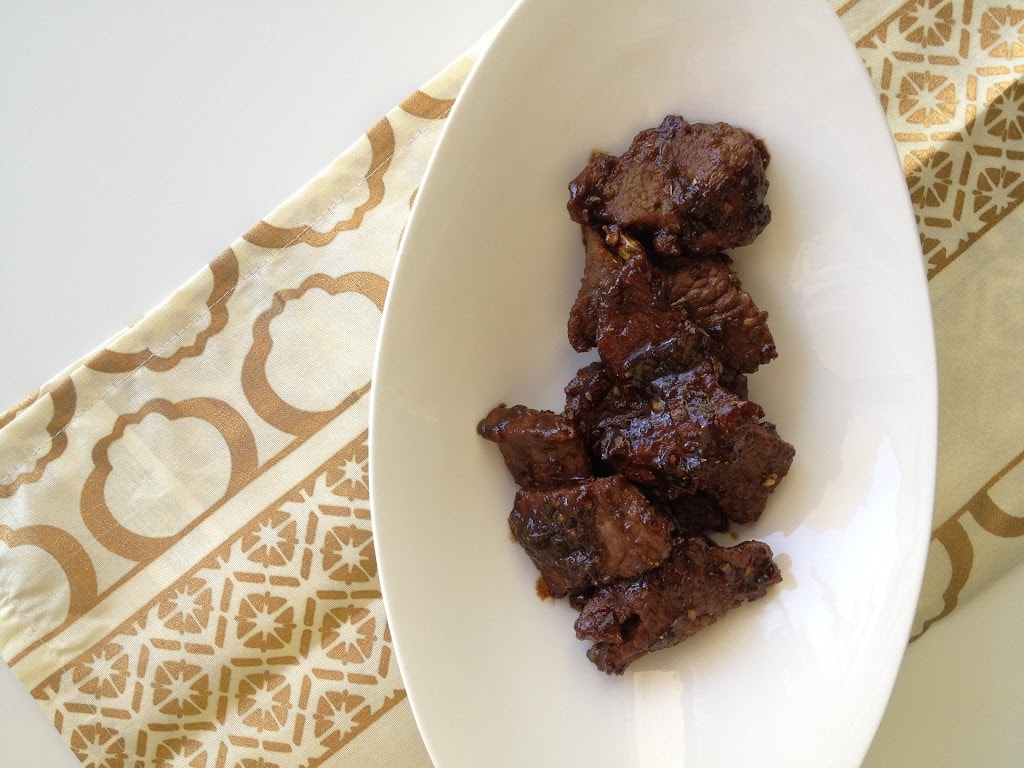 There's a wide variety of dishes in Malaysian cuisine which reflect the multiracial and multicultural groups, each with their own specialties. Daging masak hitam belongs to the Malay culture, which literally translates to beef cooked black. It is a dish of sweetened beef simmered in aromatics and meat spices with a very characteristic dark hue, attributing to generous use of thick/dark soy sauce. This soy sauce, though not very well known stateside, is used to add a rich dark color to dishes and lend its distinct sweet flavor.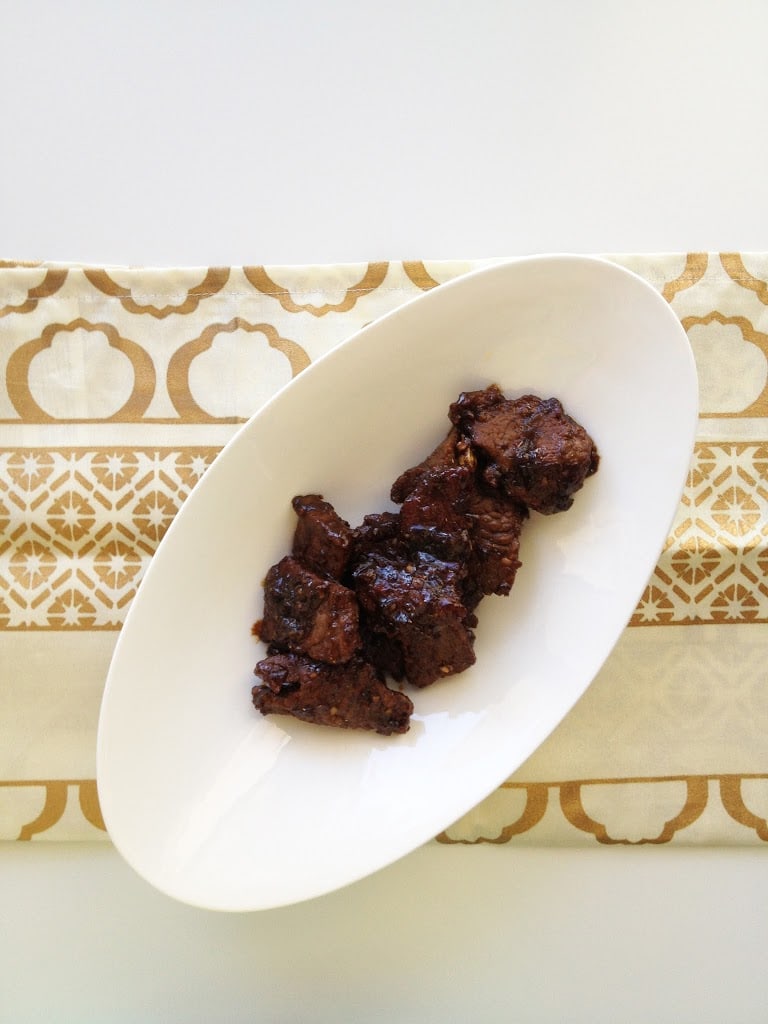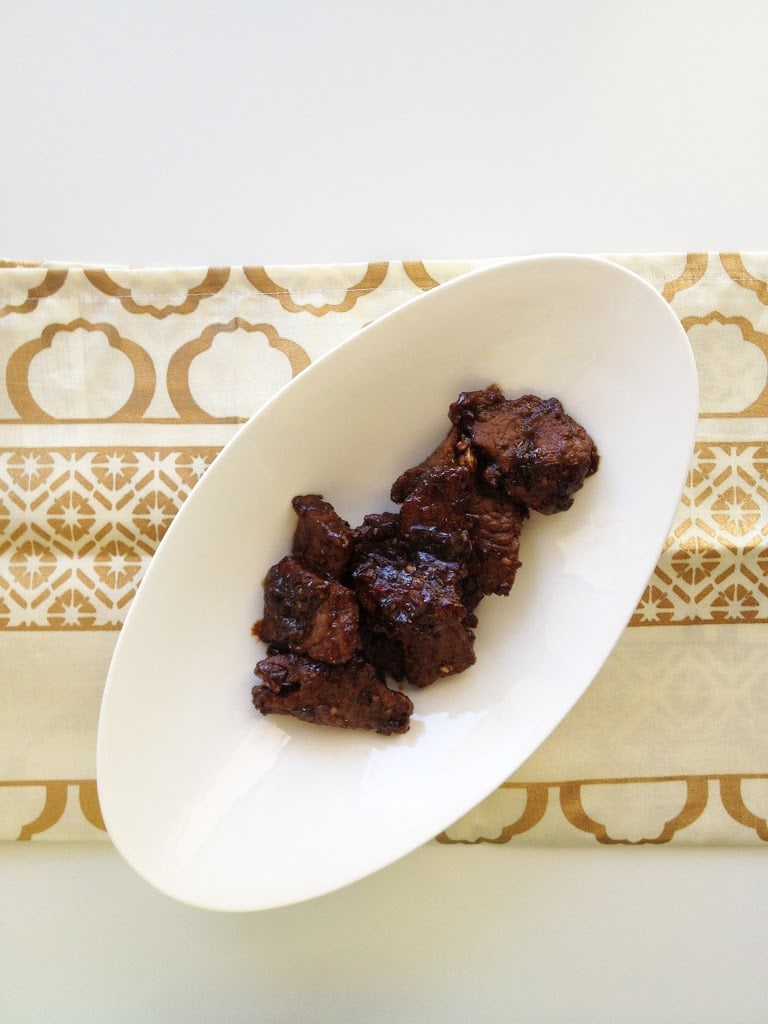 With so many dark colored dishes in Asian cuisine, it's easy to fall under the assumption that they all taste the same, yet a minor tweak here and little dash of something there can drastically alter the flavor and give it its distinct taste, worthy of a name on its own.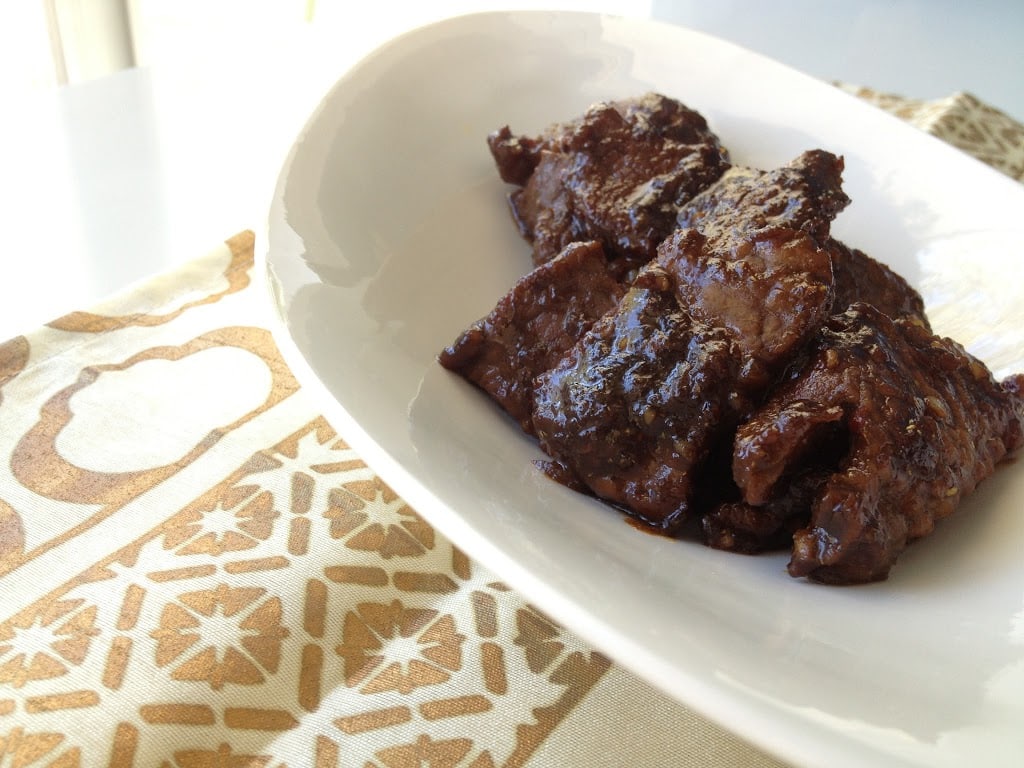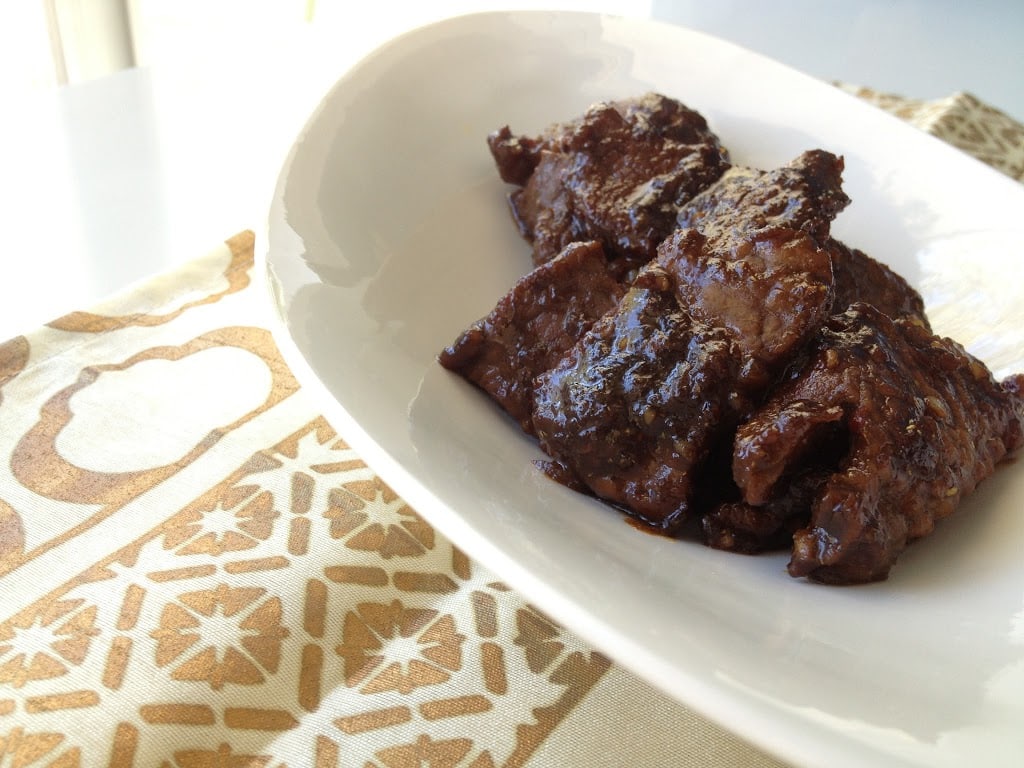 Although this particular dish is not much to look at; unappetizing slabs of black, there is a depth of flavor which is reflected in the many spices and aromatics used to make it.
Print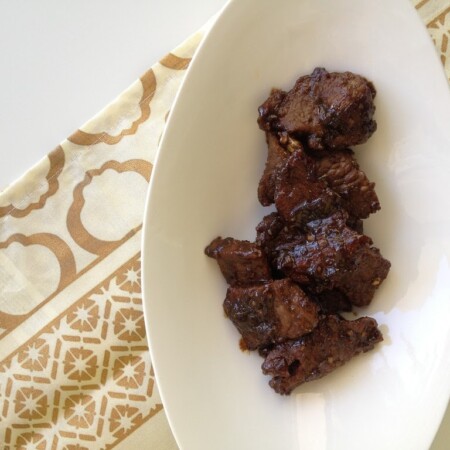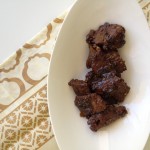 Sweet Black Beef (Daging Masak Hitam)
---
1 lb. beef tenderloin, sliced into thick squares
1 teaspoon brown sugar
2 tablespoons dark soy sauce
1 tablespoon light soy sauce
1/4 cinnamon stick
1 cardamom
2 cloves
1/4 star anise
1/2 tablespoon cumin powder
1/2 tablespoon fennel powder
1/2 tablespoon coriander powder
1 tablespoon tamarind juice
Spice paste
1 shallot, sliced
1 1/2 teaspoons garlic, minced
1/2 teaspoon ginger, minced
2 dried chilies, soaked in warm water
---
Instructions
Blend all the spice paste ingredients
Over medium high heat, saute the spice blend, cinnamon stick, cardamom, cloves and star anise until fragrant
Add cumin, fennel and coriander powder and stir to combine
Add beef and cook until beef is no longer pink
Add dark soy sauce, light soy sauce, brown sugar and tamarind juice, mixing well
Simmer over medium low heat until the sauce thickens
Dish and serve hot