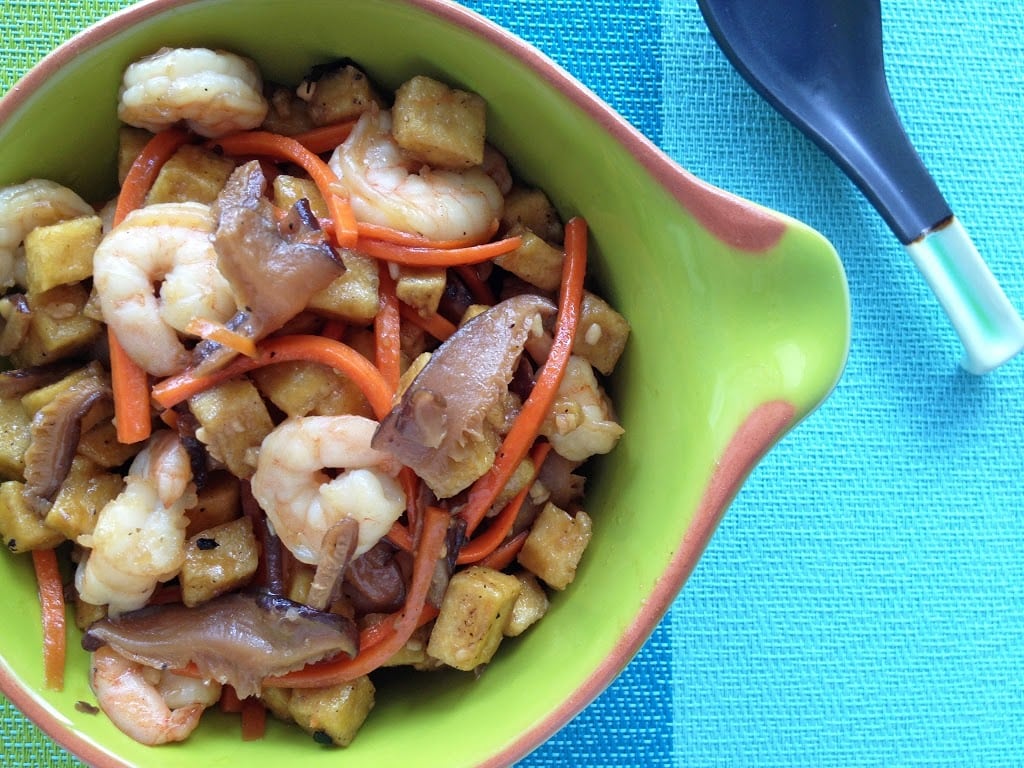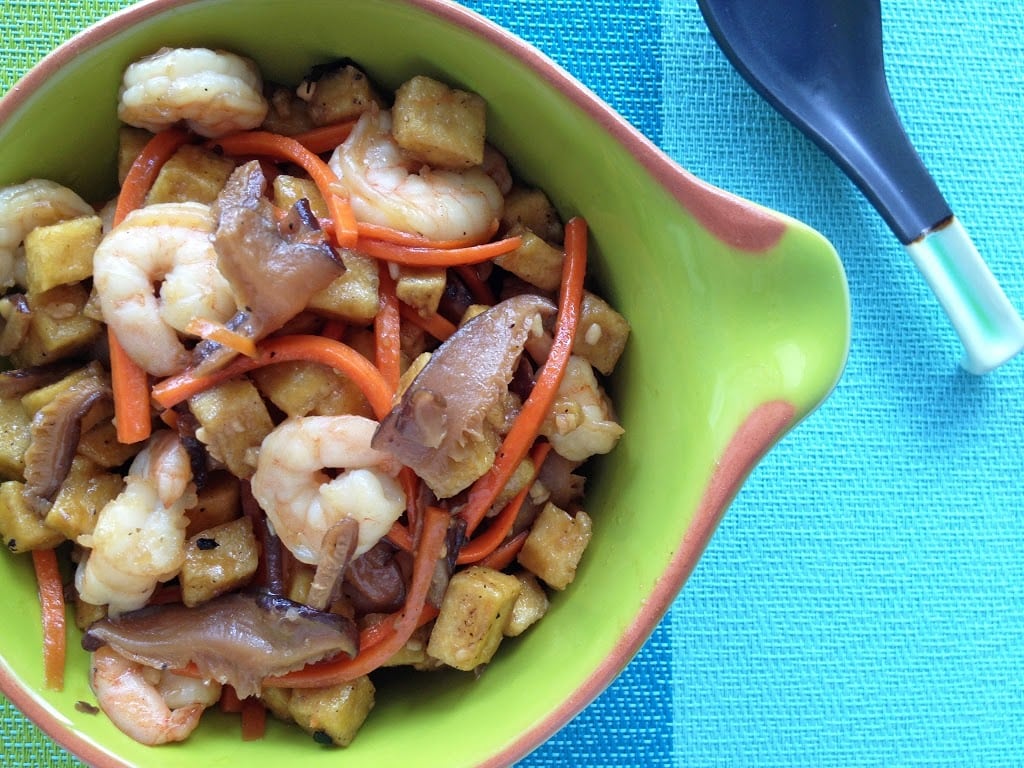 Once in a while, something comes out of my kitchen as a happy accident. Today I was planning to cook
Creamy Butter Tofu
. With much enthusiasm and already anticipating the delicious dinner ahead of me, I opened up my package of pre-cut firm tofu only to discover that the cubes were
tiny
. Teeny tiny! Not at all what I needed.  I needed large cubed tofu to absorb the creamy sauce, so this would not work at all. Left with an opened package of tofu, I had to figure out some way to use them. Stir-fry! Innovative, no?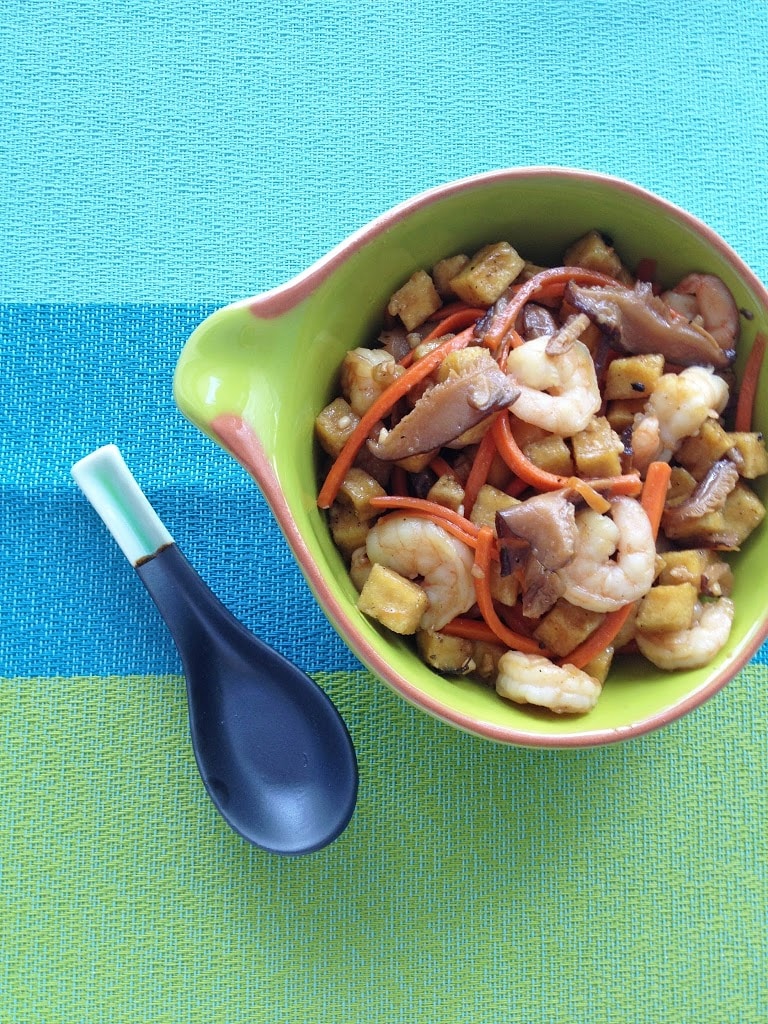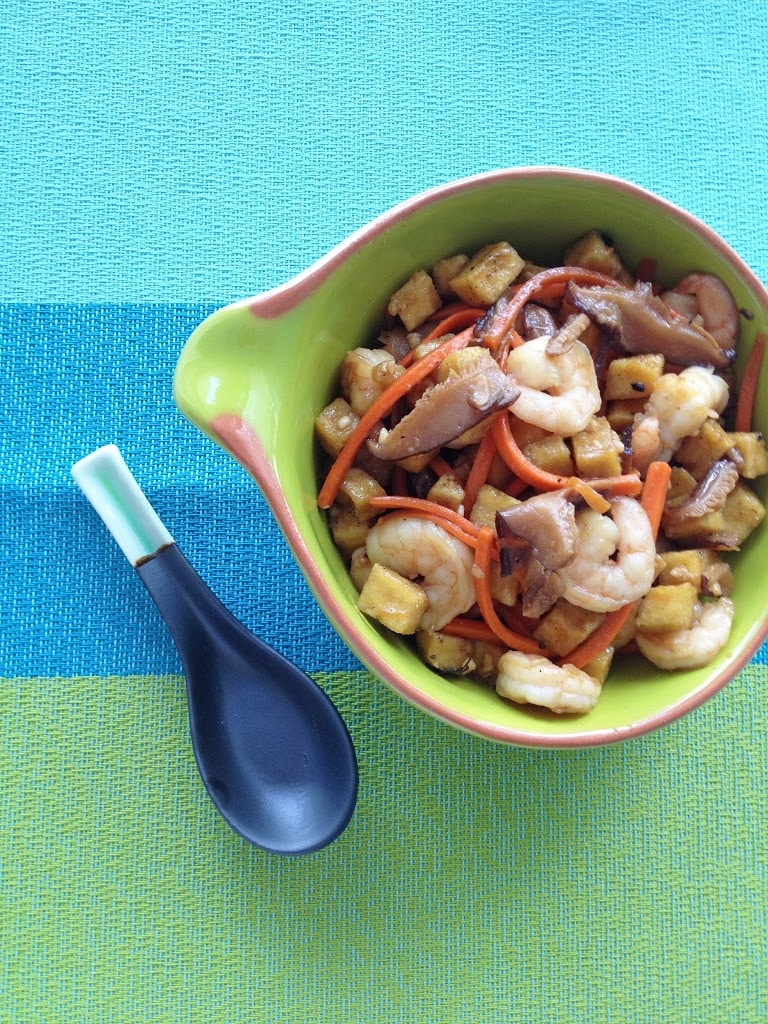 When you start concocting a new recipe out of necessity to use up food in your fridge and avoid waste, a whole range of possibilities open up. Should I cook this in a sweet and sour sauce,? A white sauce maybe?  Or maybe dark sauce? How about no sauce at all? I finally settled on a dark sauce,  basing it loosely off my recipe for Hot Plate Tofu.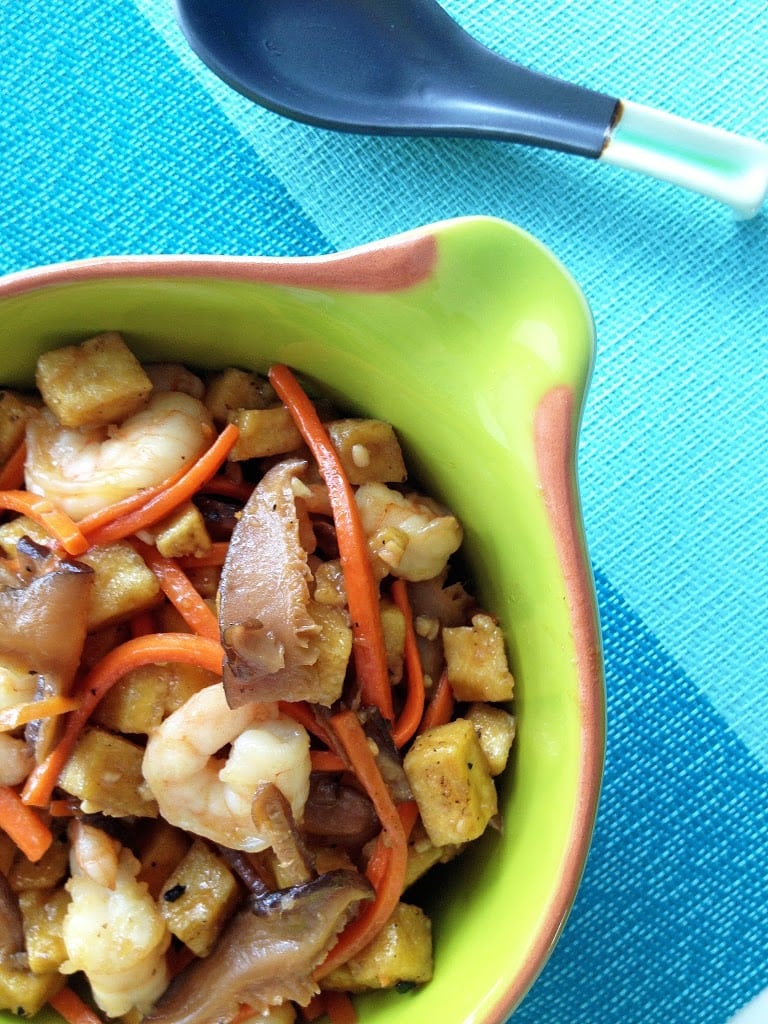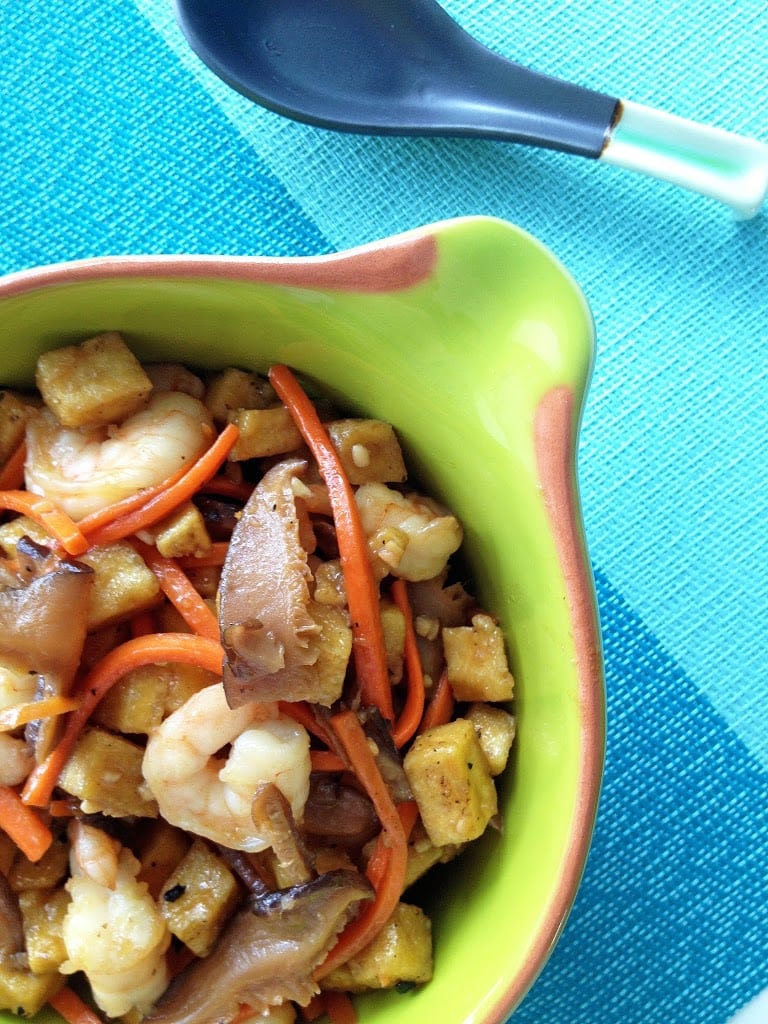 So here we have a simple tofu stir-fry: The tofu is dusted with cornstarch and deep-fried to a crispy golden brown to make it more appetizing and paired together with crisp carrots, smoky mushrooms and tender shrimp. You can add in green onions for a burst of color, I didn't have them at the time. I think it was a pretty good way to salvage tiny cubes of tofu, don't you?
Print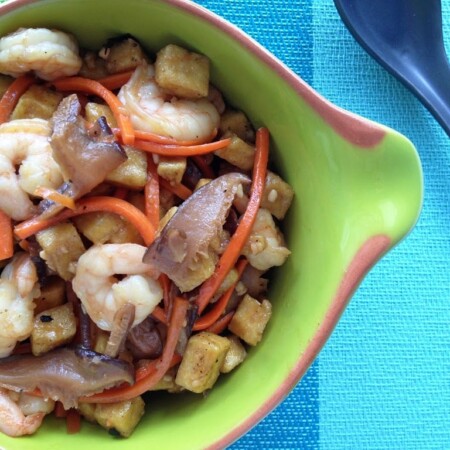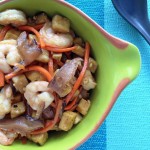 Stir-Fry Tofu
---
3 oz firm tofu, cut into small cubes
2 tablespoons cornstarch
1 1/2 teaspoons garlic, minced
1/2 teaspoon ginger, minced
1/2 cup shiitake/straw mushrooms
1/2 cup carrots, julienned
1 cup shrimp, peeled and deveined, head and tail off
1 green onion, sliced diagonally (optional)
Pepper to taste
Sauce
2 tablespoons chicken broth
1 tablespoon oyster sauce
1 teaspoon light soy sauce
1 teaspoon sesame oil
1 tablespoon sugar
---
Instructions
Sprinkle the tofu with cornstarch and pepper and mix to coat well
Over medium high heat, deep-fry the tofu in batches until golden brown and crispy. Drain and set aside
Mix the sauce ingredients together
In another pan over medium high heat, saute garlic and ginger until fragrant
Toss in the carrots and mushrooms and stir to combine
Add shrimp and cook until it turns pink
Pour in the sauce mixture and toss to mix
Add in the tofu cubes and stir to coat thoroughly
Season with pepper to taste
Dish and serve hot