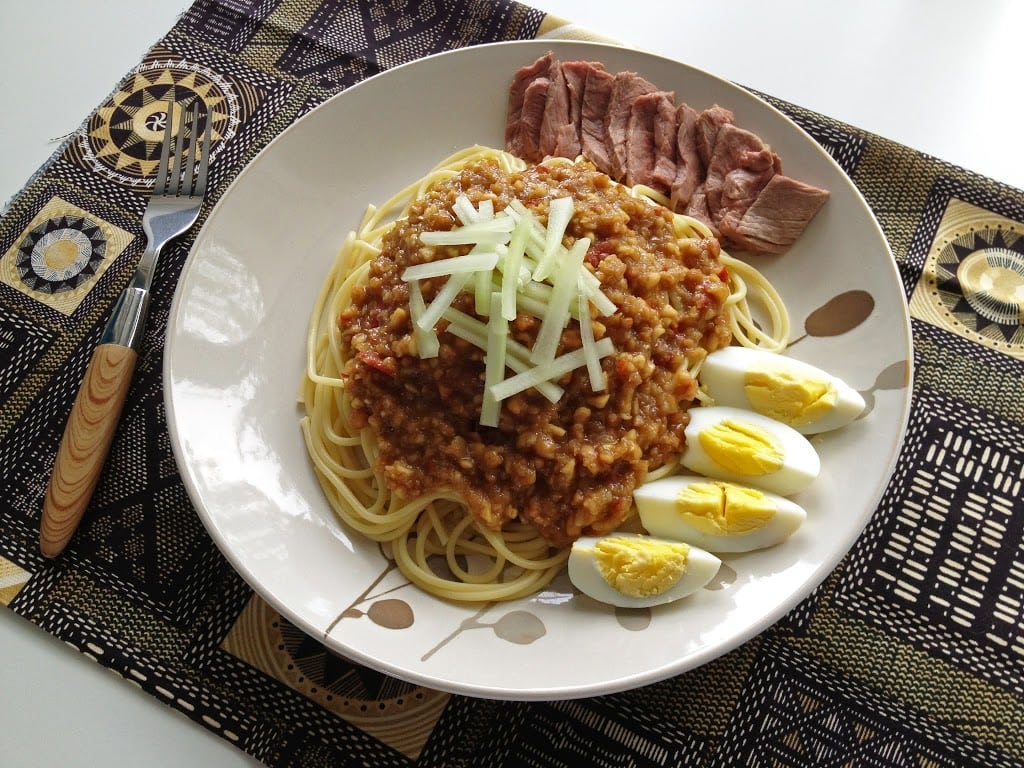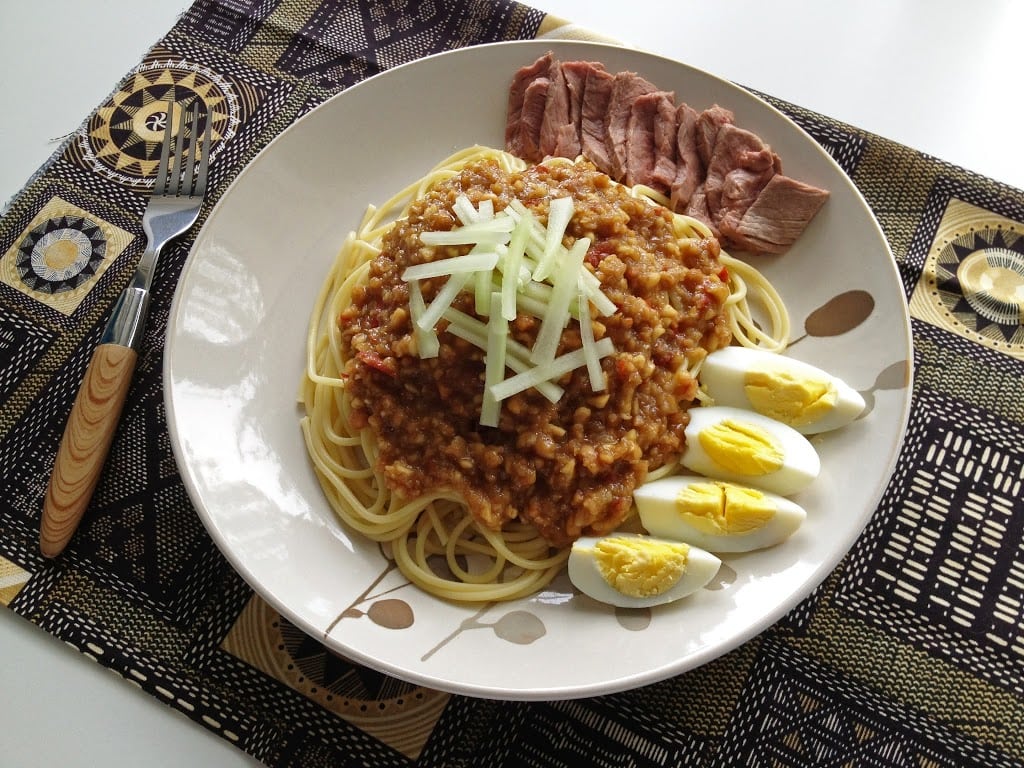 The Rojak dish has so many incarnations that vary wildly depending on regions and states within Malaysia that is gets confusing sometimes. I grew up with Rojak Daging, which was sliced beef on a bed of egg noodles covered in sweet peanut sauce. Imagine my surprise when I asked for Rojak in another state and got a bunch of chopped up fruit in a spicy sauce. Whaaaat? This is not my beloved peanut noodles. I stared at the alien food and begrudgingly ate it, making a mental note to never ask for Rojak outside of my home state ever again.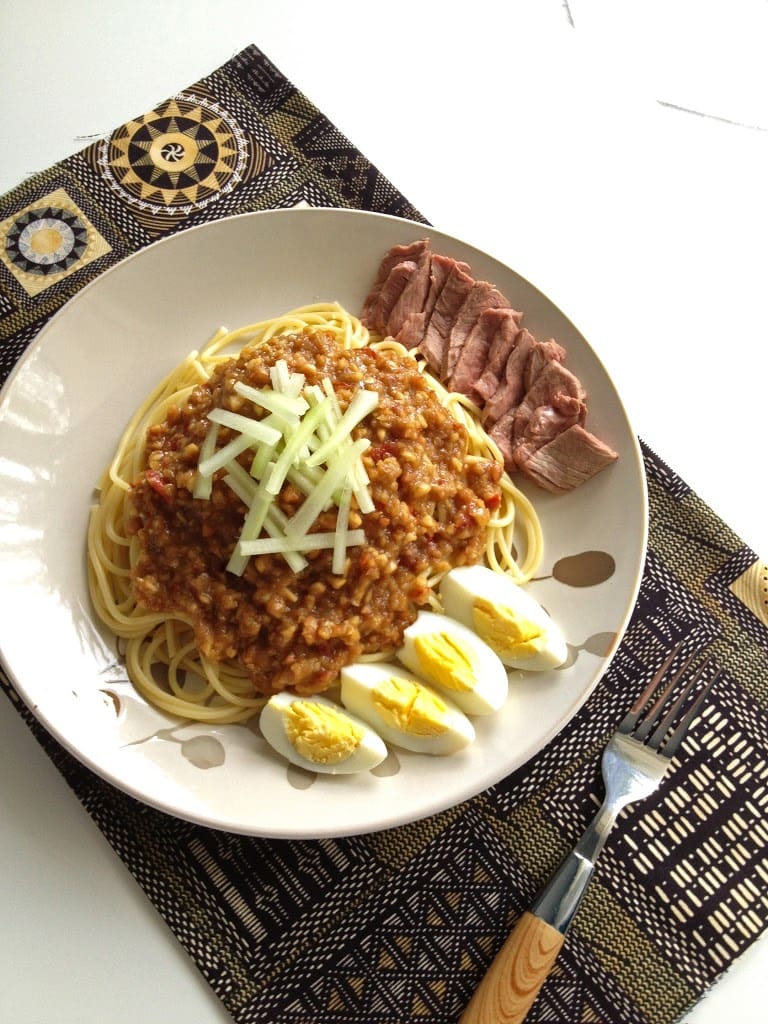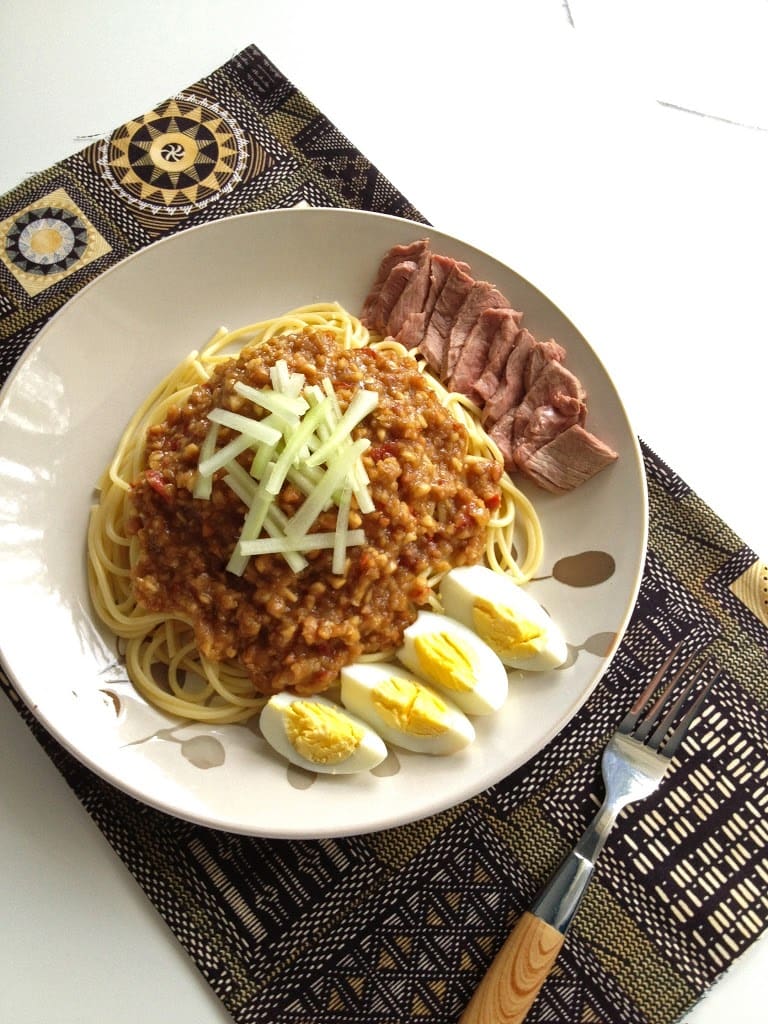 Anyway, this has to be one of my favorite dishes. Accompanying the peanut noodles on the side are sliced cucumbers and a hard boiled eggs and they just go so well together.  The creamy egg yolk just crumbles in your mouth and the cucumbers add a cool, refreshing crunch. I'm already salivating just typing this.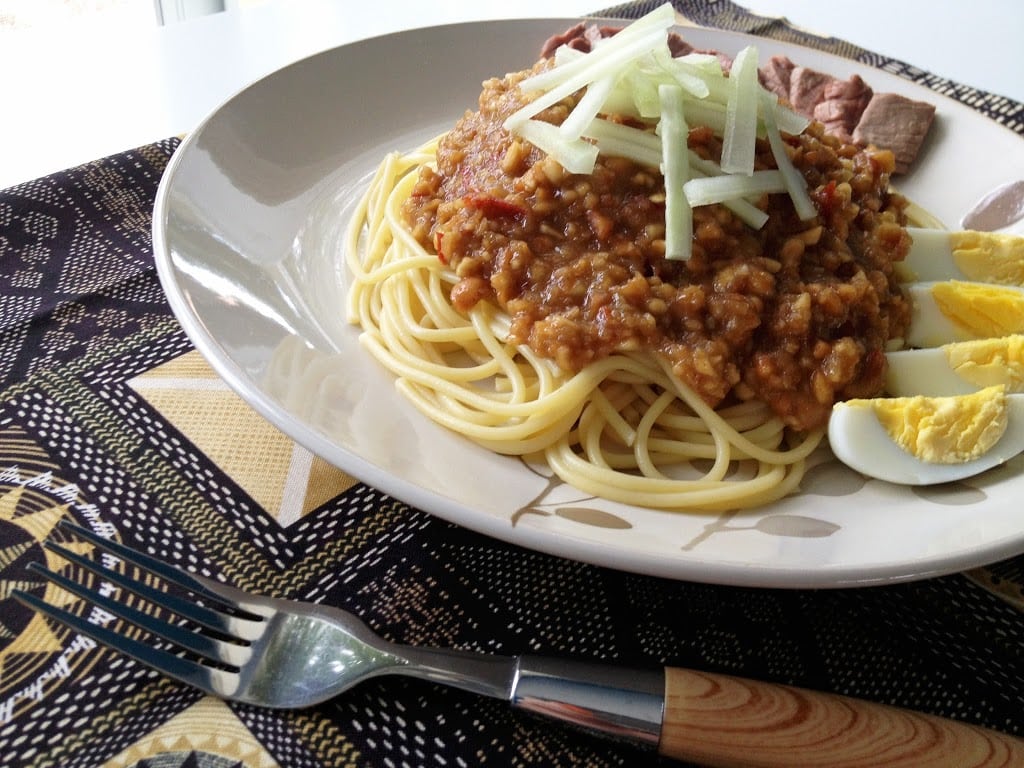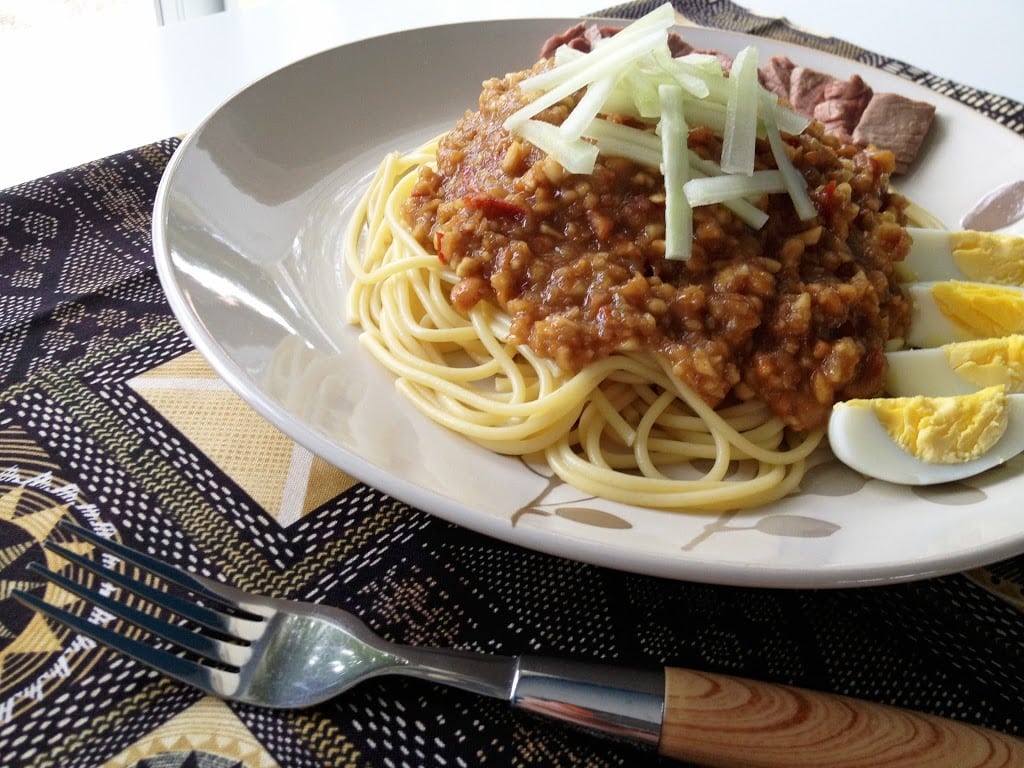 There was this little restaurant close to our home that made this really well. Every time we'd go there, I'd order the same thing. Did I mention it also came with a complimentary bowl of onion soup? I would religiously flavor this soup with big doses of vinegar, much to my mom's chagrin. "You'll get gastric!" "No I won't!". I got gastric. I don't know if it was an old wives tale that putting a lot of vinegary stuff in your diet made you more susceptible to it, but it is a curse I now carry forever. Yet I still love all things sour. Fish and chips? Must have malt vinegar and lots of salt on them! Pho? Must douse it in lime juice!
I've used the authentic way of making peanut sauce in this recipe, but if you have a jar of it from the grocery store, or want to try a simplified version using peanut butter, be my guest. Whatever works for you! The important thing is…peanut sauce, noodles, hard boiled eggs and cucumber.  And lots of salivating.
Print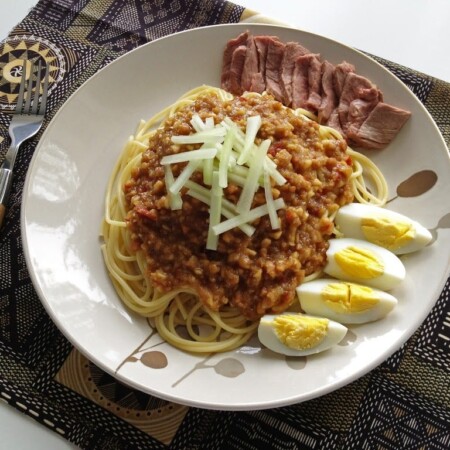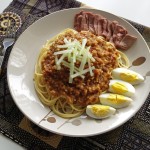 Beef Noodles in Peanut Sauce (Mee Rojak Daging)
---
1/4 lb. egg noodles or spaghetti cooked al dente
2 hard boiled eggs, shelled and quartered
1/2 cup cucumber, cut into matchsticks
1/4 lb. beef
---
Instructions
Over low heat, poach the beef in simmering water for 10 minutes
Remove and slice the beef into thin slices and set aside
Prepare the peanut sauce according to the recipe
Arrange the noodles/spaghetti on a plate with the eggs and beef slices on the side
Pour the peanut sauce over the noodles and top with sliced cucumbers
Serve hot
Notes
Dilute the peanut sauce with coconut milk according to preference to have a more sauce-like consistency instead of a thickened paste.