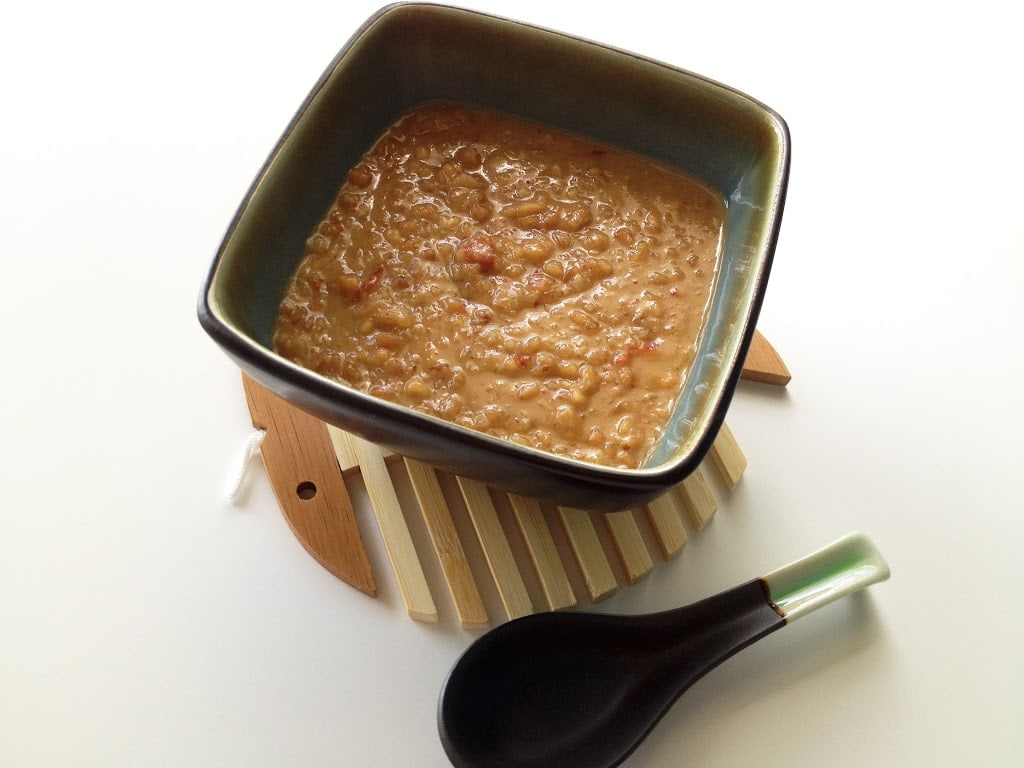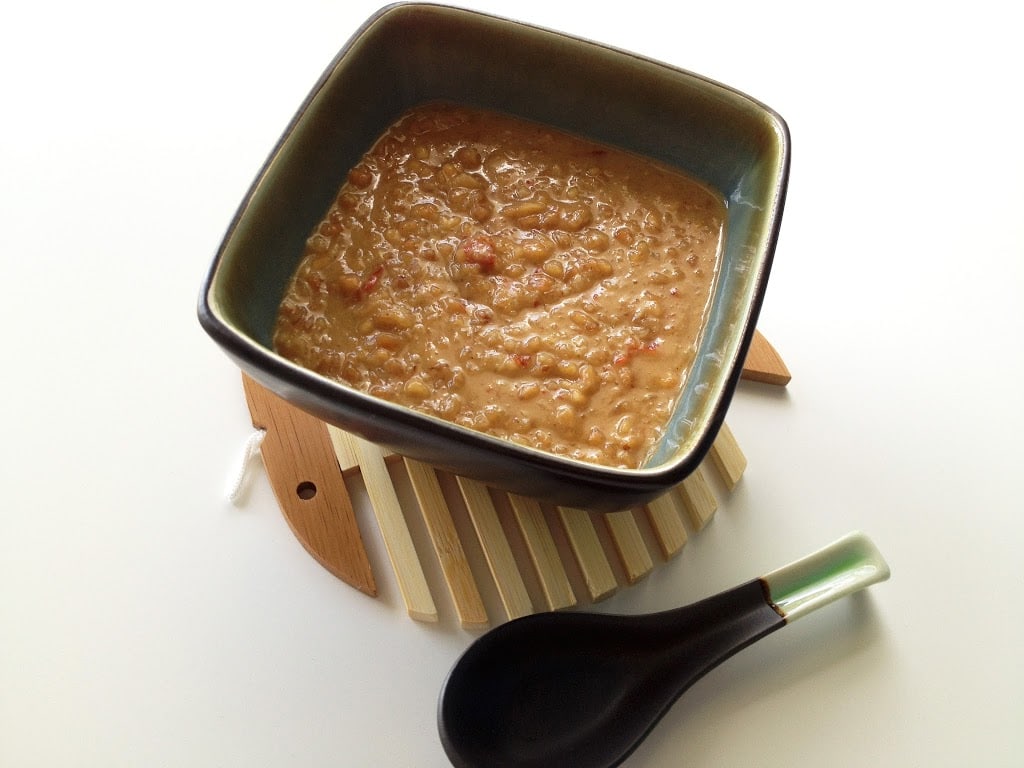 Here's a recipe for an authentic peanut sauce to accompany Beef Noodles in Peanut Sauce (Rojak  Daging), Mixed Salad in Peanut Sauce (Rojak Mamak) and Beef or Chicken Satay. It'll make three cups worth.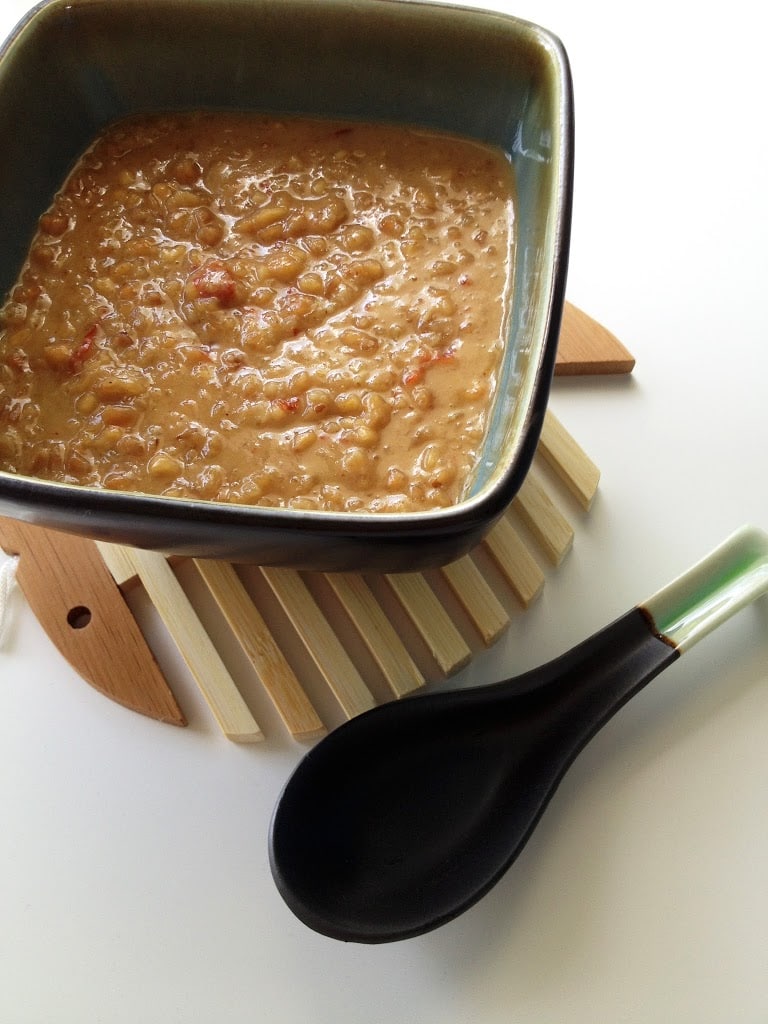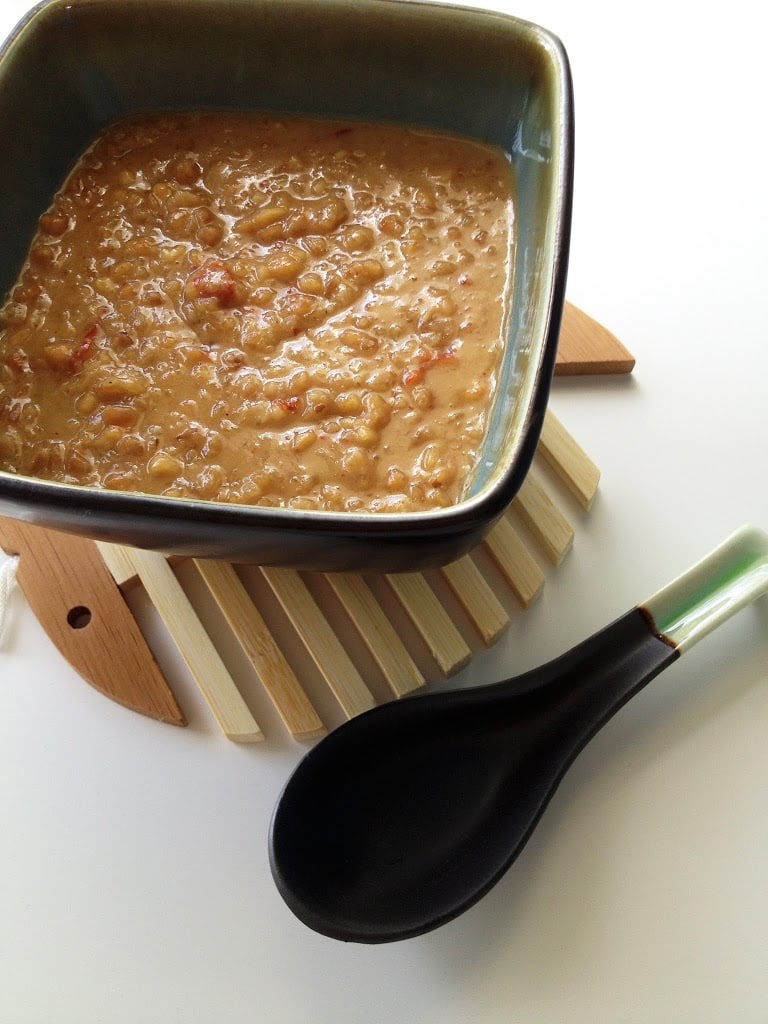 Print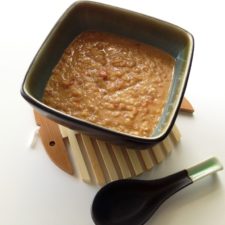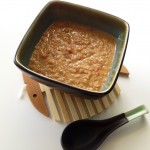 Authentic Peanut Sauce (Satay Sauce)
---
5

shallots, sliced

1 1/2 teaspoons

garlic, minced

1/2 teaspoon

ginger, minced

5

dried chilies, deseeded and soaked in warm water

1 tablespoon

lemongrass, minced

2 tablespoons

brown sugar

3

cloves

1

cinnamon stick

1/4

star anise

1

green cardamom

1/2 teaspoon

coriander powder

1/4 teaspoon

fennel powder

1/4 teaspoon

nutmeg powder

5

kaffir lime leaves

2 tablespoons

tamarind juice

1 cup

coconut milk

1 cup

roasted peanuts, coarsely ground
Salt to taste
---
Instructions
Blend the shallots, garlic, ginger, chilies, lemongrass, coriander and fennel into a spice paste
Over medium high heat in a nonstick pan, saute the spice paste until fragrant, about 3 minutes
Add sugar, kaffir lime leaves and tamarind juice, stirring to mix
Pour in coconut milk and simmer for 5 minutes, stirring continuously
Toss in cloves, cinnamon stick, cardamom, star anise and nutmeg and stir to combine
Add in the ground peanuts, season with salt and mix well. Simmer until the sauce thickens to the desired consistency
Remove from heat and set aside. Once cool, fish out the aromatics and discard
♡ Affiliate disclosure: As an Amazon Associate, I earn commissions from qualifying purchases from Amazon.com. You can learn more about it here.