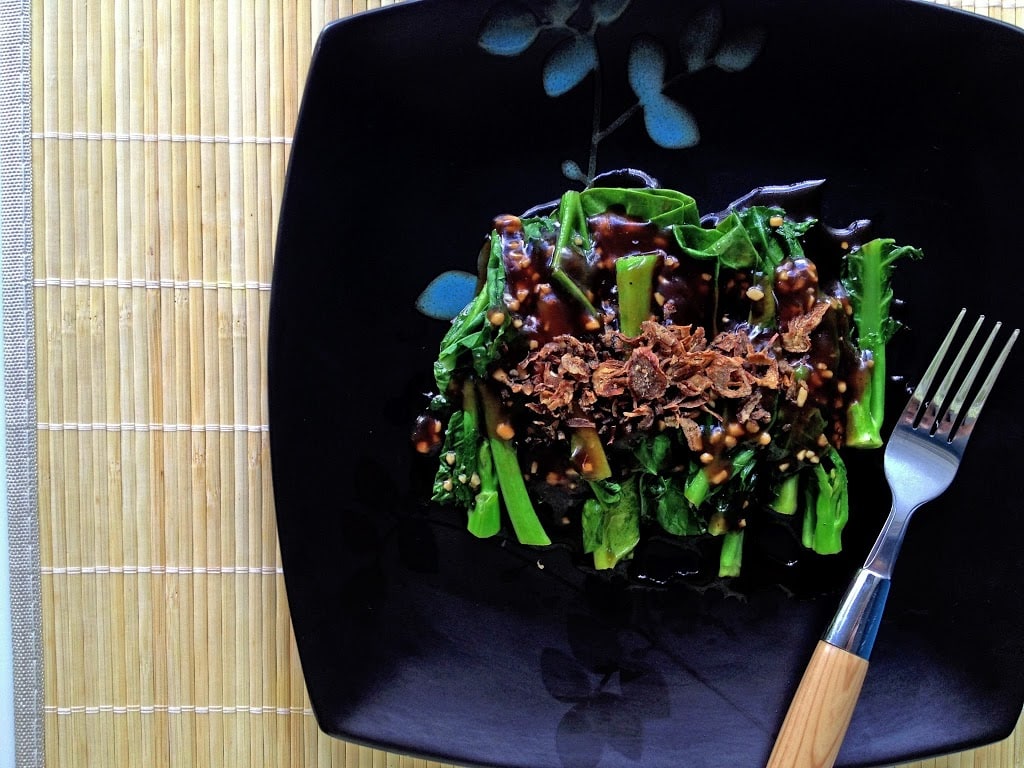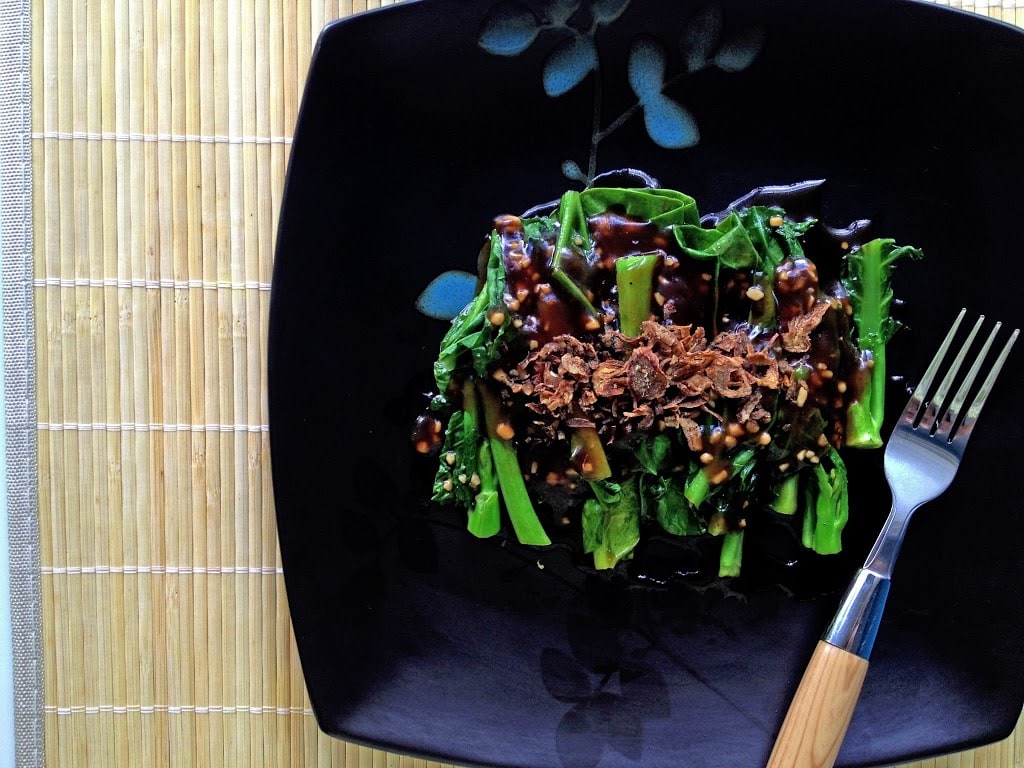 This is my all time favorite way of having leafy greens. I first discovered and fell in love with them at a Singapore Chicken Rice chain where they served a side of baby kailan in oyster sauce. Ever since then my love affair with the magical mix of any leafy greens and oyster sauce began, often to the point of my mother accusing me of using way too much of the sauce than warranted.
You can use any Chinese greens but I tend to default to Chinese cabbage or bok choy and Chinese kale or kai lan. The greens are first prepared by cutting them into manageable proportions and then rinsed several times to remove dirt. A common pairing with minced garlic is used and finally various sauces, with the star of the show being oyster sauce.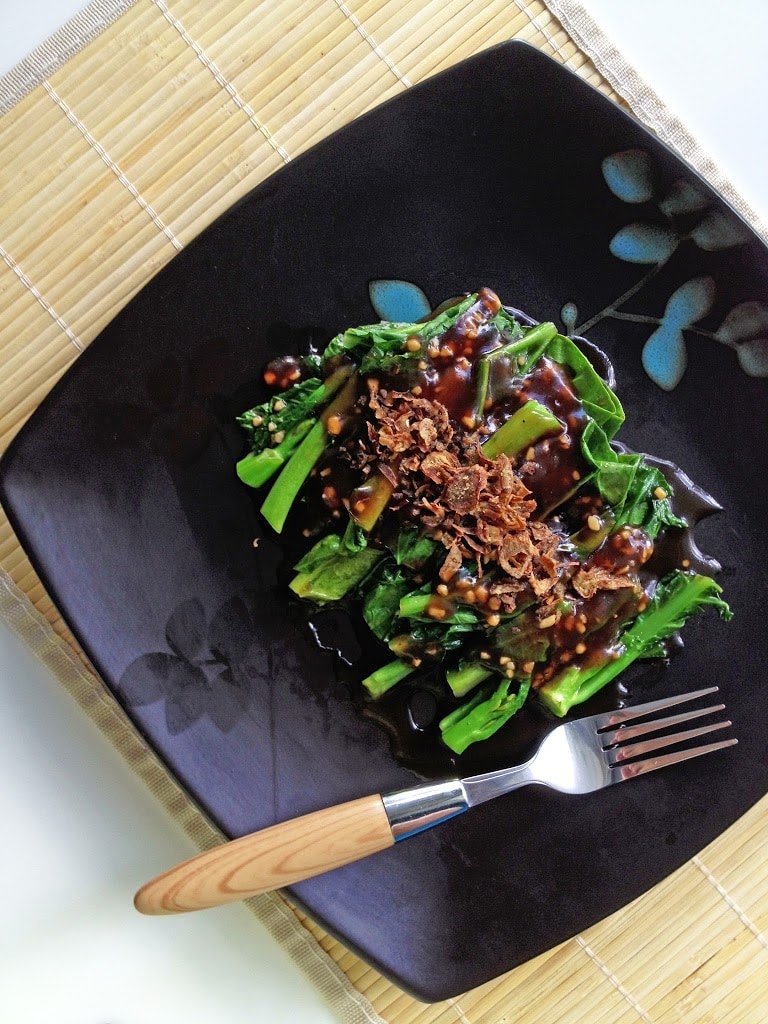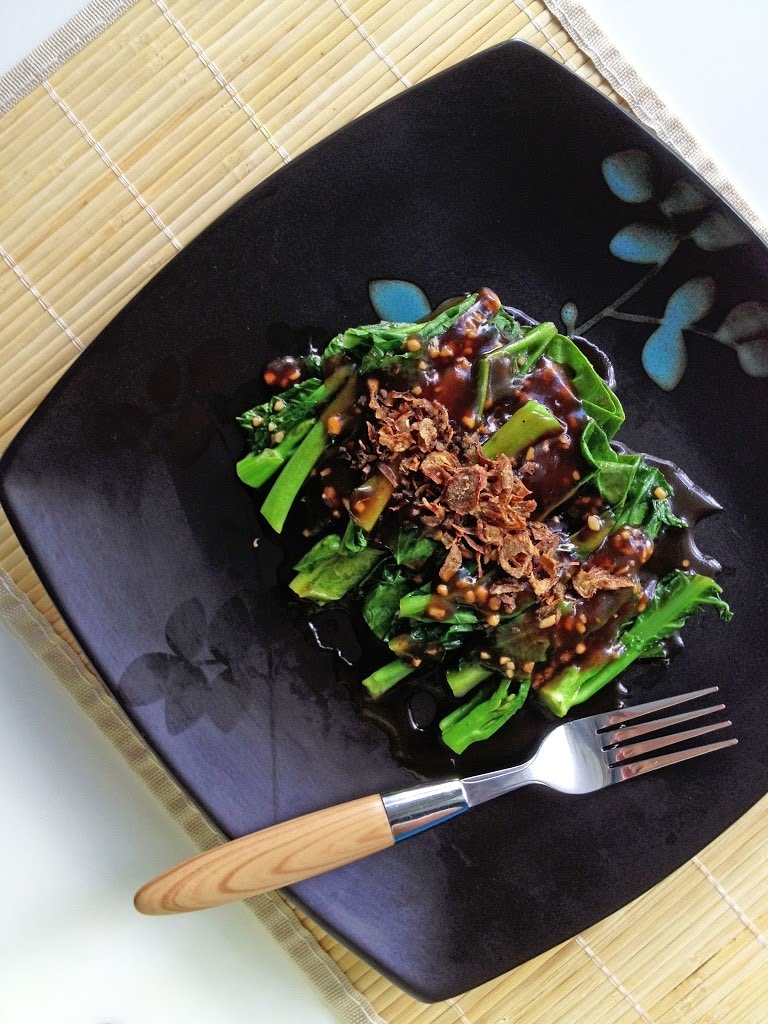 The wok is heated until it's sizzling hot; you can tell if you got it right by the tell-tale crackling when you add the greens still wet from being rinsed. Sesame oil is added to bring some smokiness to the overall flavor and finally fried shallots are used as a garnish to add some crunch. Prepare the ingredients ahead of time as you will need to keep up with the high heat!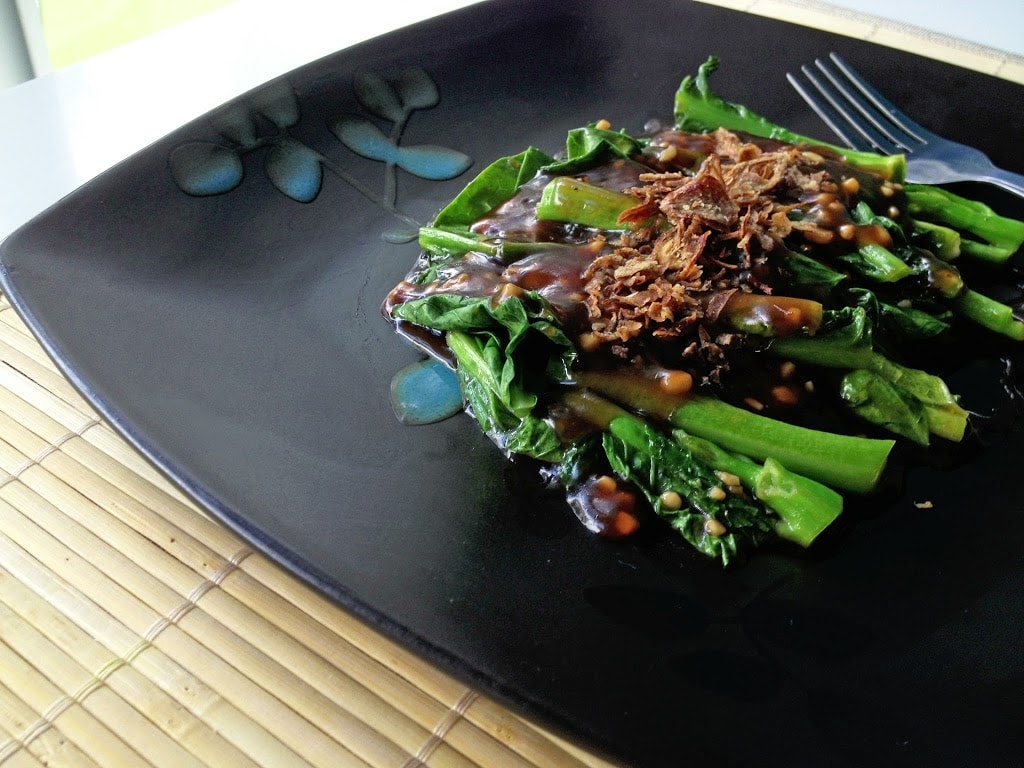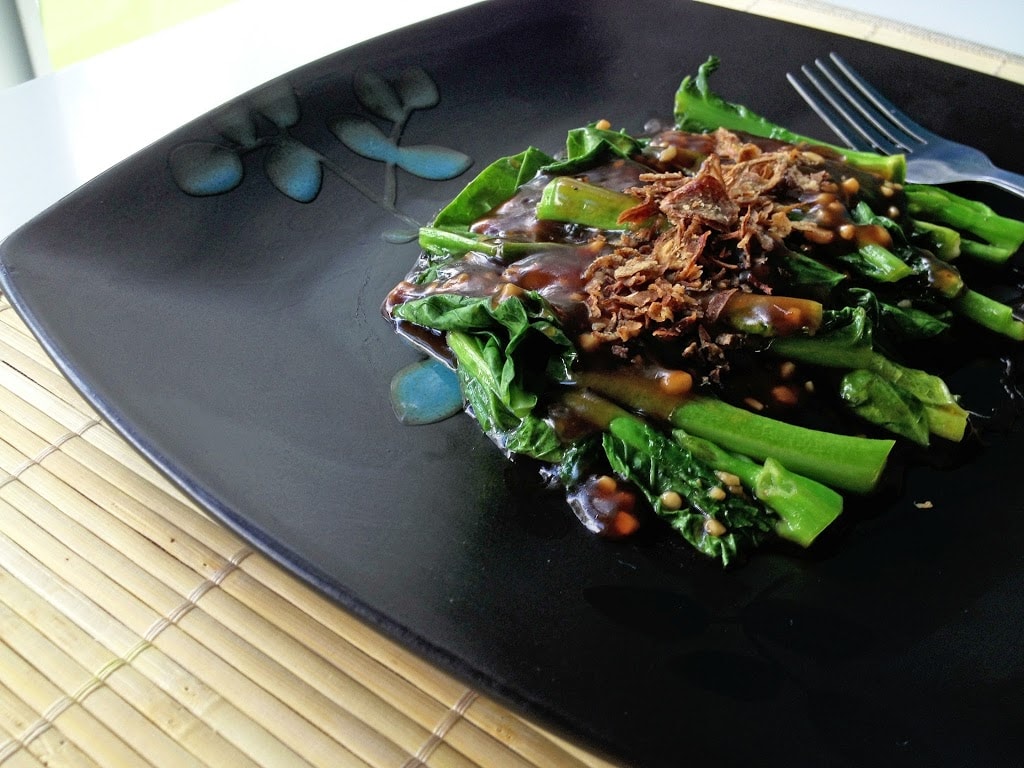 Print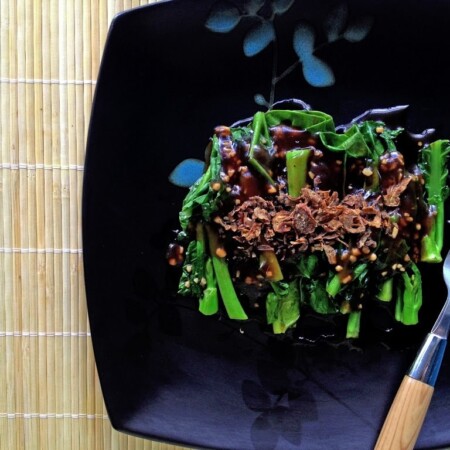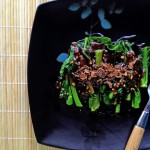 Stir-Fry Greens in Oyster Sauce
---
4 stalks Chinese greens, cut and rinsed clean
1 tablespoon fried shallots
1 teaspoon cornstarch mixed with 1 tablespoon cold water
Sauce
1 1/2 teaspoons garlic, minced
2 tablespoons oyster sauce
1 teaspoon sugar
1 teaspoon sesame oil
Pepper to taste
---
Instructions
Over high heat, saute garlic until fragrant
Toss in rinsed vegetables and stir quickly for 30 seconds
Add oyster sauce, sugar and pepper to taste and stir to mix for 1 minute
Add sesame oil and remove from heat
Dish the vegetables, leaving the sauce
Add in the cornstarch slurry and return to heat, stirring until the sauce thickens
Pour the sauce over the vegetables and top with fried shallots