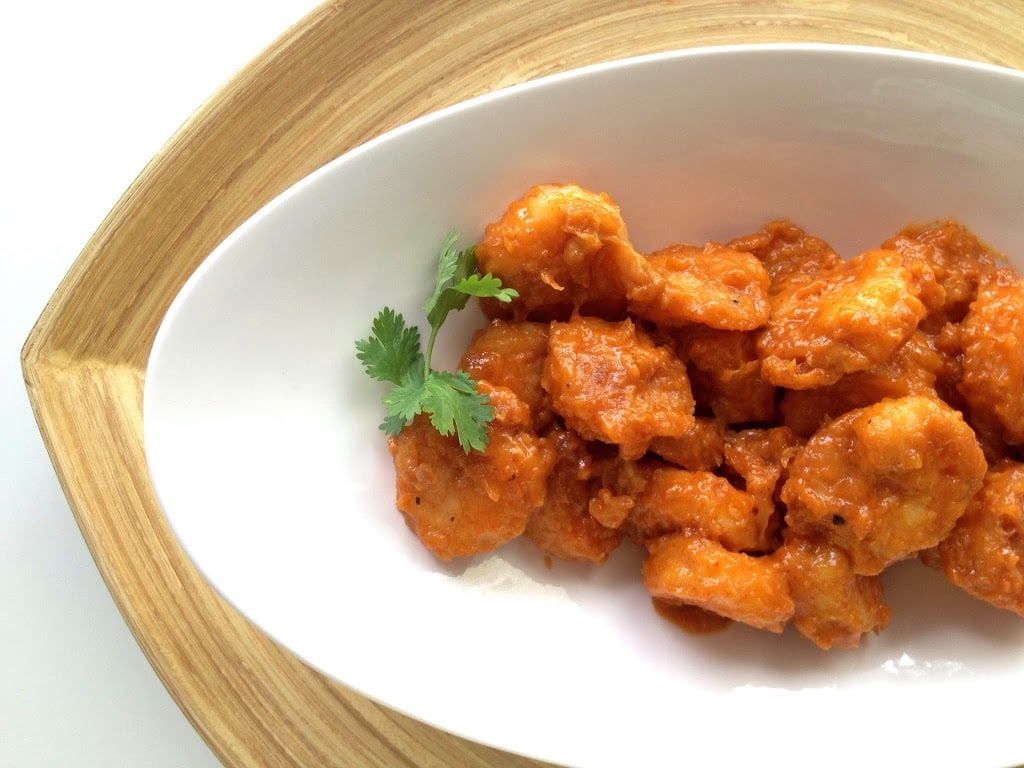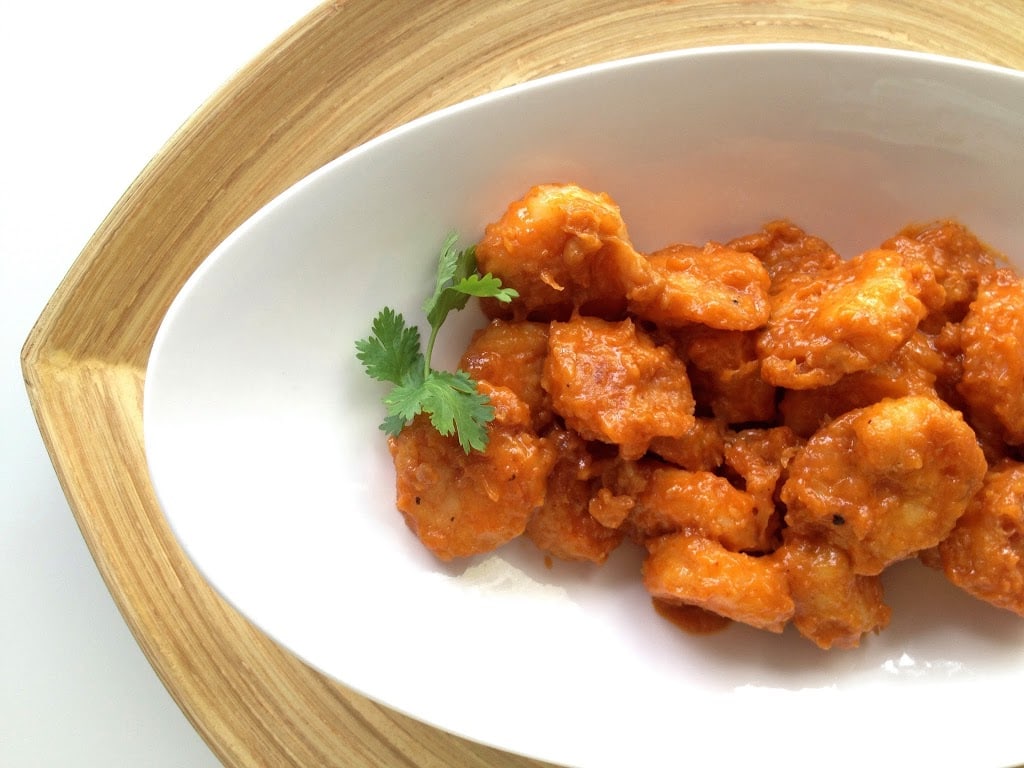 The combination of mayonnaise and shrimp is something I have only recently been exposed to and adapted in my kitchen. For some reason the idea of cooking with mayonnaise made me hesitate at first, being so used to only having it prepared cold in salads and sandwiches. But I've come to accept that it isn't as much a culinary taboo as I thought, with recipes like Chinese Coconut Shrimp and the one I am introducing today: Spicy Mayonnaise Shrimp.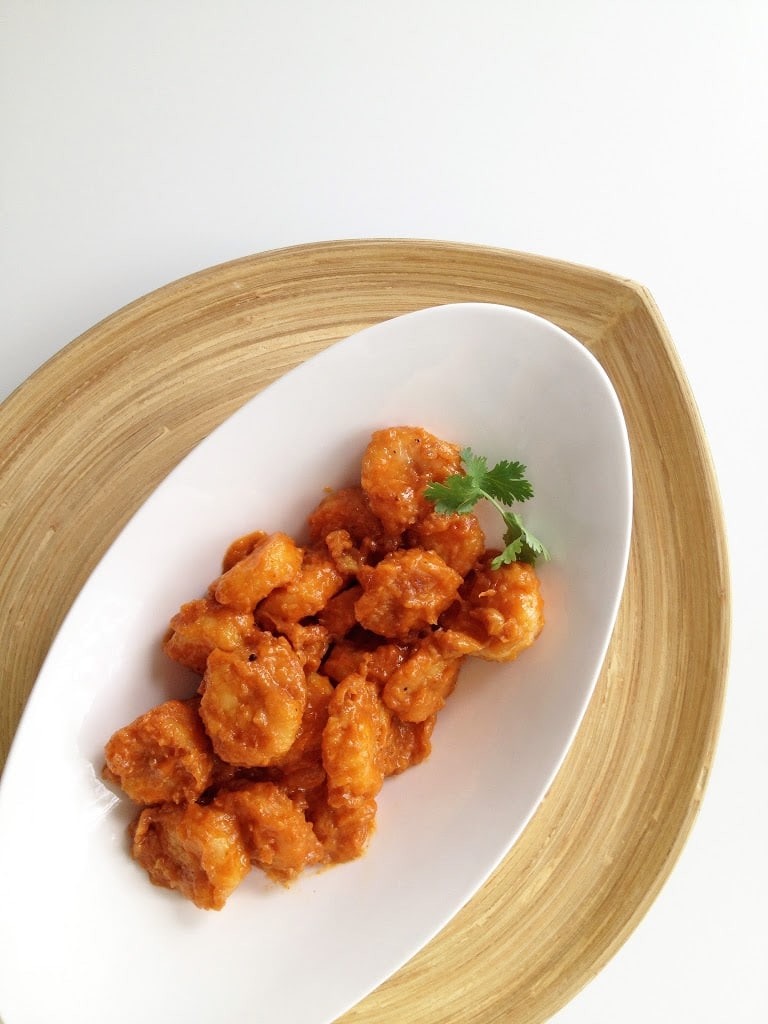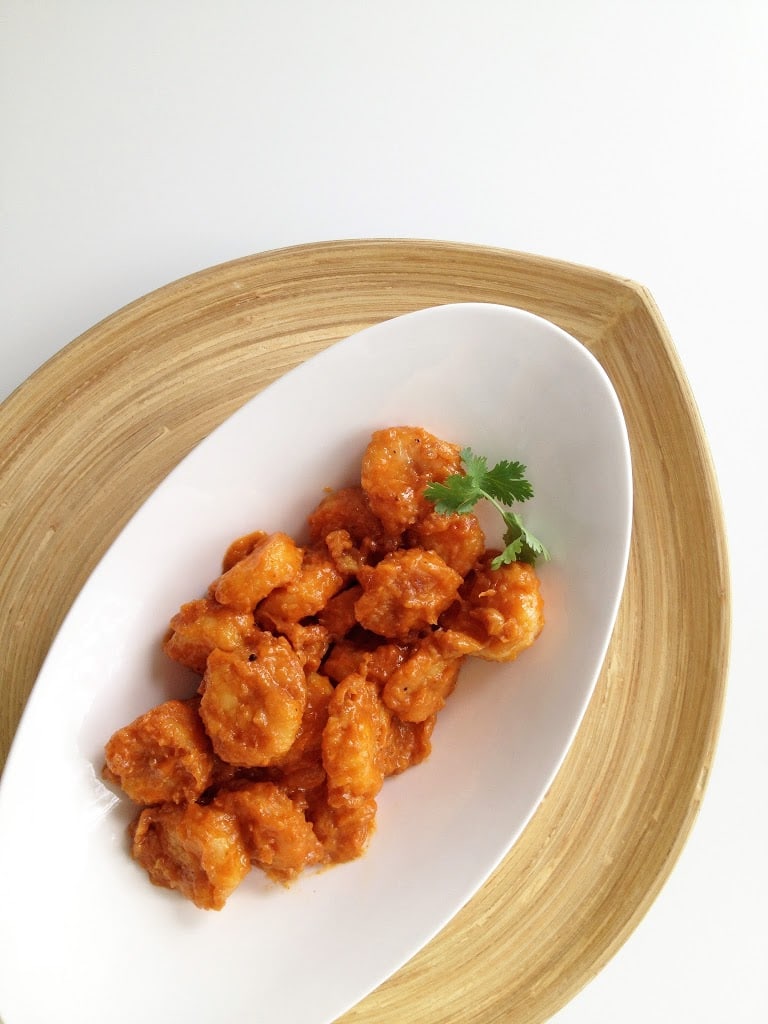 Now if you're like me where anything goes, with the lack of strictly sticking to the recipe ingredients in lieu of making do with what you have, prawns and shrimp are used interchangeably. I know there is a difference but I have yet to discover it tastewise, correct me if I'm wrong. Anyhow, you can use either prawns or shrimp for this recipe; the original recipe called for prawns but I only had store bought frozen shrimp at hand.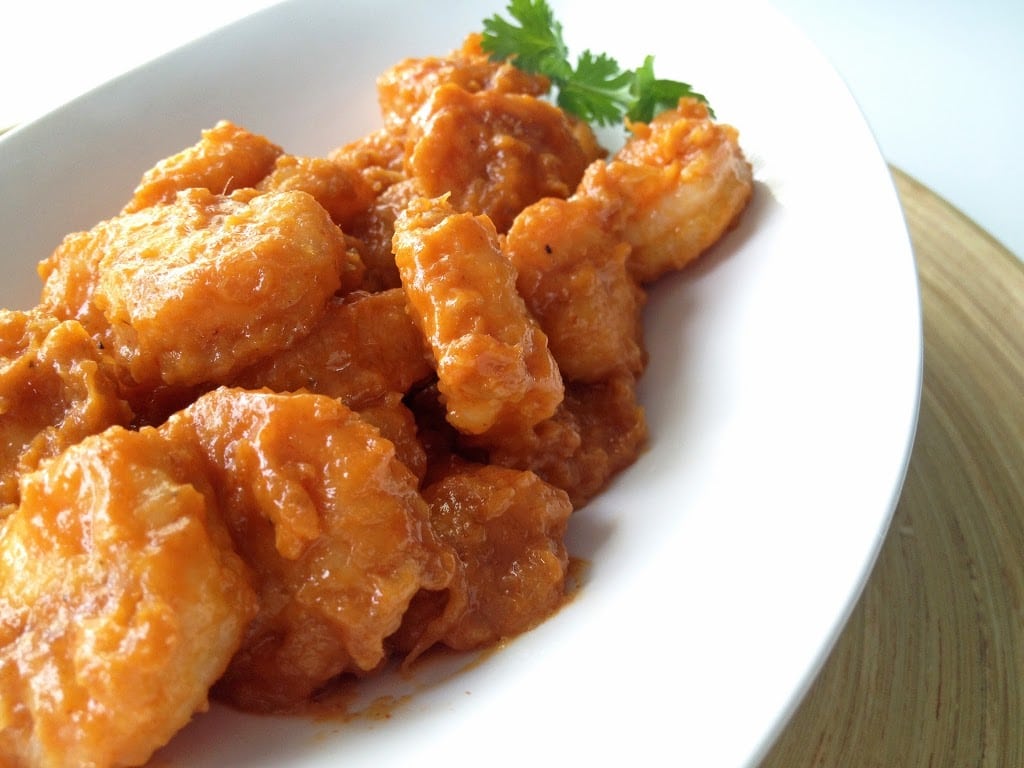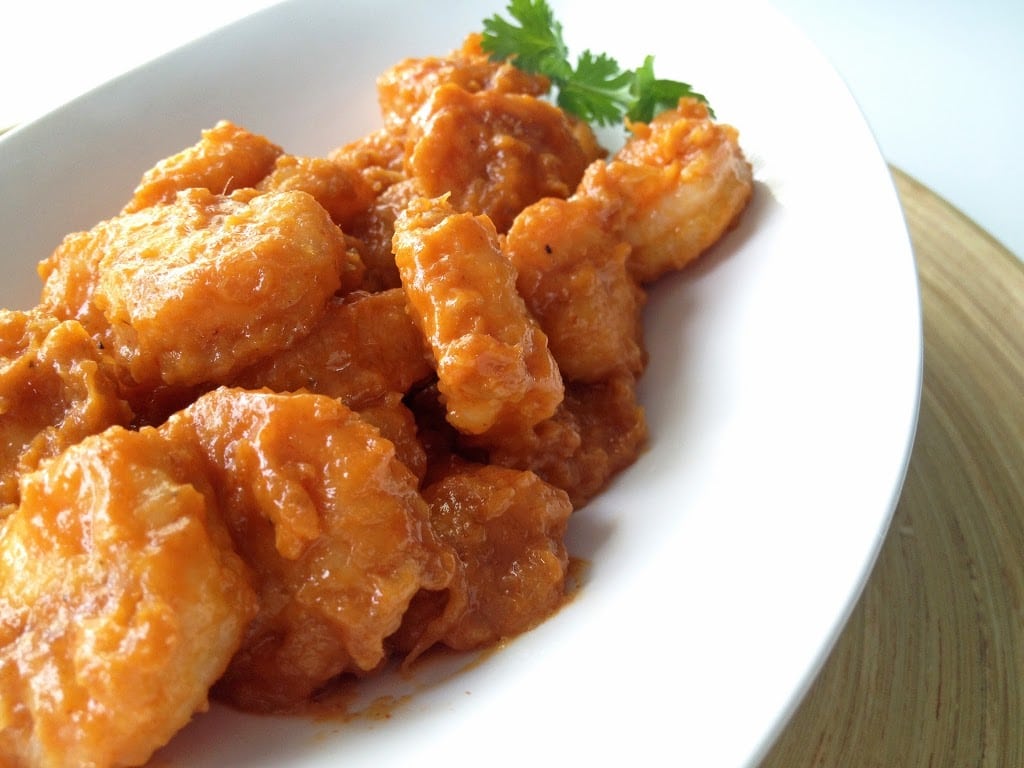 The recipe also calls for tail on, but again, either works and is a matter of preference since the tails are there for visual appeal and sometimes used as cute little handles. It also visually bulks up dishes so you look like you're getting more than you really are, more so with the shell and tail on. No one likes seeing puny little naked shrimps as much as big beefed up shrimps in all their glory, yet not everyone is a fan of the task of sitting down and peeling them to get to the good part.
In any case, for fans of spicy and sweet flavors, this recipe is a must try.
Print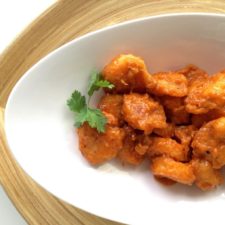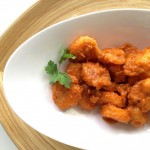 Spicy Mayonnaise Shrimp
---
1/2

lb. shrimp, peeled and deveined, head off

2 tablespoons

mayonnaise

1/2 teaspoon

ginger, minced

1 teaspoon

lemongrass, minced

2 tablespoons

chili paste / Sriracha sauce

1 teaspoon

thin soy sauce

2 tablespoons

water

1 teaspoon

sugar
Salt to taste
Marinade
1

egg, beaten

1 teaspoon

oyster sauce

1 teaspoon

sugar

1 tablespoon

cornstarch
Salt and pepper to taste
---
Instructions
Pat the shrimp dry and whisk together the marinade ingredients making sure to remove any lumps
Marinate the shrimp for 15 minutes
Over medium high heat, deep-fry the shrimp until golden brown. Drain on paper towels and set aside
In a separate pan over medium high heat, saute ginger and lemongrass until fragrant
Add chili paste, soy sauce, water, sugar and salt to taste and bring to a boil
Toss in shrimp and stir to coat
Remove from heat and add mayonnaise, stirring to mix
Dish and serve hot
♡ Affiliate disclosure: As an Amazon Associate, I earn commissions from qualifying purchases from Amazon.com. You can learn more about it here.