These spicy smoky green beans are a super simple side to balance out your proteins. Ready in 15 minutes.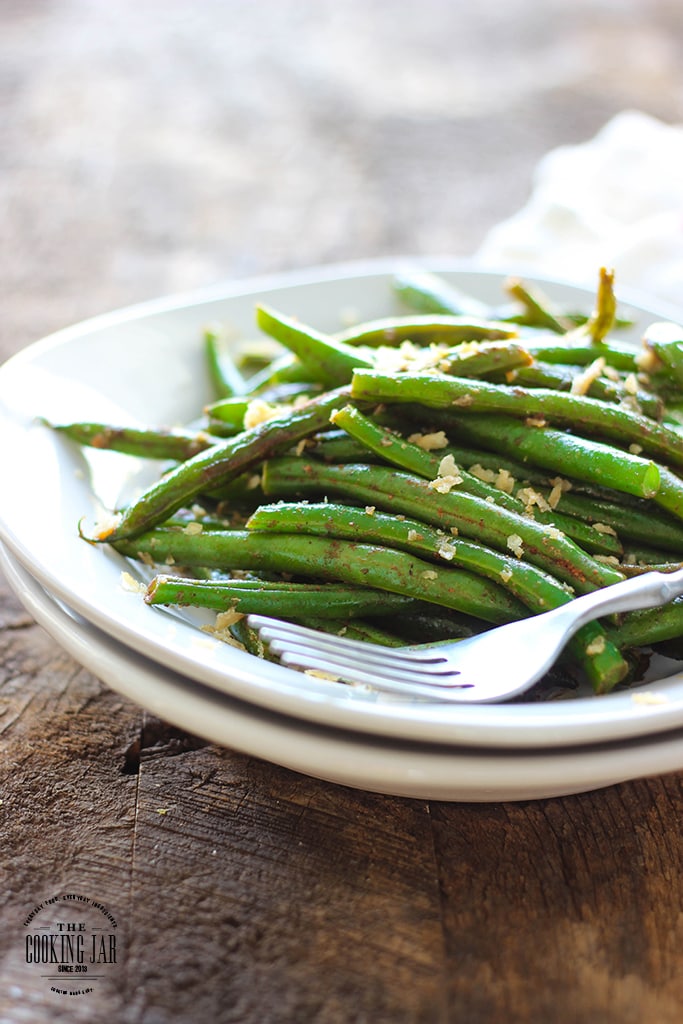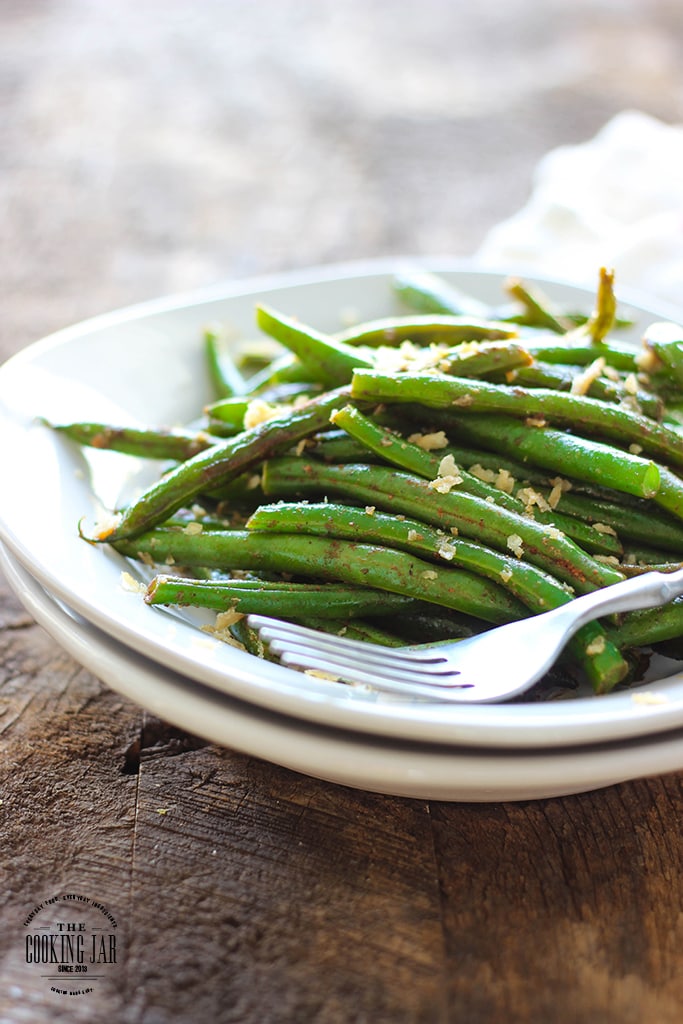 Today we're doing something super simple. I have a ton of protein recipes on the blog but very little veggie stuff. And while it's not as glamorous and isn't as oogle-worthy, it's part of getting a well-balanced meal. I was brought up to always, always, always balance my proteins with a side of veggies, so it's something I encourage whenever I can. So today we'll be doing some spicy and smoky green beans. It's pretty much ready in 15 minutes and something you can get going while your proteins are cooking.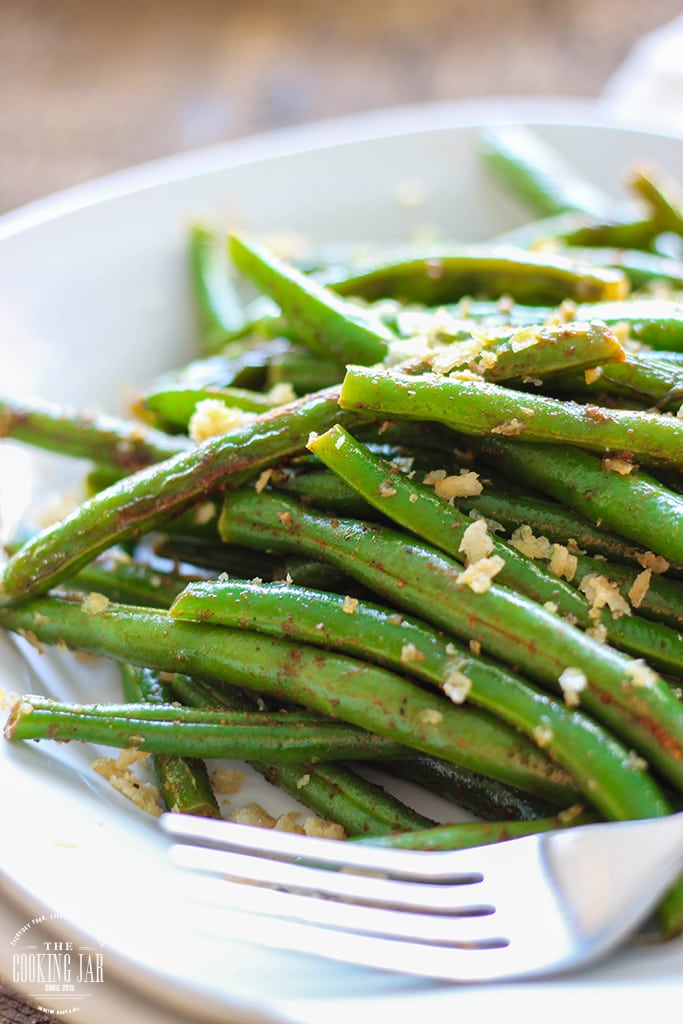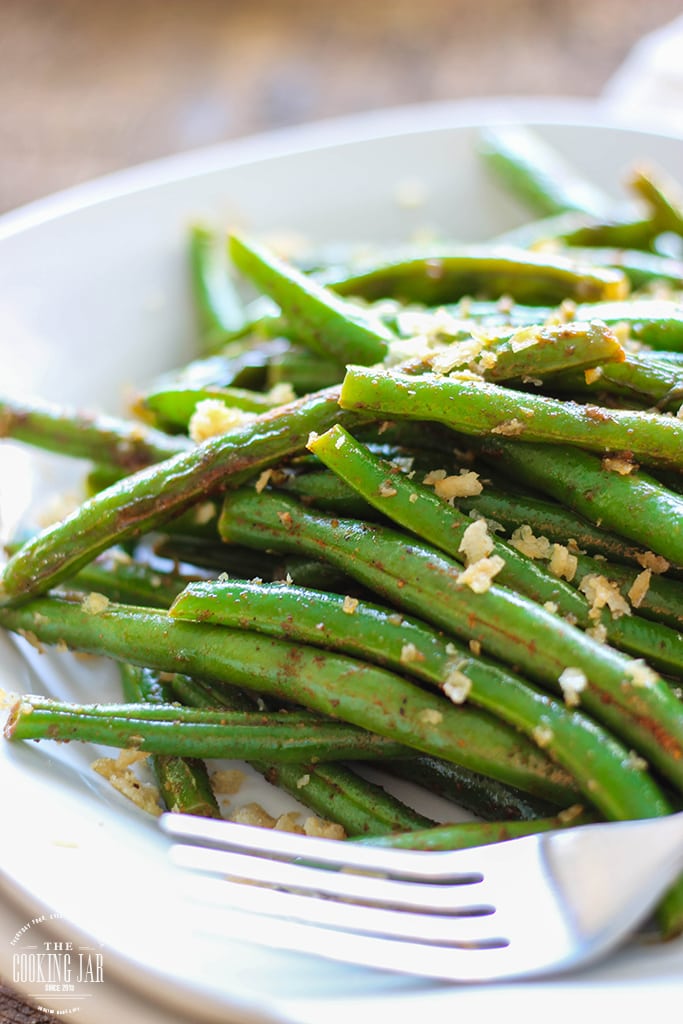 They're sauteed in garlic, flavored with smoked paprika, cayenne and Worcestershire sauce. Pair it with anything: seafood, beef or chicken. It's super versatile like that.
Let's start!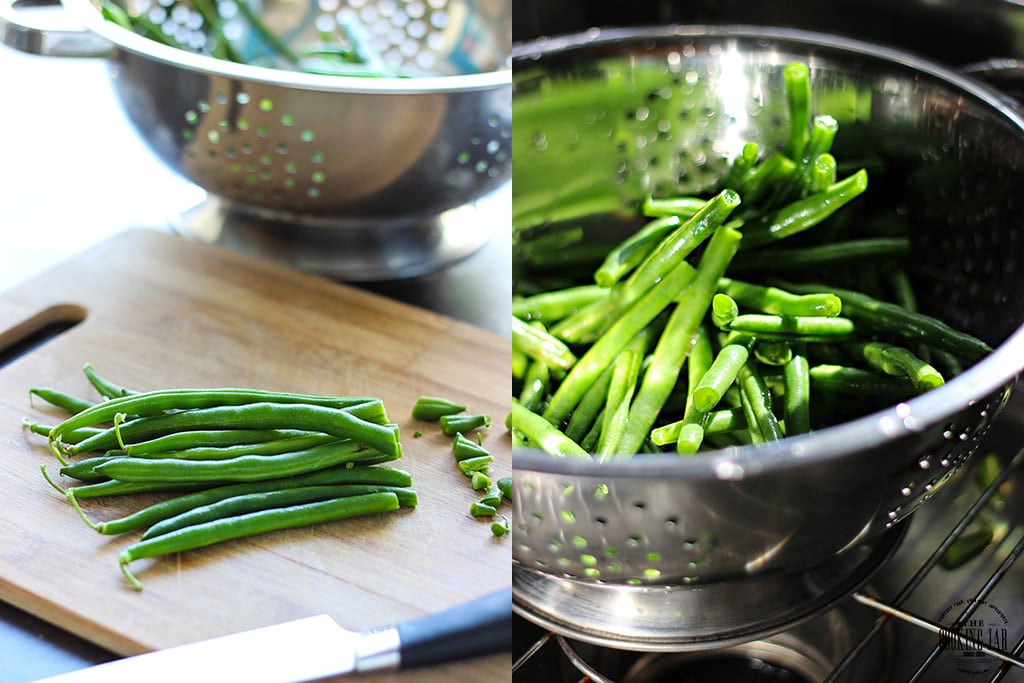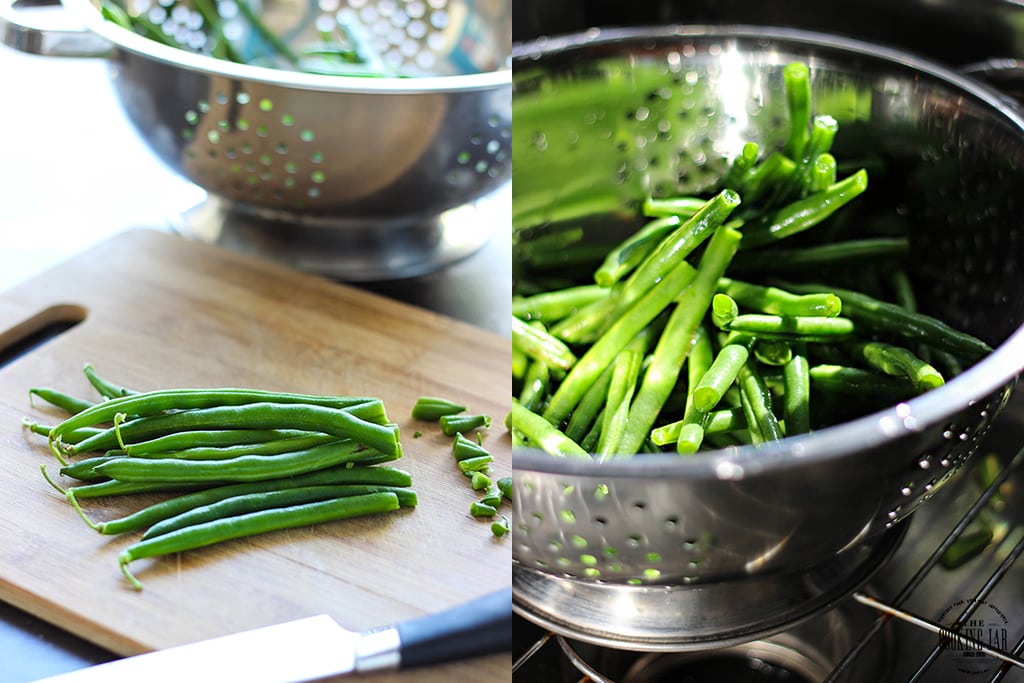 The recipe makes enough for four but can be scaled down for two people. Just halve the portions and seasonings and it will work out fine. I like to trim off both ends of the beans before cooking. It may seem like a daunting task for those not used to it but a trick I use is to stack up a portion of green beans, push them against the flat end of a knife so they're all lined up neatly and cut off the ends. Turn the other side and repeat. Super easy.
Make sure to rinse once it's prepped and you're ready to start cooking. I used a 10″ cast iron skillet for this but any skillet around this size will work well. Saute garlic in some oil and add the green beans. Toss in all the seasonings and let it sit while it cooks. Turn them every now and then to get the beans on top a chance to cook on the bottom of the pan. I found it easy to do this with a pair of tongs.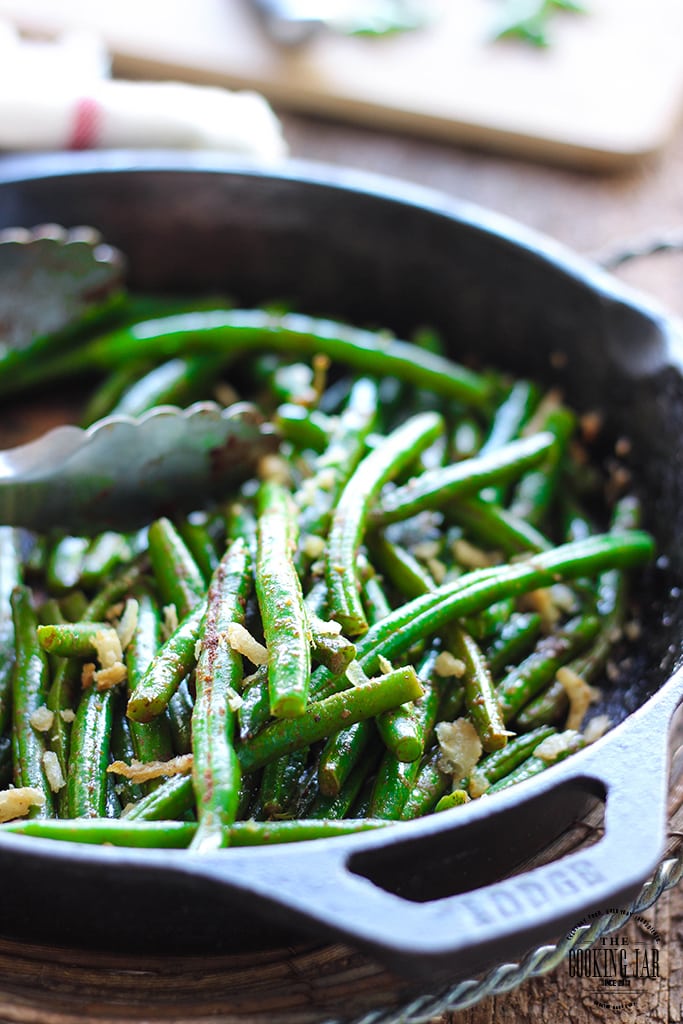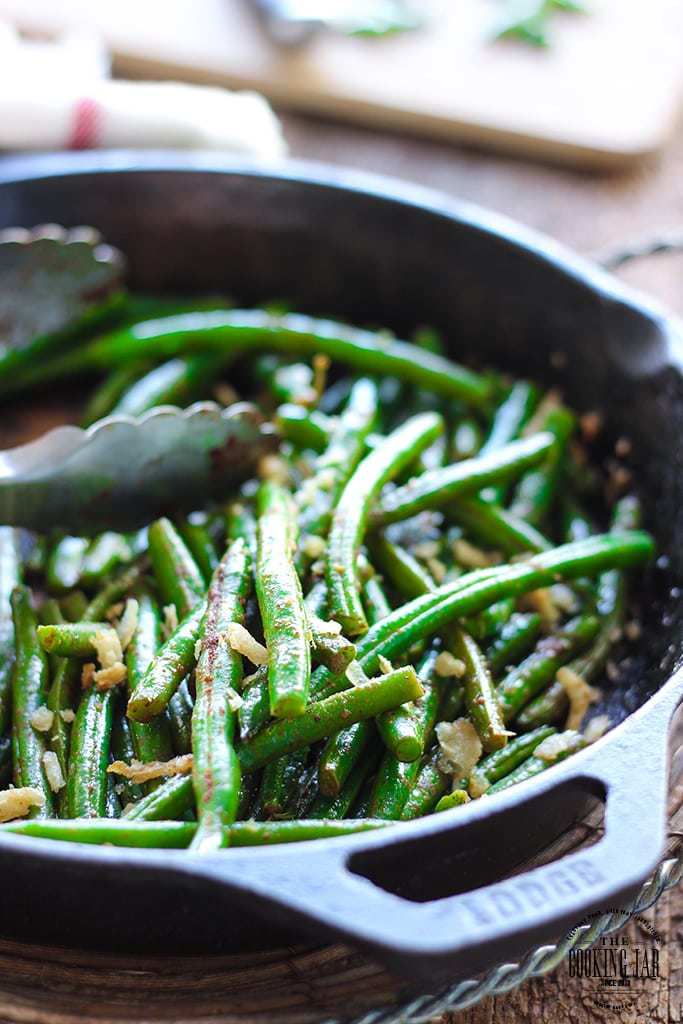 Now I cooked them for about 5-8 minutes because I like my beans slightly crunchy. If you like them soft, cook them longer. Covering the pan will help speed up the process. You can cook them longer if you want them slightly charred too, just remember to let it sit to give it enough time to char before turning them in the pan.
On a scale of one to ten, I would say this has a spice level of about five. It's not the smoked paprika that makes it spicy but the cayenne. So adjust that to your liking.
And that's pretty much it. Happy cooking!
Print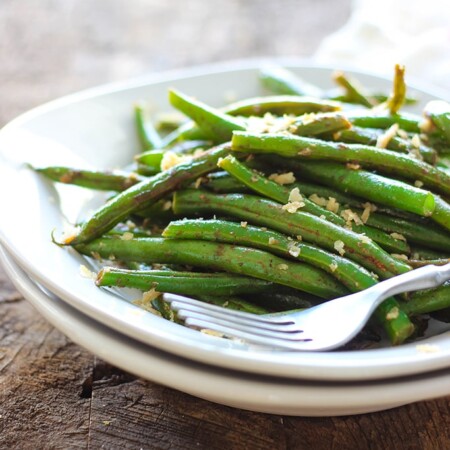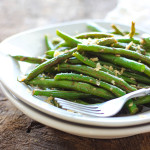 Spicy and Smoky Green Beans
---
Author:
Total Time: 15 mins
Yield: 4 1x
Description
 These spicy and smoky green beans are a super simple side to balance out your proteins. Ready in 15 minutes.
---
1 lb. green beans, ends removed
1 teaspoon garlic, minced
A dash of cayenne
1 teaspoon smoked paprika
1 teaspoon Worcestershire sauce
Salt and pepper to taste
---
Instructions
Over medium-high heat, saute garlic in some oil until fragrant, about 1 minute.
Add green beans, cayenne, smoked paprika, Worcestershire sauce and salt and pepper to taste to the skillet and stir to combine evenly.
Saute the green beans for 5-8 minutes, turning them every now and then to cook them evenly.
Dish and serve hot.
Prep Time: 5 mins
Cook Time: 10 mins