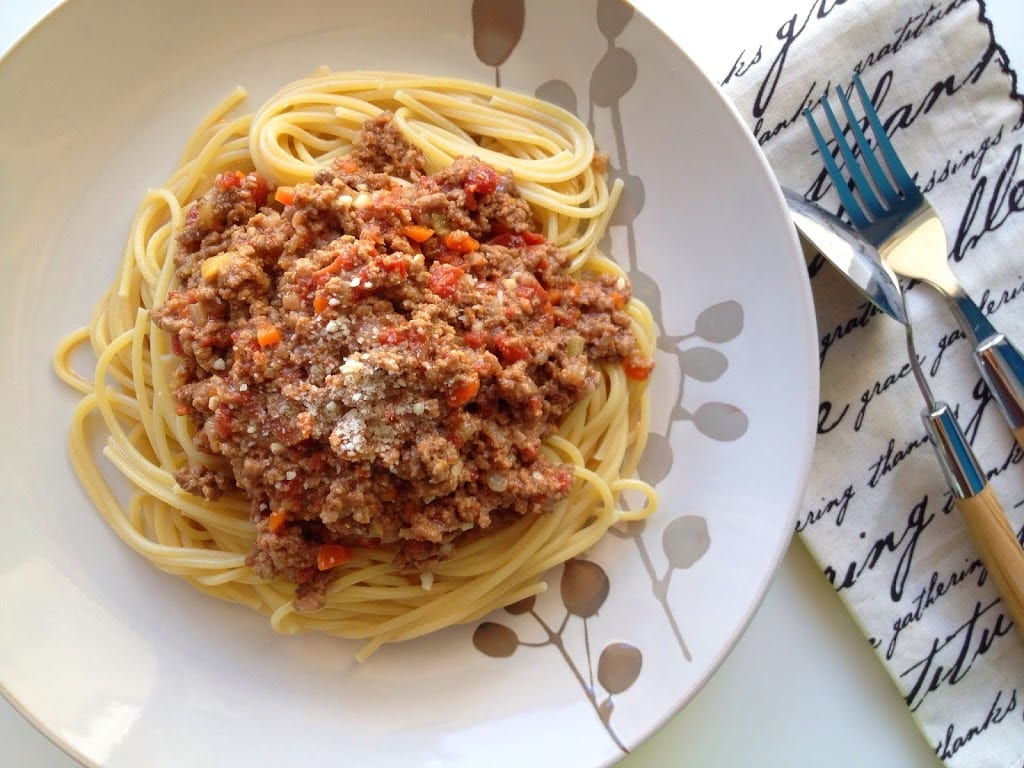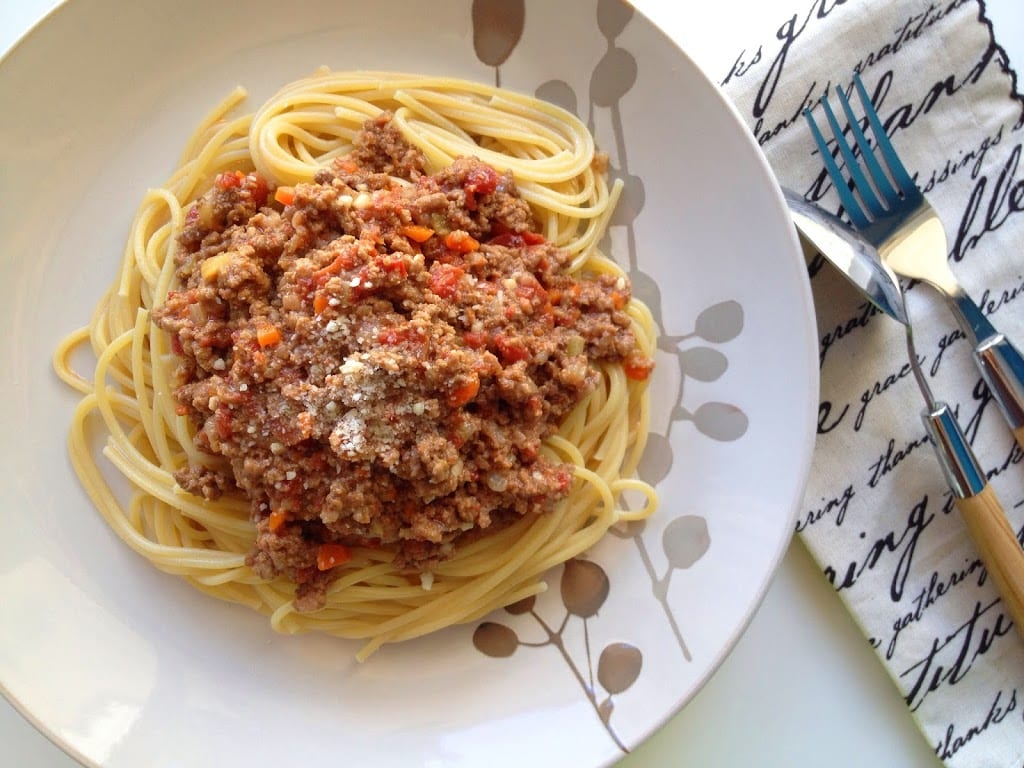 Spaghetti Bolognese is a wonderful meaty pasta and my all time favorite. Bolognese sauce also known as Ragu Alla Bolognese in Italian comes from the city Bologna in Northern Italy. While the authentic way to serve the sauce is with tagliatelle, a broad, flat pasta similar to fettuccine, I grew up with and got used to eating it with spaghetti so I'll be preparing it this way. Feel free however to go authentic or use the sauce as a base for lasagna.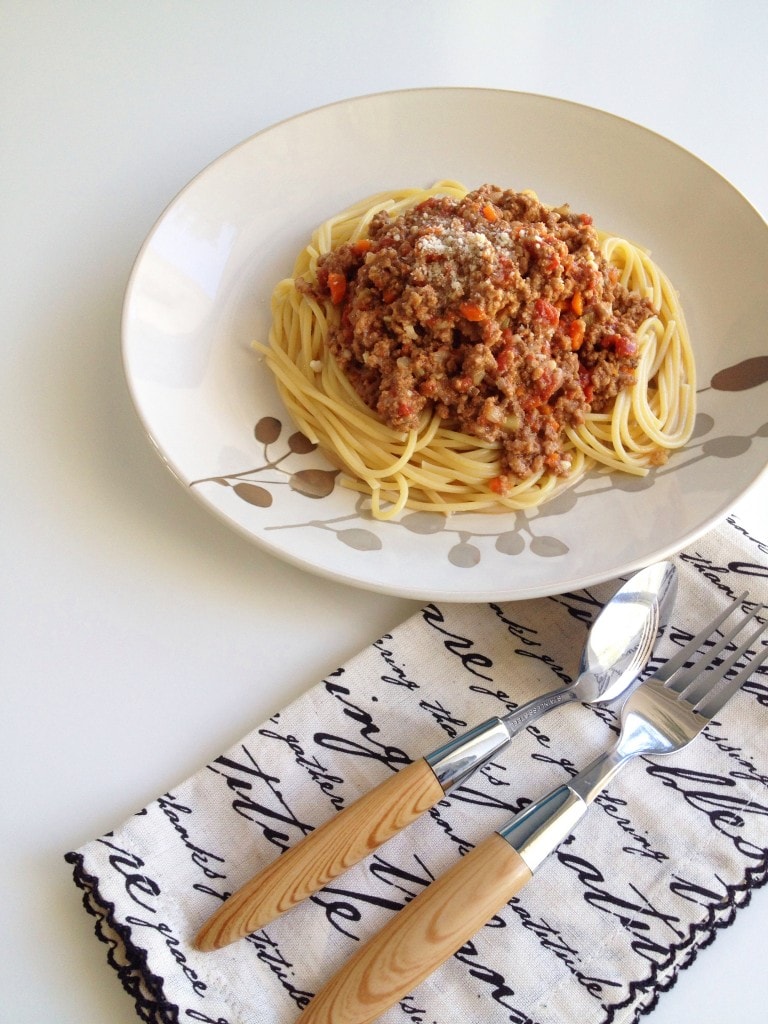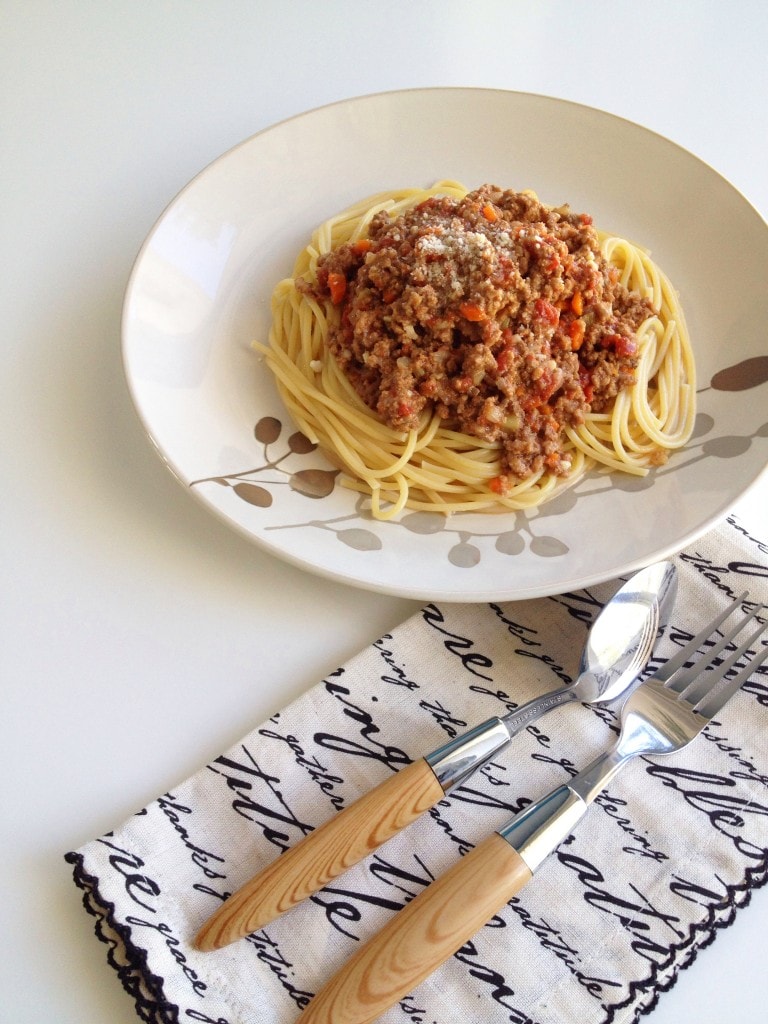 The classic ingredients in a bolognese sauce is known in Italian as soffritto, a combination of diced onion, celery and carrots. After trying this recipe, I've come to appreciate the simplicity behind this holy trinity and I'm frankly amazed how such simple ingredients can produce a rich and complex flavor.
While most pasta sauces generally emphasize on the sauce with a few ingredients on the side, bolognese is first and foremost a meat sauce so meat lovers take note. With it being such a tightly packed sauce, it's important to remember NOT to rinse your pasta after cooking so the sauce has a chance to cling to the pasta.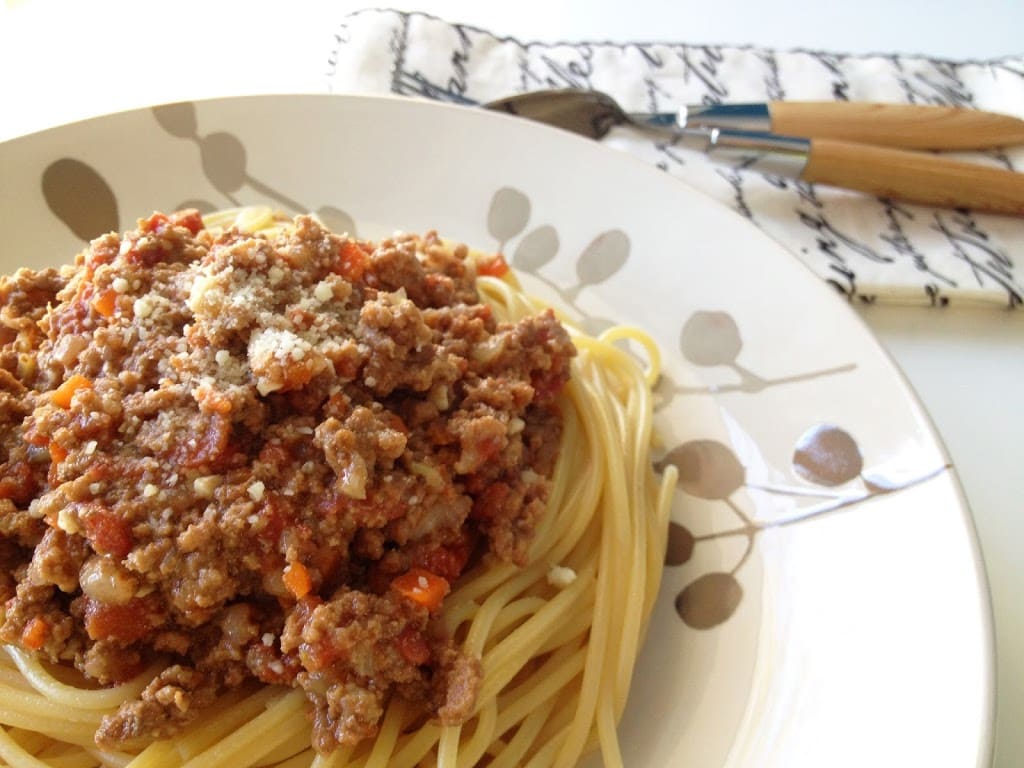 My recipe today includes soffritto with some garlic, ground beef, tomatoes, milk and beef stock. A combination cooking method of sauteing, sweating and braising is used to make the sauce so allot 4 hours cooking time to allow the flavors to marry well. I advise to make this in huge batches as with any other pasta sauce, it tastes even better the next day and you want to take full advantage of this. You can freeze the rest of the sauce for future use or heat it up the next day for more bolognese indulgence if you don't mind eating the same thing day after day. As for the pasta, I usually use 1/2 lb. for two people so adjust the amount according to how many people will be at the table.
Print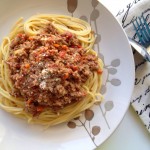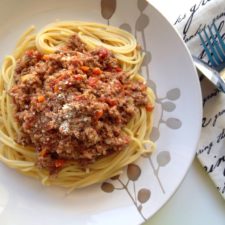 Spaghetti Bolognese
---
Scale
Ingredients
Spaghetti or pasta of your choice

2

lb. ground beef

1

large yellow onion, finely diced

2 teaspoons

garlic, minced

4

small carrots, finely diced

2

stalks celery, finely diced

1

can (28 oz.) whole tomatoes, diced with liquid reserved

1 cup

beef stock

2 cups

milk

2 tablespoons

olive oil

2 tablespoons

butter
Salt and pepper to taste
---
Instructions
Over medium high heat, brown the beef until cooked through. Drain any excess oil, remove and set aside
In the same pan, combine butter and olive oil and saute onions and garlic until fragrant
Add in carrots, celery and salt to taste and sweat the vegetables for 3-5 minutes
Add browned beef and mix well
Add tomatoes with their liquid, beef stock, milk and season with pepper
Reduce heat to medium and simmer for 2 hours or until most of the liquid has evaporated and the sauce has thickened
Reduce heat to low and simmer for another 2 hours to allow the flavors to marry
Do a taste check and season with salt if needed
Cook enough spaghetti al dente for the amount of servings required. Freeze the rest of the unused sauce
Dish the spaghetti and top with bolognese sauce and Parmesan cheese
Serve hot
---