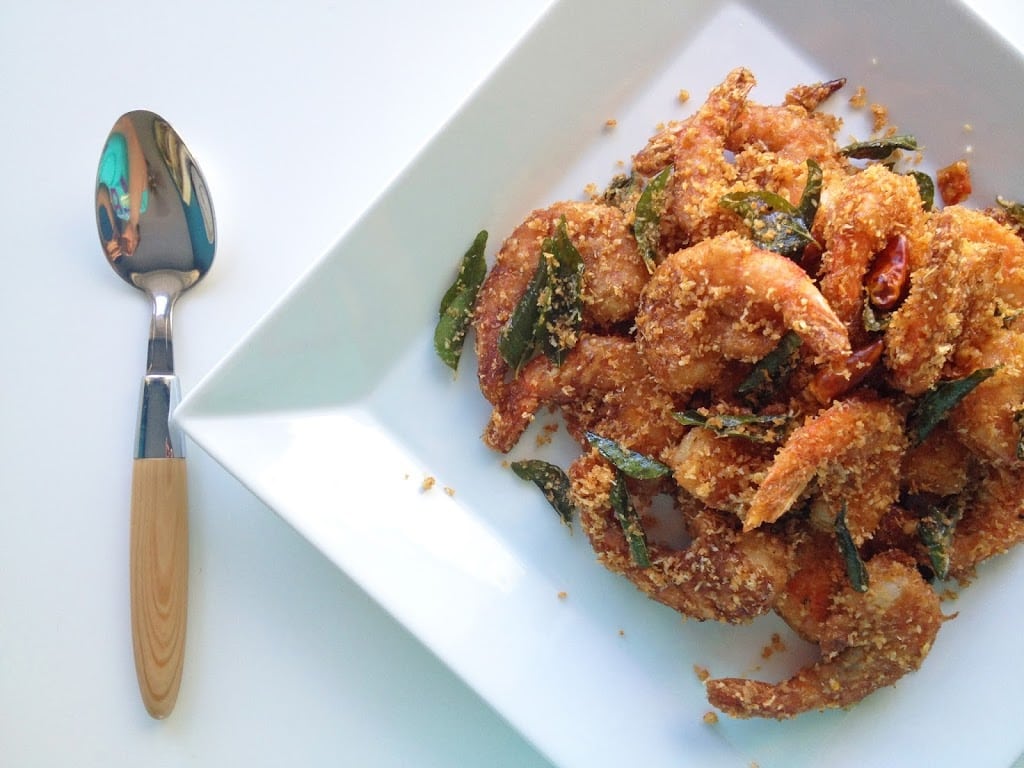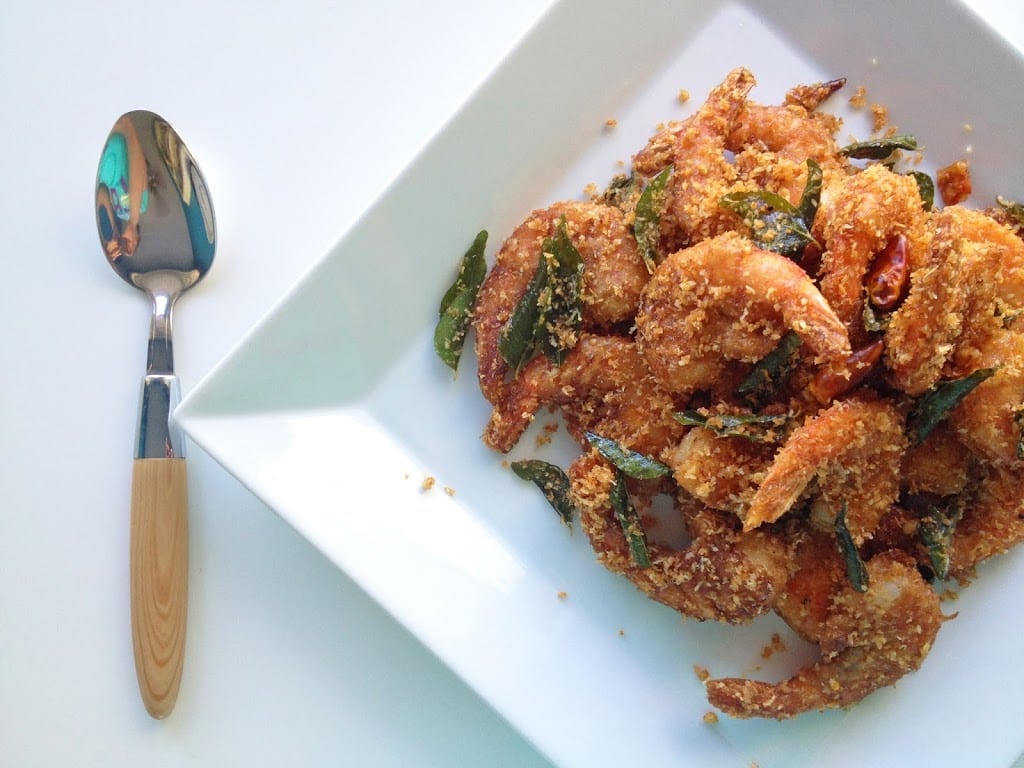 This is something you can absolutely die for. The combination of melted butter mixed with fresh curry leaves, spicy bird's eye chili and toasted coconut shavings is enough to make your mouth water. Butter tofu, which I posted recently takes its flavor cue from this dish, a much loved favorite.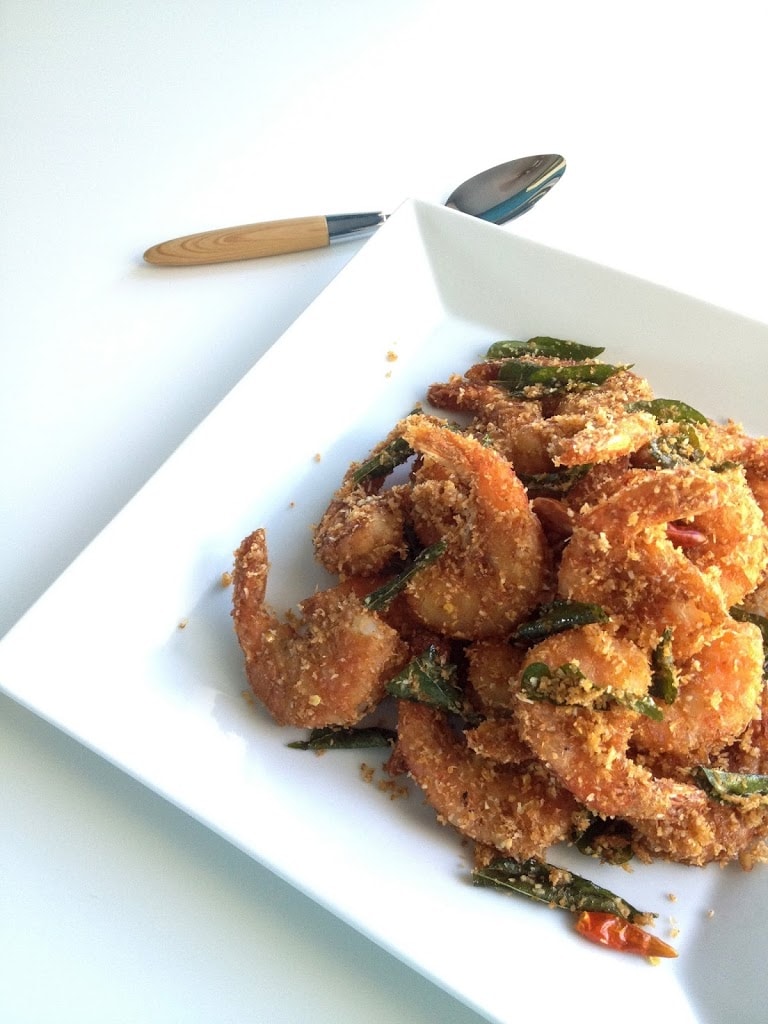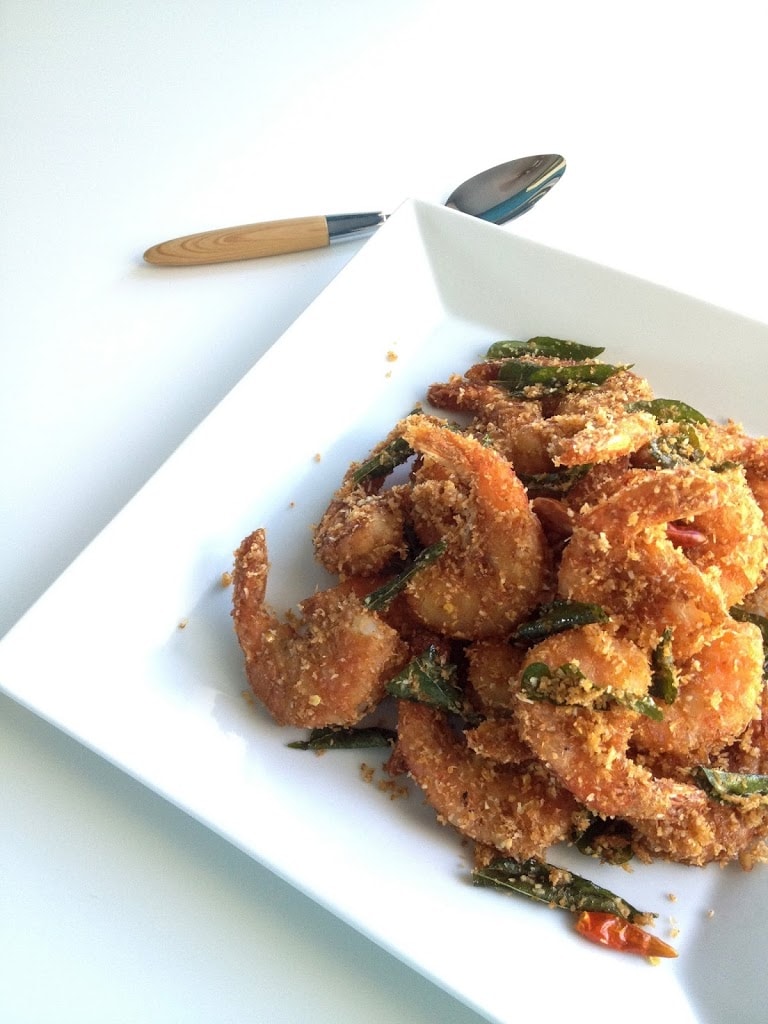 While it's colloquially known as butter prawns, I think a more descriptive name would be spicy coconut prawns as yes, there is butter, but the coconut shavings play such an important part in adding texture that it really should be mentioned. Let's not forget the spicy aroma and flavor from bird's eye chili and curry leaves which add significant flavor, more so than just plain butter.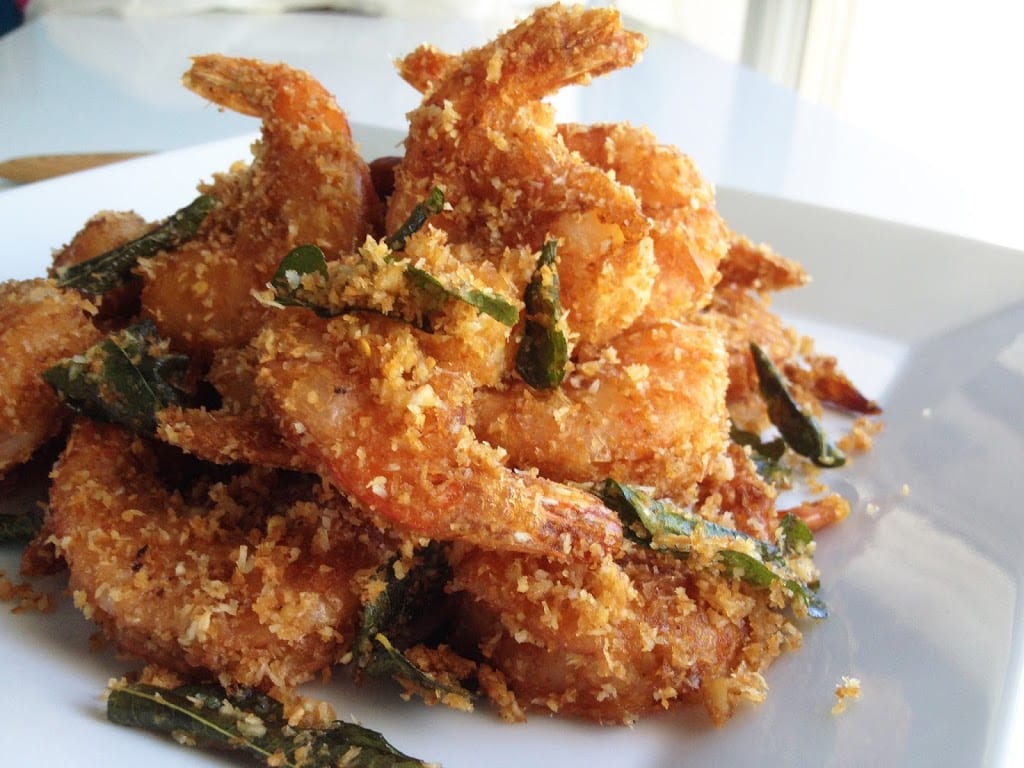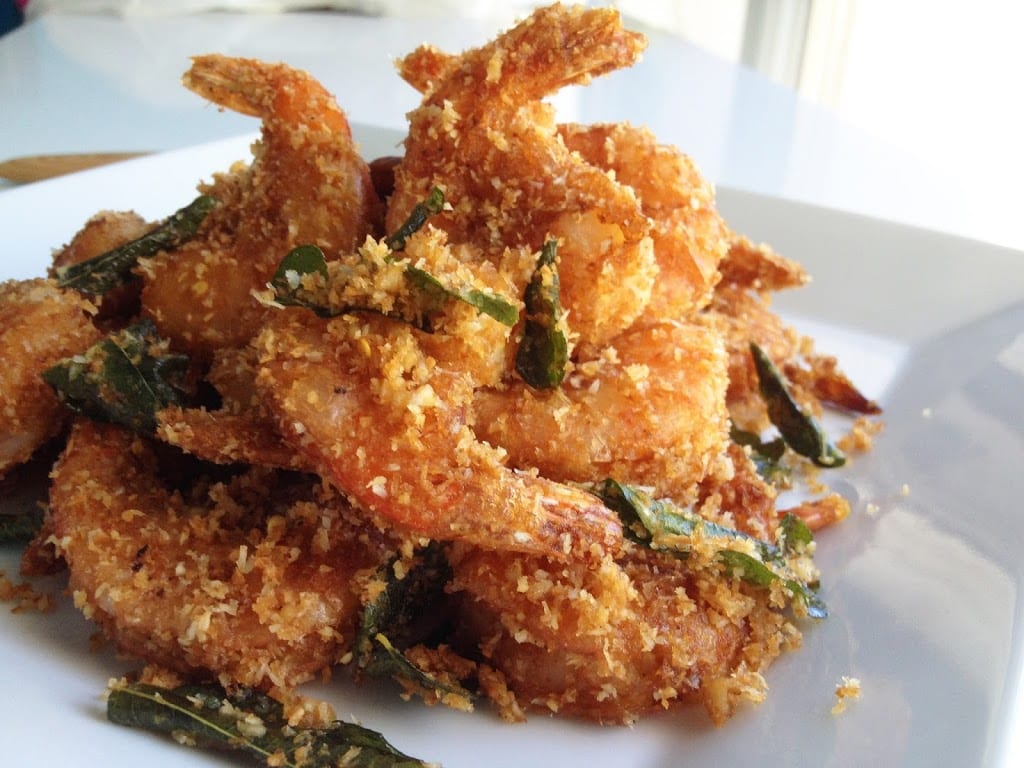 There are two ways to go about making these, the first I'll be showing today is with coconut shavings and the other way is to use egg yolks for egg floss. Both ways are equally delicious and merit their own spots on the blog. I have used the velveting technique on the prawns to moisten them as well as add extra crispiness during the flash frying stage. Be sure to keep an eye on the prawns while flash frying; they cook really quick and over-cooking them can result in tough, rubbery meal.
Enjoy!
Print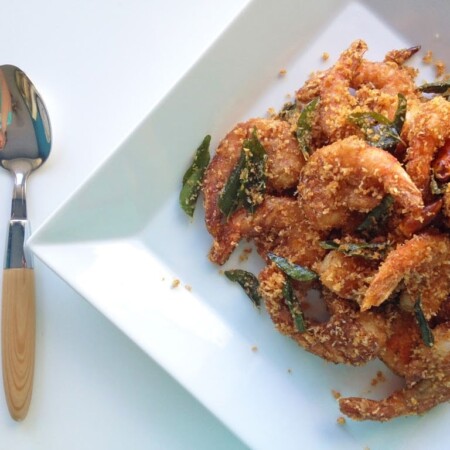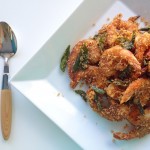 Spicy Coconut Prawns (Butter Prawns)
---
1 lb. large prawns, with shell and tail on
1/4 cup grated coconut
2 teaspoons garlic, minced
2 tablespoons butter
6 bird's eye chilies, crushed
3 sprigs curry leaves
1 teaspoon thin soy sauce
1 teaspoon sugar
Salt to taste
Marinade:
1 egg white, beaten
1 tablespoon cornstarch
---
Instructions
Mix the prawns thoroughly in the marinade ingredients and marinate for 30 minutes
Toast the coconut shavings until golden brown, stirring constantly to avoid burning. Remove and set aside
Over medium high heat, pan-fry the prawns on both sides until crispy. Beware of splatter! Drain on paper towels and set aside
In a separate pan over medium high heat, melt the butter and toss in garlic, chili, curry leaves and stir-fry until fragrant
Add in prawns, sugar, soy sauce, salt to taste and toss to combine
Remove from heat and mix in toasted coconut shavings
Dish and serve hot