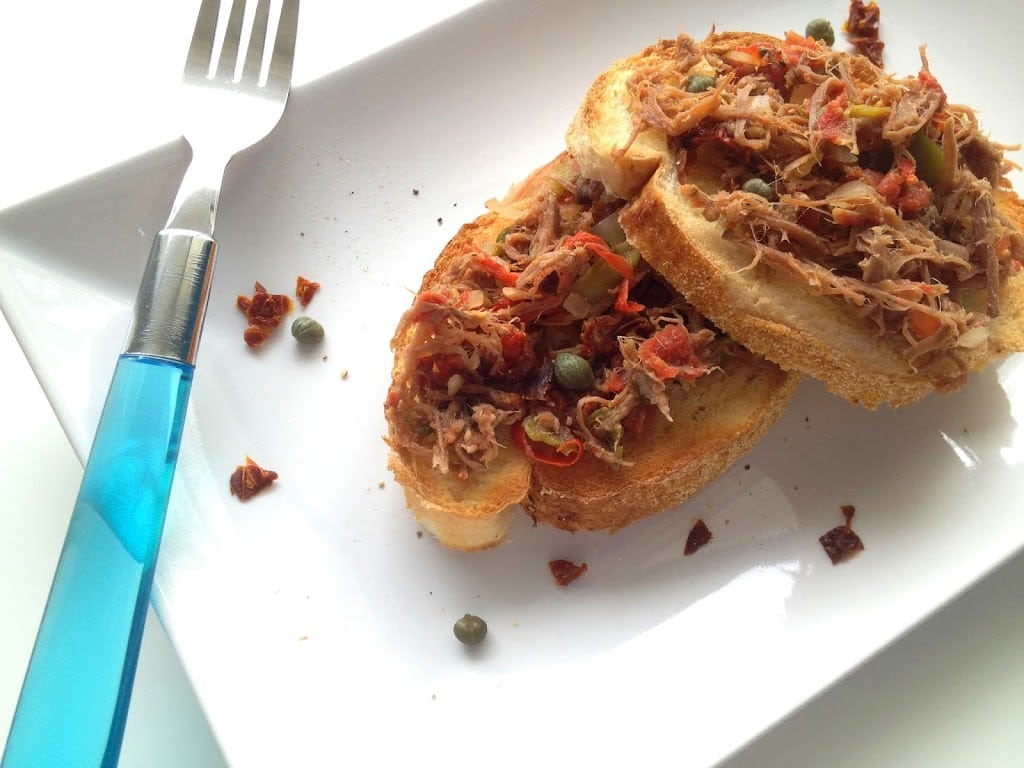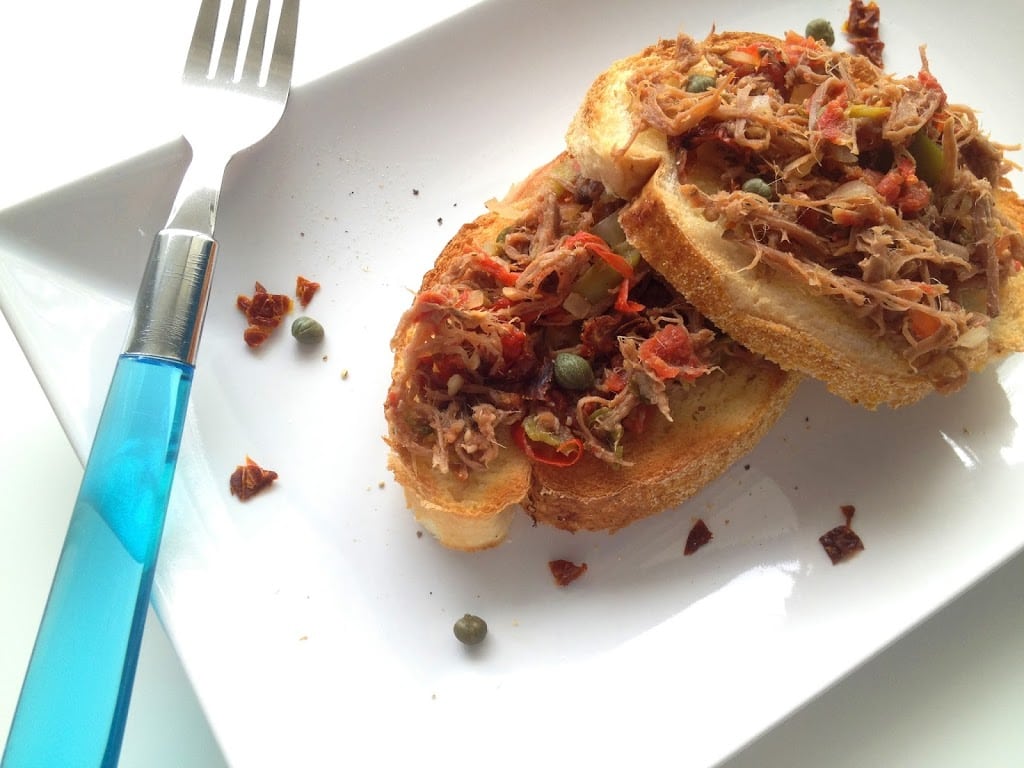 Leftovers. There's always the issue of what to do with leftover meals or leftover stuff in your fridge. If you have a household of two and there's only enough leftovers for one, what do you do?
After having Ropa Vieja burritos for 3 days as per Mr. Cooking Jar's birthday meal request (3 days straight? C'mon!) I had about two cups left of it and 3/4 of a baguette well on its way to getting stale. Commence idea mode. I figured I would make meaty bruschetta-like appetizers and top them with complimentary ingredients. Now to brainstorm the name. Could I call it a bruschetta or would I be offending the Italian Gods? A quick google told me a crostini would be a better name. Crostini it is!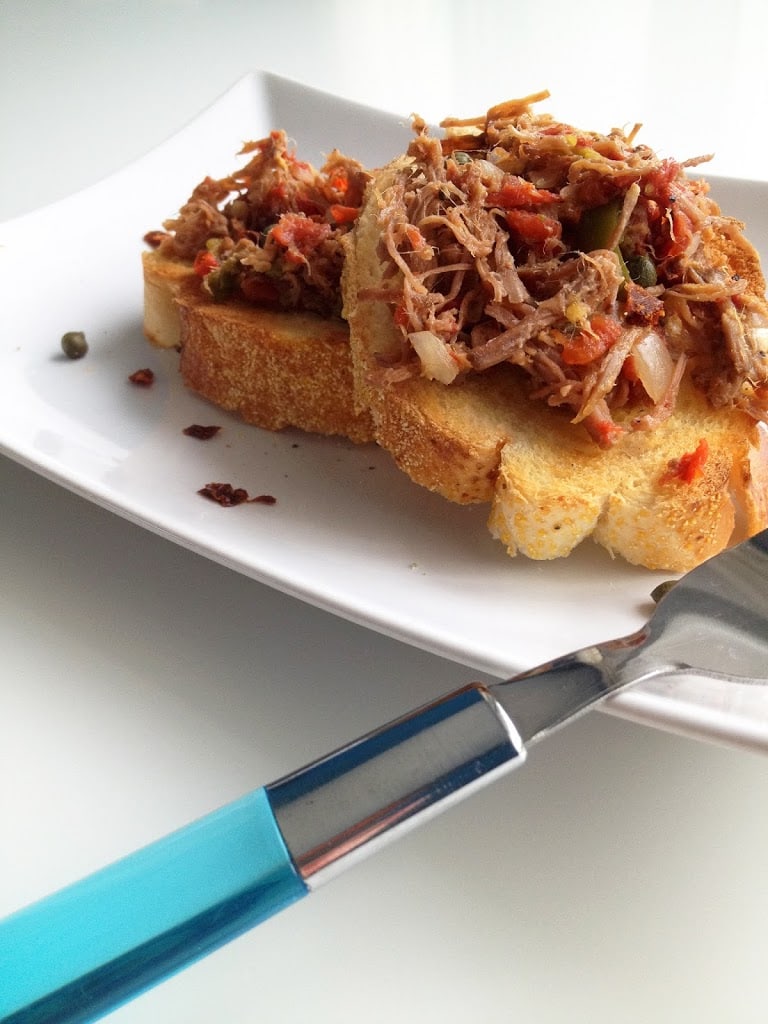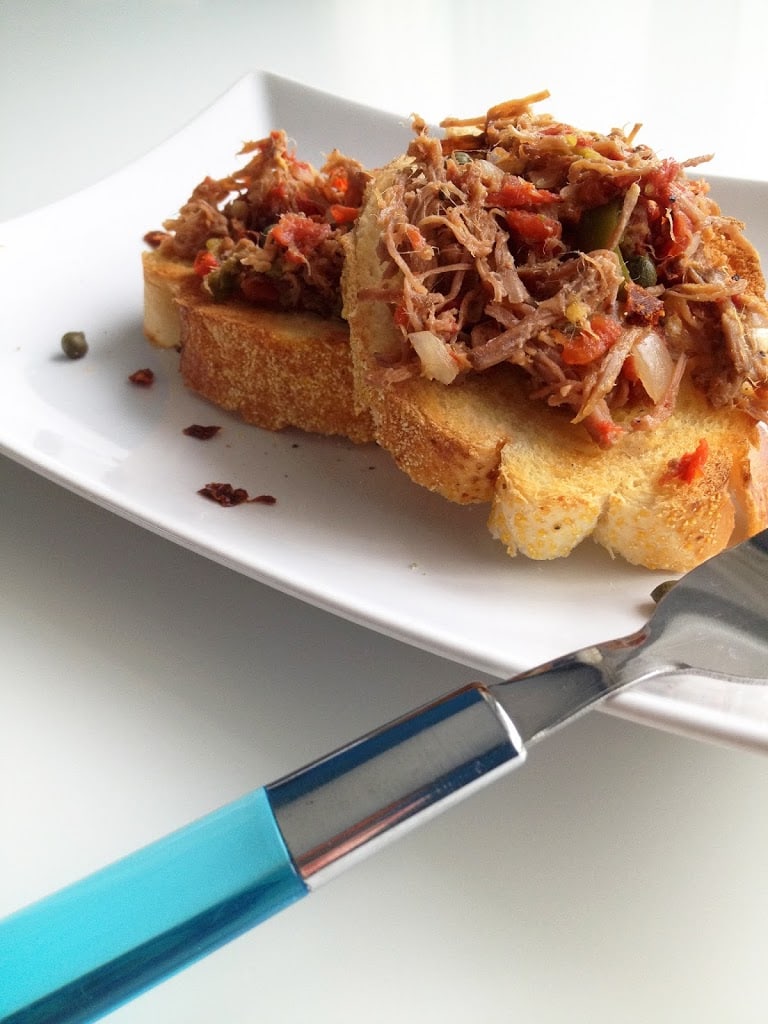 So here we have shredded flank crostini as a hearty appetizer or snack. Since I had leftover Ropa Vieja, I used that, but you can use any shredded flank steak cooked in whatever style. Since mine already had bell peppers, feel free to add them or omit them altogether, although I must say this stuff was yummy! So if you find yourself making Ropa Vieja, buy a baguette along the way and try this out.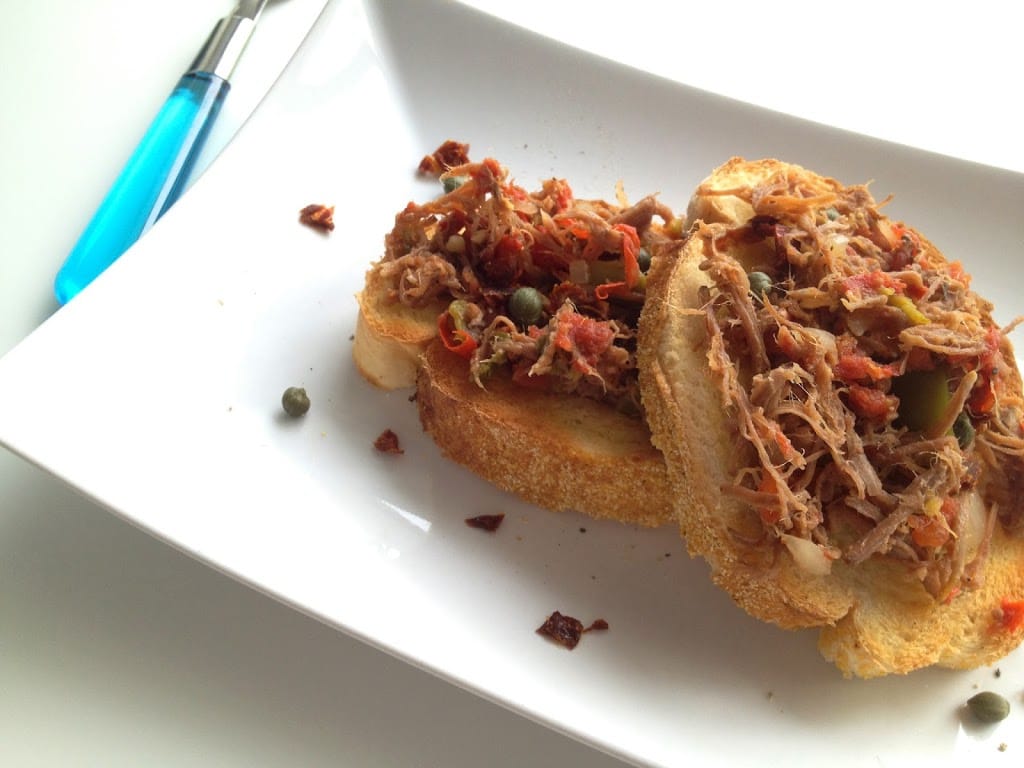 Go with any kind of bread you like, a baguette or ciabatta. I just happened to have a baguette around after getting bored of eating it with olive oil and indulging in a fantasy of being in Roman times; this latest fantasy was born from recently watching Borgia: Faith and Fear. My bread doesn't look as good as it could be so I was a little anxious about that.
This recipe makes about 12 crostini (googled the plural of it). There's supposed to be some chopped cilantro in there as well but my plant went up and died on me so just imagine it is there.
Print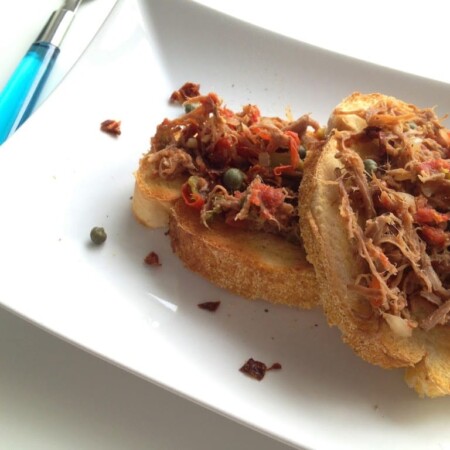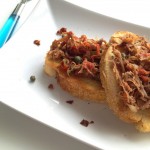 Shredded Flank Crostini
---
1/2 baguette or ciabatta, sliced
2 cups shredded flank steak
1 tablespoon capers
1 tablespoon sun-dried tomatoes, chopped
1 tablespoon cilantro, chopped
Butter
Pepper
---
Instructions
Spread the slices with butter and toast butter side up for 7 minutes at 450 degrees F
Spoon approximately 1 tablespoon of shredded flank steak onto each slice and top with some capers, sun-dried tomatoes and cilantro
Sprinkle with black pepper
Dish and serve