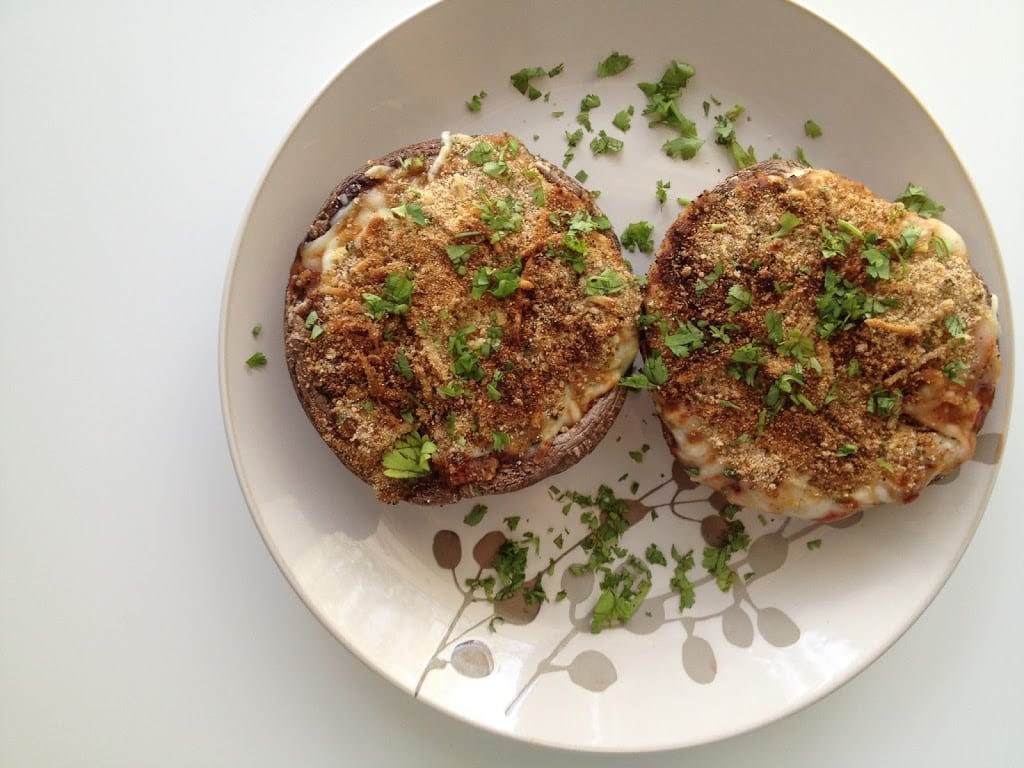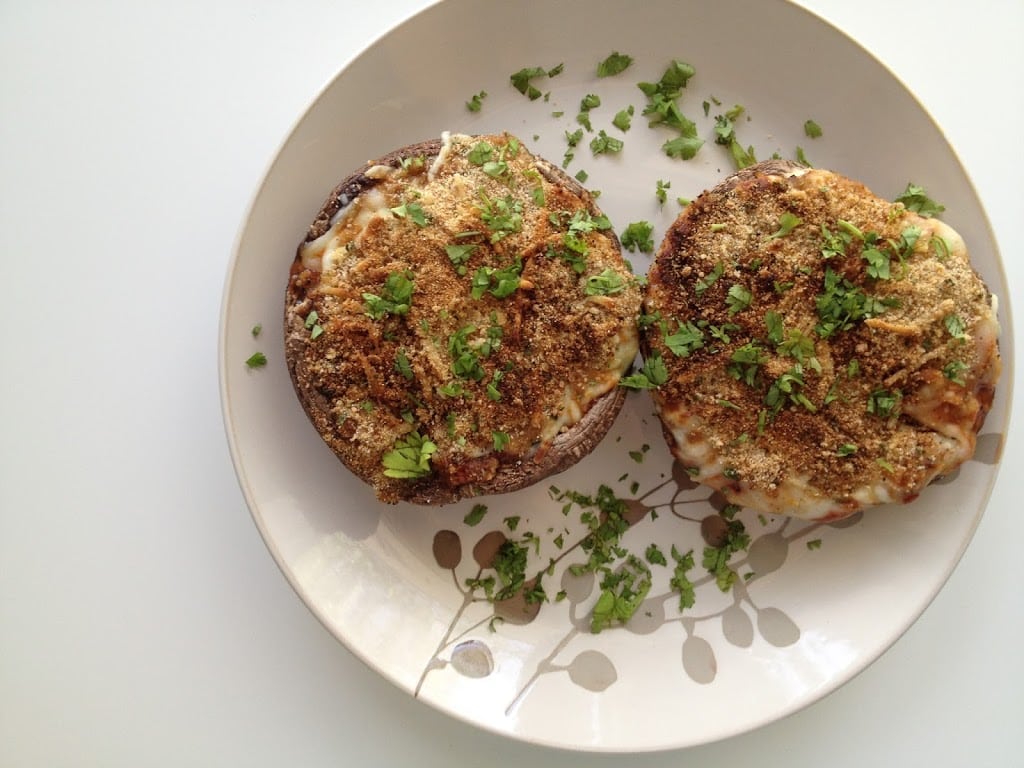 For all those cheese and mushroom lovers out there, here's a simple recipe that fuses both loves and makes a sort of Portobello mushroom pizza full of cheesy stringy goodness and topped with Italian breadcrumbs au gratin style. This makes a good side dish but can also serve as a meaty main dish as well.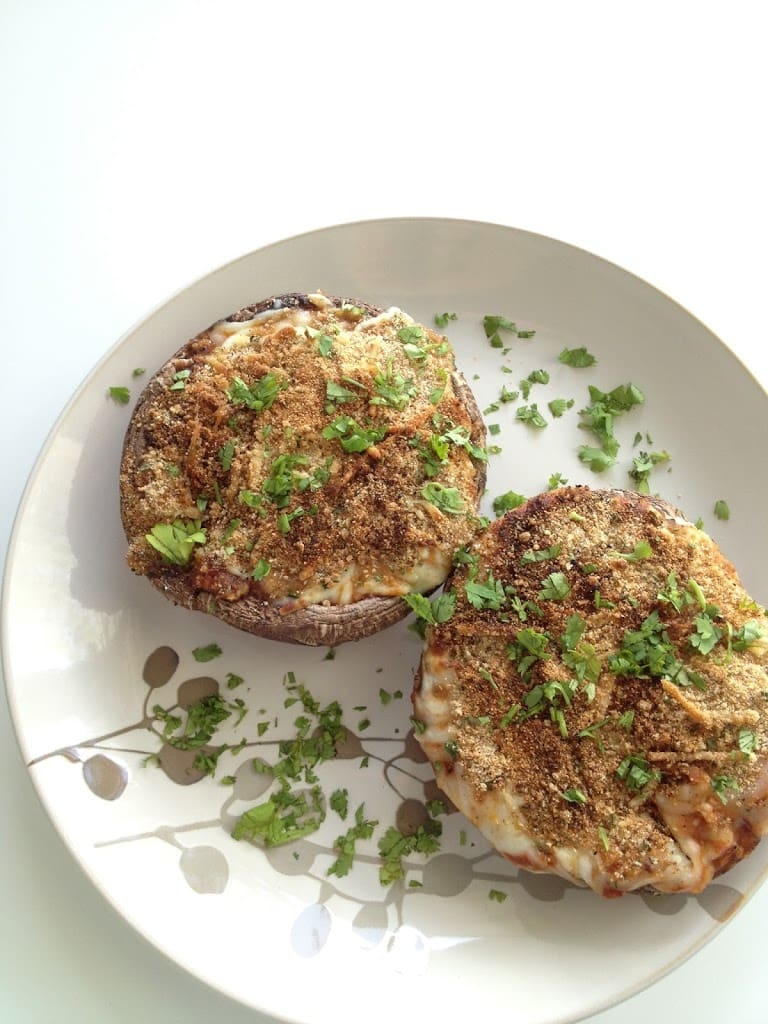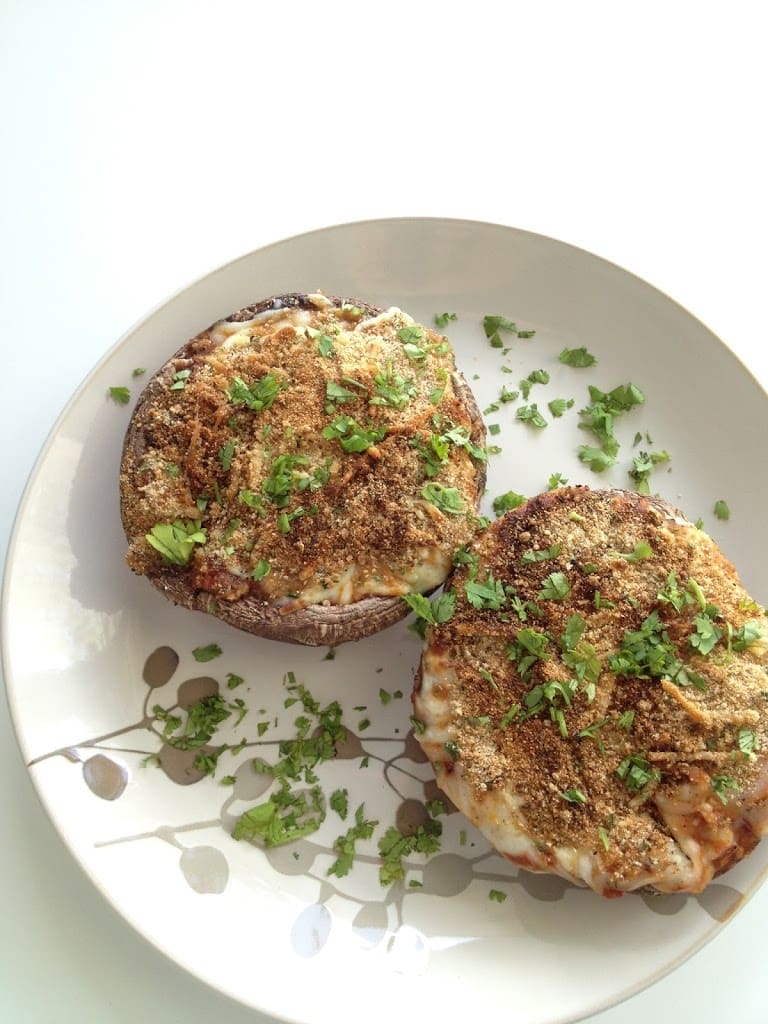 This was sort of an experimental dish for me. I've cooked Cauliflower Au Gratin before and wanted to incorporate the cooking technique to a stuffed Portobello mushroom. It turned out pretty good! For those unfamiliar with the culinary term, au gratin simply means a dish baked with a topping of seasoned breadcrumbs and cheese and  originates from French cuisine. There are so many possibilities where you can add a golden crust to and change it up a little from its traditional form. One of these days, I'll try a Mac and Cheese Au Gratin!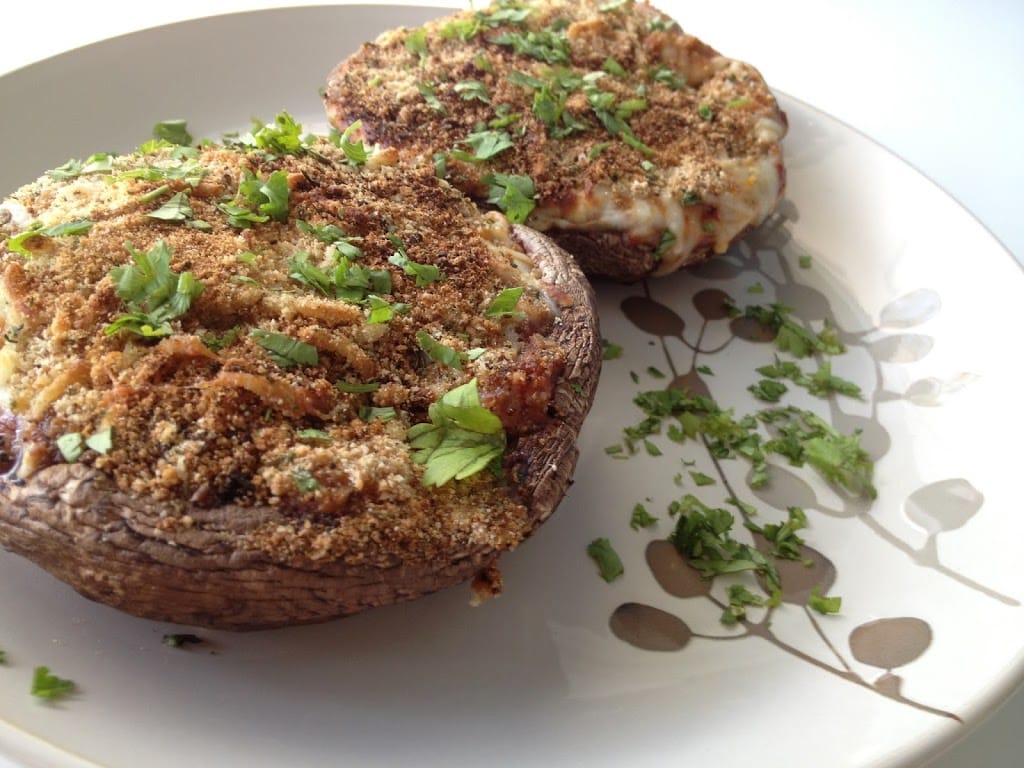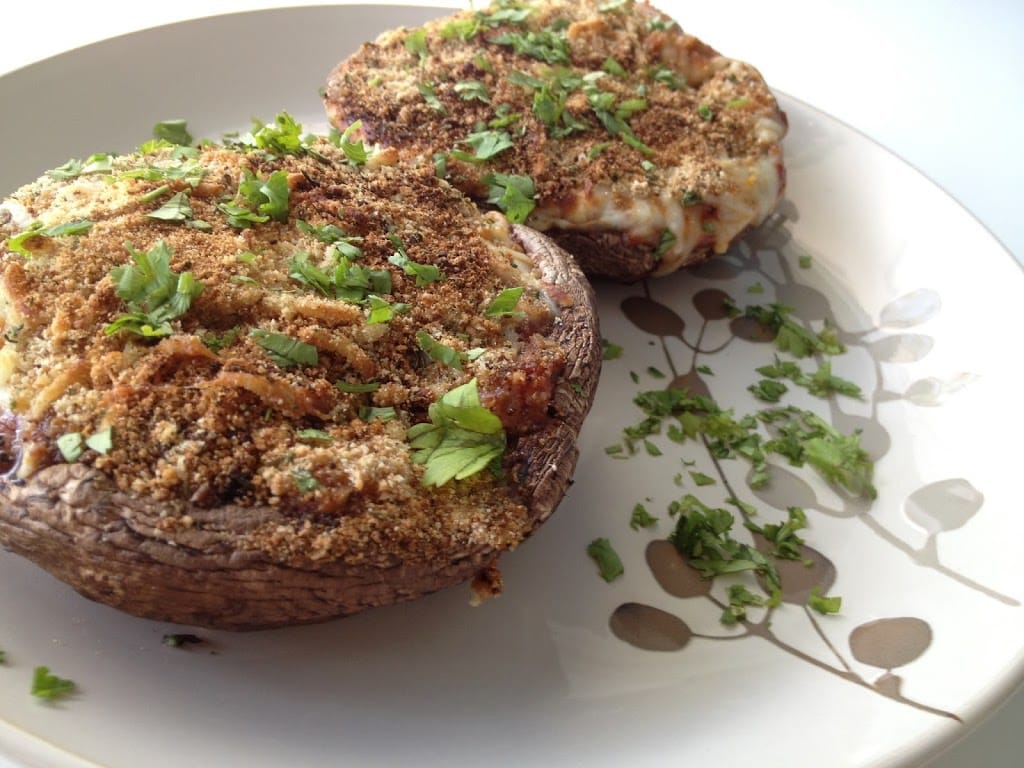 I was fortunate enough to find the biggest Portobello mushrooms in the world and so I only needed two for the hubs and I. If you can't find a monster size mushroom, feel free to go for 4 medium sized ones. As long as it is big enough to stuff things into, you're good. As usual, enjoy!
Print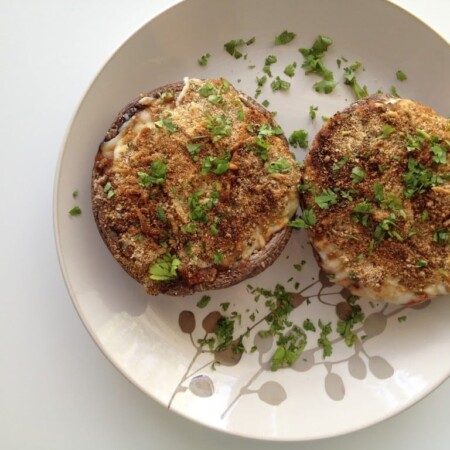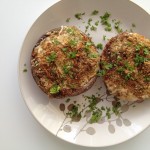 Portobello Parmesan Au Gratin
---
2 large Portobello mushrooms, stems removed
4 tablespoons marinara sauce
1/4 teaspoon red pepper flakes
1 cup mozzarella cheese, shredded
1/4 cup Parmesan cheese, grated
1/4 cup Italian breadcrumbs
1 tablespoons fresh parsley, chopped
Salt and pepper to taste
---
Instructions
Wipe down the mushroom caps with a damp paper towel to remove any dirt
Gently scrape off the gills inside the mushrooms caps with a spoon
Sprinkle the mushrooms with salt and pepper and line a baking sheet with foil, arranging the mushrooms on it stem side up
Bake at 400 degrees F for 10 minutes. Turn the mushrooms over and bake for another 5 minutes. Remove from heat and place on a cooling rack
Flip the mushrooms stem side up and spoon 2 tablespoons of marinara sauce into it and sprinkle with red pepper flakes
Top each cap with a mozzarella cheese, Parmesan cheese and sprinkle with Italian breadcrumbs
Broil at 425 degrees F for 5 minutes or until the cheese starts bubbling and the breadcrumbs brown a little
Dish and garnish with chopped parsley