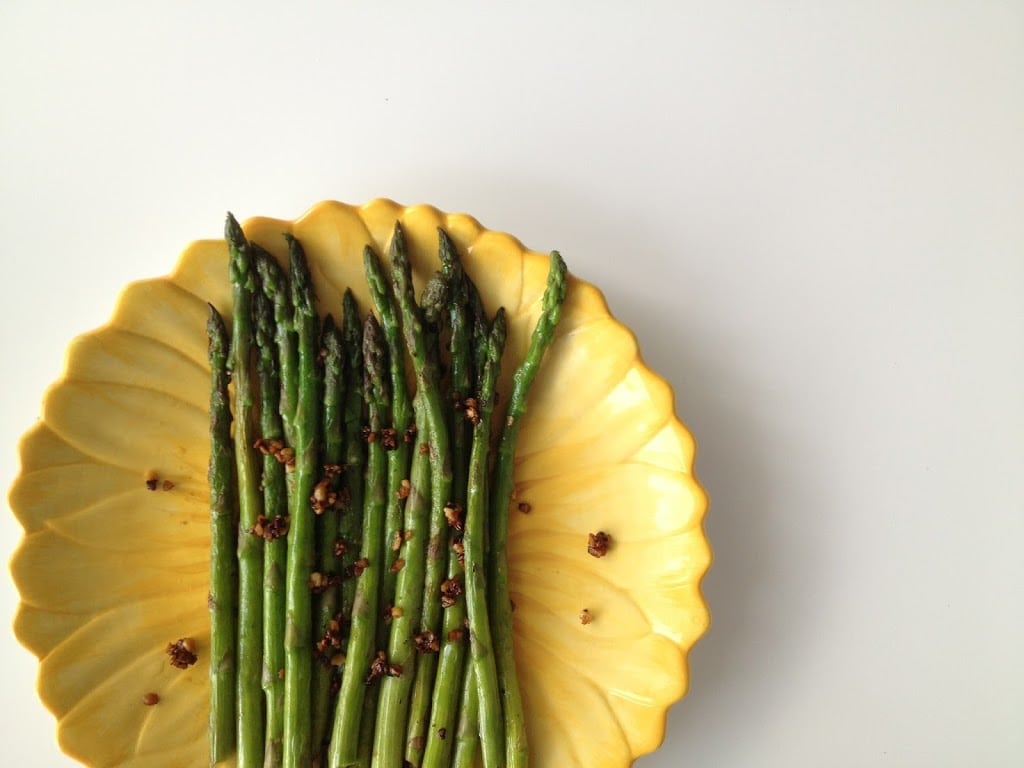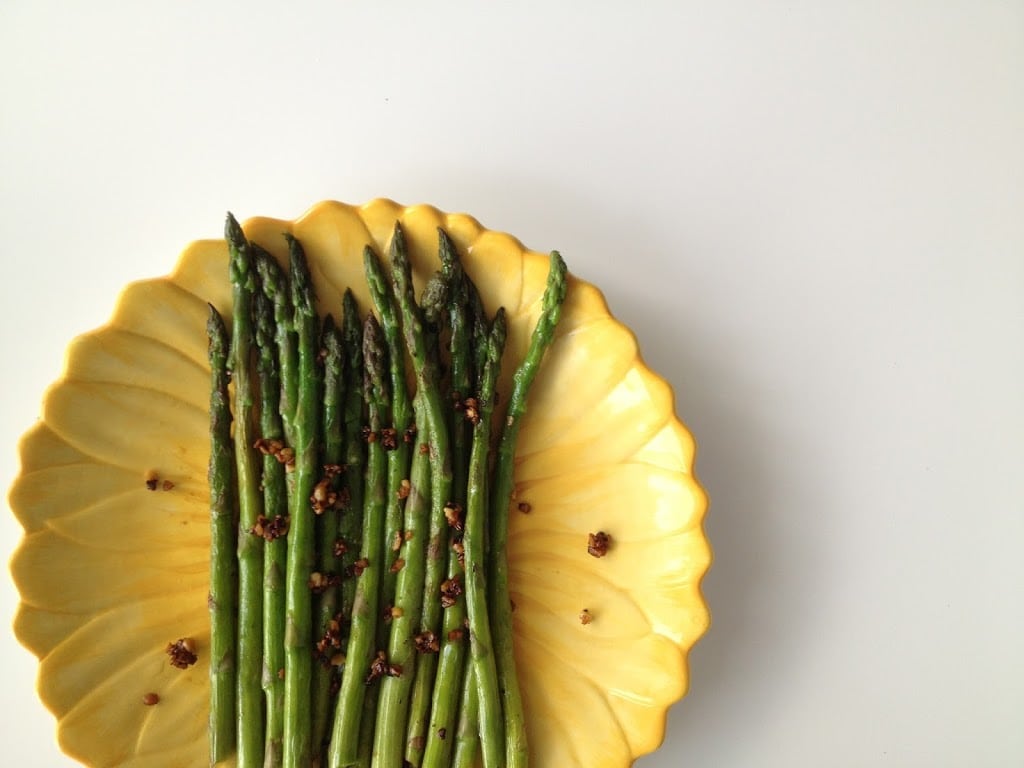 This is a simple but good stir-fry recipe for asparagus. What I like about this is how the asparagus is cooked yet still crisp; there's nothing more I hate than soggy vegetables. Wait for that moment when it turns bright green and you'll know it's done.
Serve it with any kind of protein like chicken, salmon, tilapia or even as a side for grilled steak over the weekends. One of the best parts about this stir-fry are the crispy garlic bits so if you're a fan of garlic, this is perfect for you.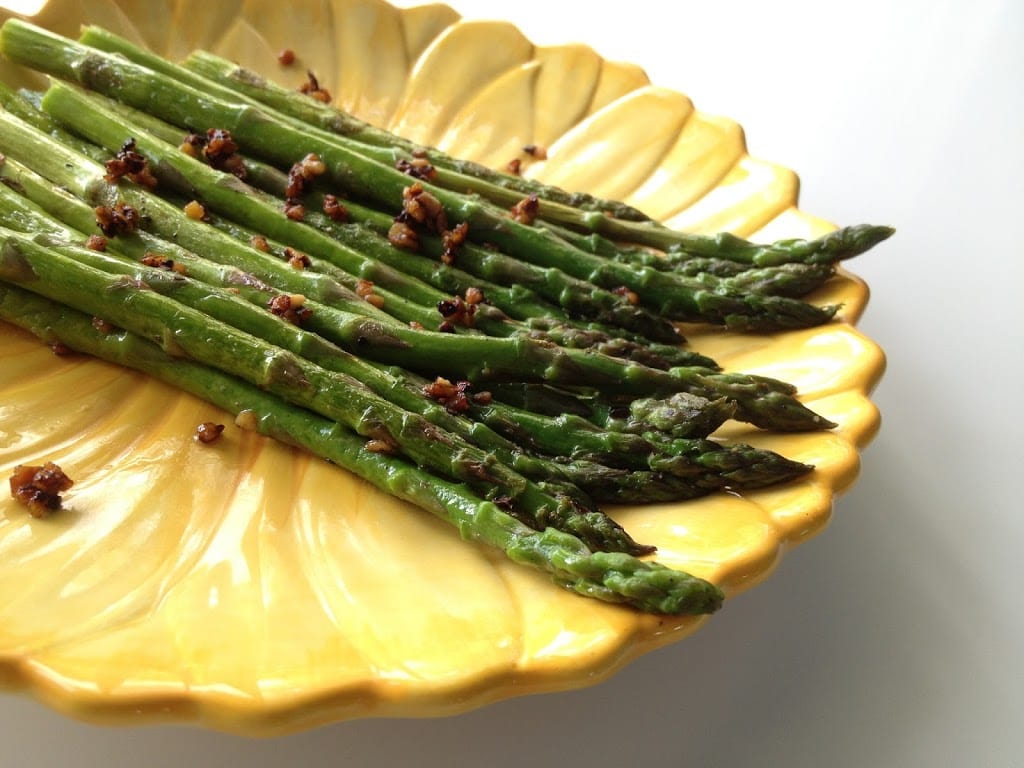 For those who are unfamiliar with the preparation technique of asparagus, the woody ends can be snapped off relatively easily with nothing more than your hands. Simple, easy and sometimes fun!
One more thing I thought of mentioning is how much I love this plate. It was given to me as a blog-warming present from my wonderful mother-in-law and has brought me so much joy in my blogging photos. I have always loved sunflowers and used to dream of having a sunflower garden (till I realized most plants I touch shrivel up and die). In any case, just a little blurb about this plate because it's blurbworthy!
Print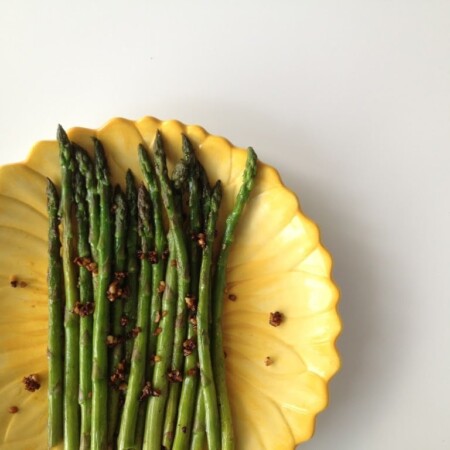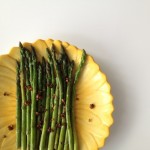 Garlic Stir-Fry Asparagus
---
6 oz. asparagus
1 1/2 teaspoons garlic, minced
1 teaspoon olive oil
Salt and pepper to taste
---
Instructions
Over medium high heat on a non-stick pan, saute garlic in olive oil until fragrant
Arrange the asparagus spears in the pan and gently turn to coat them in oil
Season with salt and pepper to taste and mix to combine
Cover the pan and cook for 3 minutes
Dish and serve hot