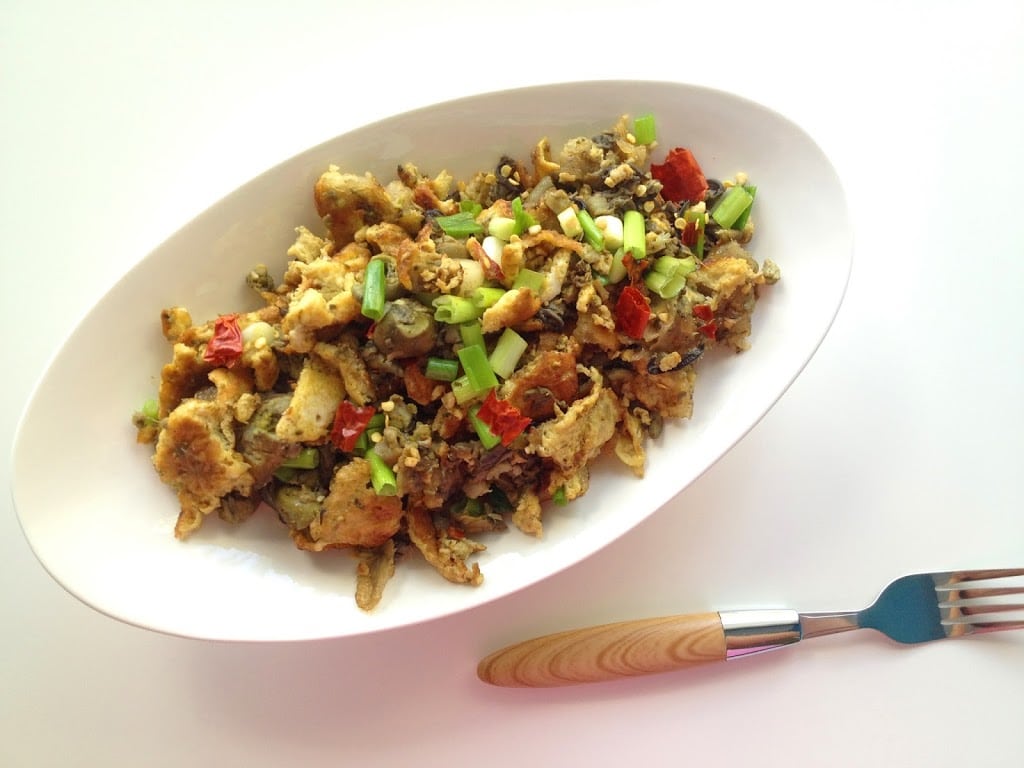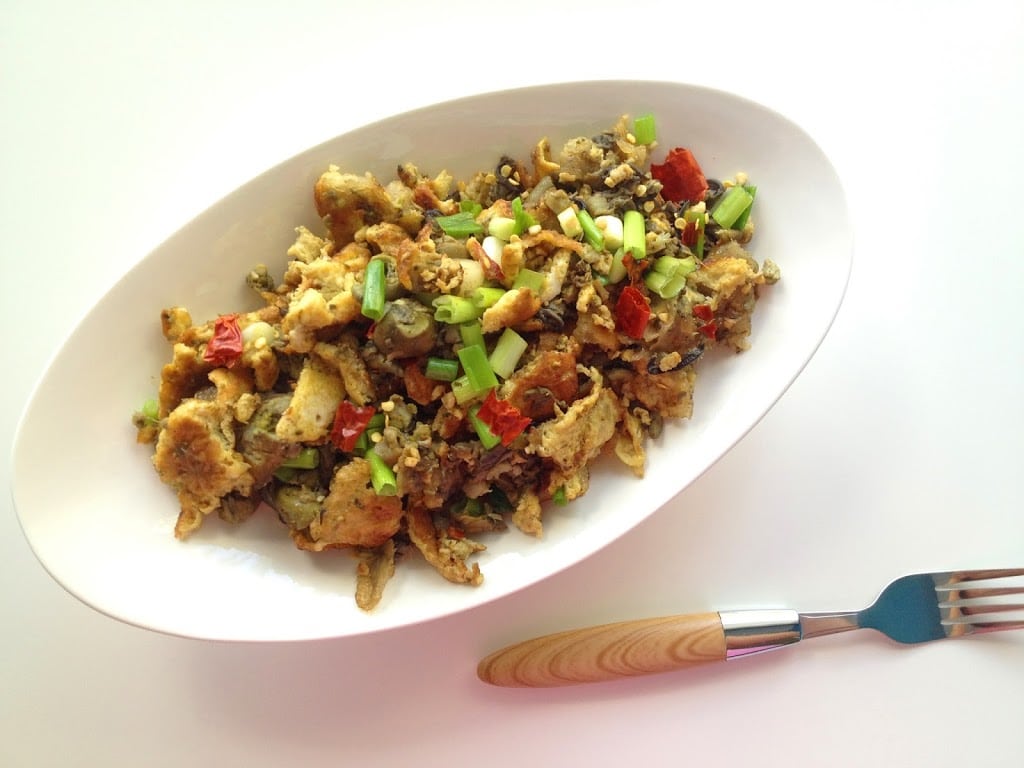 Summer is gone and you just can't help but know autumn has arrived with all the pumpkin recipes floating around, the large pumpkins in the grocery stores waiting to be carved and scary props everywhere prepping for Halloween. But the great thing about October is my birthday will soon be coming up! Despite not being a huge fan of the slightly cooler evenings (yes, even in Florida), I just love being a Libran.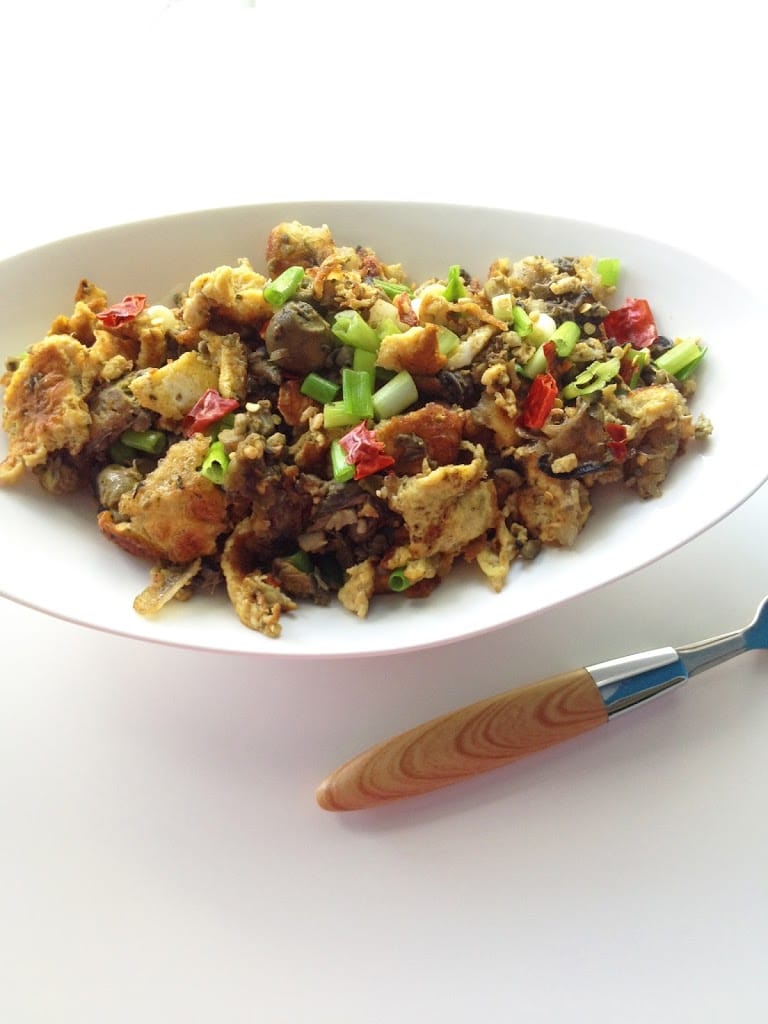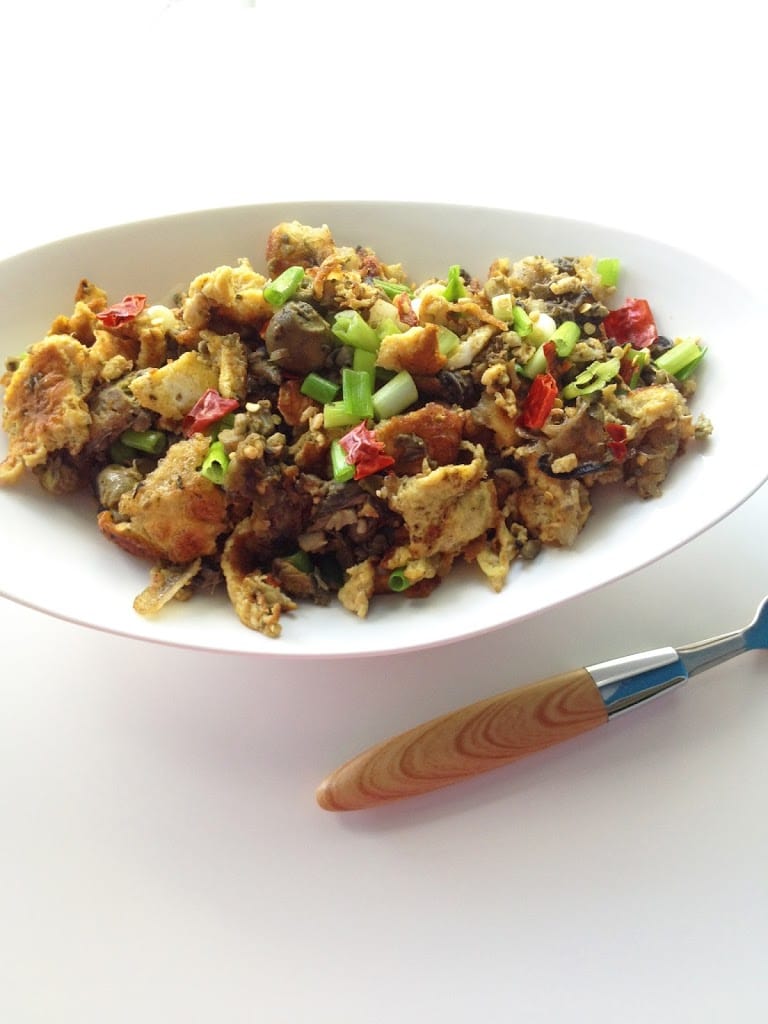 Perhaps I'll be super adventurous and try out some pumpkin recipes this fall, who knows?  The recipe today though has nothing to do with pumpkins but focuses instead on oysters and their pretty interesting marriage with eggs. Oysters seem to be one of the things where you either love them or hate them. So for lovers of oysters, here's something you can try.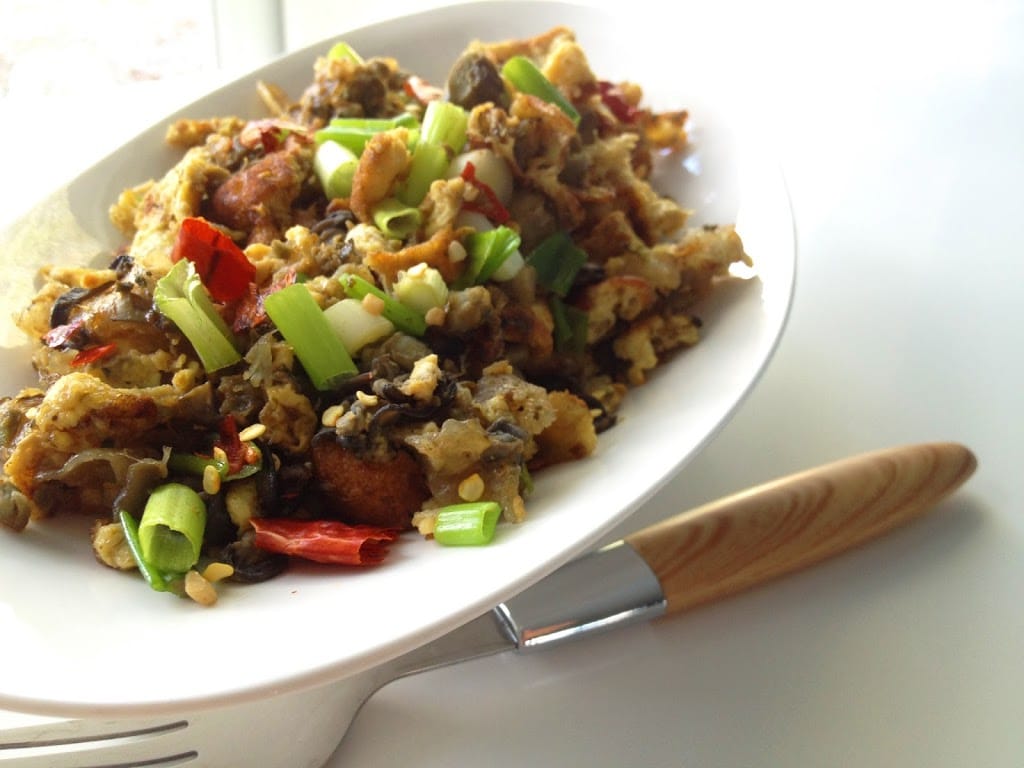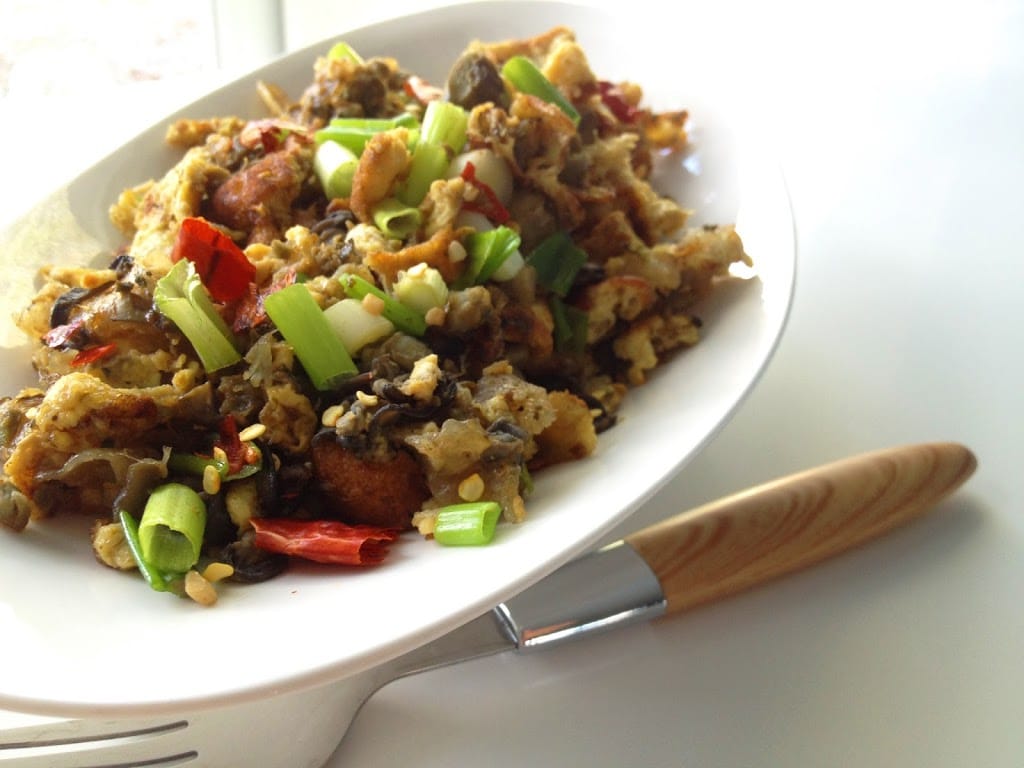 The dish calls itself an omelette but the final product are roughly chopped up eggs mixed with oysters, garlic and chili, green onions and cilantro. What's wonderful and different about this dish is the crispy base, made from prepping a mixture of cornstarch and water before pouring in the eggs.
If it takes awhile for the cornstarch base to brown, don't despair, you're not doing it wrong. At first it will appear glutinous but keep at it and the water will eventually evaporate and the leftover skin will brown.
You can buy fresh oysters for this or find canned oysters in grocery stores, near the tuna. I used cornstarch here but some recipes have used rice flour or tapioca flour. Let me know if you have any success with those!
Print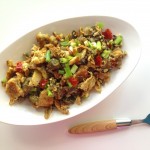 Oyster Omelette
---
Scale
Ingredients
3

large eggs, beaten

1 cup

raw oysters

1 teaspoon

garlic, minced

2

dried chilies, chopped / 1 tablespoon Sriracha sauce

2 teaspoons

oyster sauce

3 tablespoons

cornstarch

1 cup

cold water

1

green onion, sliced

2 tablespoons

cilantro, chopped
Salt and pepper to taste

4 tablespoons

oil, divided

1/2

lime, cut into wedges (optional)
---
Instructions
Mix the flour and water together into a thin batter
Season the eggs with salt and pepper and set aside
Over high heat, add 2 tablespoons oil to pan and swirl to coat the base completely
Pour in the flour mixture and cook until the bottom has formed into a crispy skin
Pour eggs over the crispy skin and allow the omelette to set before flipping to brown the other side, adding the remaining oil
When the omelette is golden on both sides, use spatulas to cut it up into pieces
Add the oysters, garlic and oyster sauce and stir-fry for 30 seconds
Add chilies, green onions and cilantro and stir to combine
Dish and serve hot served with lime wedges and/or chili sauce
---