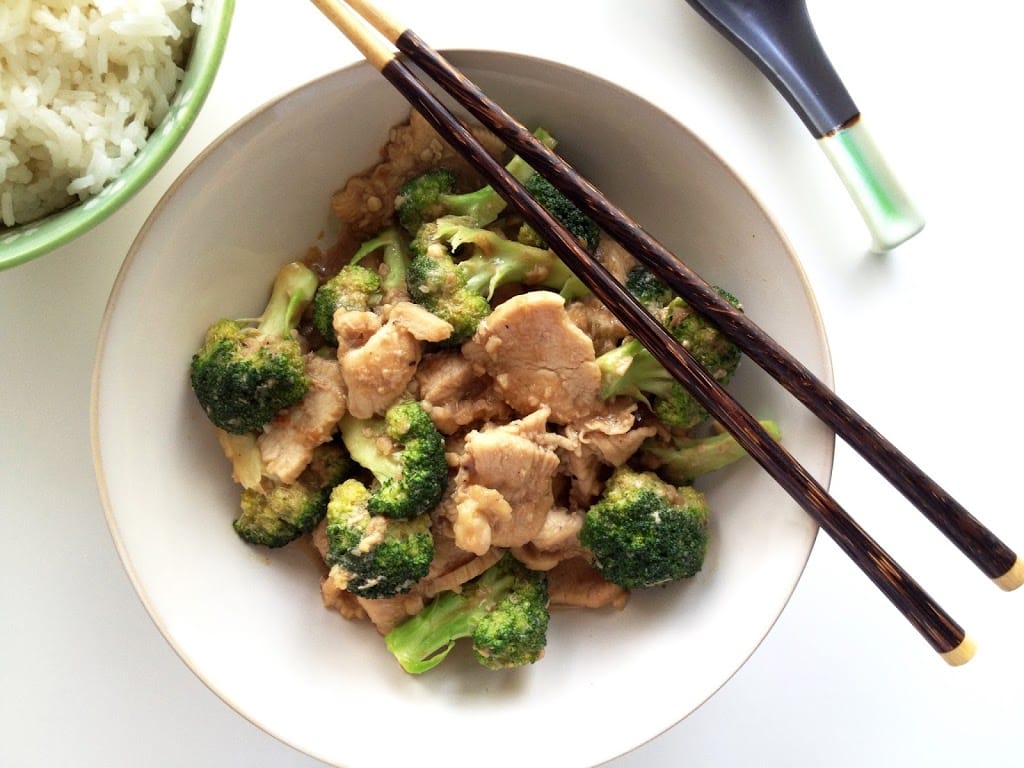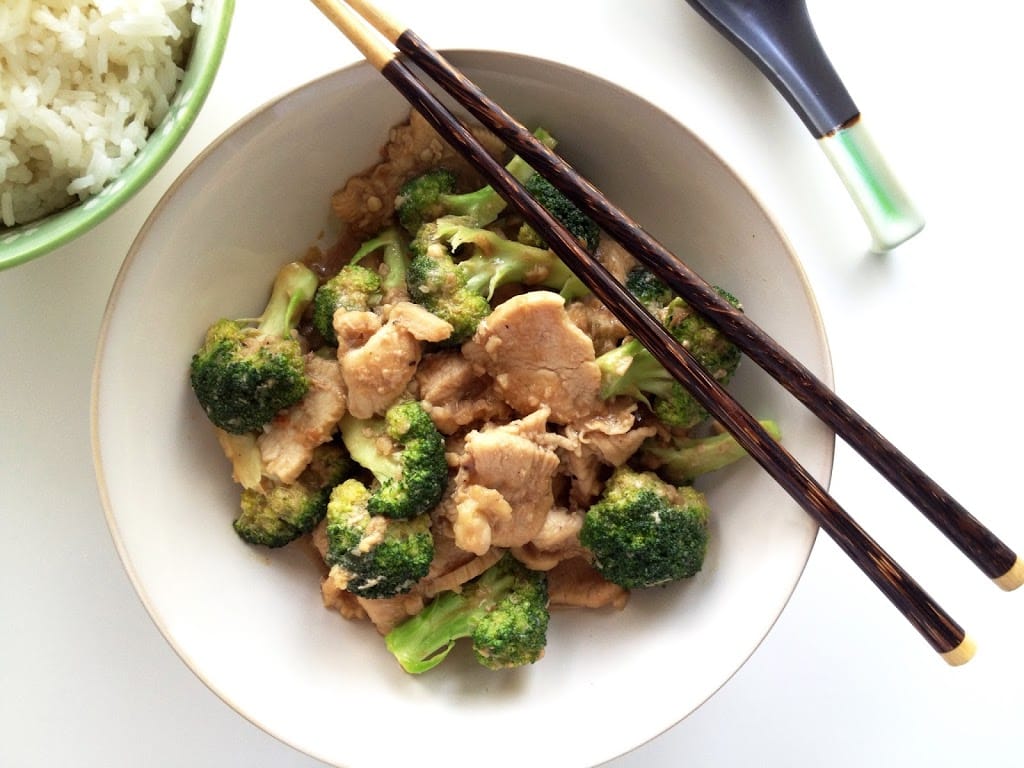 I know I already have a Beef and Broccoli recipe and considered just mentioning the same recipe can be used with chicken in a footnote but it occurred to me that since I organize my recipes by categories, those who don't eat beef might not even get to the recipe to realize this.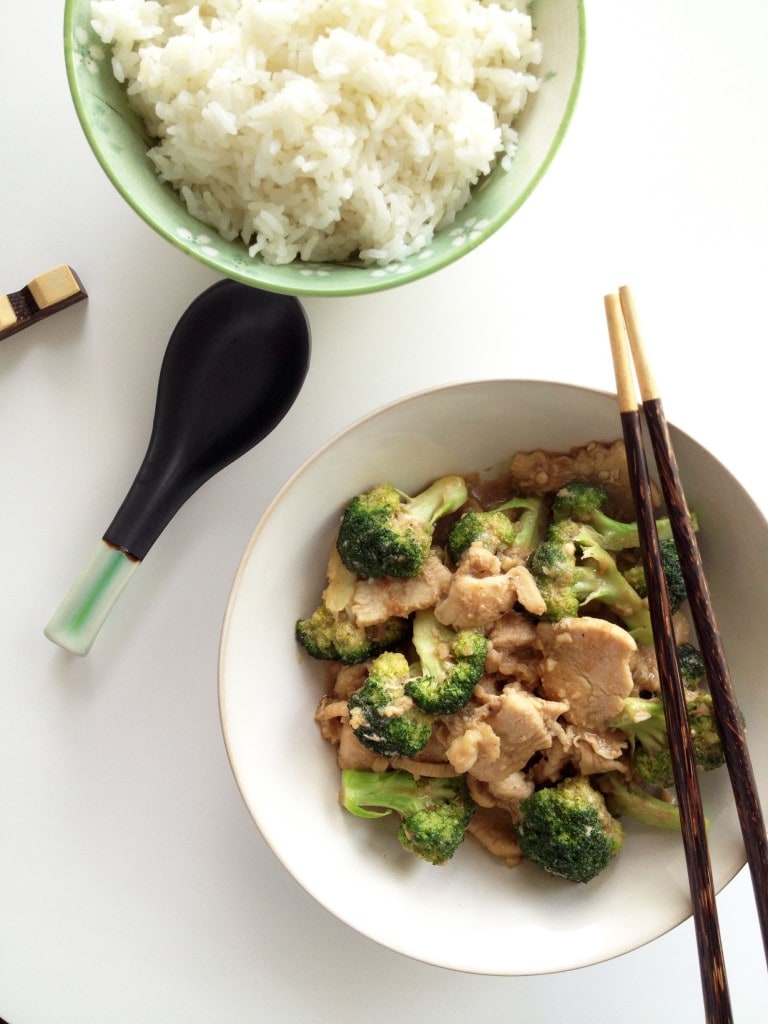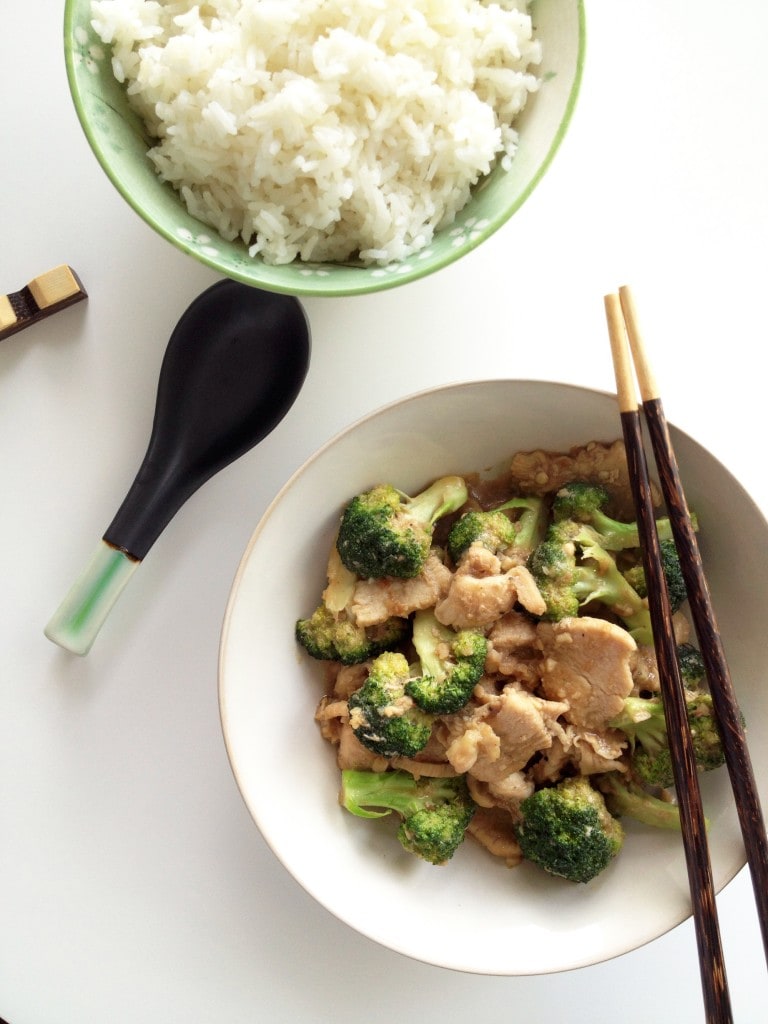 So to make sure the chicken lovers don't feel left out, here's a recipe for Chicken and Broccoli! This is a simple stir-fry with just a few sauces but does not disappoint in flavor.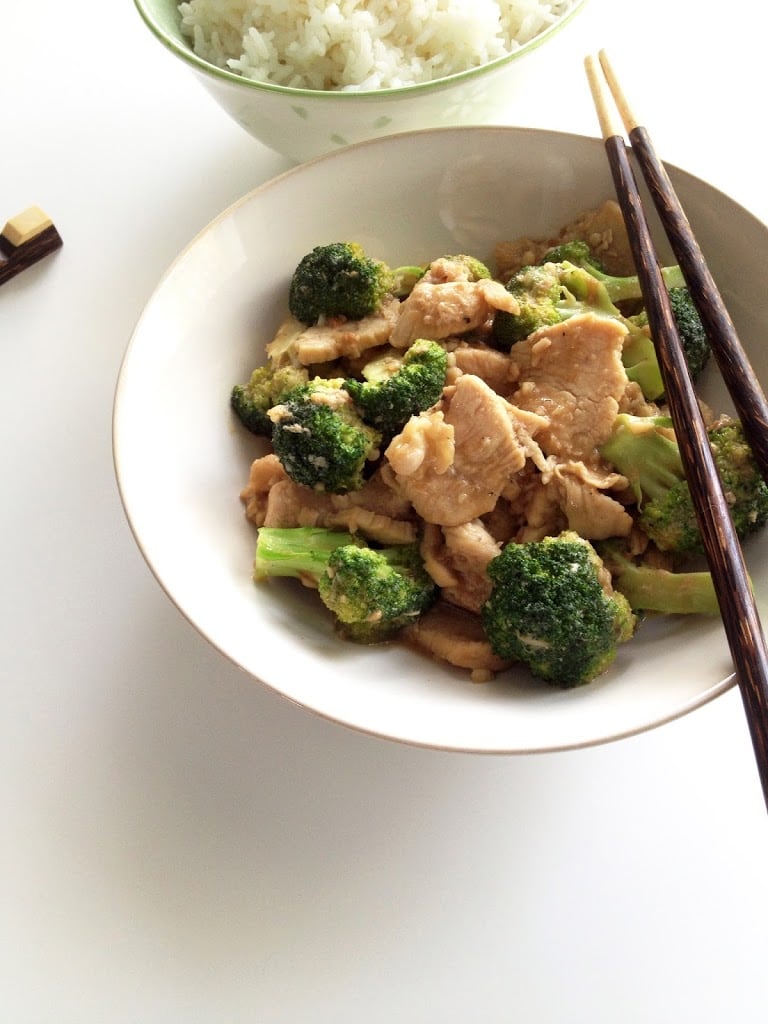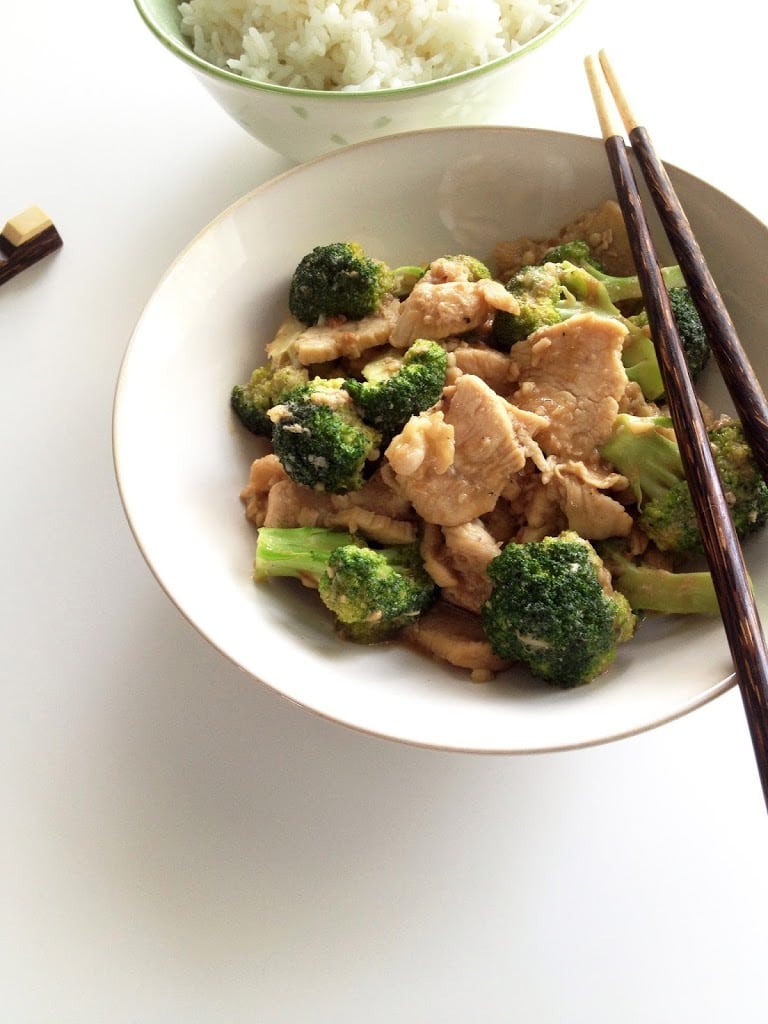 Feel free to add in however much broccoli you prefer, I like mine sparsely populated in the dish but if you want more, go for it! The important thing is to not overcook it; the broccoli is supposed to be cooked but still firm, not soggy. As usual, the tell-tale sign for this equilibrium is when it turns bright green, so keep your eyes peeled.
Print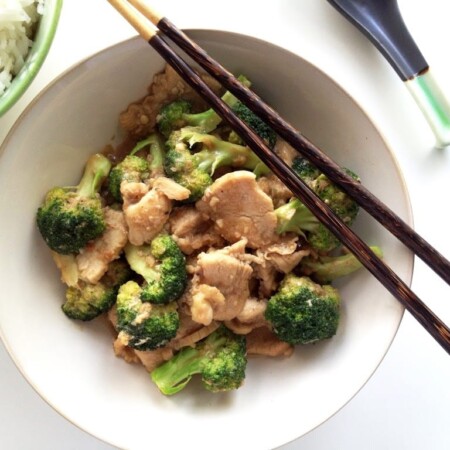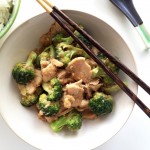 Chicken and Broccoli
---
1 boneless, skinless chicken breast, sliced thinly
2 cups broccoli florets
1 1/2 teaspoons garlic, minced
1/2 teaspoon ginger, minced
Marinade:
1/2 teaspoon thin soy sauce
1/2 teaspoon sesame oil
1 tablespoon cornstarch
1/4 teaspoon black pepper
Sauce:
1 tablespoon thin soy sauce
1 tablespoon oyster sauce
1 teaspoon brown sugar
1 teaspoon sesame oil
---
Instructions
Combine the marinade ingredients and marinate the chicken for 30 minutes
Over medium high heat, bring a pot of water with some salt to a boil
Blanch the broccoli for 30 seconds to 1 minute or until it turns bright green. Drain and set aside
Over medium high heat, saute garlic and ginger until fragrant
Add in chicken and stir-fry until chicken is no longer pink
Deglaze the pan and add the thin soy sauce, oyster sauce and brown sugar, stirring to mix
Add in cooked broccoli and toss for 30 seconds
Remove from heat and pour in sesame oil, mixing well
Dish and serve hot