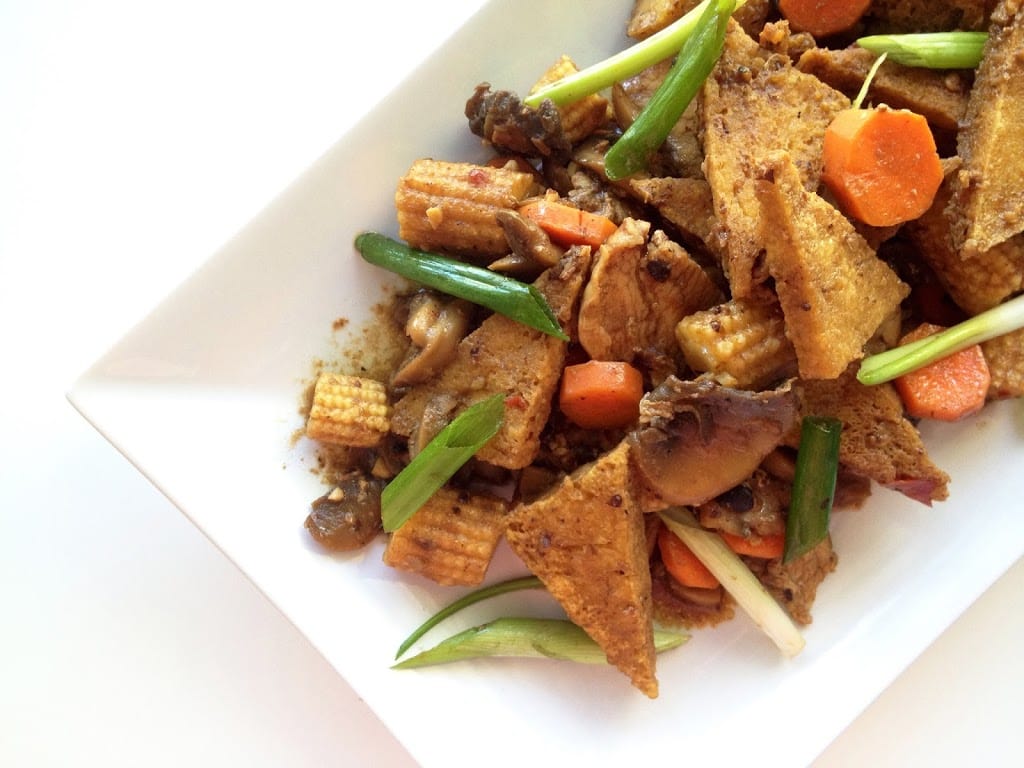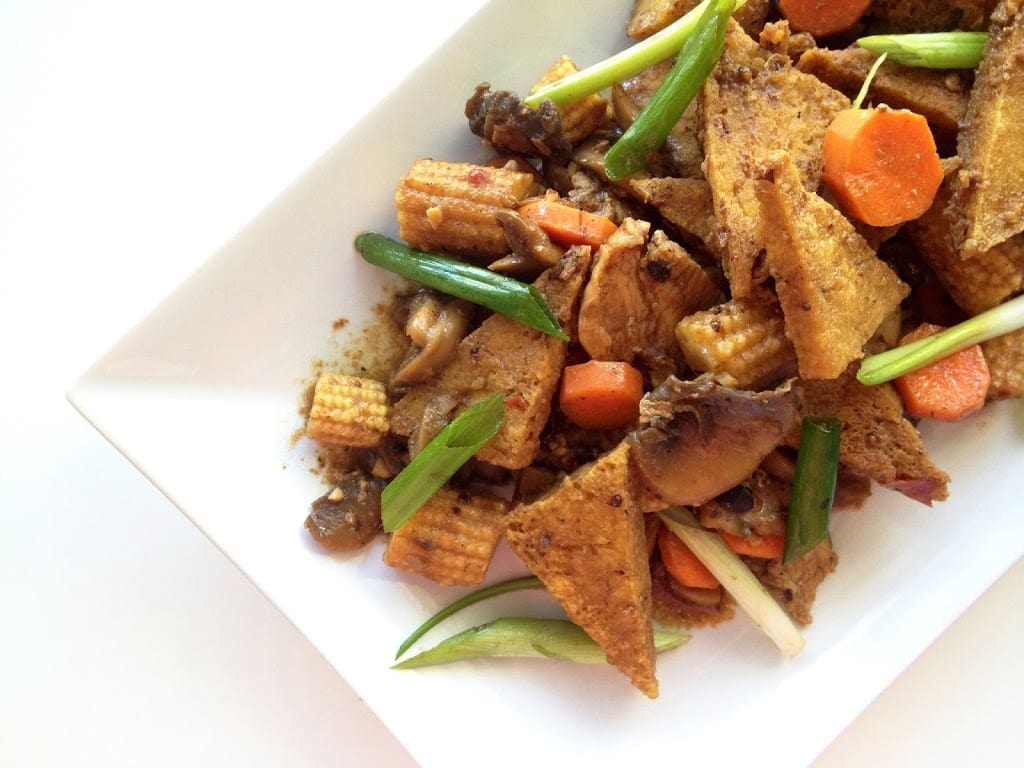 This protein packed combination stir-fry works well as both a main dish or side dish with the accompaniment of steamed rice. You can opt for a purely vegetarian version by omitting the chicken but I've reconstructed the dish by what I had in a restaurant not too long ago.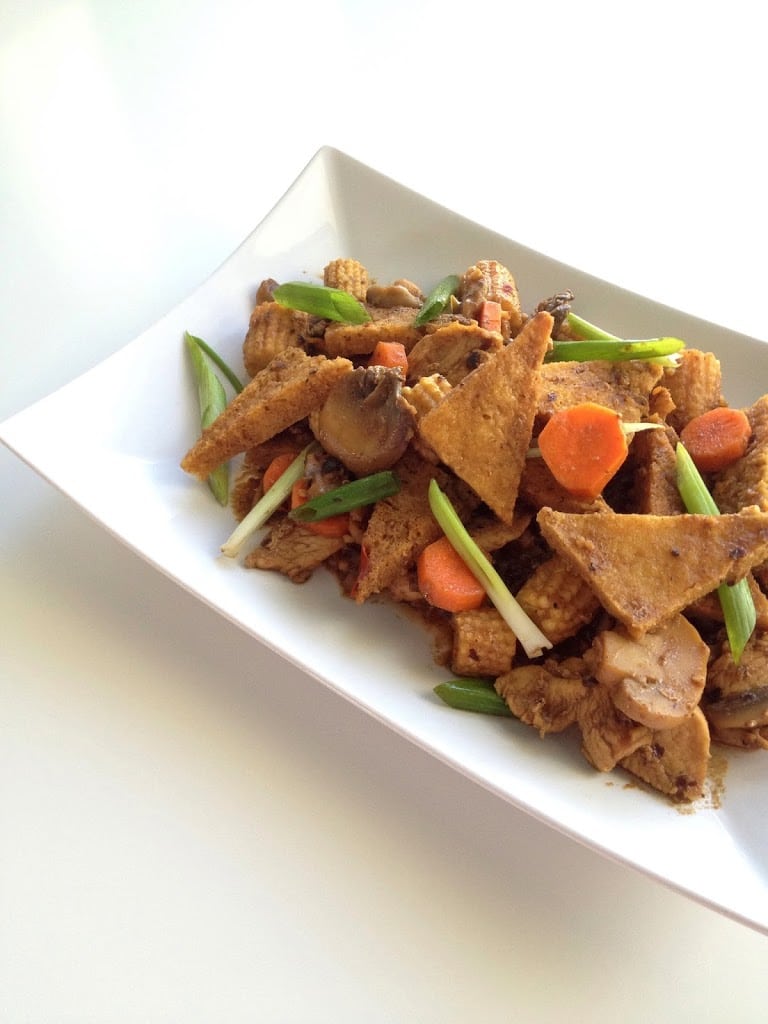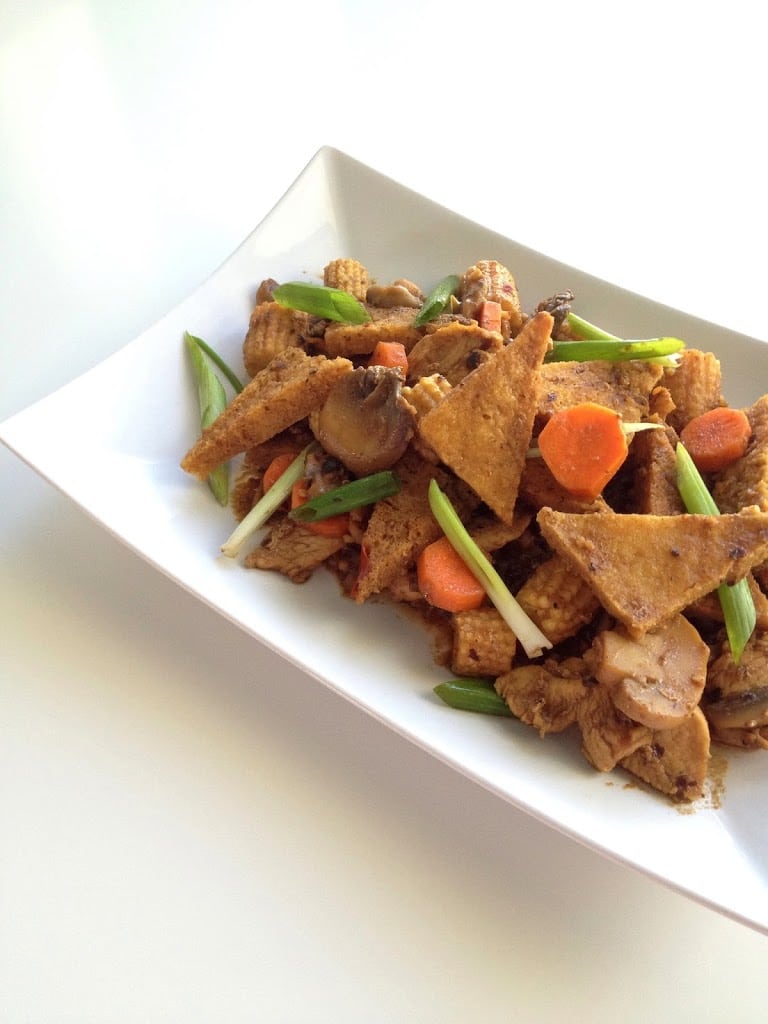 Black beans are the main flavor component with a touch of heat from chili garlic sauce. You can find these at your local Asian grocery store or online. I use the Lee Kum Kee brand for both. Be sure to get firm tofu as it holds up to deep-frying really well, and crispy tofu is freaking delicious.
If you've been following me, you'll know deep-frying firm tofu is my go-to method for bringing tofu dishes to the table such as Stir-Fry Tofu, Hot Plate Tofu and one of my favorites: Creamy Butter Tofu. Of course there are other ways to enjoy tofu and a wide variety of them but I just haven't gotten around to experimenting with them yet.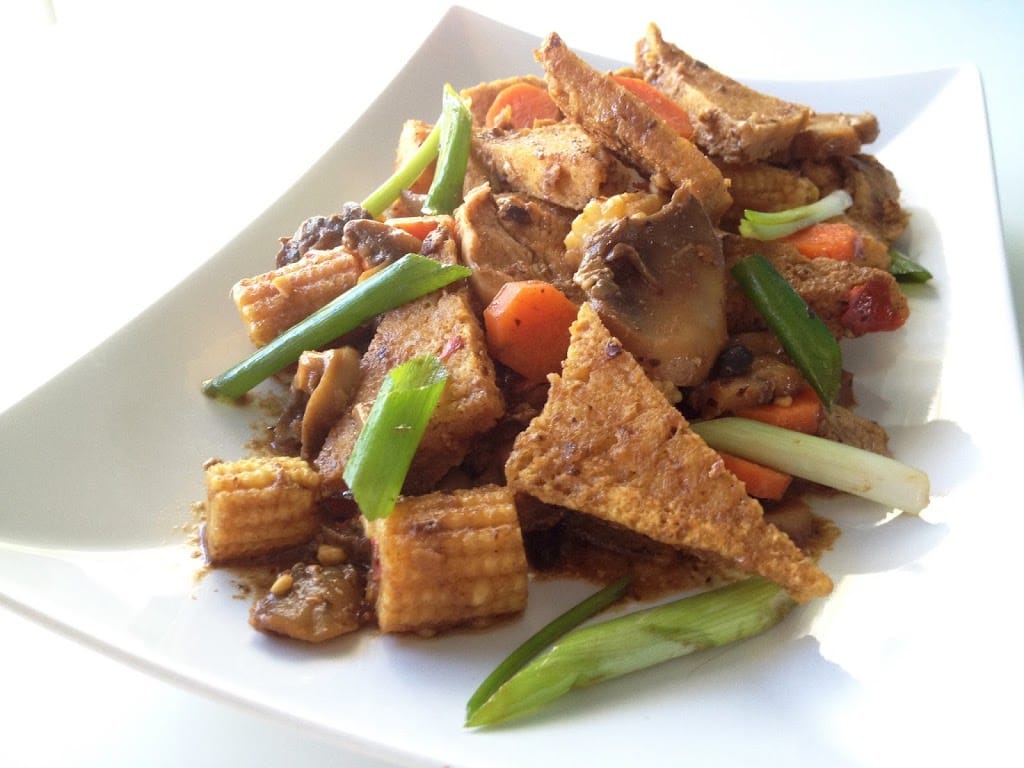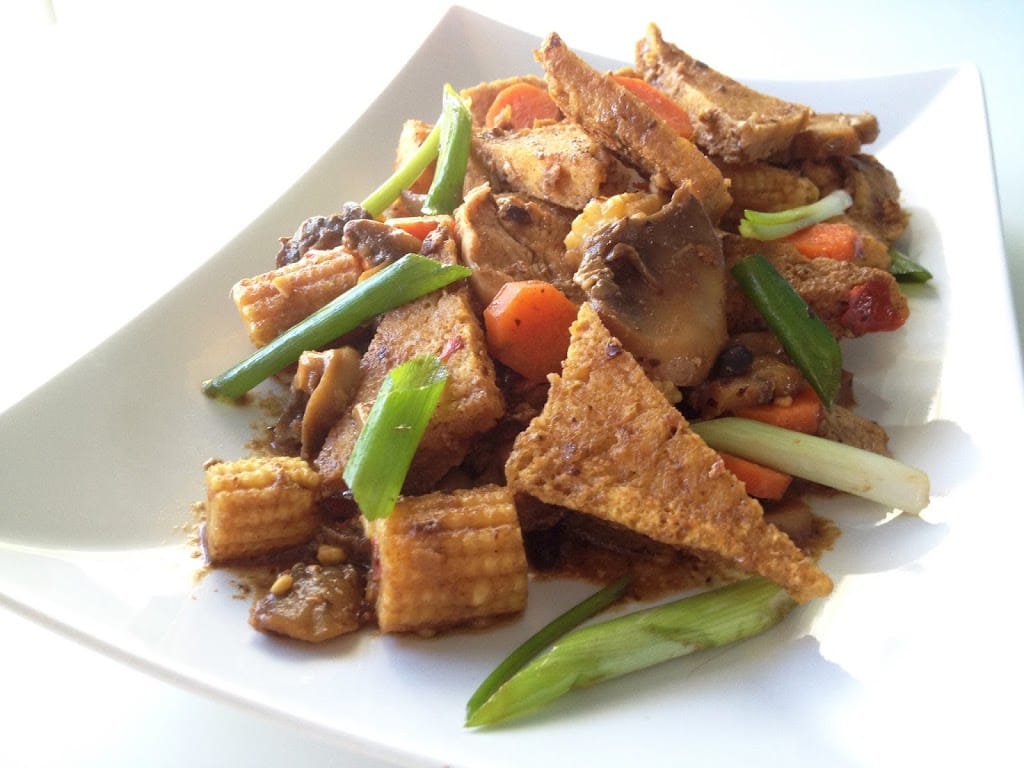 While most people associate tofu as an entree or side dish, tofu can also be enjoyed as a dessert. Warm soft tofu swimming in a decadent sugary syrup, also known as Tau Fu Fa was a favorite of mine from food trucks in the city. Anyway, enjoy!
Print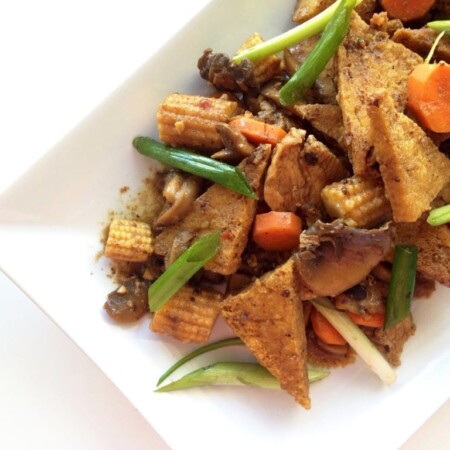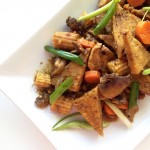 Home-Style Tofu
---
1 package firm tofu (14 oz.), cut into triangles
1 boneless, skinless chicken breast, sliced thinly
1 1/2 teaspoons garlic, minced
1/2 teaspoon ginger, minced
1 cup straw/button/shiitake mushrooms
1/2 cup baby corn
1/2 cup carrots, peeled and sliced
2 green onions, sliced diagonally
Sauce:
1 tablespoon chili garlic sauce
2 tablespoons black bean sauce
1 tablespoon thick soy sauce
1 teaspoon sesame oil
2 teaspoons sugar
Pepper to taste
---
Instructions
Over medium high heat, deep-fry tofu until golden brown. Drain on paper towels and set aside
In a separate pan over medium high heat, saute garlic and ginger until fragrant
Add chili sauce and black bean sauce and stir to mix for 1 minute
Add in chicken slices and combine thoroughly. Cook for 3 minutes or until chicken is cooked through
Add thick soy sauce, sugar and pepper to taste
Toss in tofu and vegetables, mixing well
Stir-fry for another 3 minutes
Add in green onions and toss to mix for 1 minute
Remove from heat and pour in sesame oil, stirring well
Dish and serve hot