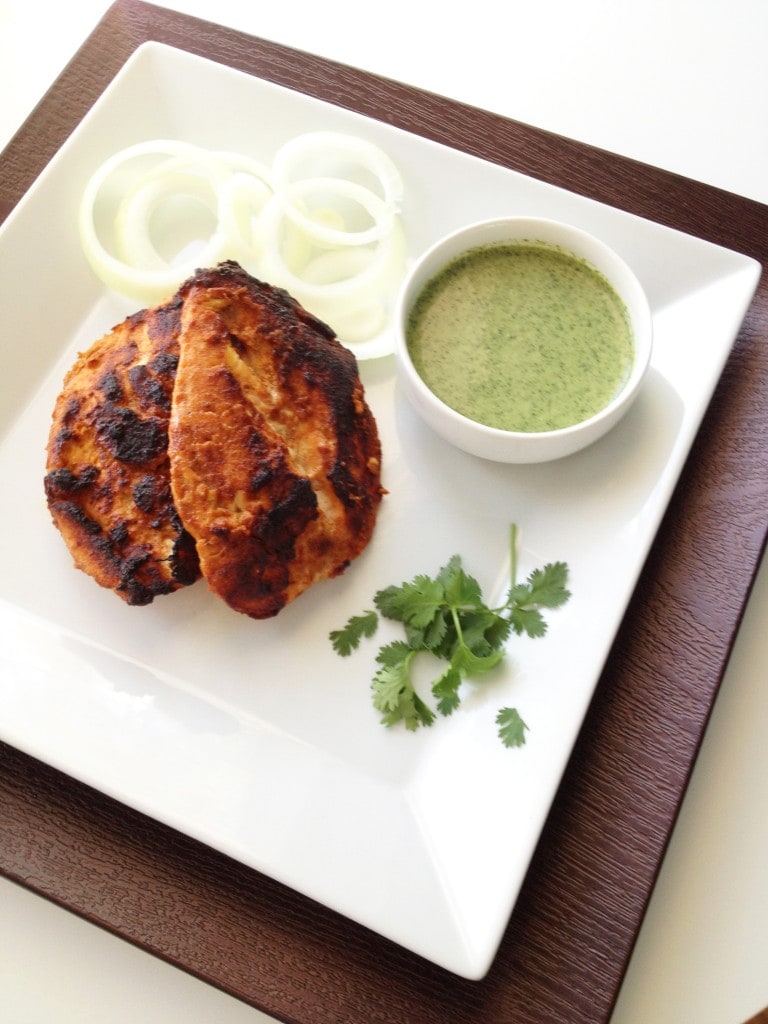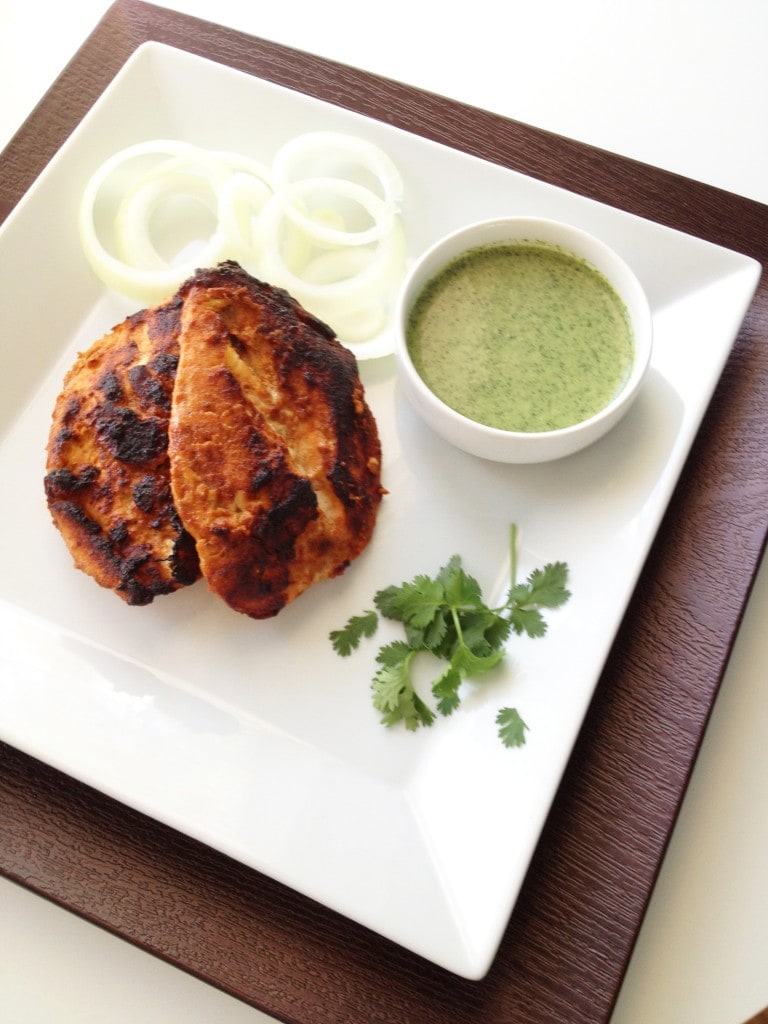 I considered tandoori chicken as a treat to get at restaurants while it was served on a metal platter with raw onion rings and lemon wedges, directly from the clay oven (tandoor) where our naan was cooked as well. Accompanying this feast was a condiment bowl of mint chutney and the resulting medley of flavors was pure heaven to me.
I readily admit to not being a pro at Indian cuisine. It is still a journey of discovery and learning for me but I have had some yummy dishes come from my kitchen these past few years. So today we're making some tandoori chicken.
This recipe is done in the oven since most people will probably not have tandoors lying about in a modern-day kitchen. We first bake the chicken to cook it before broiling it under high heat to imitate the slightly blackened, burnt color of restaurant versions of this dish.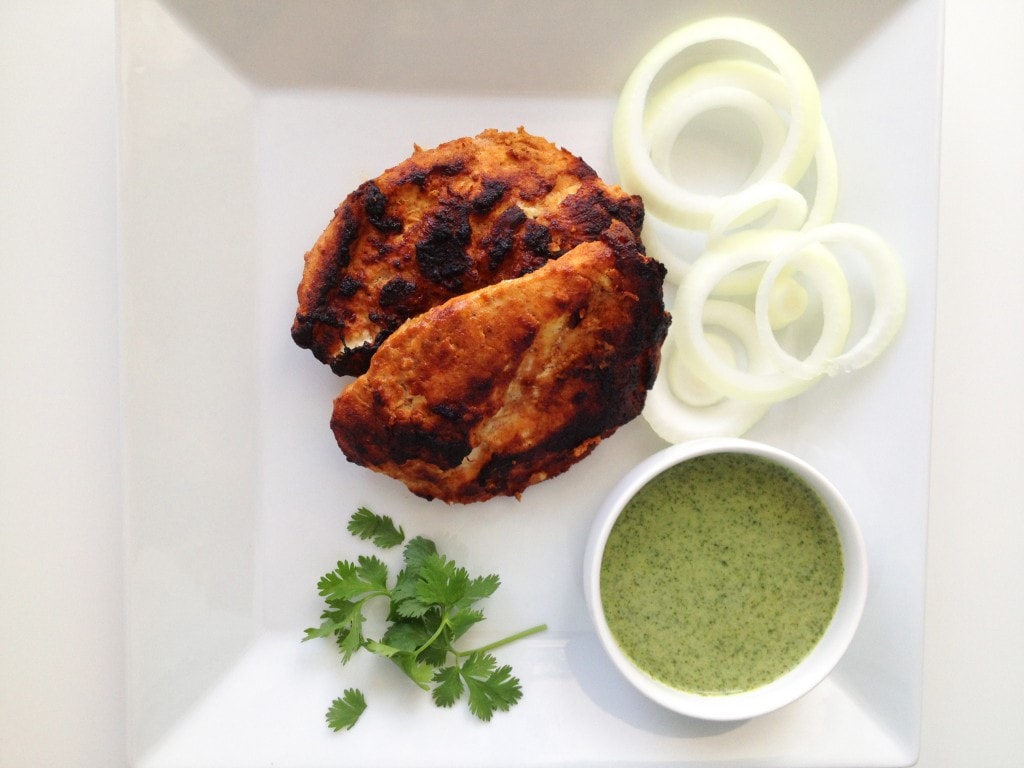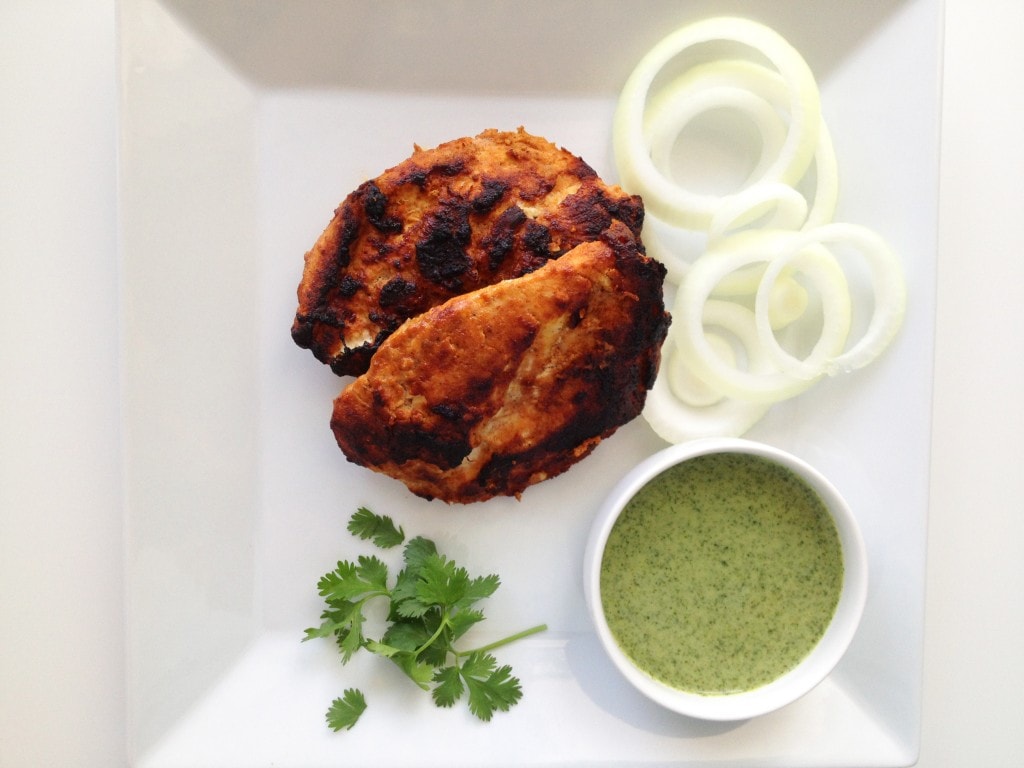 The chicken is first marinated in lemon juice to break down the raw meat to allow the next marinade to penetrate and infuse the meat with flavor and moisture. This should be done for a short while so the lemon juice does not end up cooking the chicken and making it tough.
During the second marinade, I opted not to use red food coloring which is traditionally associated with tandoori chicken. I'm not very comfortable with the idea of it and the chicken still gets a little reddish hue from just the use of the chili powder.
I usually serve this dish at home with cucumber raita and Indian-style scrambled eggs (anda bhurji). However, it is traditionally served with mint chutney, some aw onion rings and lemon wedges.
Print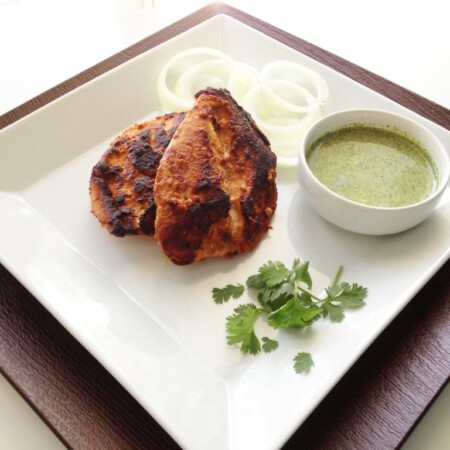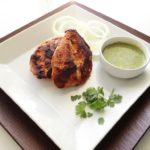 Oven-Baked Tandoori Chicken
---
1 lb chicken thighs or drumsticks
Onion rings for garnishing (optional)
1/2 lemon, cut into wedges
FIRST MARINADE
1 teaspoon ginger garlic paste
1/2 teaspoon chili powder
1/2 tablespoon lemon juice
Salt to taste
SECOND MARINADE
1/2 cup plain yogurt, whipped
1 teaspoon ginger garlic paste
1/2 teaspoon garam masala
1 teaspoon chili powder
2 teaspoons ghee
Salt to taste
---
Instructions
Mix the first marinade ingredients together.
Work the first marinade into the chicken and marinate in the refrigerator for 15 minutes.
Mix the second marinade together and coat the chicken with it. Marinate in the refrigerator for at least 30 minutes.
Line a prepared baking sheet and arrange the chicken on it. Bake at 325°F for 30 minutes, turning the chicken over halfway through.
Broil at 450°F for 15 minutes or until the chicken blackens slightly.
Dish and serve hot with sliced onion rings and lemon wedges.