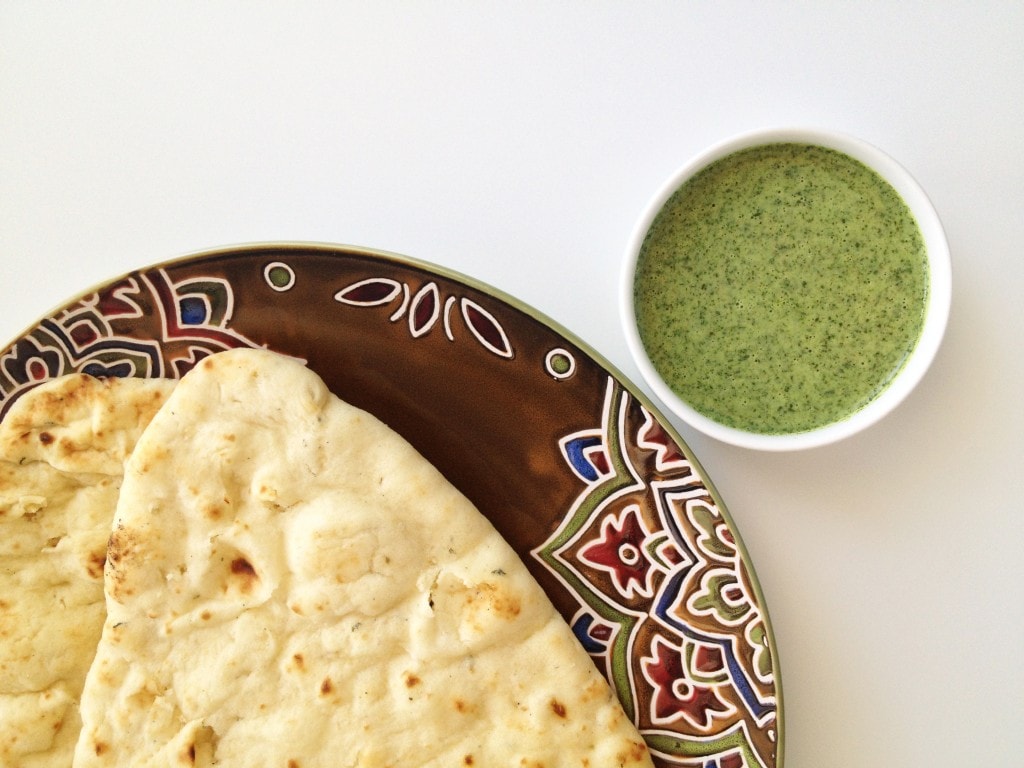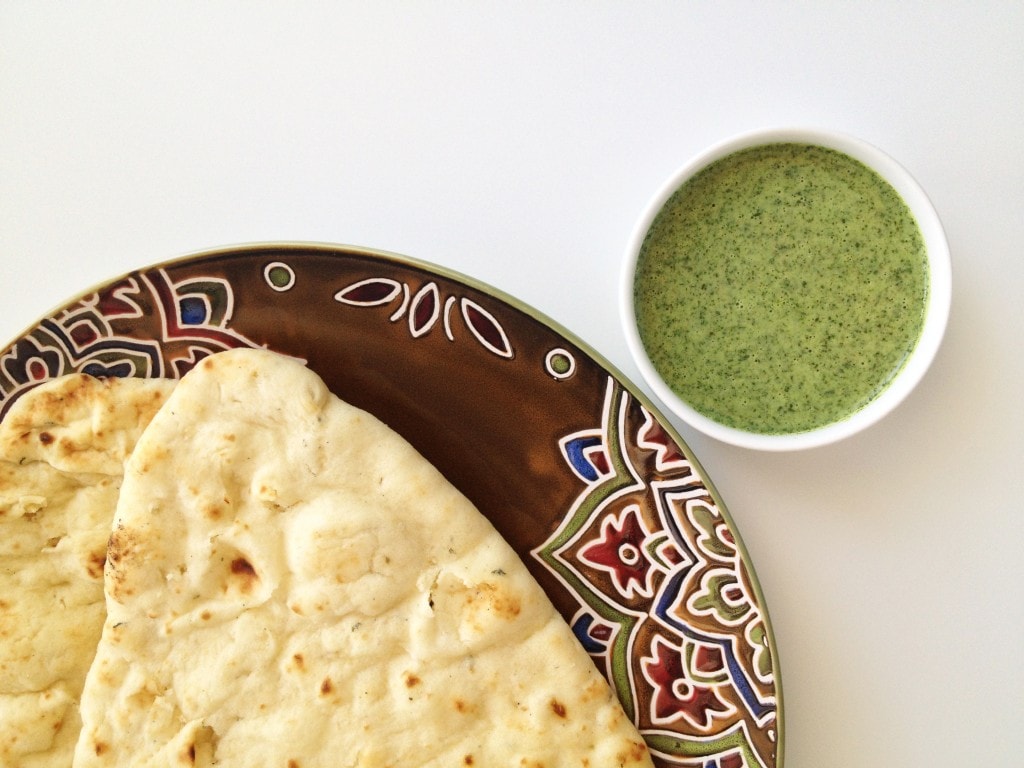 Mint Chutney also known as Hari Chutney (where hari is Hindi for "green") is a delicious, cold and spicy dip made from fresh mint and cilantro. This refreshing condiment is served in small quantities along with a wide variety of dishes such as Tandoori Chicken, dosa, samosas and lamb to name a few.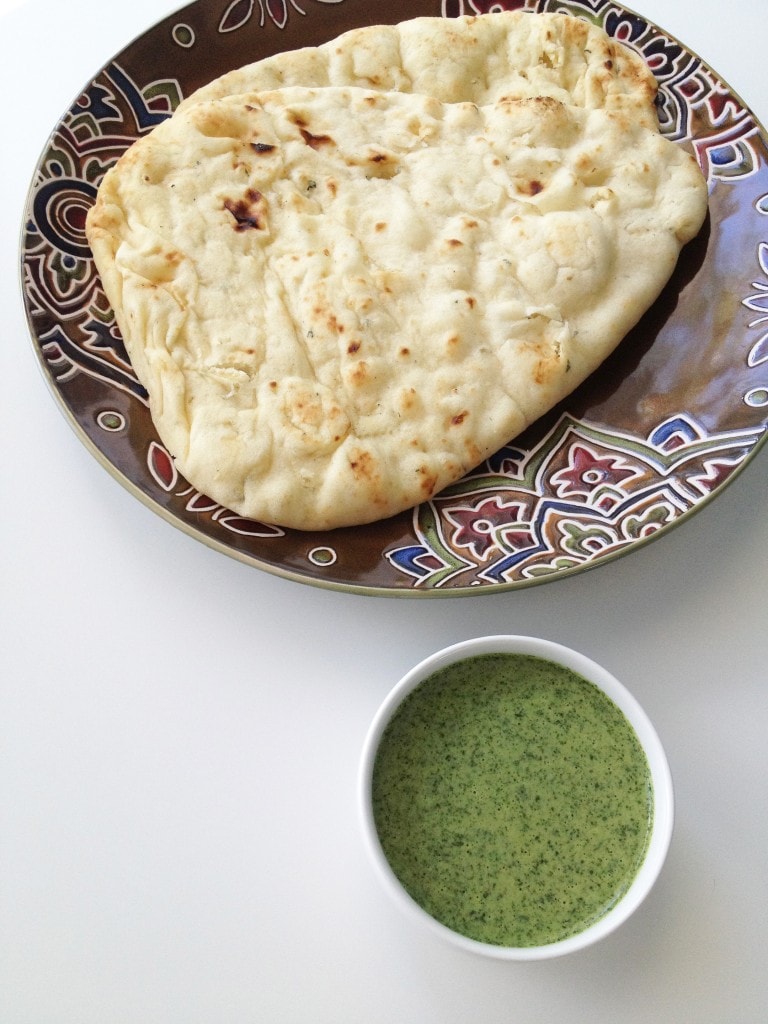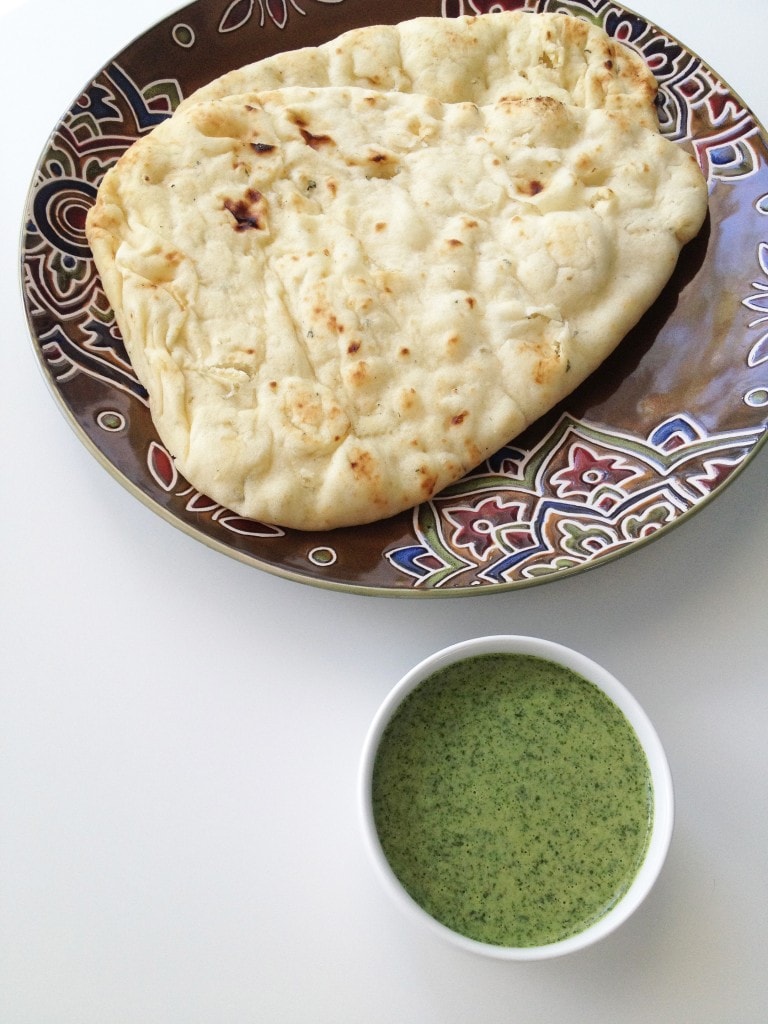 I used chaat masala and mango powder in this recipe to add  a tangy, sweet and sour taste. Chaat masala is a spice mix which typically consists of dried mango powder, cumin, black salt, coriander, carom, dried ginger, salt, black pepper, asafoetida and chili powder. Mango powder, also known as amchoor, is a seasoning made from dried unripe mangoes. Both powders can be found in your local Indian grocery store.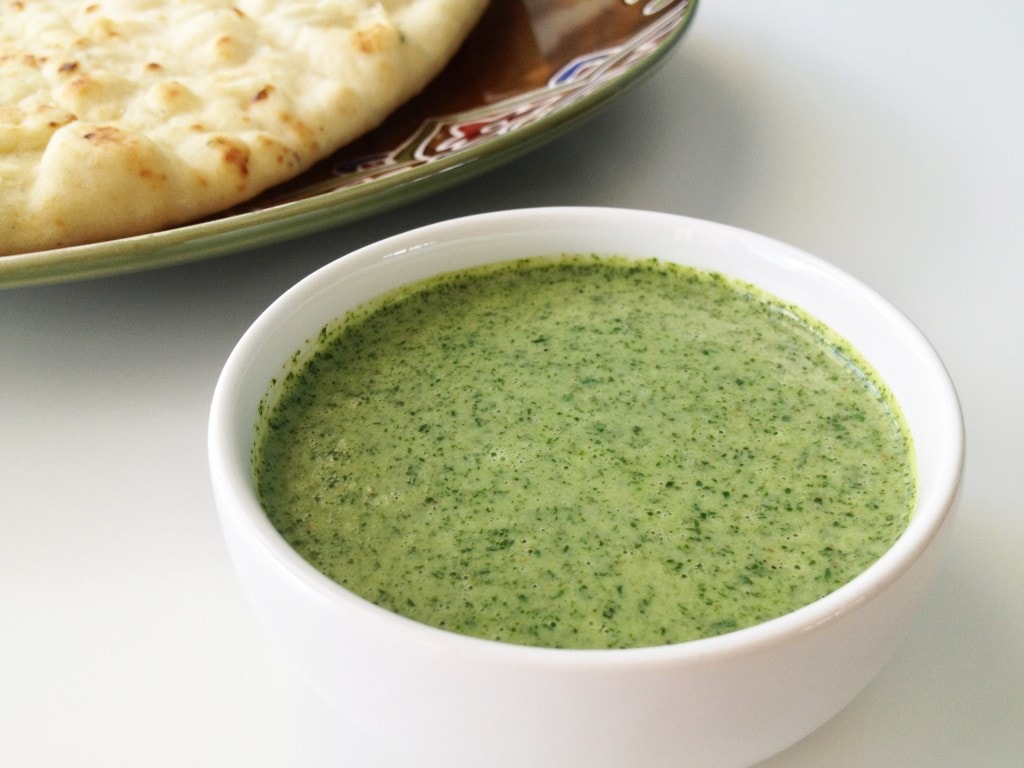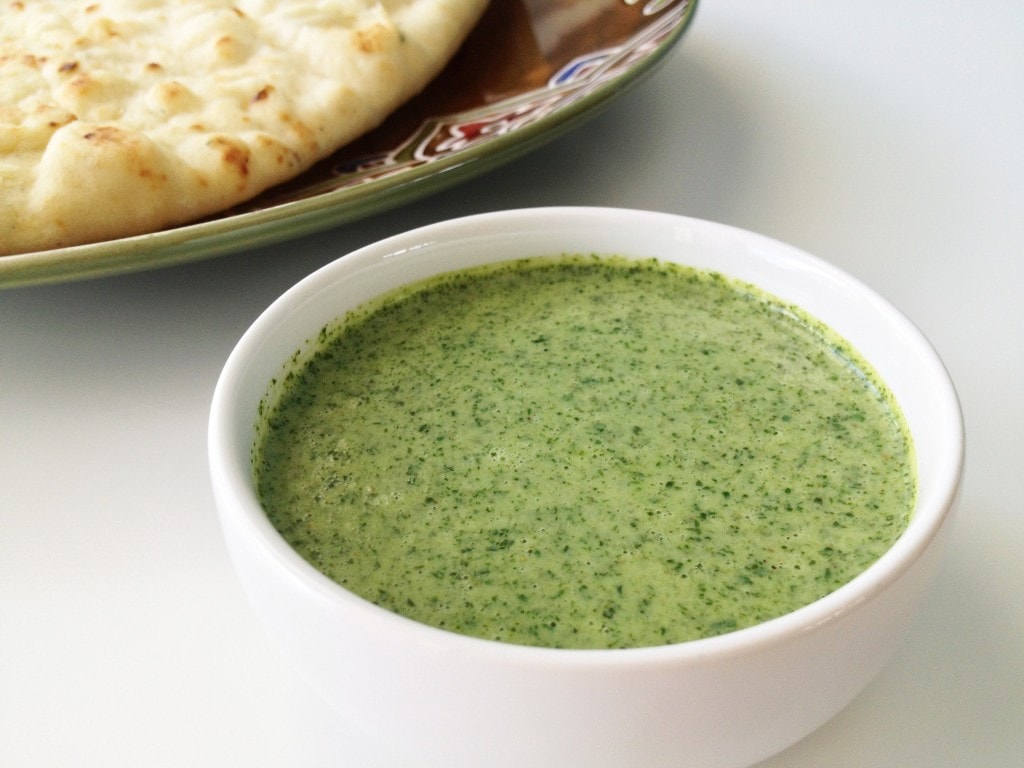 One of the key elements in preparing this is to have fresh ingredients. Chutneys were traditionally prepared with a mortar and pestle but today a blender can be used to simplify things. One thing great about chutneys is you can make it ahead of time and store it in the freezer for many months, ready for use the next time you need it.
Print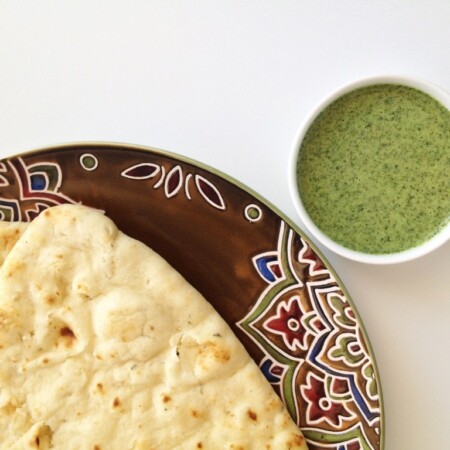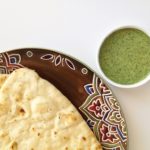 Mint Chutney
---
3 tablespoons plain yogurt, whipped
1 1/2 cup fresh mint leaves
1 cup fresh cilantro
1 green chili, deseeded and chopped
1 small onion, chopped
1 teaspoon garlic, minced
1/2 teaspoon ginger, minced
1 teaspoon cumin powder
1 teaspoon chaat masala
1 teaspoon mango powder
Salt to taste
---
Instructions
Mix the yogurt with cumin powder, chaat masala, mango powder and salt to taste
Blend the mint leaves, cilantro, onion, garlic, ginger and green chili with 1 tablespoon of water into a smooth paste
Combine the paste with the yogurt mixture and stir to mix
Return the combined mixture to the blender and blend until it turns into an even green color
Refrigerate for 1 hour and serve chilled