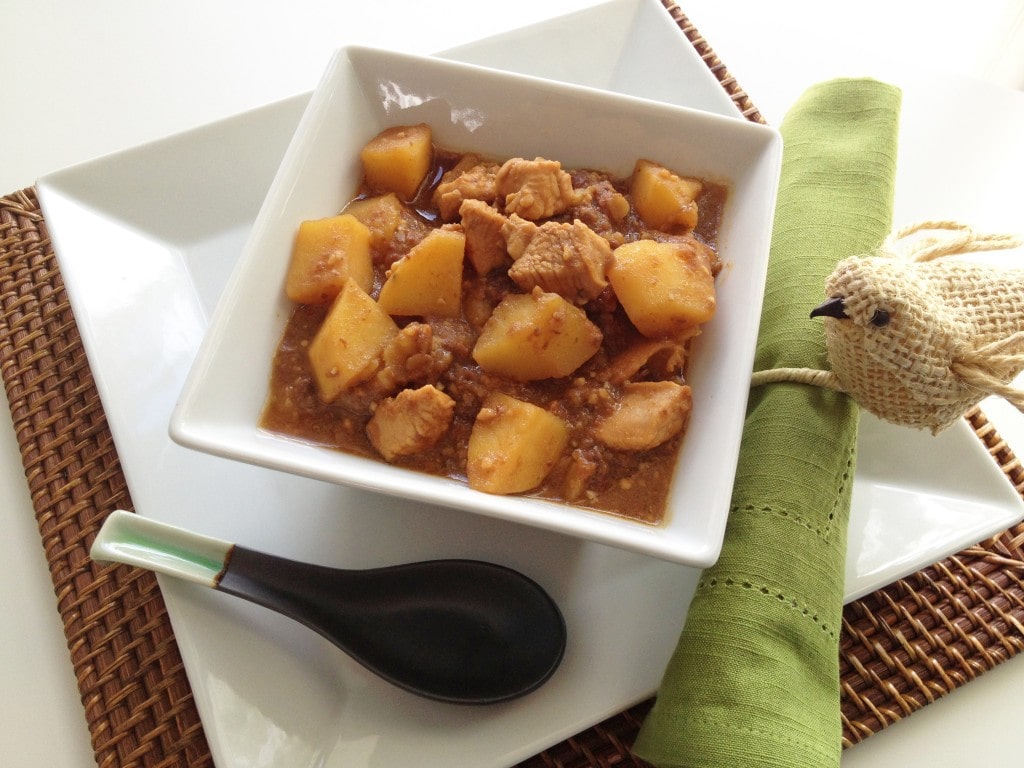 I fell in love with this stew somewhere back in 2000. This was actually the first real thing I learned to cook so naturally it came comfort food.  Over the years, I got used to making it without need for a written recipe or any particular measurements which is the style I do most of my cooking. So it was a challenge today trying to transcribe 'a little of this' and 'a little of that' into measurements, but here we go!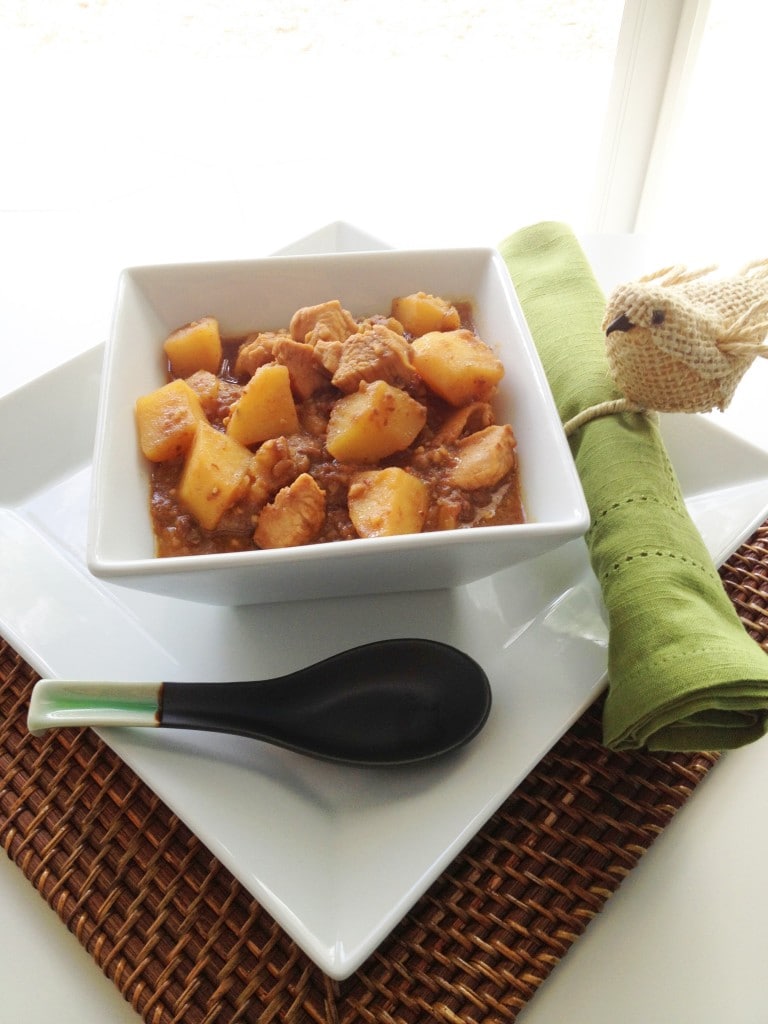 The main ingredients that define the stew are garlic and more importantly salted soy beans, also known as tauchu. The beans are crushed with a mortar and pestle into a thick paste then sauteed in oil with the garlic. I grew up using the Yeo's brand of salted soy beans, which can be found in most Asian grocery stores. Because the beans are already salty on its own, very little if any salt is used in this recipe. Here's what it looks like.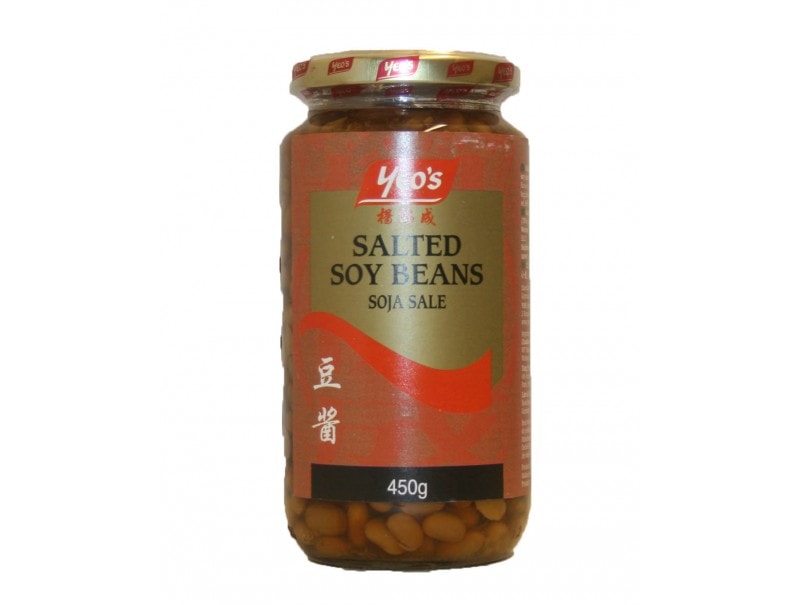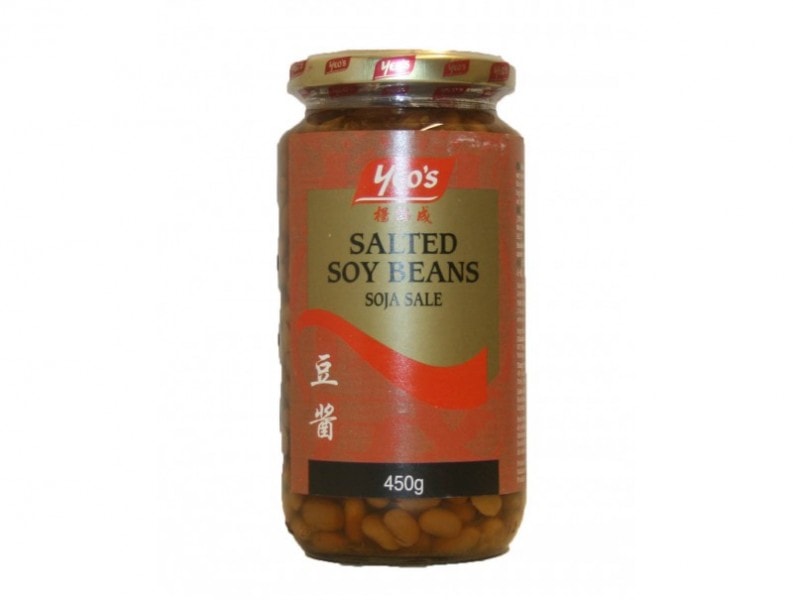 A little goes a long way here so one jar lasts a really long time as long as you keep it in the fridge. As a side note, you don't really need a mortar and pestle to crush the beans down. They're soft enough to use the back of a spoon to smush while in the pan.
On to some tips. It's important not to use too much dark/sweet soy sauce which was taught to me to 'add the color' to the stew. It shouldn't be too dark but a nice earthy tone. The potatoes double up as a filler and thickener once they break down a little. Keep a nice balance between having just enough of the potatoes crumble down and keeping some intact. A trick is to cut the potato into large cubes so that even after crumbling, there is still enough of it left.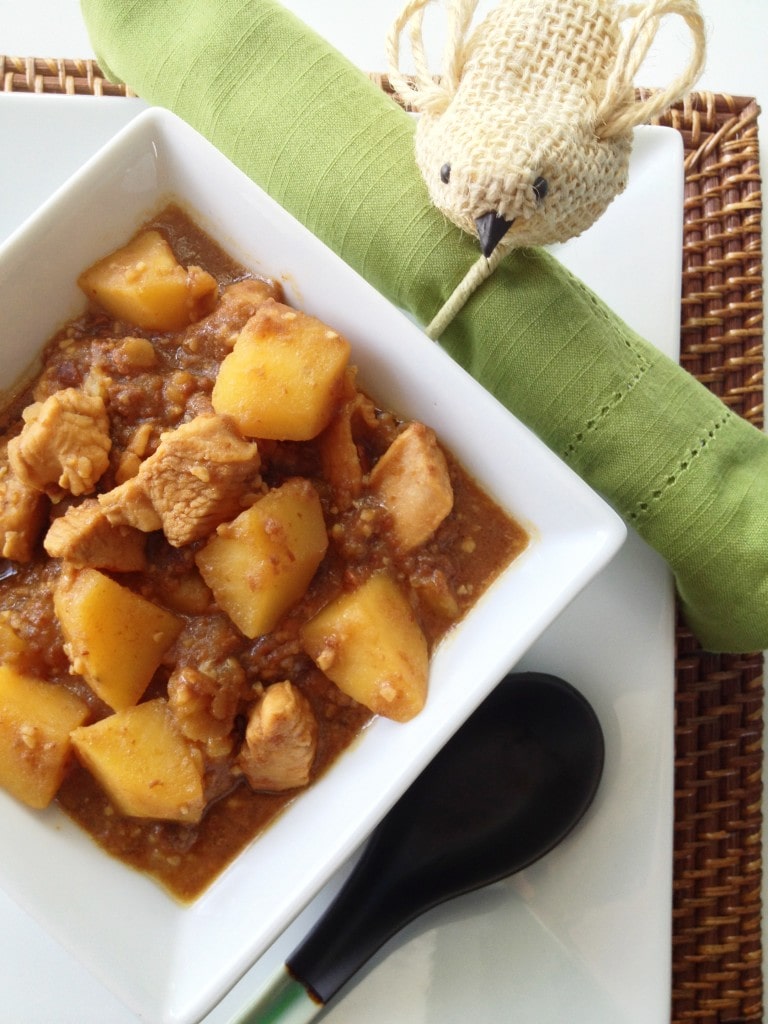 Finally there's a third special ingredient that balances out the taste: sugar. Without it, the stew would be way too salty so a nice spoonful of sugar marries the flavor well. Just a spoonful of sugar makes the chicken stew go down! In the most delicious waaaay…Yes I did just do that.
Print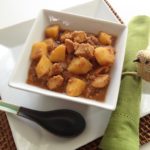 Nyonya Chicken Stew (Pongteh)
---
Author:
Total Time: 40 mins
Yield: 2 1x
1 chicken breast, cut into bite sized pieces or 1/2 lb. chicken drumsticks
1 Yukon Gold potato, peeled and cut into large pieces
1 tablespoon garlic, minced
2 tablespoons salted soy beans (tauchu)
1 tablespoon dark soy sauce
2 tablespoons sugar
3 cups of water
---
Instructions
Crush the salted soy beans into a paste in a mortar and pestle or with a fork
Saute garlic over medium high heat until fragrant
Add soy bean paste and saute for 1 minute
Add in chicken and toss to coat well. Cook until the chicken is no longer pink
Add water and potatoes and bring to a boil
Add dark soy sauce and sugar
Reduce heat to medium low and simmer for 30 minutes or until potatoes are cooked and ready to crumble
Stir gently to crumble a little of the potatoes to thicken the stew
Dish and serve hot
Prep Time: 10 mins
Cook Time: 30 mins