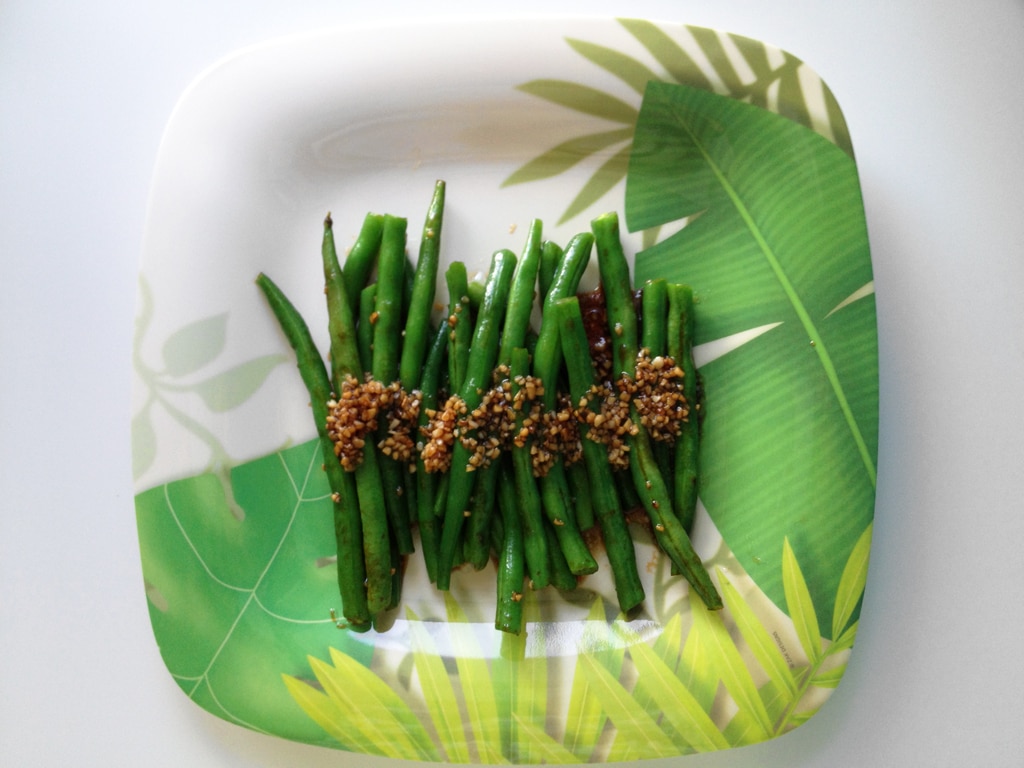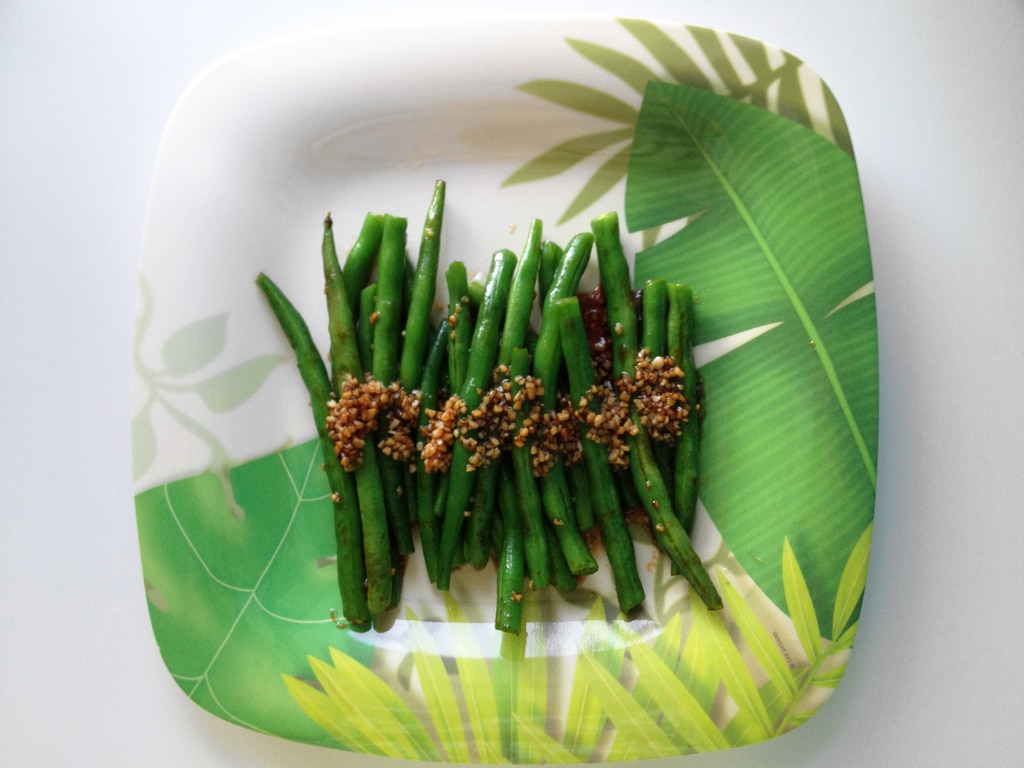 I've had this dish plenty of times before but it wasn't till trying it out at Chopsticks Super Buffet did I sit down, say to myself "I want to cook this at home" and then mentally deconstruct it.
The important thing about this recipe is to have all ingredients at hand, as it is stir-fried at extremely high heat and should be dished out before it becomes soggy, overcooked or burned. The best rule of thumb is to dish it when the green beans turn bright green. At this point, is it cooked yet still crisp; the perfect balance.
If the bottom of the wok starts to burn and stick, deglaze the wok and mix well to create its sauce. This sauce is later poured over the beans.
If you haven't noticed by now, most of my recipes generally do not include how much oil is needed for stir-frying or cooking. It is assumed that this is a given and just enough is used. This takes practice before you can eventually eyeball the amount and stir-fry like a pro.
Print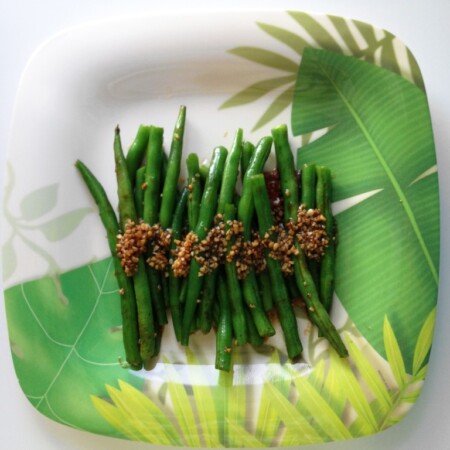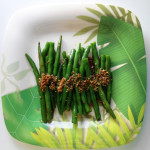 Green Beans Stir-Fry
---
Author:
Total Time: 10 mins
Yield: 2 1x
1/2 lb. green beans, ends trimmed off
1 teaspoon garlic, minced
1/2 teaspoon brown sugar
1 tablespoon oyster sauce
---
Instructions
Heat oil in a wok over medium high heat and saute green beans for a few minutes
Add in garlic and continue stir-frying
Add in sugar and oyster sauce and stir to coat, tossing continuously
Stir-fry until the green beans turn bright green
Dish and pour the sauce on the beans
Serve hot
Prep Time: 5 mins
Cook Time: 5 mins