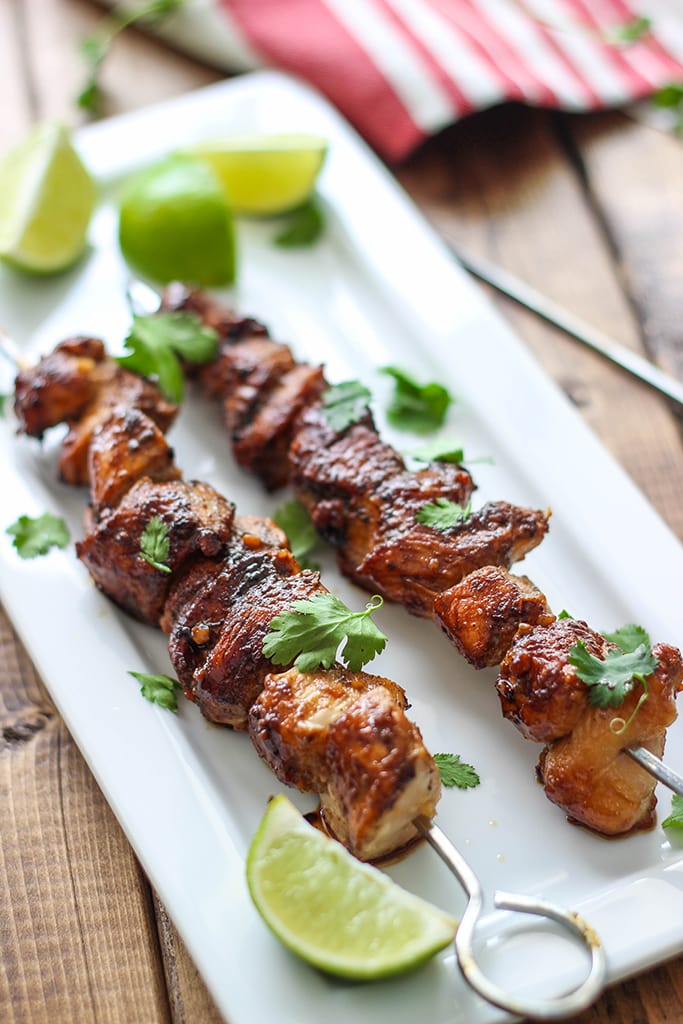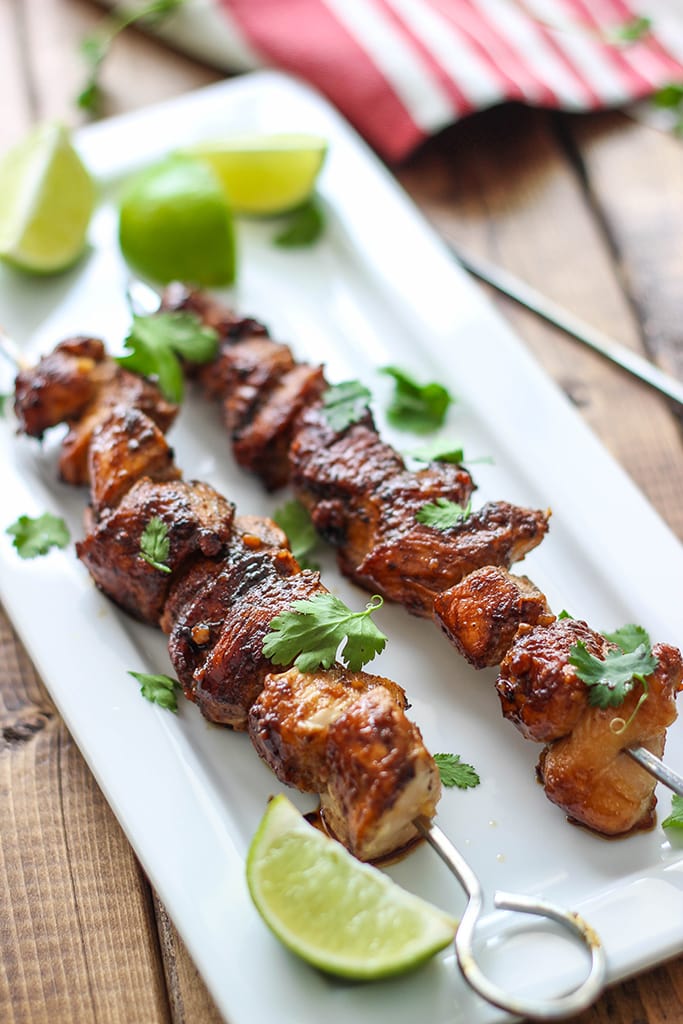 More skewers! Today we'll have even more skewers for some summer fun. A couple weeks ago I posted Sriracha shrimp skewers to start it off and we're continuing the fun today. So here's another recipe in the honey garlic series. If you can't get enough of the sauce, scroll down for a list of the full series.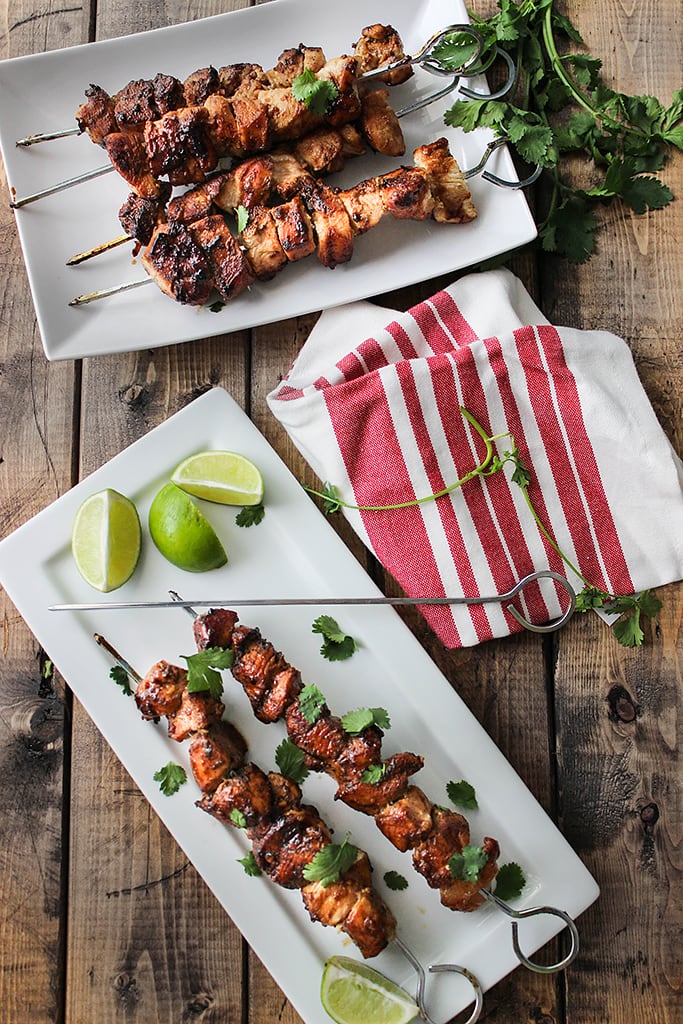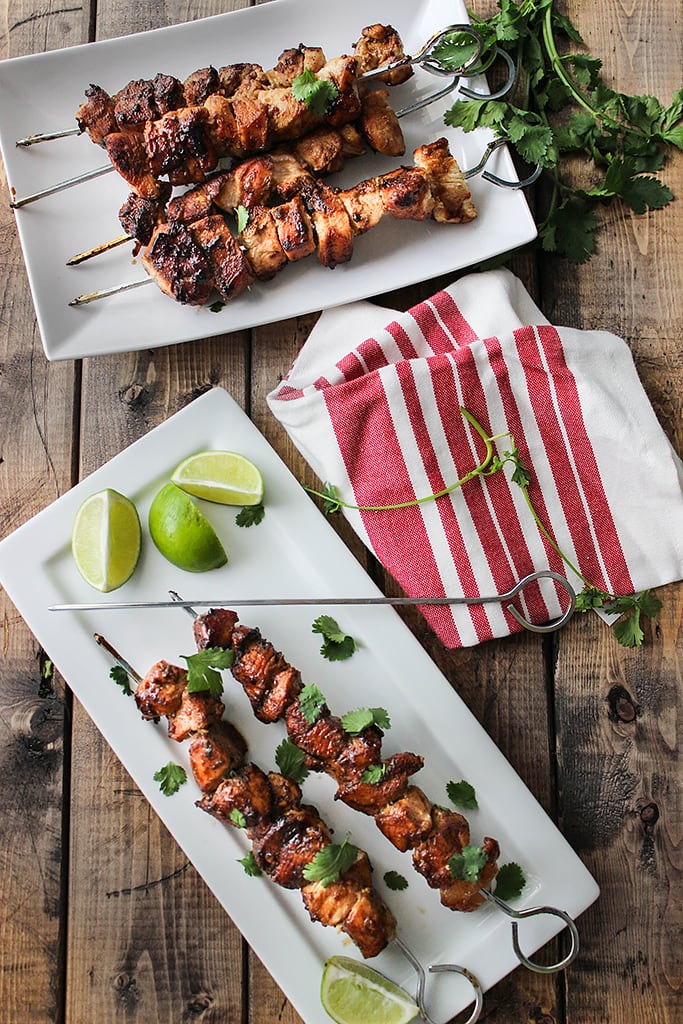 As usual it's only five ingredients to make this happen and less than 30 minutes of cooking time to enjoy the food. There is some time for marinating but I like to think of that as downtime in cooking. Go mingle with your cookout guests, prep something else or do whatever makes you happy.
So let's start cooking!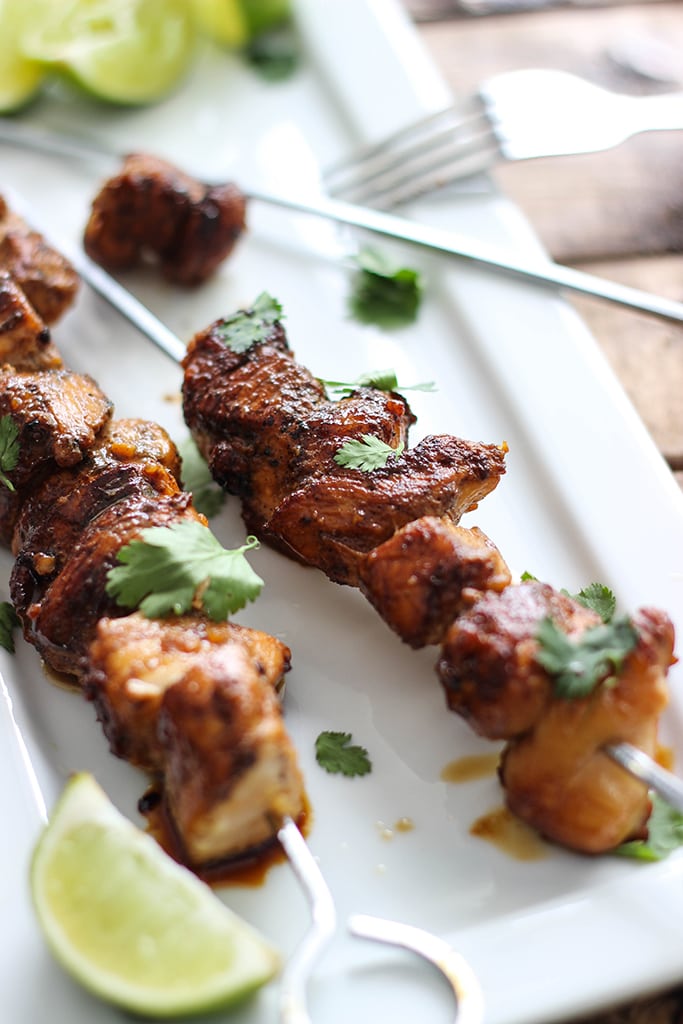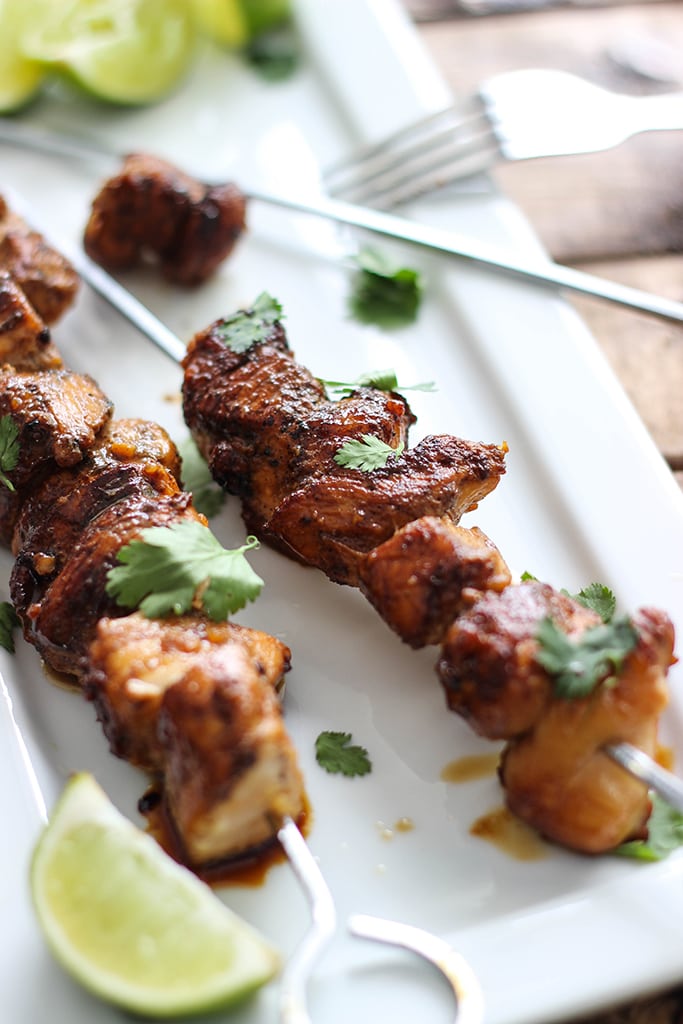 I used four boneless, skinless chicken breasts here. Trim off any excess fat and cube them big. You'll want skewers that'll looks like you're getting your money's worth so we want thick, juicy slabs of meat. Try to cut them the same size though so you'll get even cooking all around.
Then it's off to marinating and some downtime. You could skip this step if you're pressed for time, it just might not be as flavorful.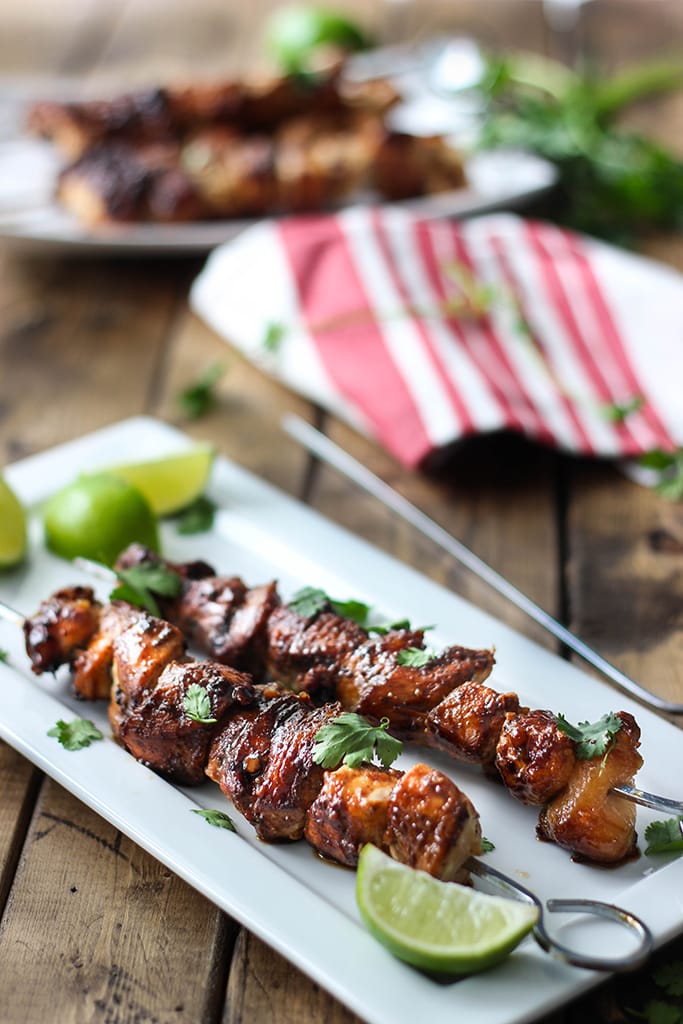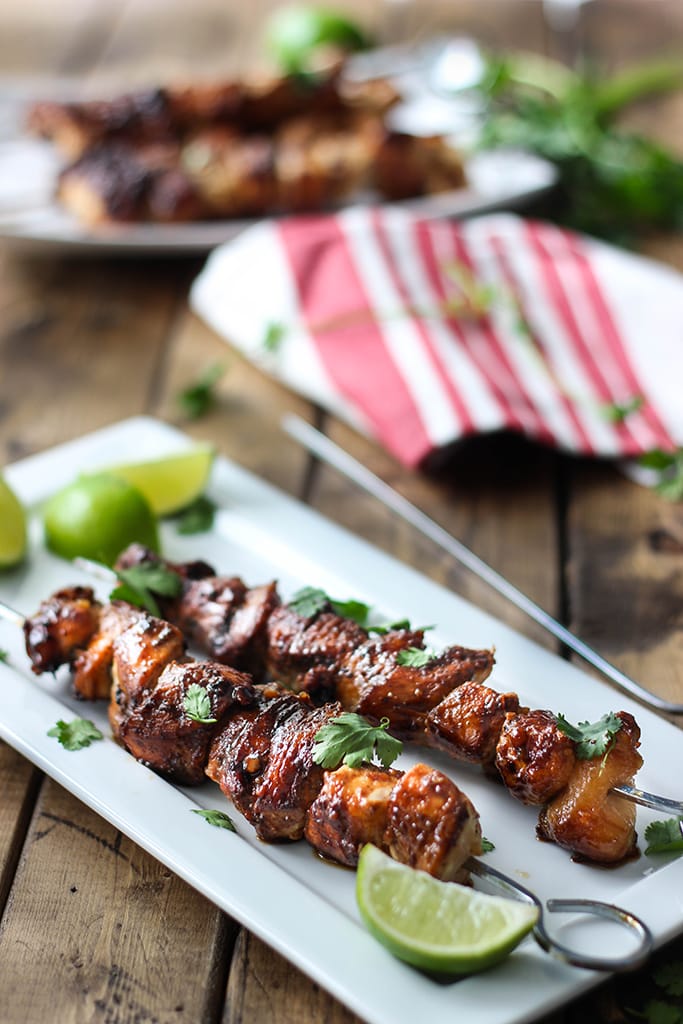 Our goal is to caramelize all the honey in the sauce while cooking so we get that gorgeous sear. So on top of marinating these babies, we're gonna baste them in the sauce too. I split the sauce into two for this reason, half for the marinade and half for basting.
You should have with some gorgeous chicken skewers which will go nicely with some lime juice. Juice it up! I ended up with six skewers total so that should be enough for four servings.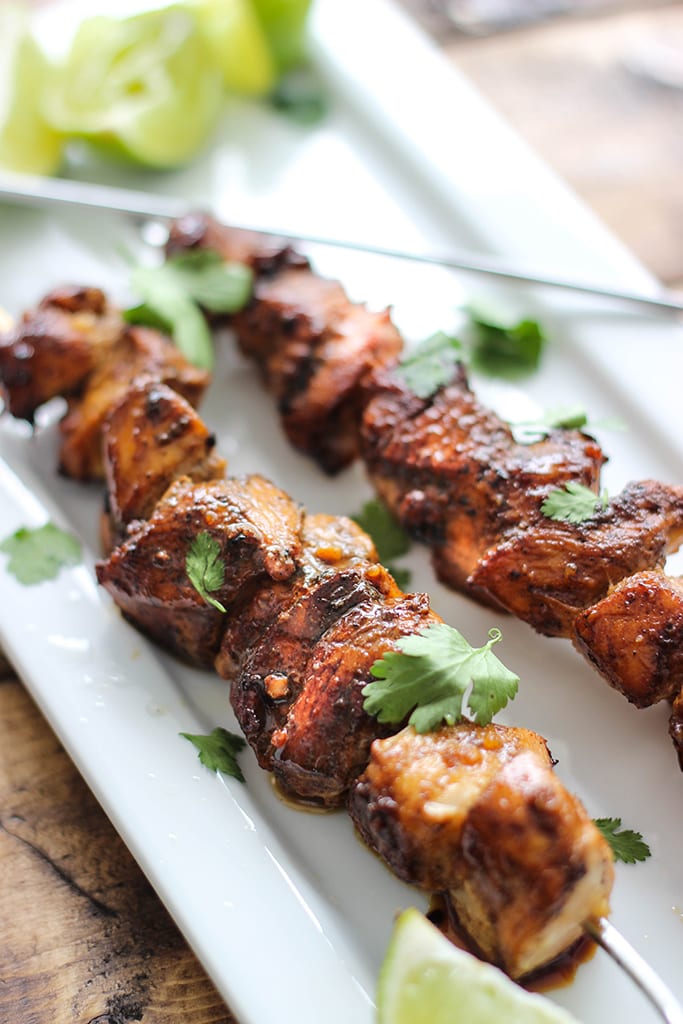 And that's all there is to this recipe! Quick, easy and straight to the point.
Happy grilling!
For more recipes in the honey garlic series:
Print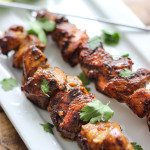 Honey Garlic Chicken Skewers
---
Author:
Total Time: 25 mins
Yield: 4 1x
4 boneless, skinless chicken breasts, cubed
Sauce:
1 teaspoon garlic, minced
1/2 teaspoon ginger, minced
4 tablespoons honey
2 tablespoons soy sauce
---
Instructions
Combine the sauce ingredients and divide into half
Marinate the chicken with half of the sauce for 30 minutes. Discard marinade
If using bamboo skewers, soak in water while marinating
Thread the skewers with the chicken cubes
Grill the chicken skewers while basting with the remaining sauce, about 6-8 minutes per side
Dish and serve hot served with lime wedges
Prep Time: 10 mins
Cook Time: 15 mins