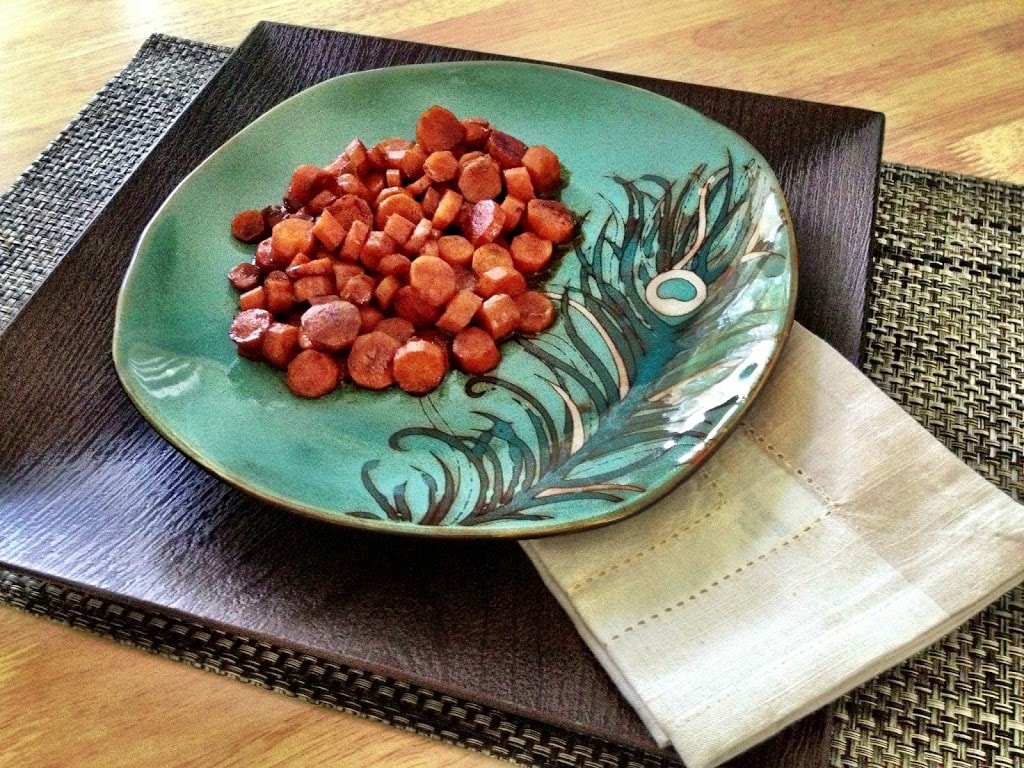 Carrots are one of those vegetables that are often overlooked. Sure you see it plenty of them as low calorie snacks, in mixed vegetable dishes, in stews and pot roasts and the occasional carrot souffle at Thanksgiving. But you rarely see them showcased on their own, besides the popular way of cooking them in butter and brown sugar. That's how my mom enticed me to eat them as a kid and it worked. Pretty sure many of you had them growing up. Anyway, carrots by themselves can be rather boring. At least I think so. But then I came across this recipe for carrots with five spice and everything changed. Dun dun duuuuun…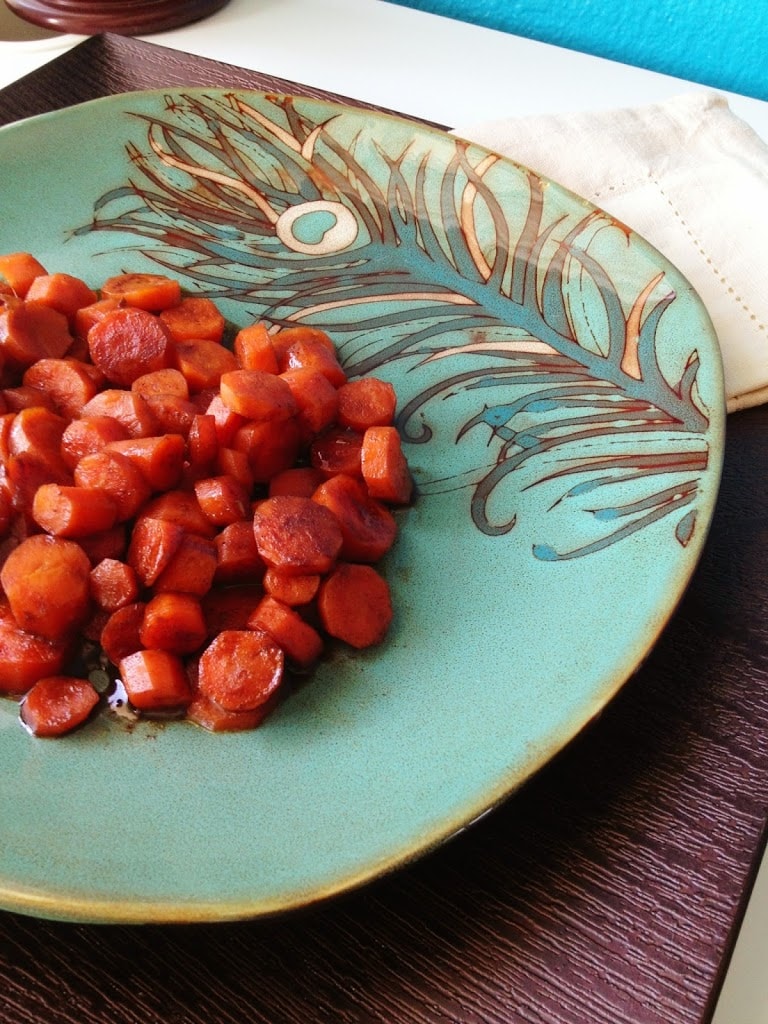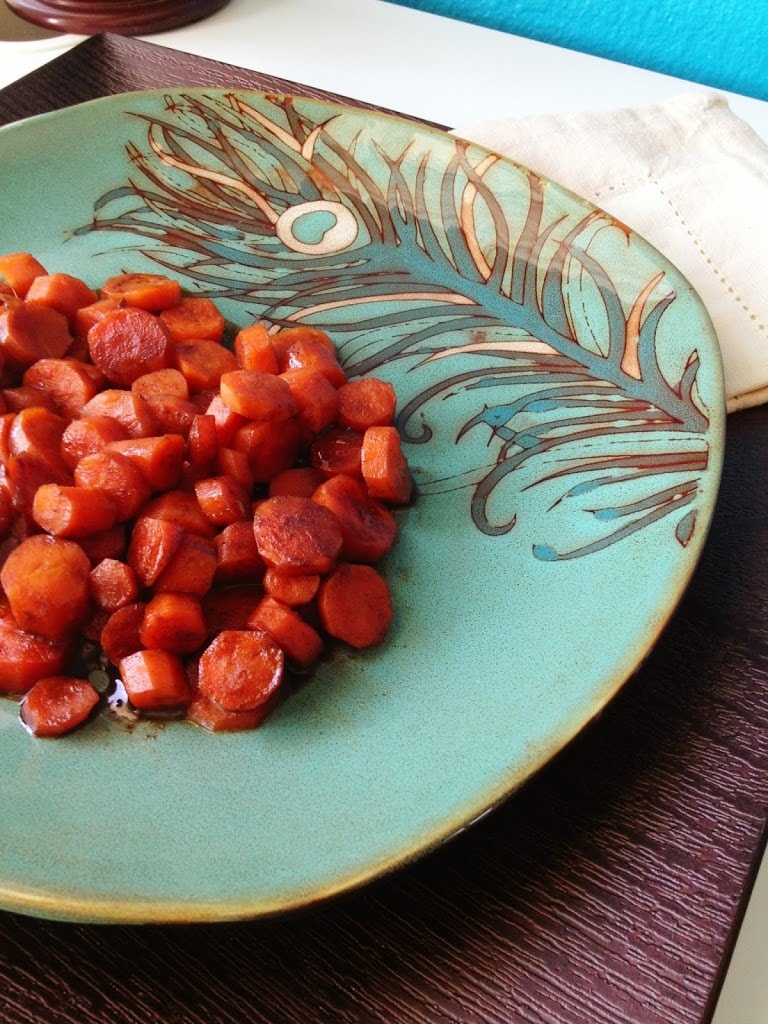 Five spice is an Asian mix of spices such as star anise, cloves, cinnamon, sichuan pepper and fennel seeds.  Five spices, hence the name. What makes this spice mix utterly unique is that they include all of the five flavors: sour, bitter, sweet, pungent and salty…all in one little miracle bottle. Now how about that! I mean, I didn't know this fact when I tasted it the first time. Maybe my tongue isn't well equipped to handle that flavorsplosion, or maybe it's just too much for the human tongue to register. But I still haven't tasted this flavor nirvana the second and third time round. So let me know if you can taste all of them at once! We'll crown you Reader with a Bionic Tongue. Seriously.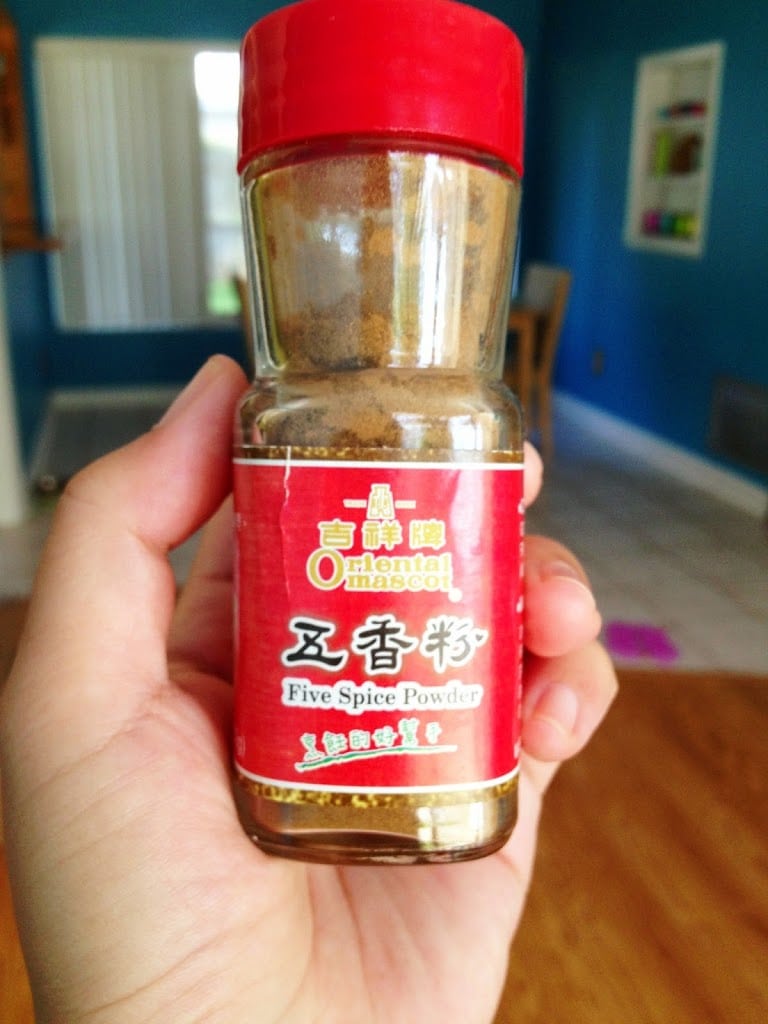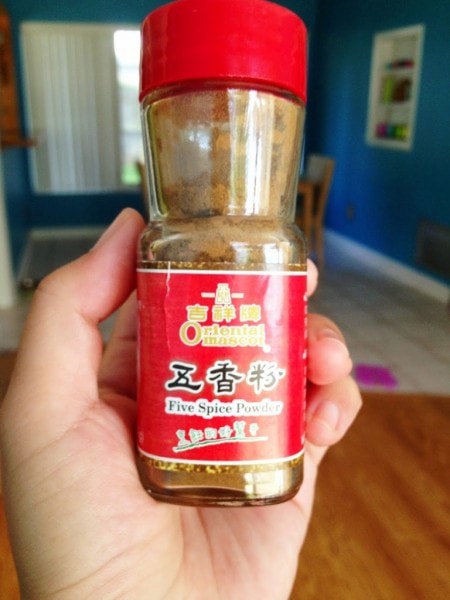 That's what they look like. I'm pretty sure McCormick has them too but I can't guarantee how authentic it will be. I've had very little experience with five spice in my cooking years and only recently started using it.  But since then I've come up with a bunch of different yummy recipes: Taiwanese Popcorn Chicken and Crispy Chili Beef. Both are amazing…and crispy! Heck, you could marinate chicken in soy sauce with five spice and throw them on a grill too. And the five spice recipe exploration continues.
Anyway, carrots will love you for this and you'll never eat them the same. I promise.
Print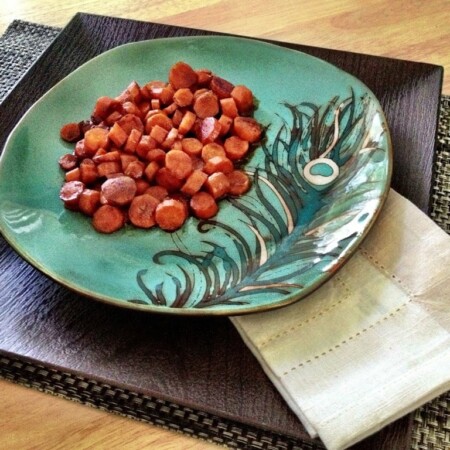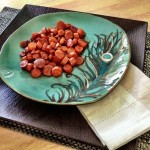 Glazed Carrots with Five Spice
---
1 1/2 cups carrot, sliced
1/4 cup water
1 tablespoon light soy sauce
1 tablespoon brown sugar
1 tablespoon butter
1/2 teaspoon five spice powder
---
Instructions
Over medium high heat, melt butter in pan and saute carrots
Add five spice powder and stir to combine
Pour in water, soy sauce and sugar and bring to a boil
Lower heat to medium low and cover, simmering until carrots are tender
Dish and serve hot