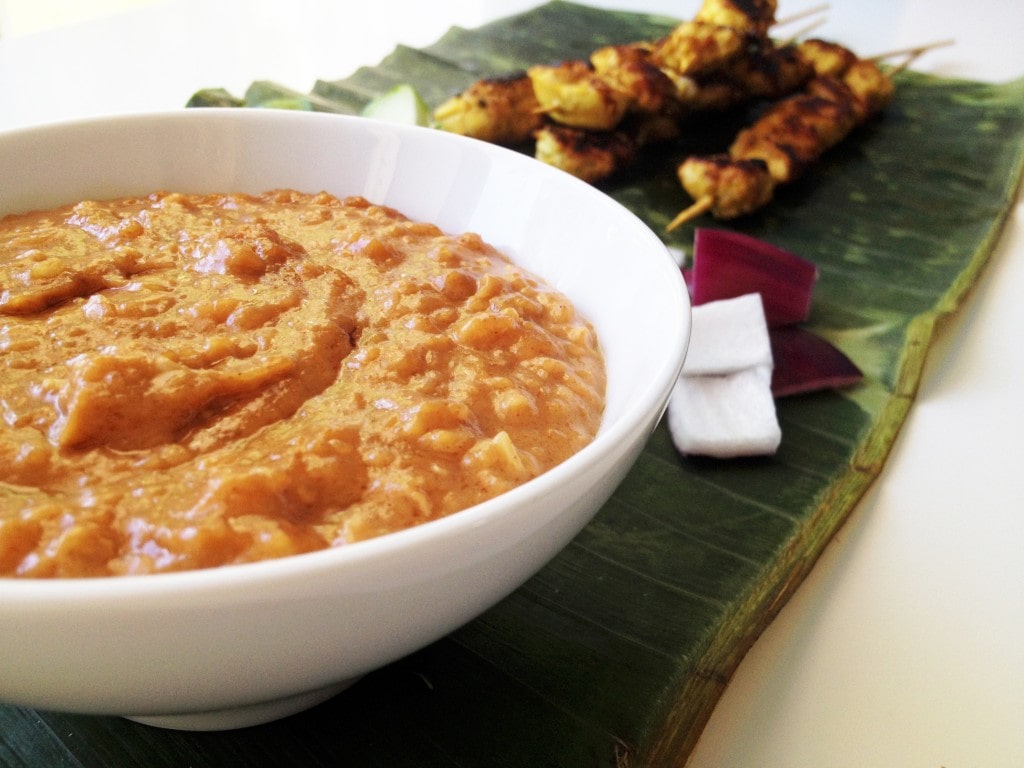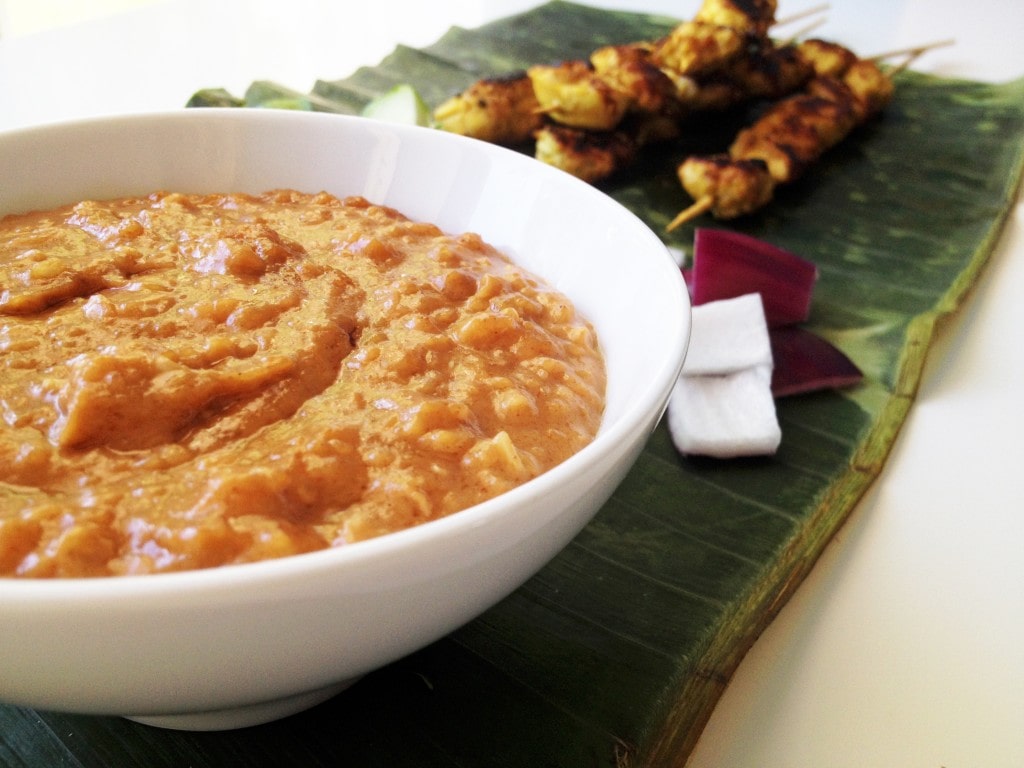 This recipe for easy peanut sauce is for those that want a quick peanut sauce but don't want to have to buy a whole new pantry. If you're looking for an authentic recipe and the whole nine yards version, check out my recipe for Authentic Peanut Sauce. While it's easy and tempting to just combine coconut milk and peanut butter to make peanut sauce, something like that would taste very one dimensional, so I've upped the ante with a few extra ingredients to give this peanut sauce a little more depth, with ingredients that can be found in your usual grocery stores. Happy day!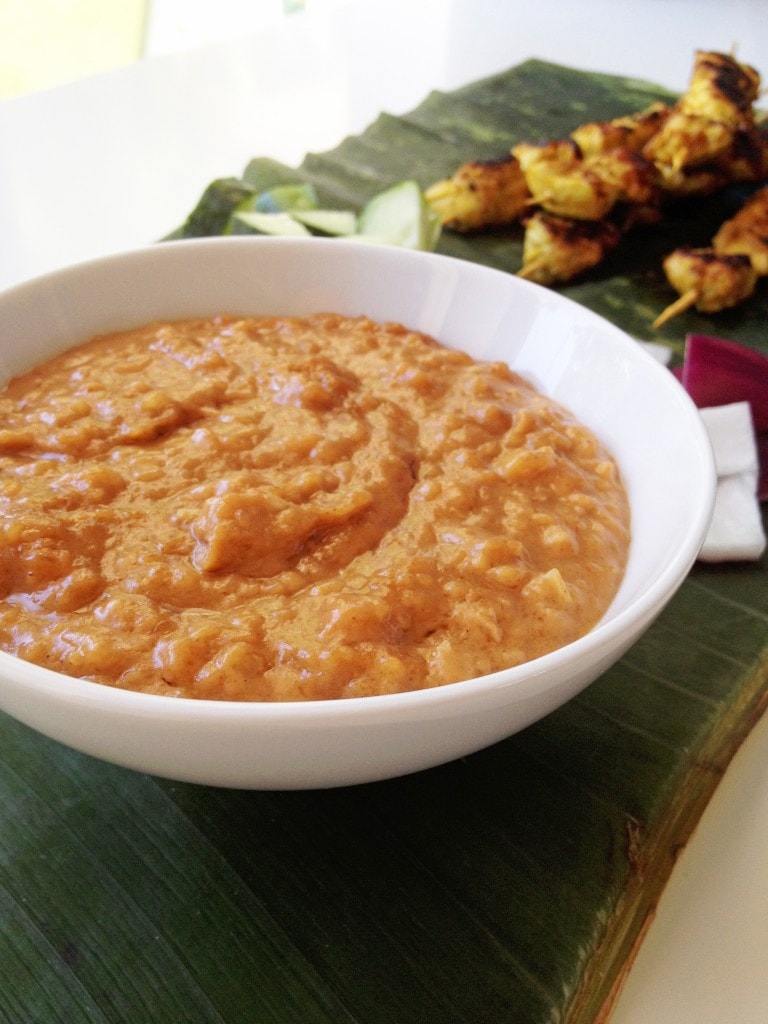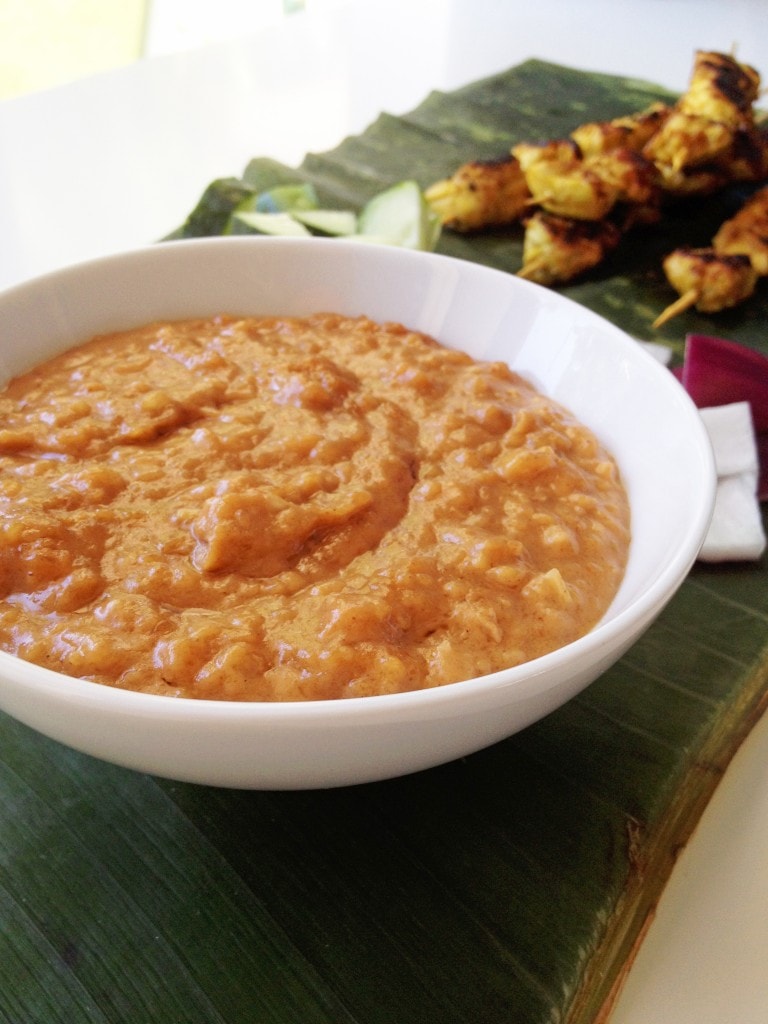 Let's talk about the ingredients for a second. While it's tempting to leave out the ground peanuts or use chunky peanut butter in its place, you'll want a peanut sauce with texture and I find adding these peanuts makes me feel less like I'm dipping into peanut butter and more like I'm dipping into peanut sauce. You can switch out shallots with a yellow onion, half a yellow onion should be equal to 5 shallots. Lastly, if you want it slightly thinner, just add more coconut milk!
Now what can we eat with this peanut sauce? Plenty! There's my Authentic Chicken Satay There's also Mixed Salad in Peanut Sauce (Rojak Mamak). And there's Beef Noodles in Peanut Sauce (Rojak Daging). Lot's of ways to enjoy this!
Print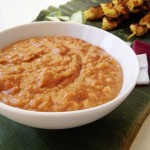 Easy Peanut Sauce
---
Author:
Total Time: 15 mins
5 shallots, sliced
1 tablespoon garlic, minced
1/2 teaspoon ginger, minced
2 tablespoons chili paste / Sriracha sauce
2 tablespoons brown sugar
1 cup coconut milk
1/2 cup roasted peanuts, coarsely ground
1/2 cup peanut butter
2 tablespoons lime juice
1 tablespoon thin soy sauce
Salt to taste
---
Instructions
Blend shallots, garlic, ginger and chili paste into a coarse paste
Over medium high heat, saute the spice paste until fragrant, about 3 minutes
Add sugar, lime juice and soy sauce and stir to mix
Pour in coconut milk and simmer for 5 minutes, stirring continuously
Add in ground peanuts and peanut butter, seasoning with salt and stirring to combine
Simmer until the sauce thickens a little
Remove from heat and allow to cool, the sauce will thicken upon standing
Notes
Makes about 3 cups
If the sauce is too thick, add more coconut milk.
Prep Time: 5 mins
Cook Time: 10 mins