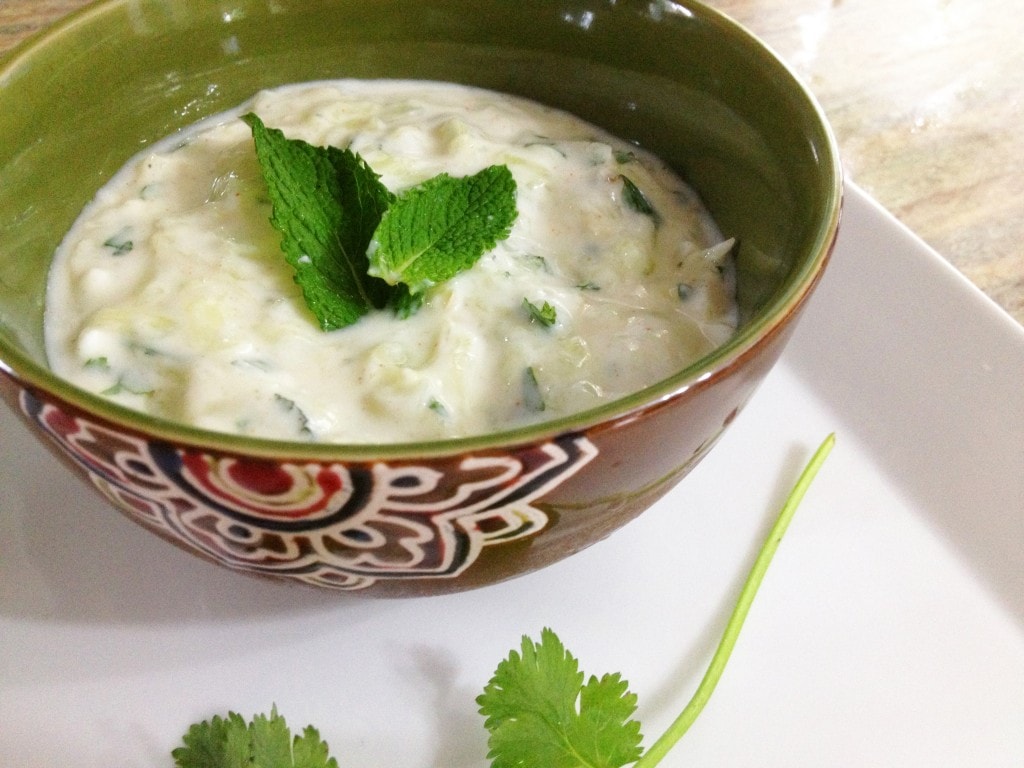 Cucumber Raita is an Indian side dish which is always served chilled. This is the stuff that combats all those spicy, fiery Indian dishes that make you cry for your mother. As with other raitas, the common ingredient that binds them all is plain yogurt. It's such a healthy side dish too! And the great part about it all is how you can take it to the next level and make so many different types of raita. Cucumber, okra,
onion
, potato,
spinach
and so many others. The options are limitless! So if you're tired of the same old raita, make a different one!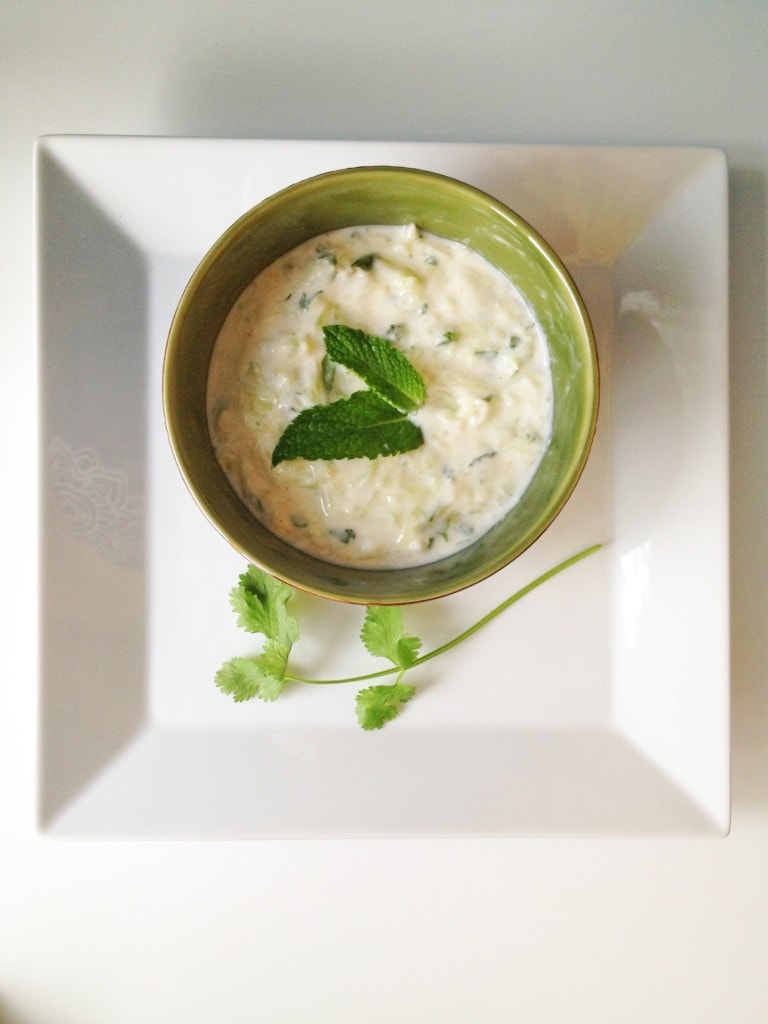 Cucumber raita is by far my favorite, followed by onion and spinach. I usually serve this along with spicy-burn-your-mouth-but-in-a-good-way dishes such as Tandoori Chicken, rogan josh, lamb vindaloo… the list goes on. I know I've mentioned this before but the cool raita will be your life boat once you're drowning in a sea of spiciness. So this will shine best when served alongside something spicy.
My mom introduced this to me as a side dish to Spicy Sour Fish (Ikan Assam Pedas). The variation I was taught was to peel and cut the cucumber in half, deseed it with a spoon and then slice it thinly. Over the years, I tried dicing it instead and gradually settled on my favorite method; grating it. It's so much more smoother then.
As for the spices, it's mildly flavored with cumin and chili powder, brought to a new level with fresh mint and finally splashed with lemon juice. Due to the high content of water in cucumber, it might be watery when it sits in the fridge. Don't panic! All you need to do is stir it up a little before serving and it's as good as new.
Print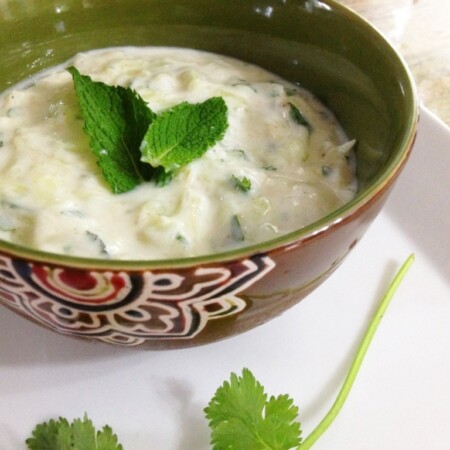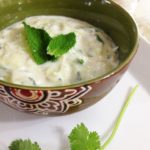 Cucumber Raita
---
1 garden cucumber, peeled and grated
1 – 1 1/2 cup plain yogurt
1/4 teaspoon chili powder
1/2 teaspoon cumin powder
1/4 teaspoon coriander powder
1 tablespoon chopped fresh mint
Salt to taste
---
Instructions
Whisk the yogurt until it is smooth
Add chili powder, cumin powder, coriander powder and salt, mixing well
Add lemon juice, mint and cucumber
Stir to mix well and refrigerate for at least 30 minutes
Serve chilled