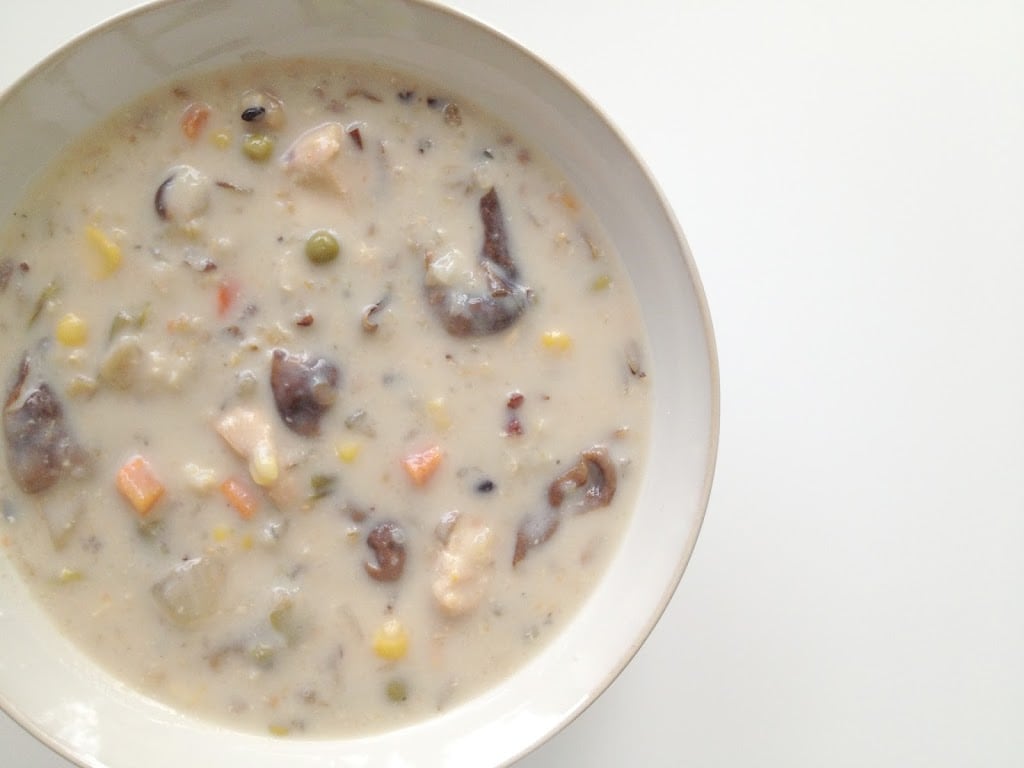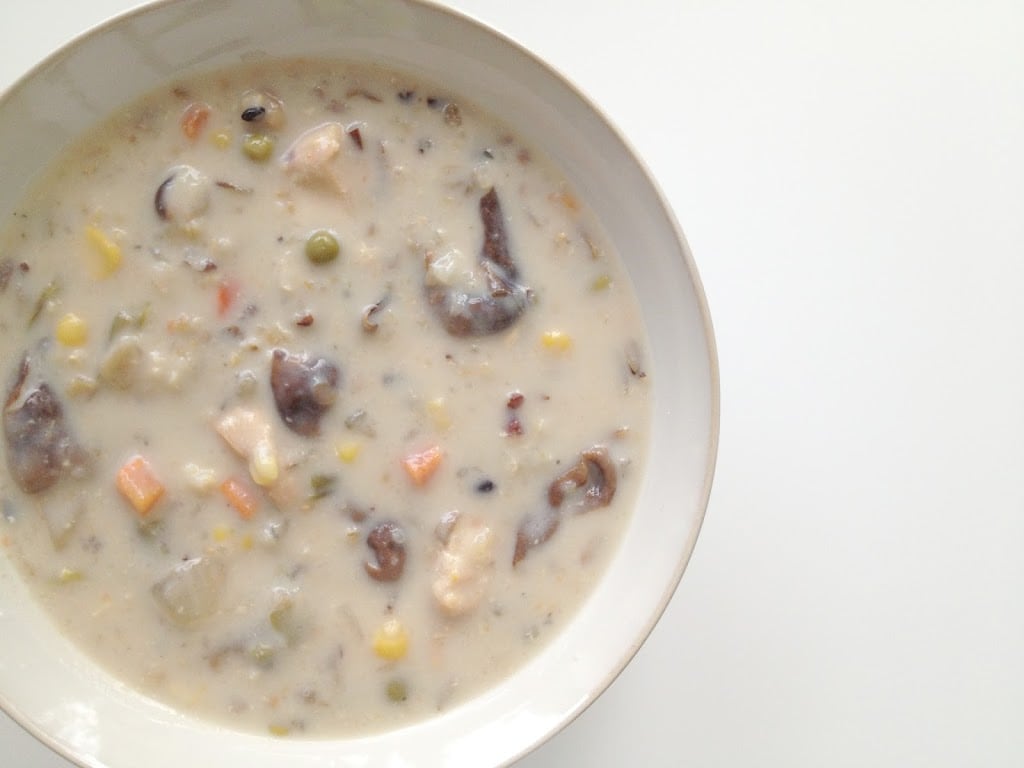 It seems my crock pot only sees a lot of use during the ghastly winter months when comfort food is in high demand to soothe the winter blues, or when I am lazy. Seeing as it's still summer, you can attribute this post to the latter. This creamy soup is rich and so very dippable with a handy baguette lying around. Tear out chunks and soak up the soup to your hearts content.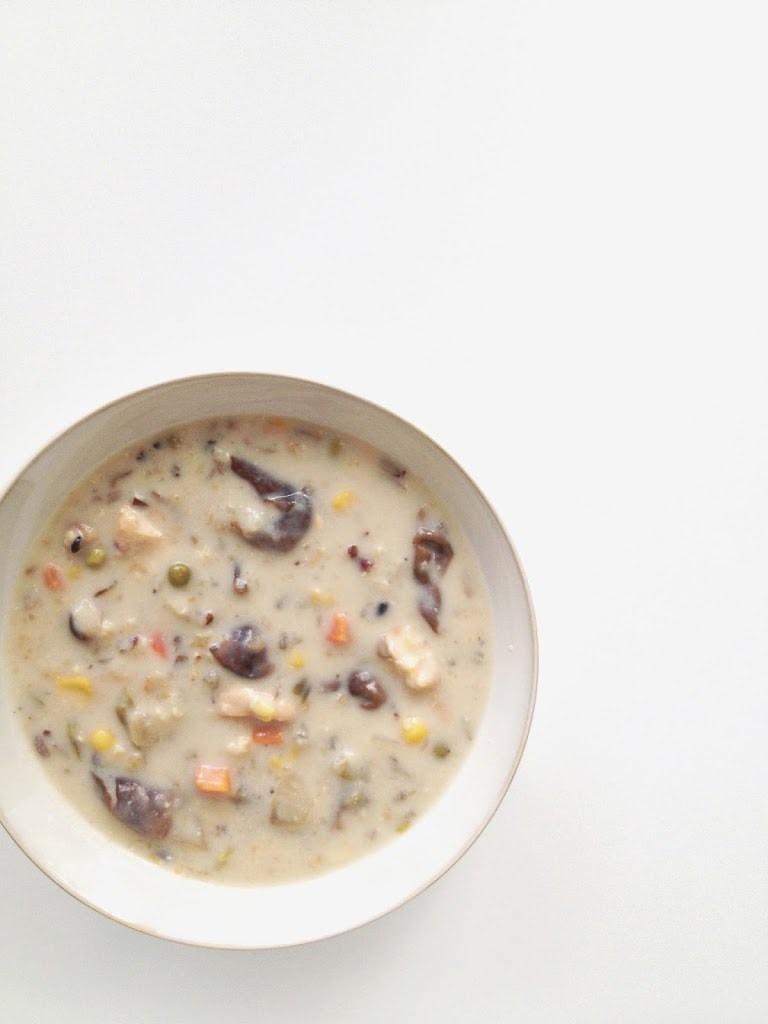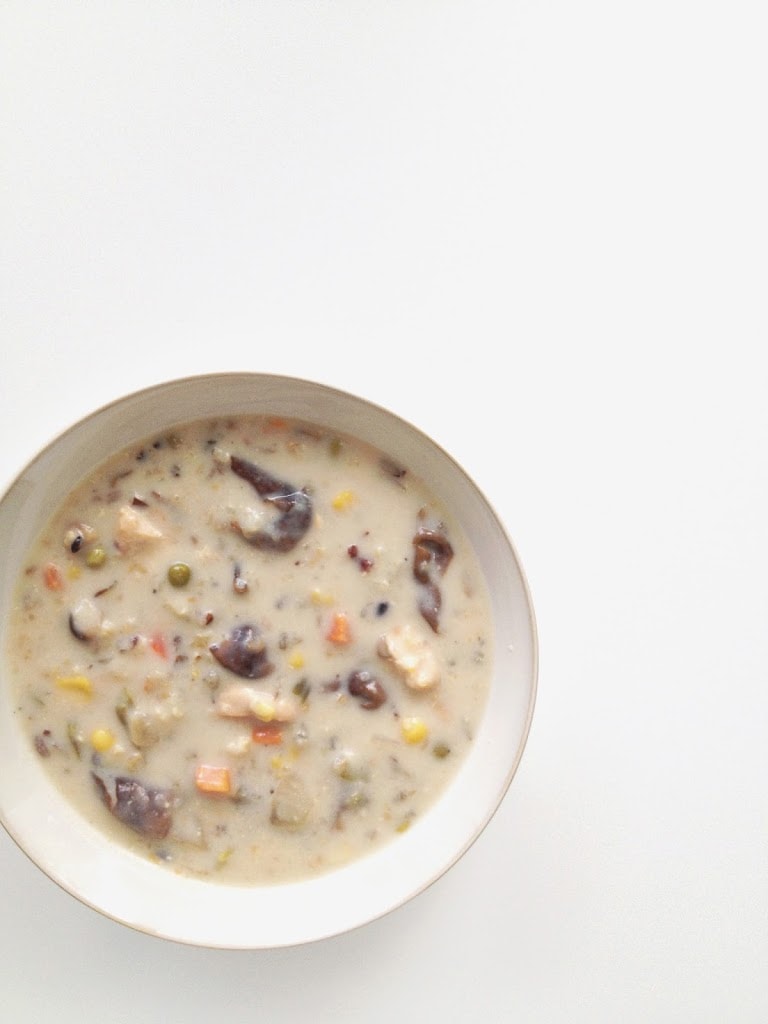 All you need is about 15 minutes prep time for this and you can cook and forget while you sleep and viola, a hearty meal waiting for you the next day. Who says you can't multitask while you sleep?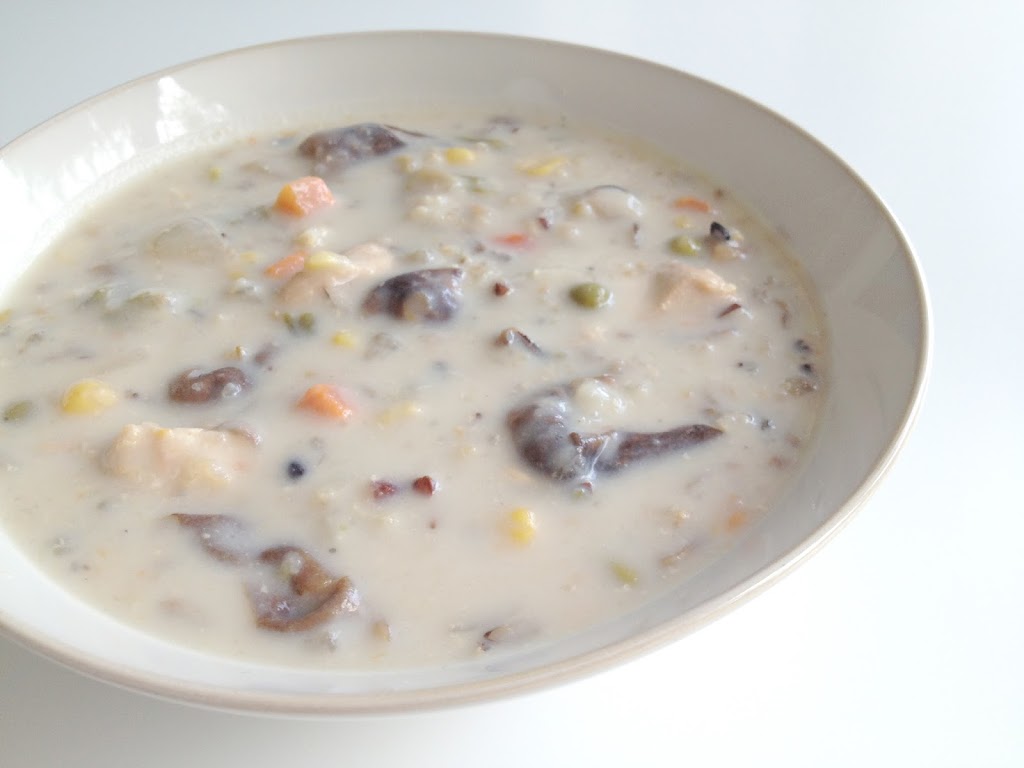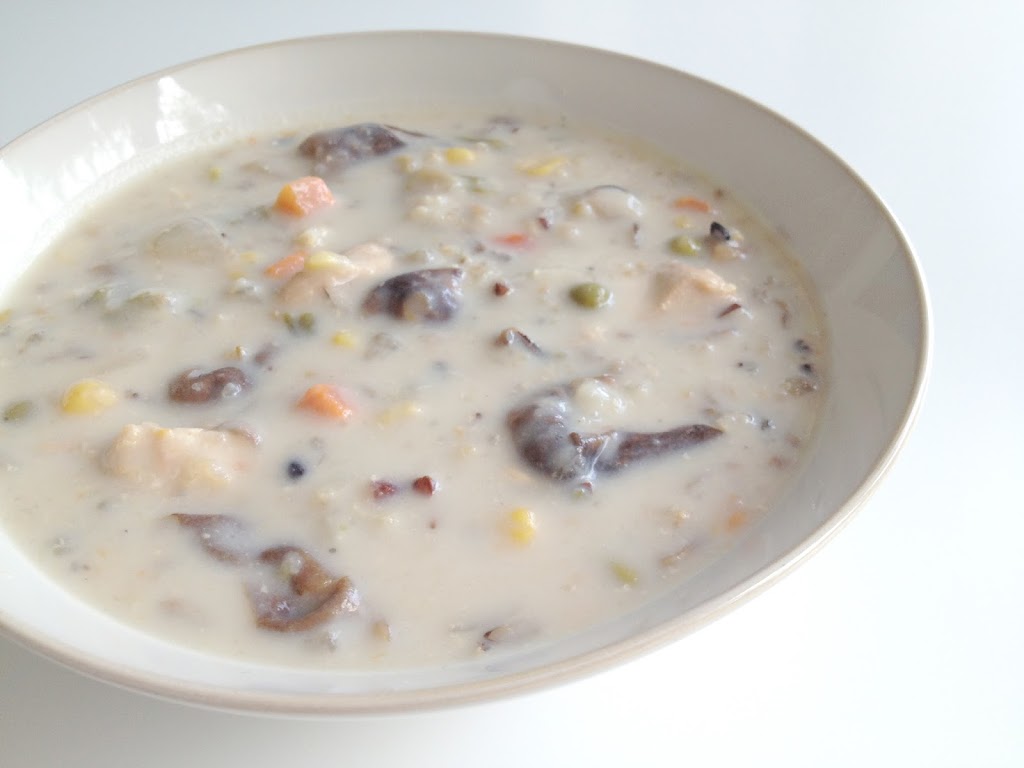 Print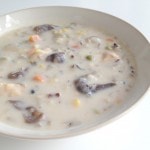 Creamy Chicken, Mushrooms and Wild Rice Soup
---
2 boneless skinless chicken breasts, cut into bite-sized pieces
1/4 cup yellow onion, chopped
1/2 cup wild rice
2 cups frozen mixed vegetables
1 cup straw mushrooms
2 cans (10 oz.) condensed cream of potato soup
2 cups chicken broth
1/4 teaspoon sage
1/4 teaspoon rosemary
1 cup half and half
Salt and pepper to taste
---
Instructions
In a large mixing bowl, mix together onions, wild rice, vegetables, mushrooms, potato soup and chicken broth
Season with sage, rosemary, salt and pepper to taste
Place the chicken pieces in the slow cooker
Pour the soup mixture over the chicken and stir to combine
Cover and cook on the low heat setting for 8 hours
Stir in half and half and cook on high for 30 minutes
Dish and serve hot.
Notes
This can be done over the stove top as well over medium low heat for 4 hours