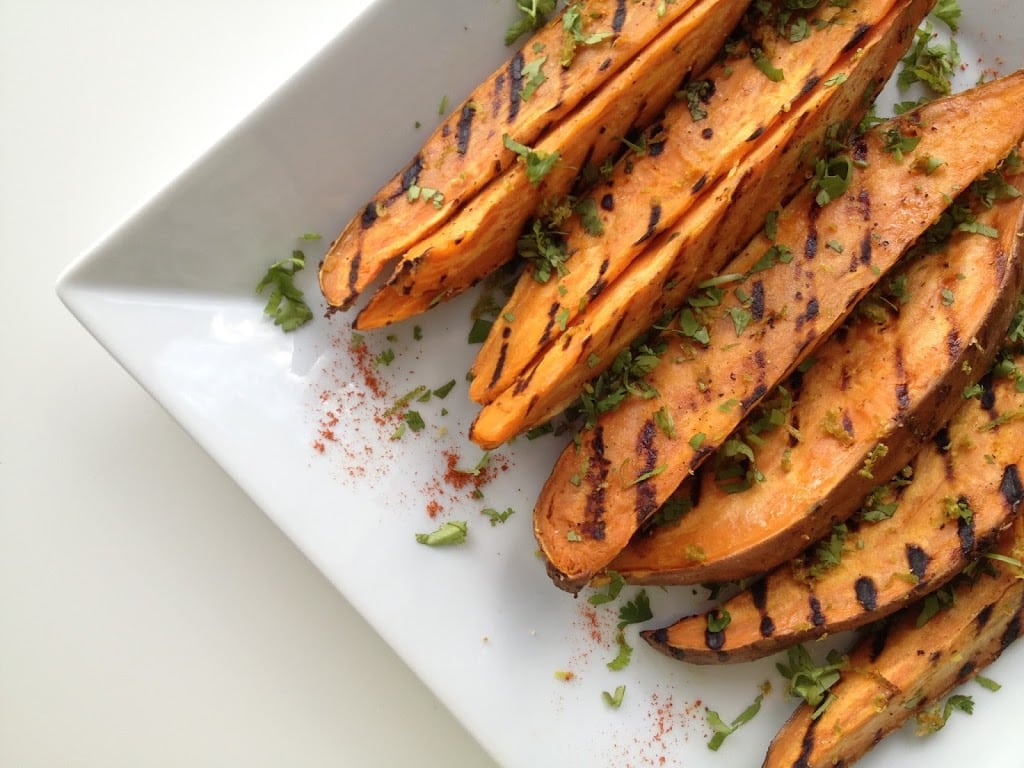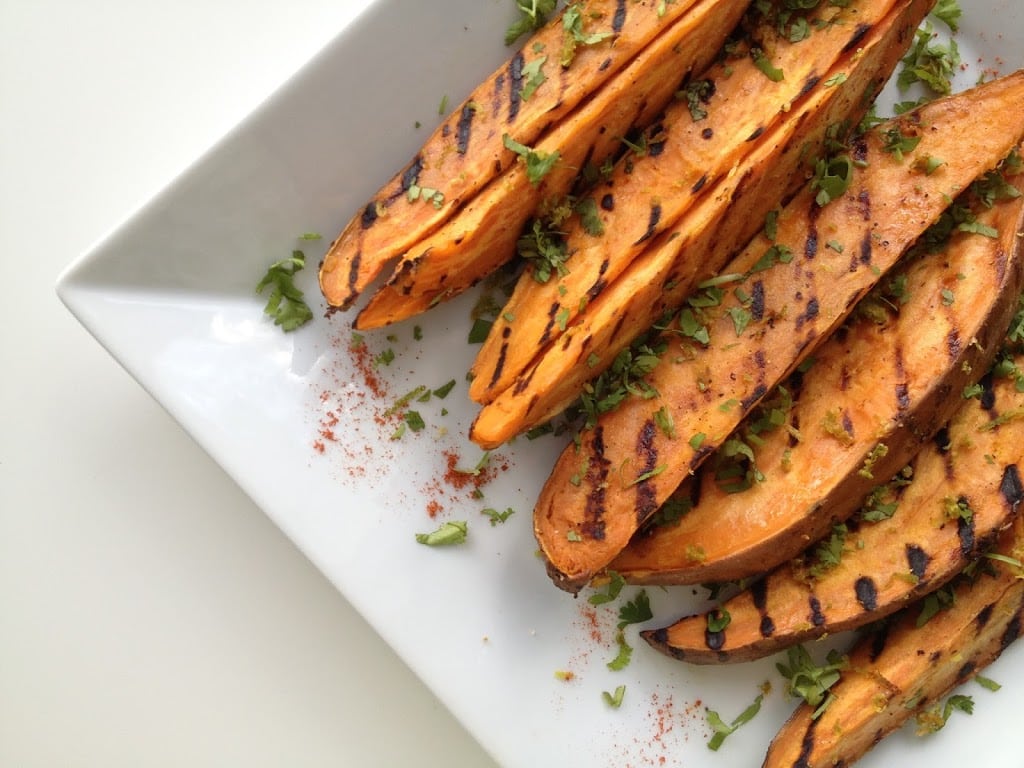 My house has yet to be equipped with a grill but the recent purchase of a stove top grill pan has given me the opportunity to join in the summer's most celebrated activity, albeit a little late. So here we have a simple summer recipe for sweet grilled potatoes.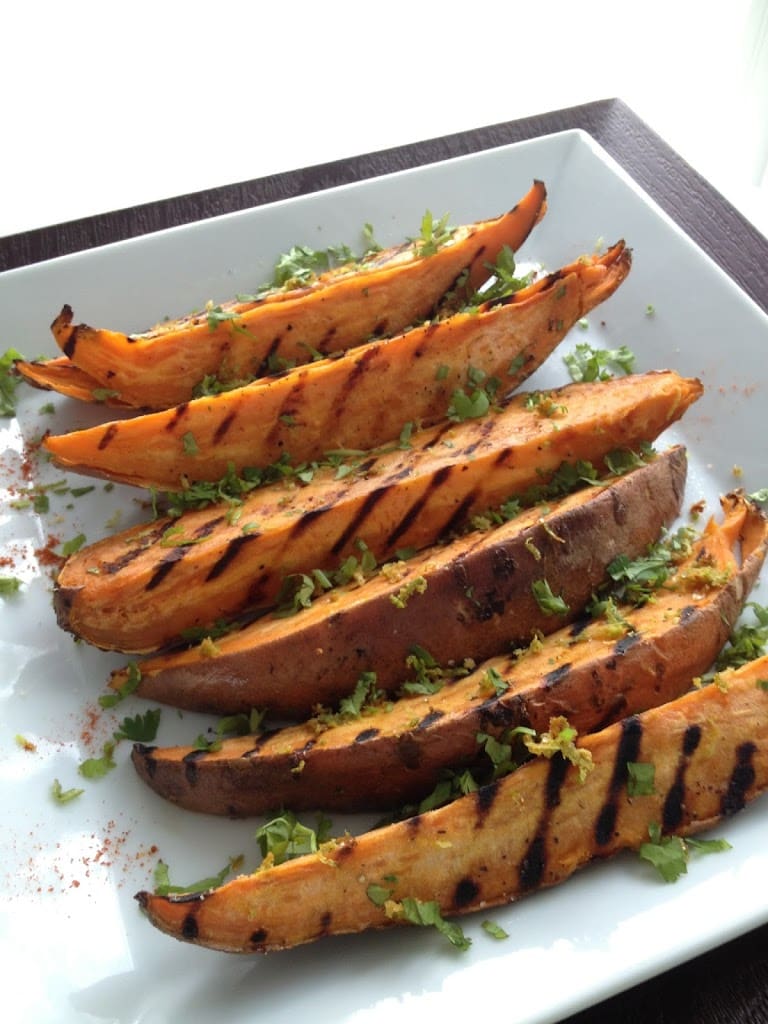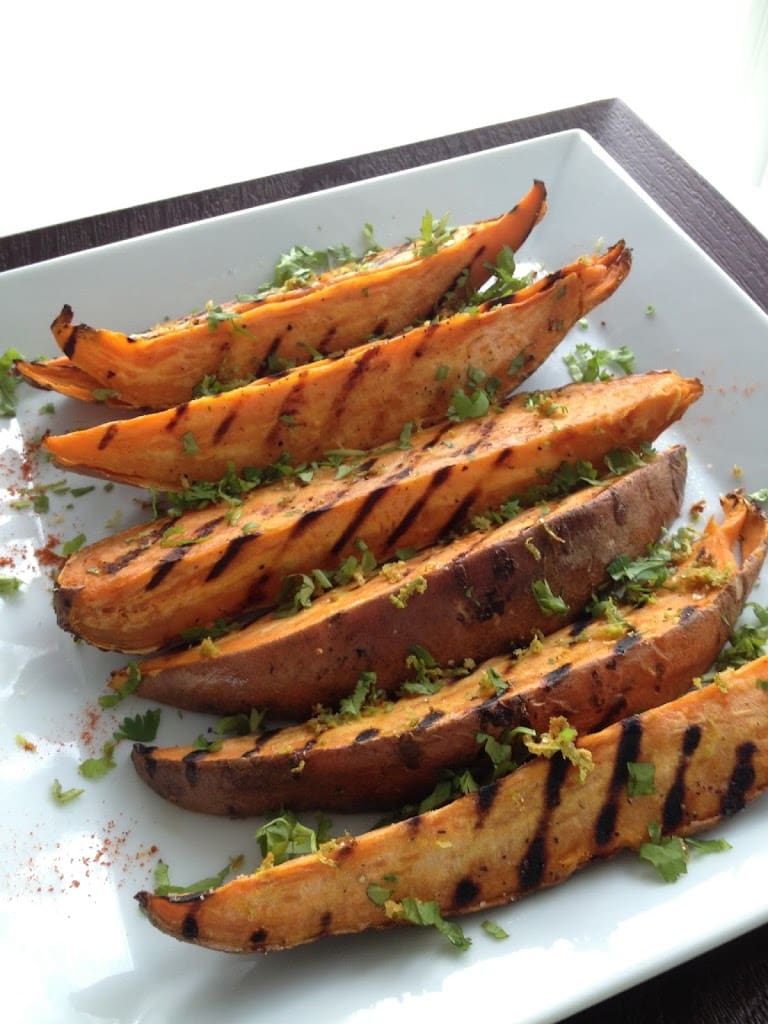 This recipe infuses all the flavors of spicy, sweet, salty and tangy in one neat little fleshy package with beautiful grill marks to boot. The natural sweetness of sweet potatoes is balanced out with the tangy notes of lime zest with fresh cilantro and the spicy undertones from cayenne brings a little kick to the table.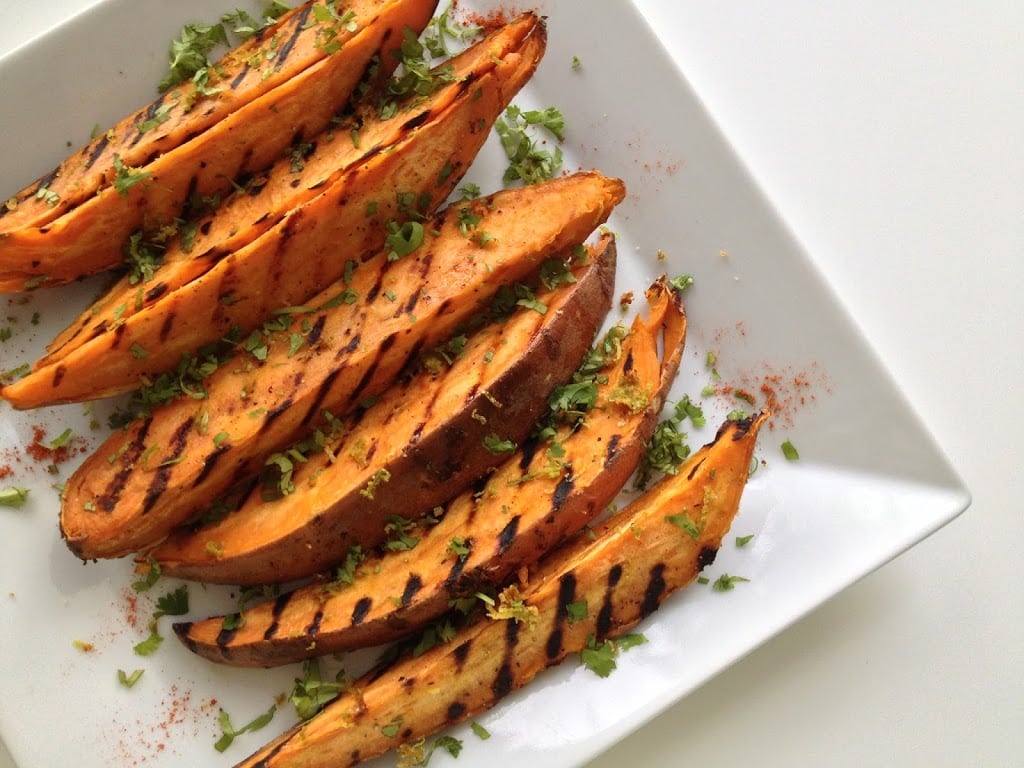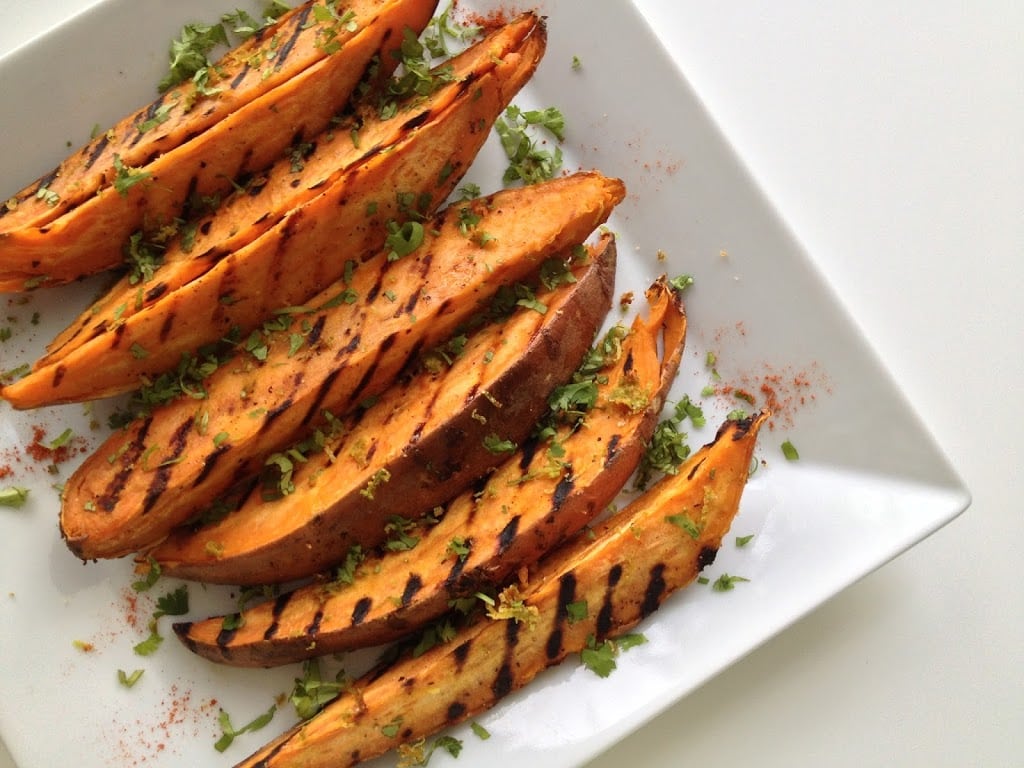 There are so many ways to spice this up and add some more depth such as adding cumin, cinnamon or garlic but I opted to stick with something simple. If you want to go crazy with it though, feel free!
Print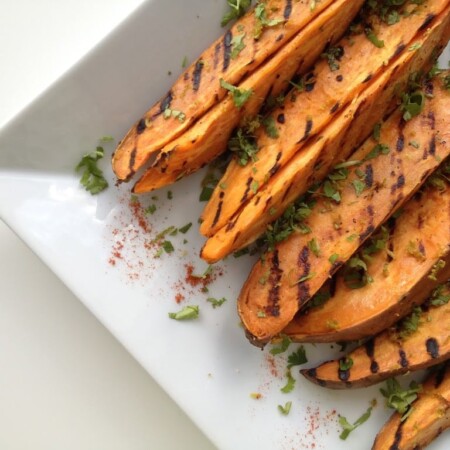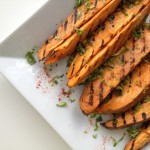 Cilantro and Lime Grilled Sweet Potatoes
---
1 large sweet potato
1 teaspoon lime zest, grated
1/4 teaspoon cayenne pepper / chili powder
1/4 tablespoon salt
2 tablespoons cilantro, chopped
Salt and pepper to taste
1 tablespoon oil
---
Instructions
Parboil the potatoes in a pot of hot water until they are fork tender or microwave for 7-10 minutes. Set aside to cool.
Preheat the grill to medium heat
Cut the potatoes into eights lengthwise
Mix lime zest, cayenne pepper and 1/4 tablespoon salt
Brush the potatoes with oil and season with salt and pepper
Arrange the potatoes on the grill and grill on all sides until cooked through
Dish and sprinkle with the lime mixture and chopped cilantro