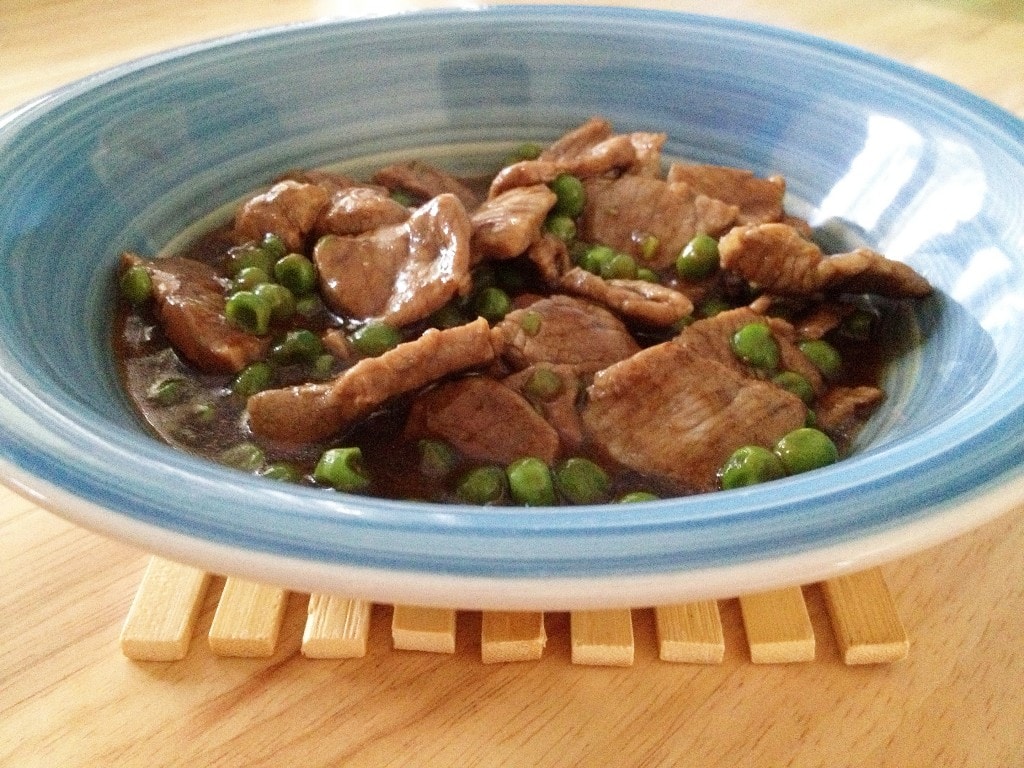 For such a simple dish, beef and peas really gets you going. There's two secret ingredients that make the magic of it happen. Oyster sauce and ginger. Without them, it would be just your regular everyday beef and peas. It would be plain beef and peas. It would not be Beef and Peas. It took me awhile to figure out the secret. Actually, my mom made me have the epiphany. I had been cooking this for some time and was frustrated over why it didn't taste the same. My mom happened to be in the kitchen during my verbal rant and all she said was "Oyster sauce and ginger." Cue lightning bolt from the sky. It totally made sense. Why didn't I think of that myself?!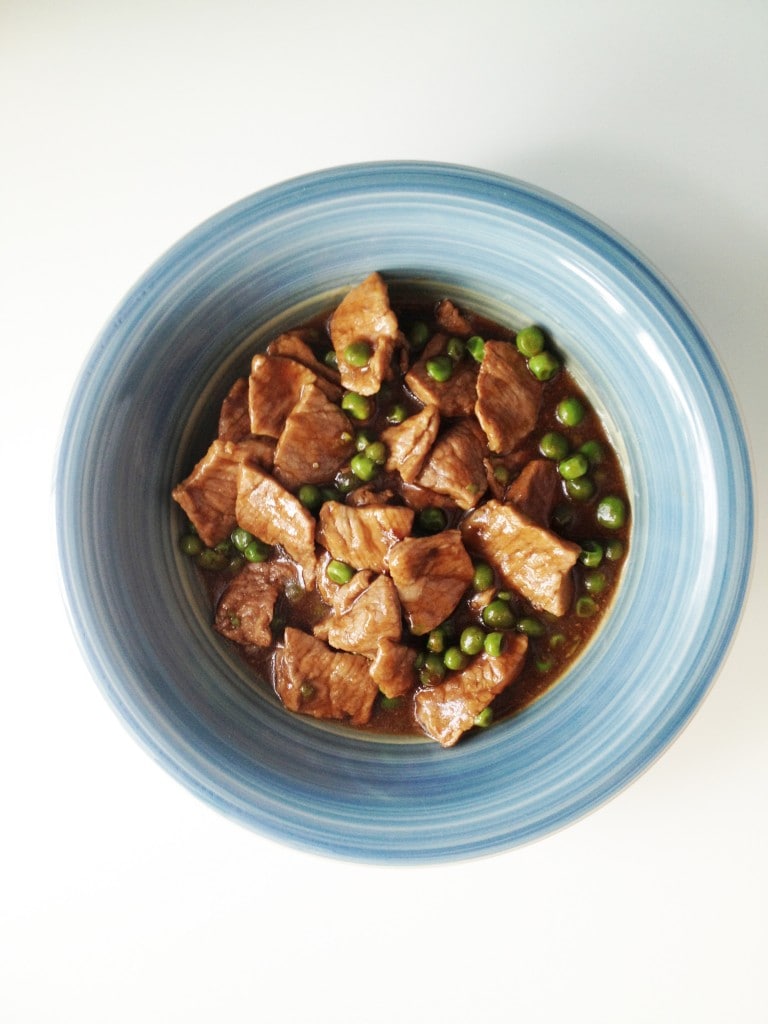 This was back in the days when cooking was just a simple chore I did to feed a hungry family, my contribution to the household. Back before I really liked cooking and started exploring it. Back before I started using the internet for inspiration and recipes. Looking back, the me today would have told the me back then she was a flipping idiot for not using Google. Google solves everything.
Anyway, this stuff is delicious. Put it on a bed of rice and drown your rice with the sauce so you'll have a sort of congee type affair going on and be one happy camper. I call it flooded rice. In Malaysia they have so many variations of rice. Nasi Goreng = fried rice. Nasi Ayam = chicken rice. Nasi Lemak = coconut milk rice. Nasi Goreng Special = special fried rice. I could go on. I've added my very own version to this long list. Nasi banjir = Flooded rice. It's completely made up and a spoofy way of calling the lovely generous dousing of rice with lots of sauce and gravy. You haven't had rice till you've flooded it.
Back to the recipe, cut the beef against the grain and add the peas at the end so they don't split. That's about all the tips needed for this. Enjoy!
Print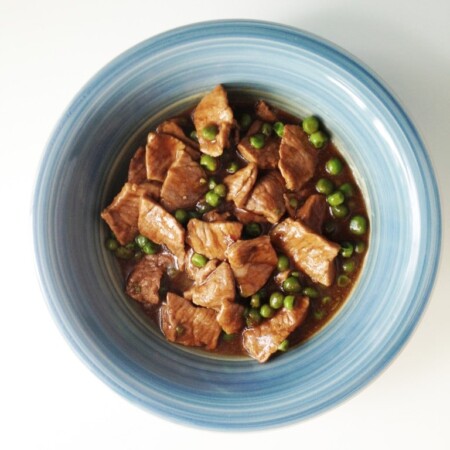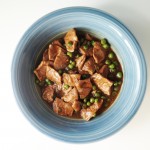 Beef and Peas
---
1/4 lb. flank steak, sliced thinly
1/2 cup peas
1/2 teaspoon ginger, minced
2 tablespoons dark soy sauce
1/2 teaspoon thin soy sauce
1 tablespoon oyster sauce
1/4 cup water
1 teaspoon cornstarch mixed in 2 tablespoons cold water
---
Instructions
Over medium high heat, saute ginger until fragrant
Toss in beef and stir-fry until both sides are no longer pink
Add in sauces and stir to combine
Pour in water and bring to a boil
Add in cornstarch slurry and stir until the sauce thickens
Reduce heat to medium and toss in peas
Simmer for 15 minutes, dish and serve hot
Notes
You can choose to marinate the beef beforehand with the sauces.