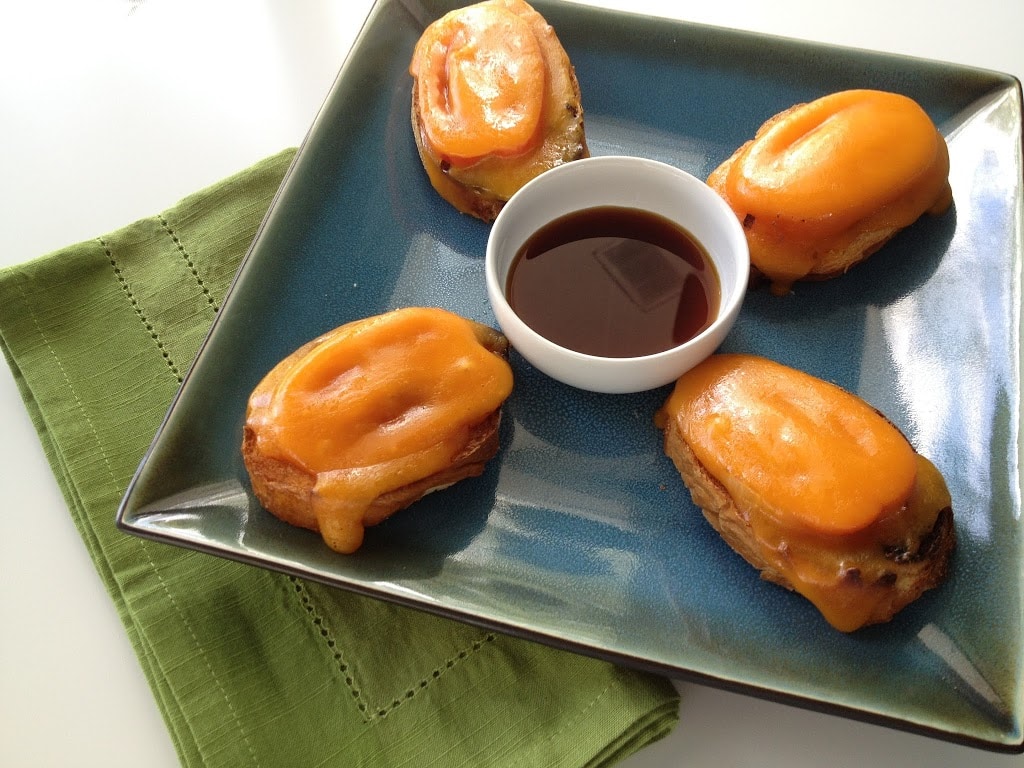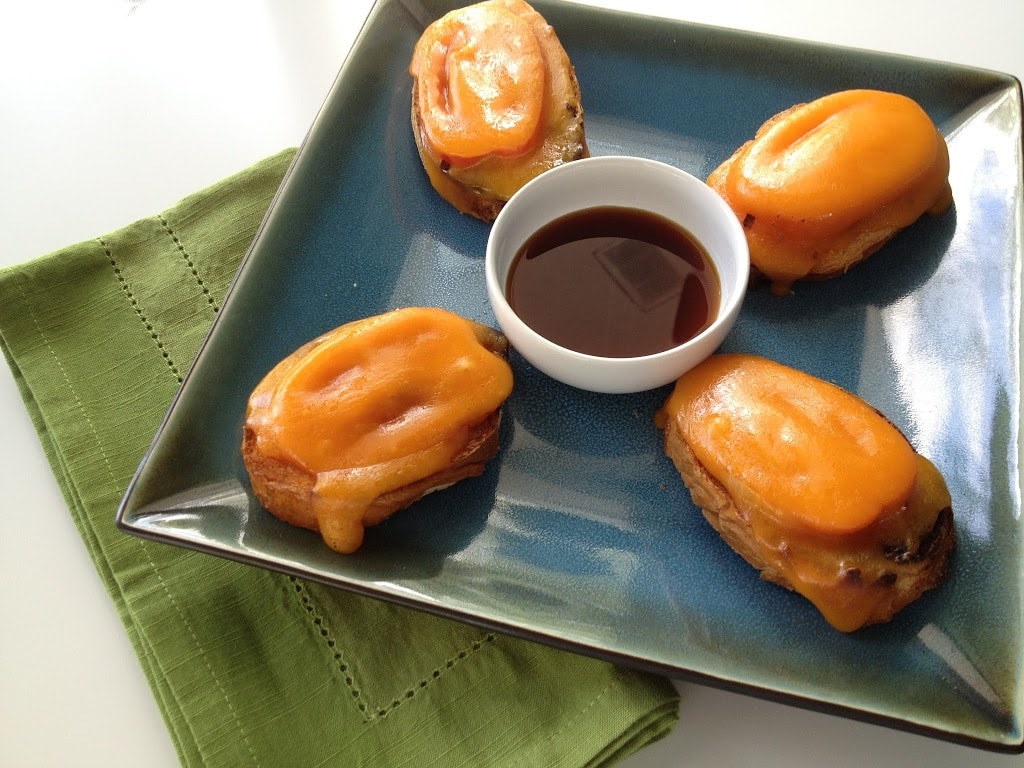 Growing up in London meant every now and then I'd get a hankering for fish and chips. So Mr. Cooking Jar and I recently checked out a British pub and restaurant on a quest for them. Happily, I got what I wanted and more: an appetizer called Welsh Rarebit. "Thick slices of toasted white bread topped with onions, tomato and cheese, then broiled until golden brown" – Cricketers British Pub and Restaurant.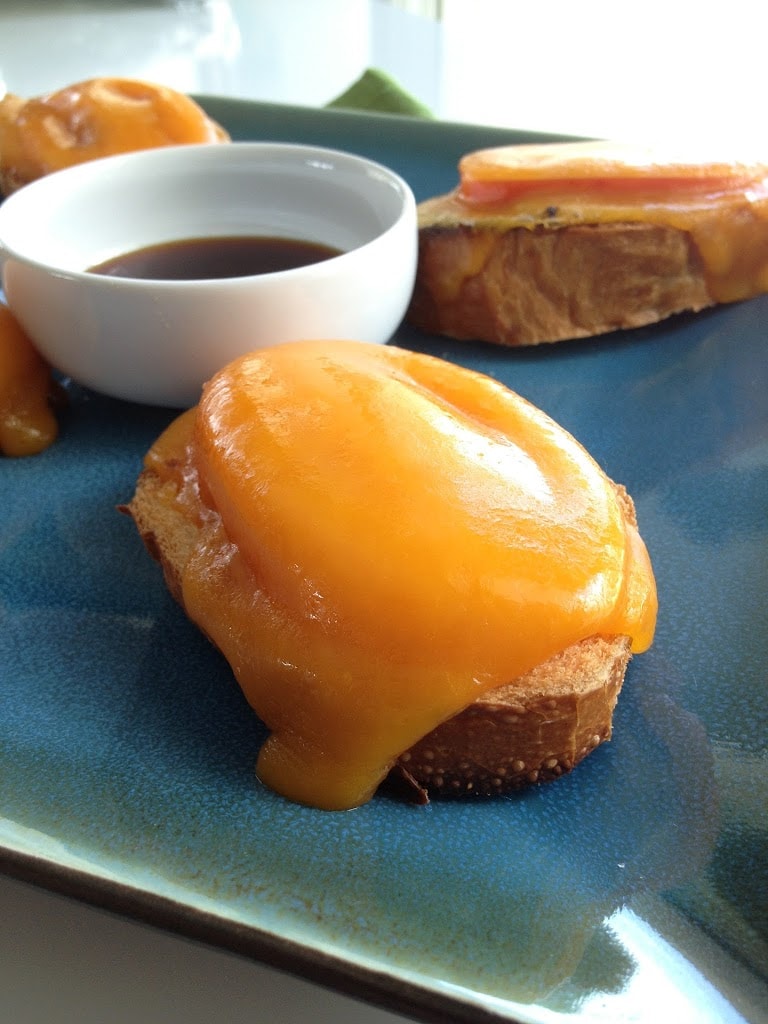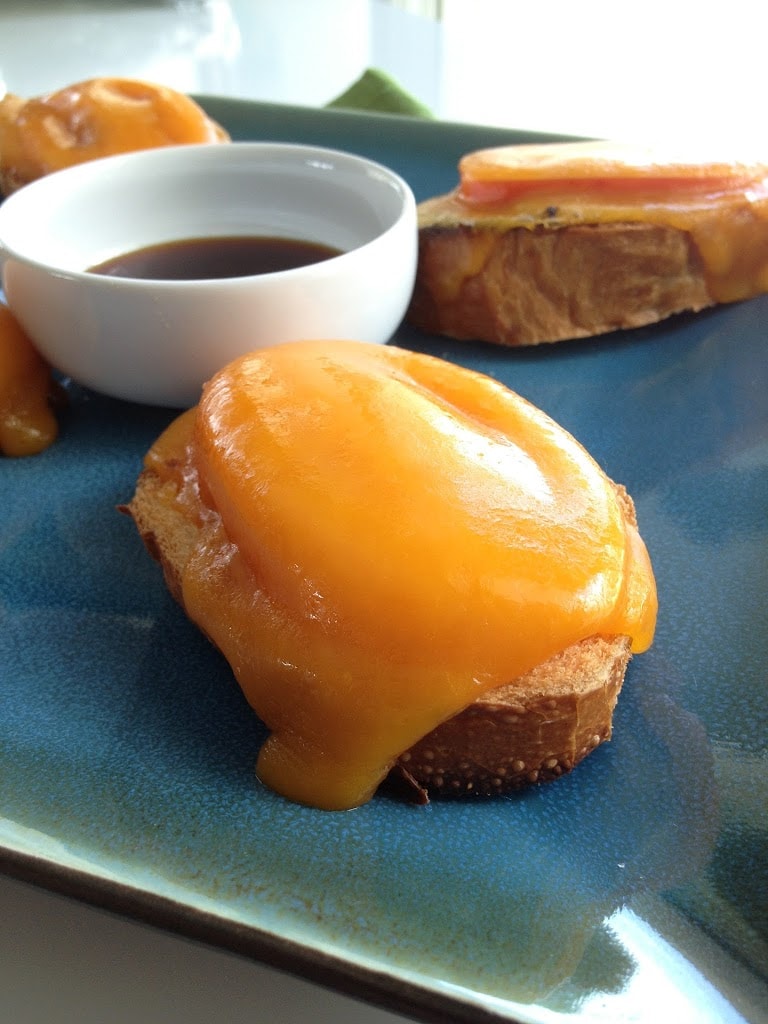 Cheese? Yes please. We ordered it and soon after came this heavenly looking plate of cheese on sliced baguette. The cheese looked so smooth and puffy you just wanted to poke it. It was just an endless sea of cheese. I barely noticed the baguette, it was just a meaningless crisp pedestal on which to showcase the true star of the show: cheese, glorious cheese. It was love at first sight for me.
After my eyes feasted, the tasting quickly followed. The plate was accompanied with a dip of Worcestershire sauce. I found this a little odd, but was optimistic. It worked out great!. A dip and a bite later and I soon discovered caramelized onions and tangy tomato hidden under the cheese. It was delicious. I promised myself then I would reverse engineer it at home.
Print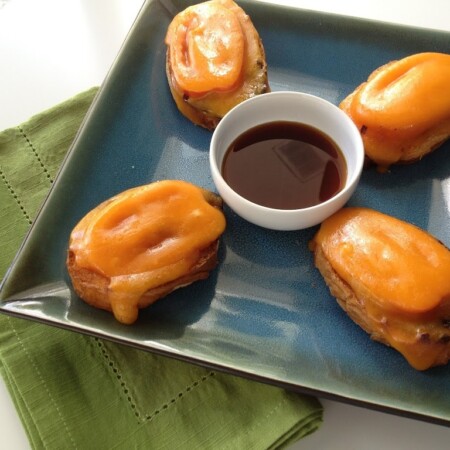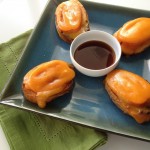 Welsh Rarebit
---
1/2 baguette, cut into slices
1 onion, sliced
1 teaspoon sugar
2 tomatoes, sliced
Cheddar cheese, sliced
Butter
Worcestershire sauce
---
Instructions
Over medium high heat, saute the sliced onions in olive oil
Add sugar and cook until onions have caramelized and browned. Remove and set aside
Spread butter on one side of each baguette slice and toast in an oven at 350 degrees until brown, about 5 minutes
Arrange onions on each slice and top with a slice of tomato and cheddar cheese
Broil at 450 degrees F for 5 minutes or until the cheese has melted
Dish and serve hot with Worcestershire sauce on the side