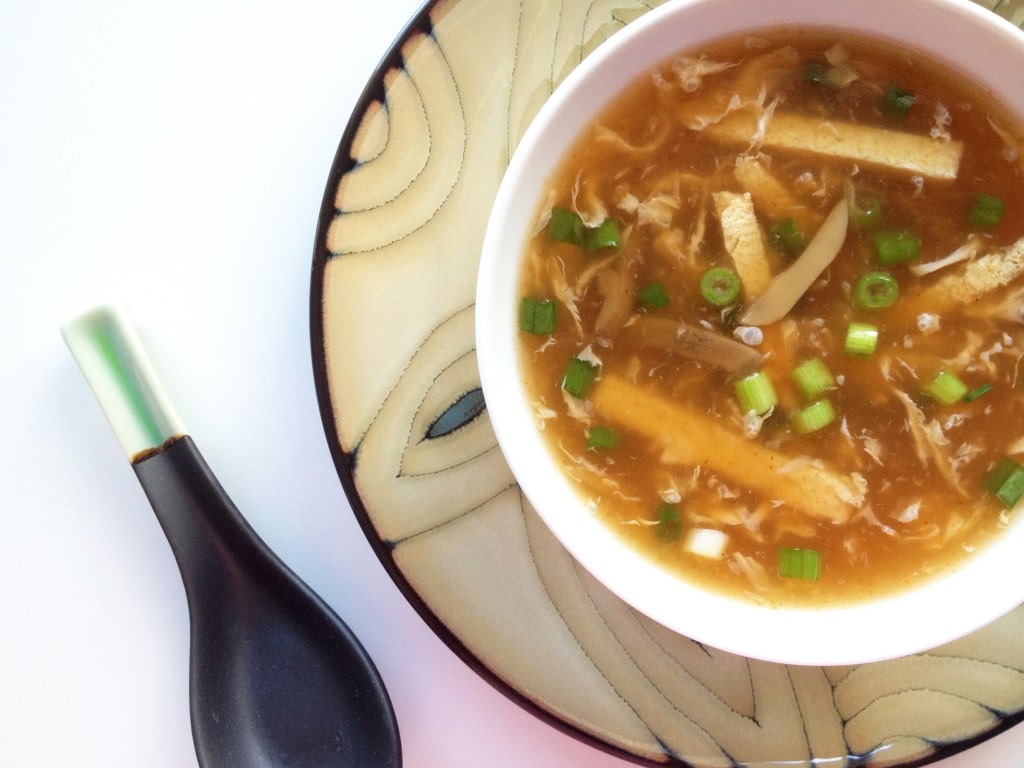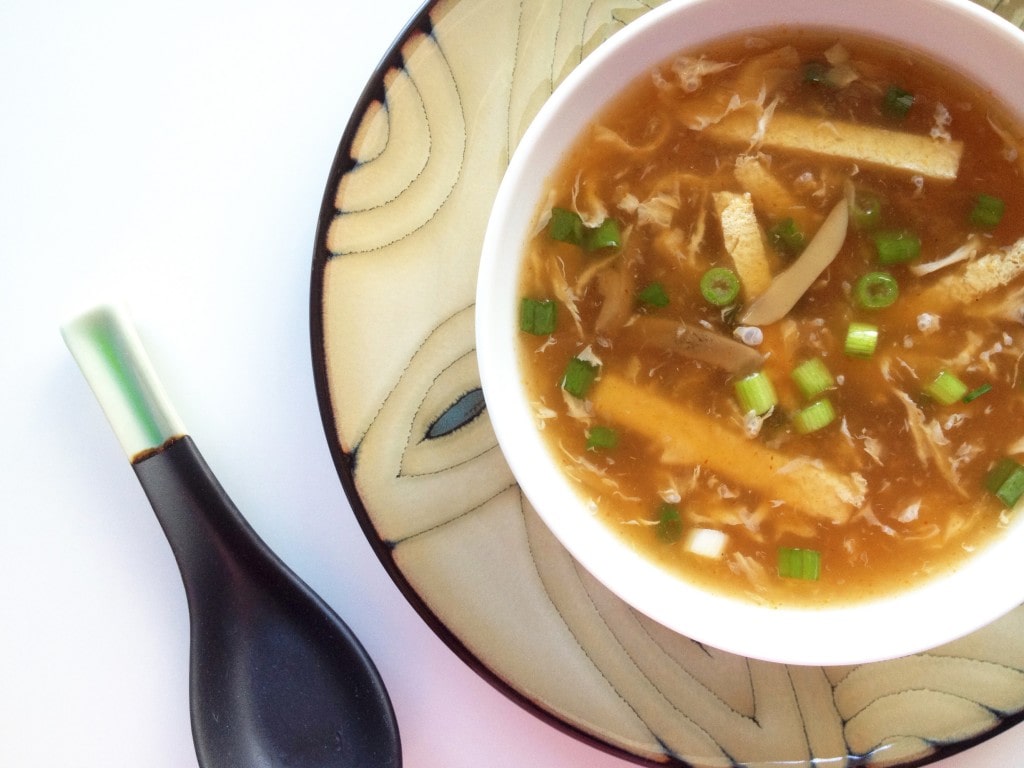 Szechuan Hot and Sour Soup is a weakness of mine, mostly because of the of the sour part. I've had a few of them at Chinese buffets here stateside but for some reason, they are just not as sour as they're supposed to be. I attributed the watering down as an attempt of trying to appease the majority palate but without its intense sourness, the soup just misses its oomph.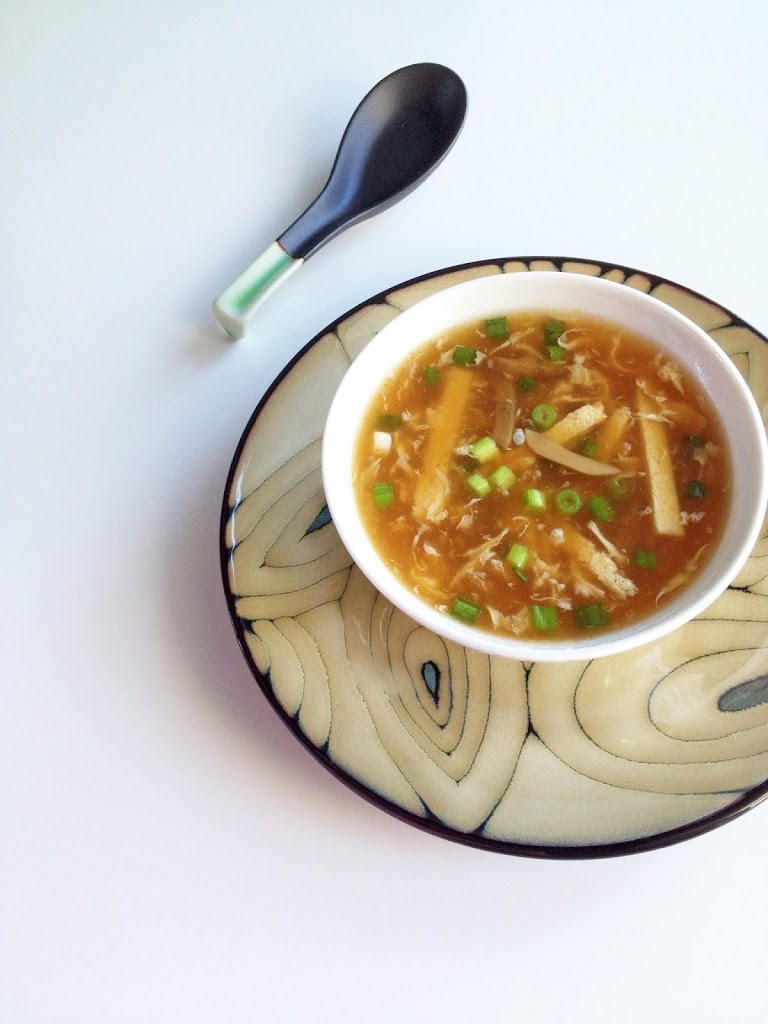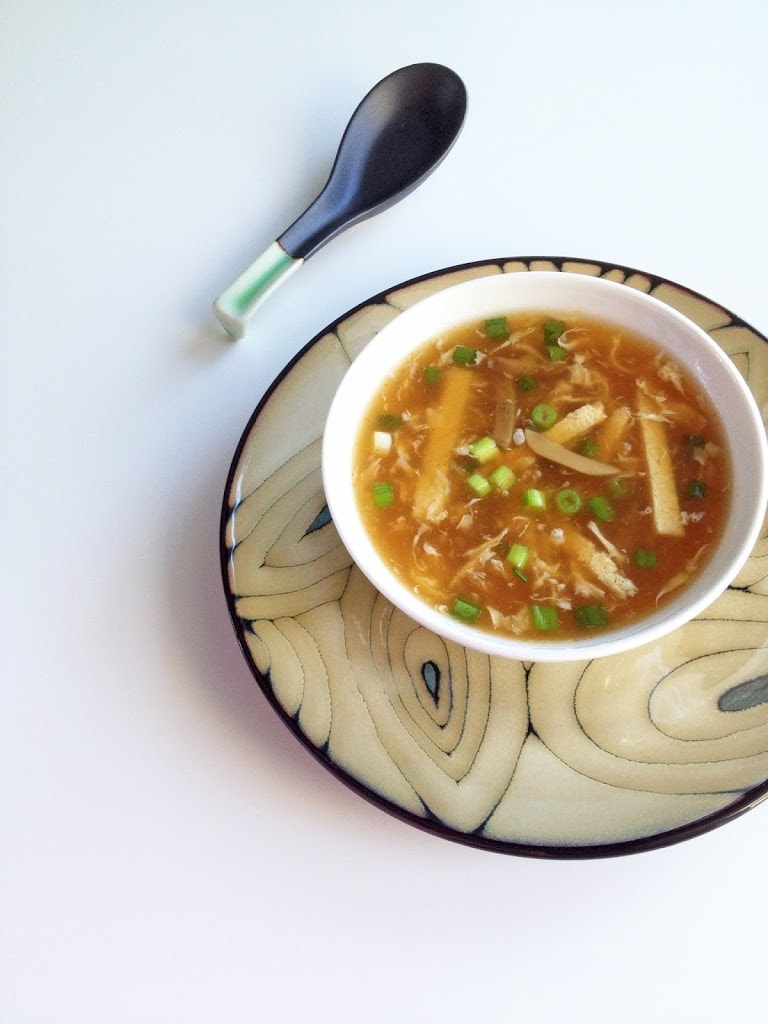 So here's my take, catered to how sour I prefer it. However, feel free to add the vinegar in gradual increments to suit your taste. The soup should have a thick consistency with mushrooms and tofu adding texture and egg strands beautifully wrapping up the whole thing.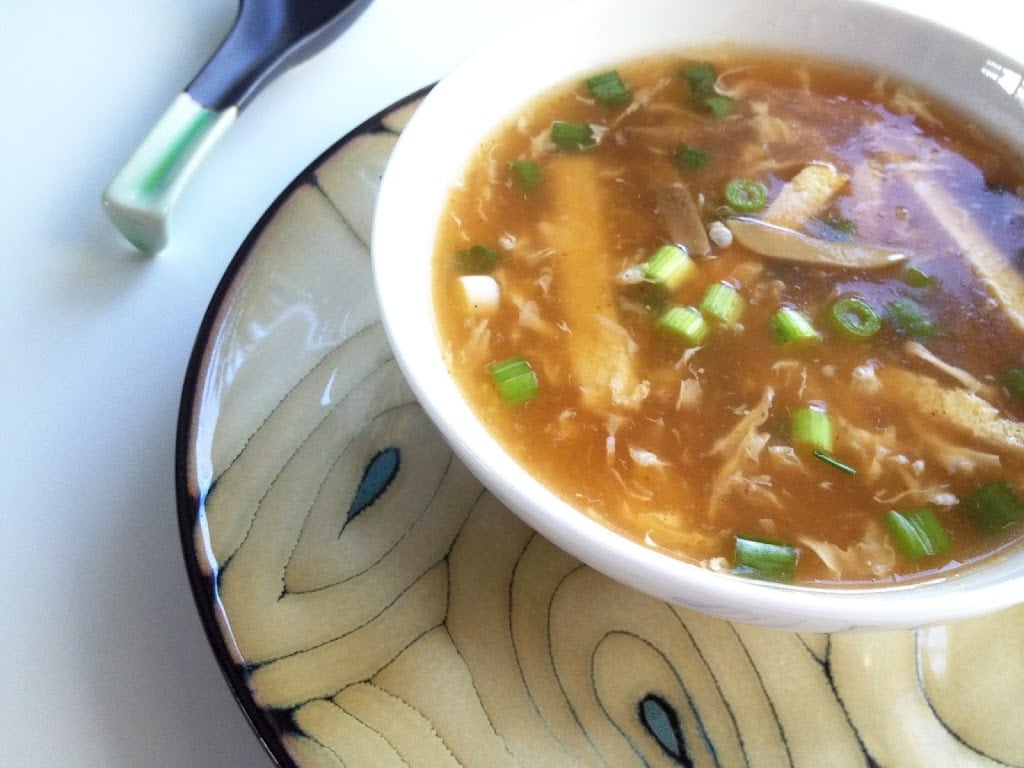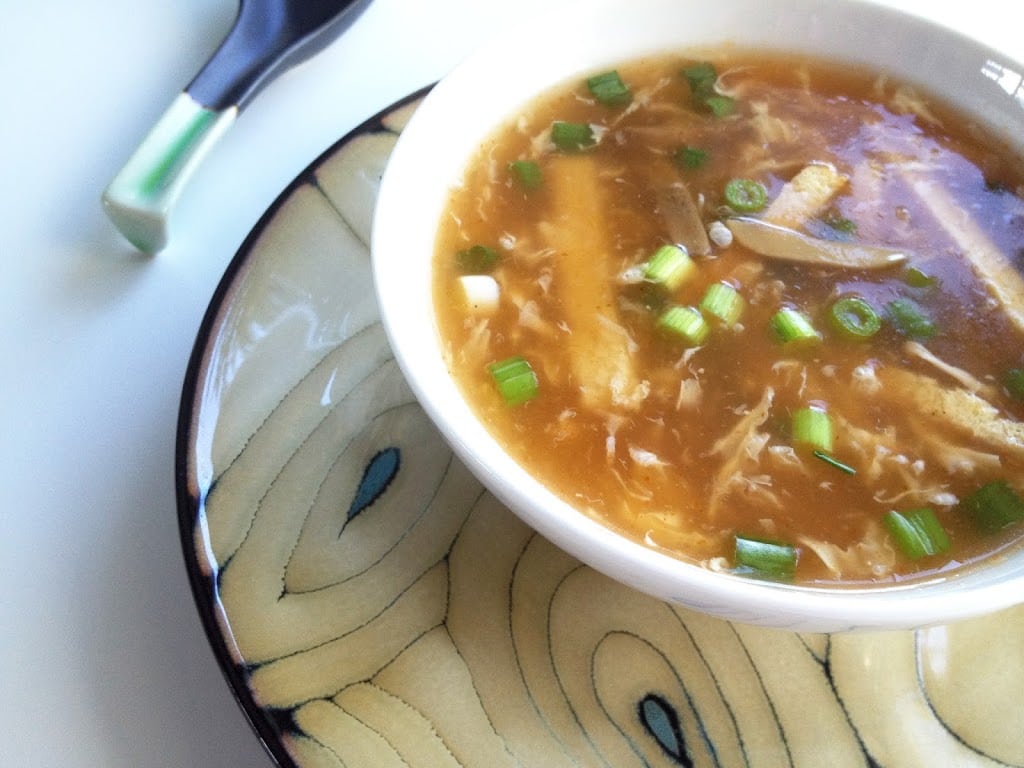 If you need some pointers on how to go about making egg strands, hop over to my Egg Drop Soup recipe as I've explained it there in some detail.
Print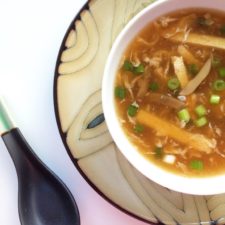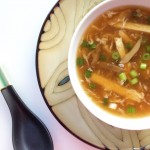 Szechuan Hot and Sour Soup
---
1/2 cup

button mushrooms, cut into matchsticks

1/2 cup

tofu, cut into matchsticks

8 cups

chicken stock

4 teaspoons

thin soy sauce

3 tablespoons

chili paste /Sriracha sauce

3 teaspoons

white vinegar

1 teaspoon

sesame oil

1

egg, beaten

4 tablespoons

cornstarch mixed with 8 tablespoons cold water

2

green onions, sliced
---
Instructions
Combine chicken stock, thin soy sauce and chili paste in a Dutch oven
Bring to a boil over medium high heat
Slow stir in the cornstarch slurry and simmer until the soup thickens
Add mushrooms, tofu, vinegar and sesame oil and stir gently, simmering for 3 minutes
Remove from heat and slowly drizzle in egg mixture, constantly stirring with a fork
Dish and serve hot
♡ Affiliate disclosure: As an Amazon Associate, I earn commissions from qualifying purchases from Amazon.com. You can learn more about it here.