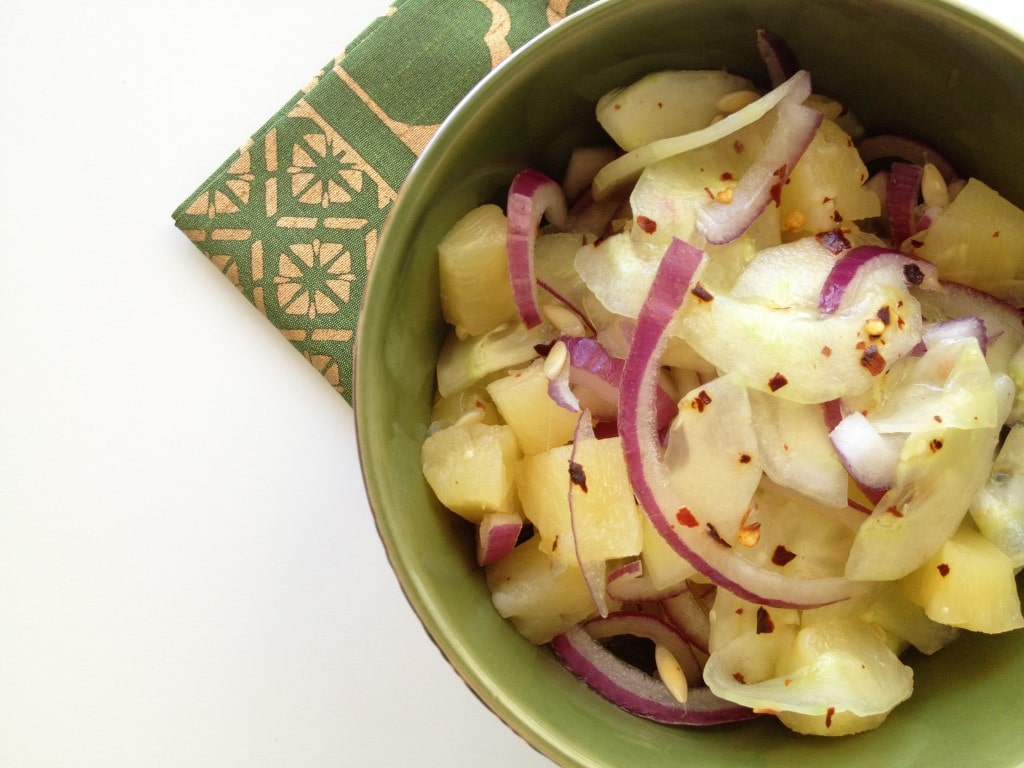 This chilled, refreshing cucumber and pineapple salad goes well with rice and just about any meat dish. It's a delicate fusion of crisp, paper thin cucumber slices, juicy pineapple, fresh red onions and a little heat from chili flakes. It can last for a couple of days if kept well. One thing I love about it is the lovely balance of sweetness from the pineapple and sugar, tanginess from lemon juice and saltiness from light seasoning. In short, it's like a tropical vacation in your mouth!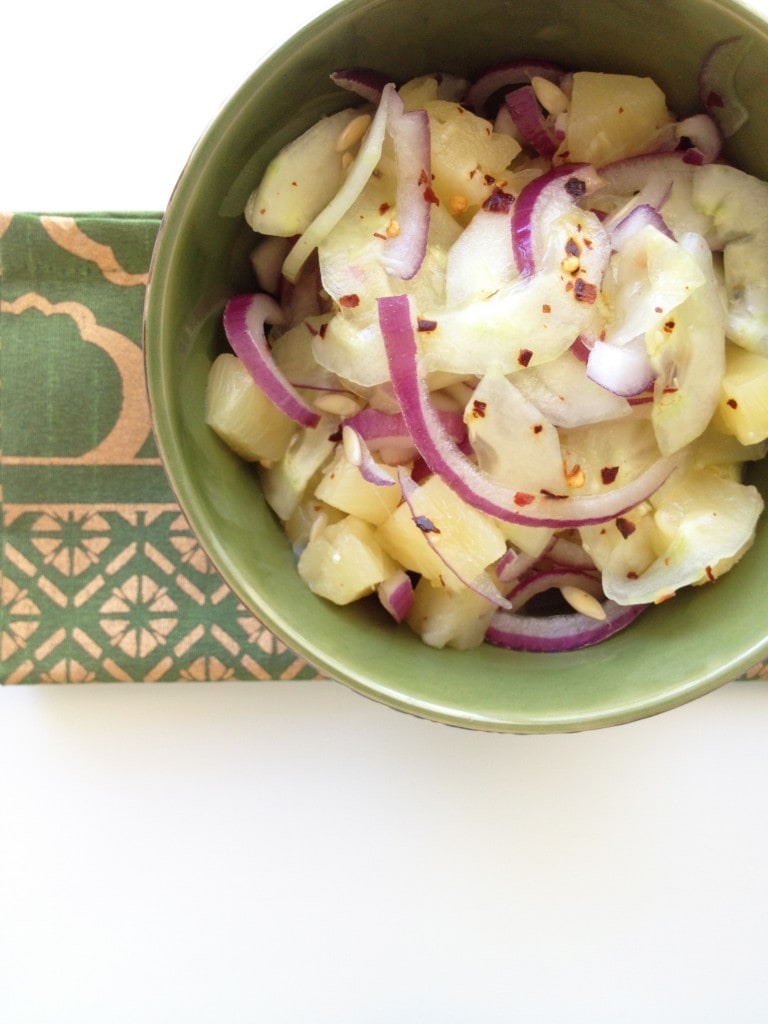 Some cucumbers can be bitter if not prepared well. A trick taught to me by my mother was to cut off 1/2 inch off the end of the cucumber and to rub the end of the cucumber against the part which was recently cut until foam appears. Repeat for the other end and rinse before slicing. Pretty easy stuff. If the cucumbers you have aren't the bitter, then all the better.
I usually pair this with Ghee Rice and Minangkabau Beef. It's the perfect combination!
Print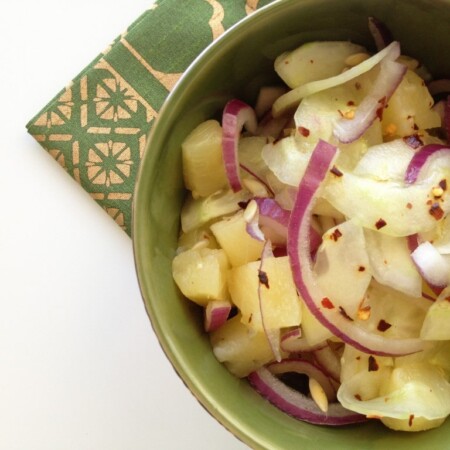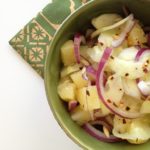 Cucumber Pickled Salad (Acar Timun)
---
Author:
Total Time: 45 mins
Yield: 4 1x
1 large garden cucumber, peeled, halved lengthwise and sliced into paper thin slices
1 can pineapple (8 oz), cut into chunks
1/2 red onion, thinly sliced
1/4 teaspoon chili flakes
A dash of lemon juice
Salt and sugar to taste
---
Instructions
Combine all ingredients and mix thoroughly
Refrigerate for a minimum of 30 minutes and serve chilled
Prep Time: 15 mins
Cook Time: 30 mins