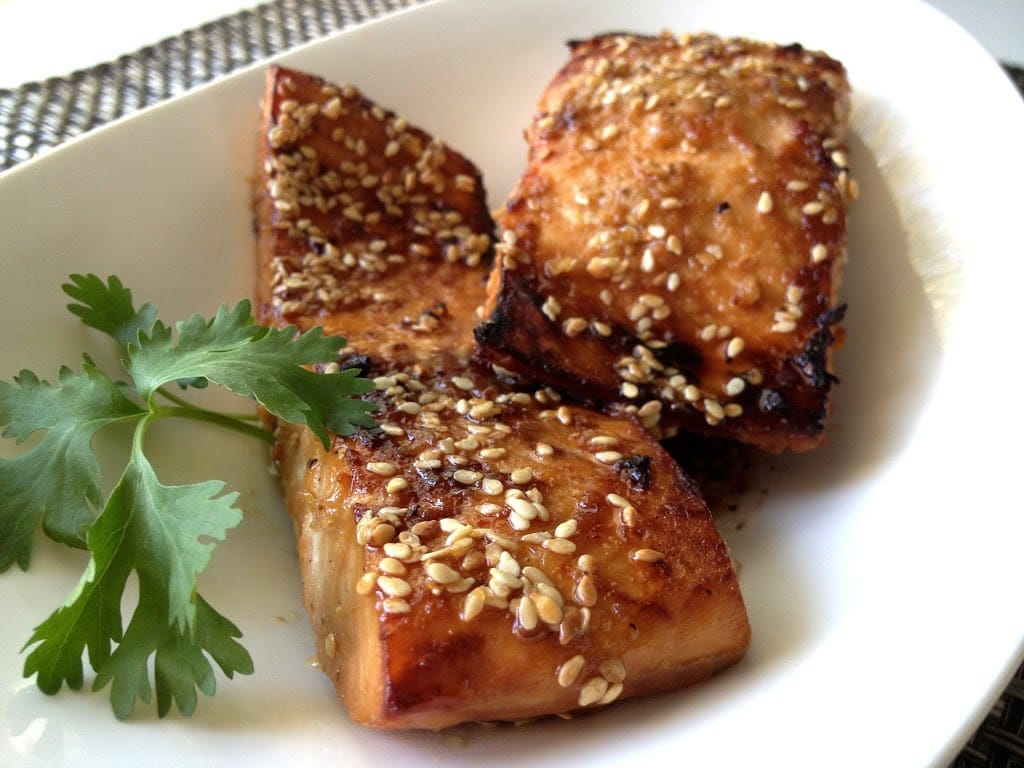 This is another salmon recipe that guarantees a full depth of flavor. I love sesame oil in a lot of things; adding it last minute to stir-fries or in soups, rice, noodles, sizzling hot plates and even tempuras. So I'm not sure why it never occurred to me to try it with salmon and emphasizing the flavor and texture with a smattering of sesame seeds.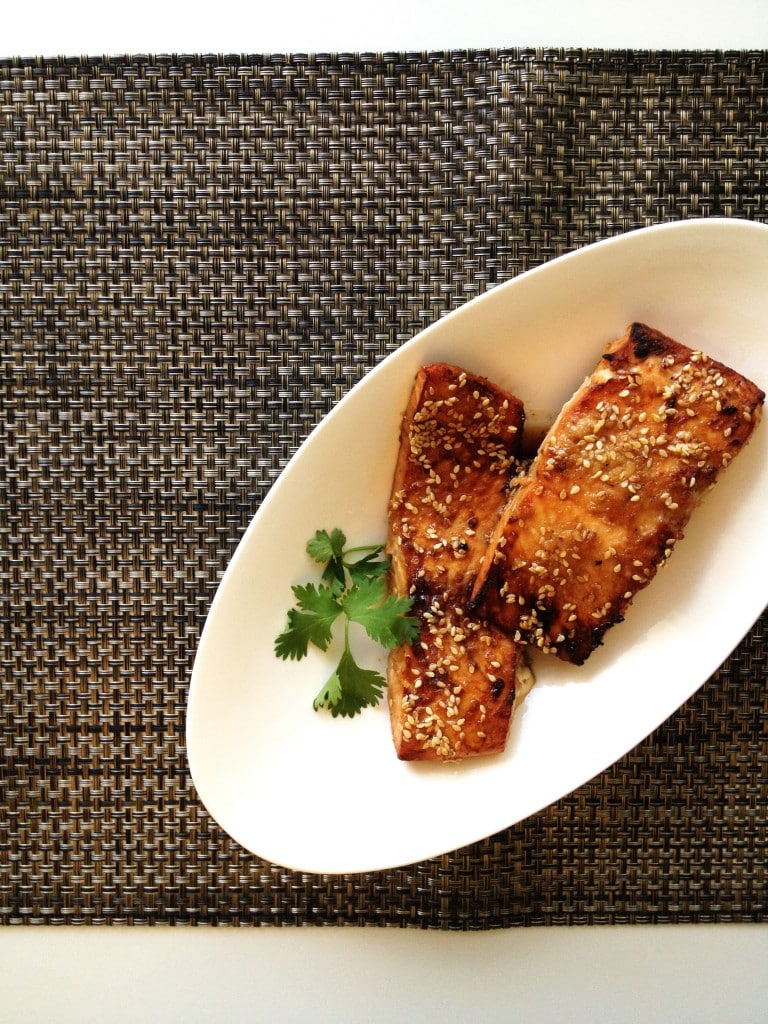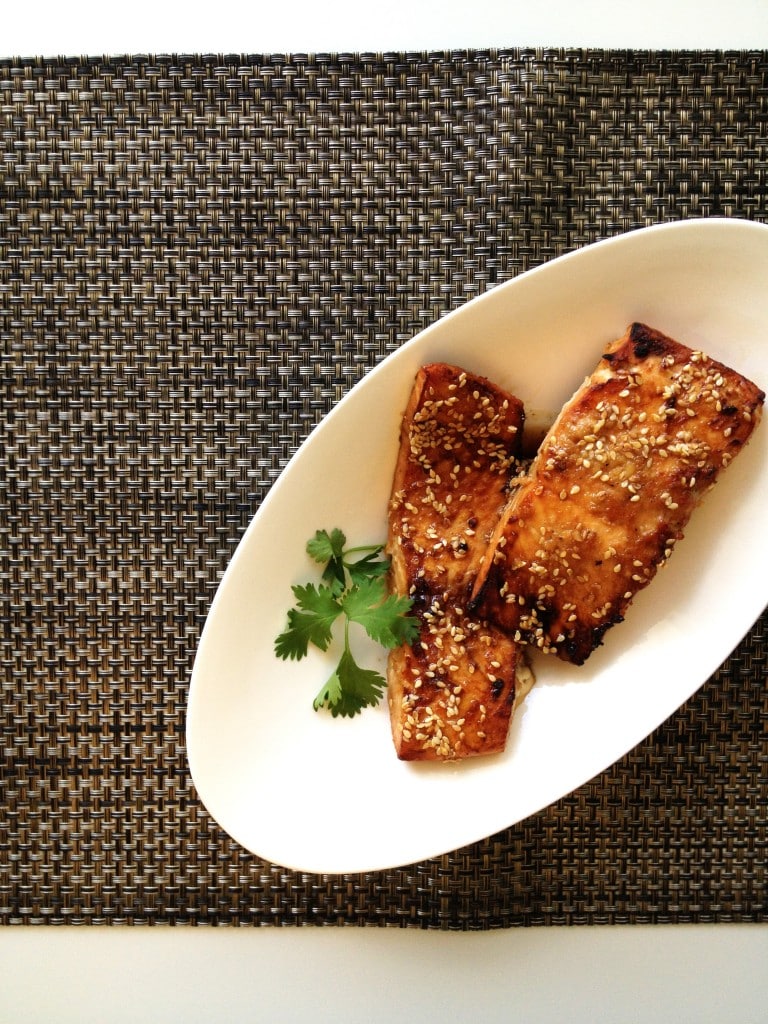 After getting some inspiration from Pinterest, here we have broiled sesame salmon which is marinated beforehand, broiled and glazed.
Print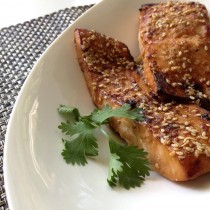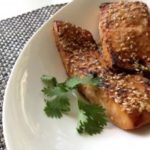 Broiled Sesame Salmon
---
Marinade:
1 1/2 teaspoons garlic, minced
1/2 teaspoon ginger, minced
1 tablespoon soy sauce
1 tablespoon brown sugar
1 tablespoon rice vinegar
1 tablespoon sesame oil
Salt and pepper to taste
Glaze:
1/4 teaspoon ginger, minced
2 tablespoons honey
1 teaspoon sesame oil
1 teaspoon soy sauce
1/2 teaspoon toasted sesame seeds
---
Instructions
Combine marinade ingredients in a bowl
Add salmon and marinade to a ziploc bag and rub to mix well. Marinate in the refrigerator for 30 minutes
Place a wire rack on top of a baking sheet and spray with non-stick spray
Arrange salmon on the wire rack and broil at 450 degrees F for 15 minutes, flipping the salmon halfway until the salmon is browned
Dish and serve hot with the glaze poured over the salmon
Notes
You can toast sesame seeds by dry-frying them in a pan until they are light golden.