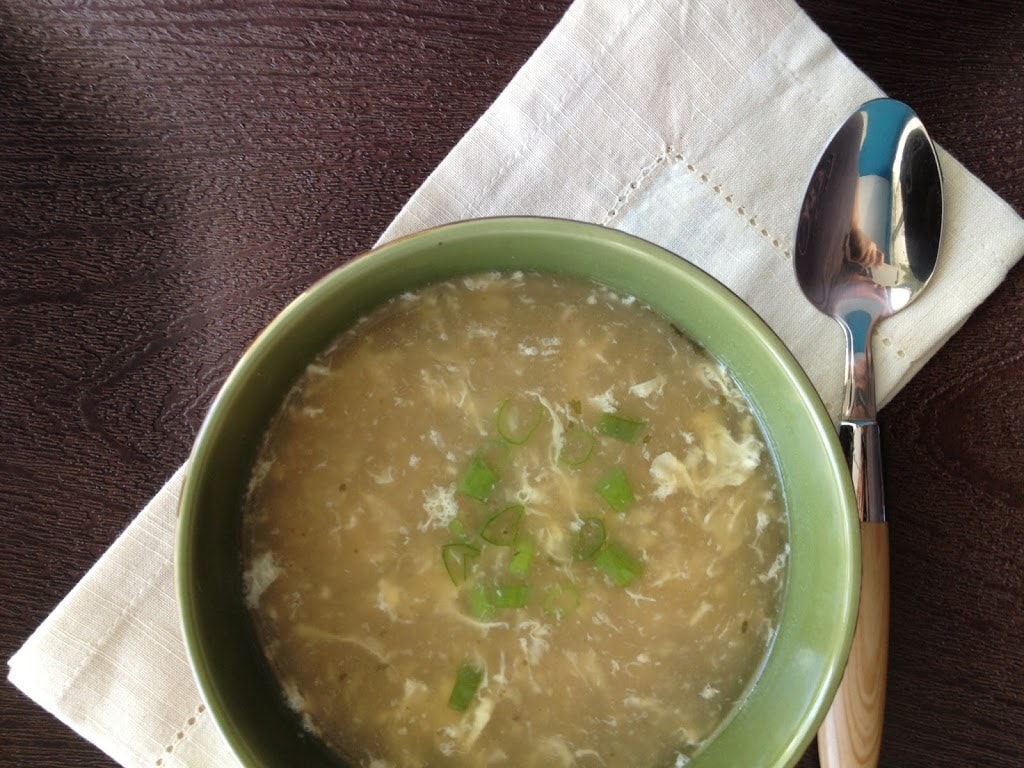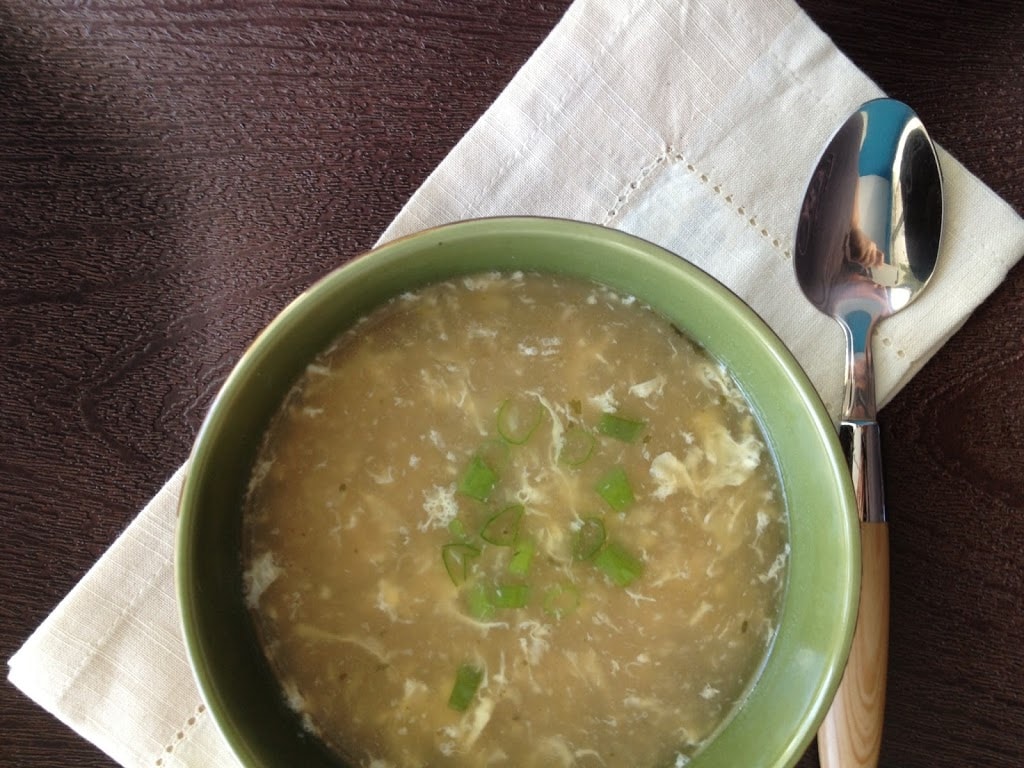 If you're not already familiar with Egg Drop Soup, it can be found in Chinese buffets everywhere and it's a good way to wash down dry or fried food. I really enjoy the rich texture and thin silken strands of beaten egg that float almost artistically in chicken broth lightly seasoned with pepper and sesame oil. It's calming, not too intrusive on your taste buds and does exactly what it's supposed to do: act as a neutral side dish to give way to more prominent flavored entrees, without sacrificing too much flavor on its own.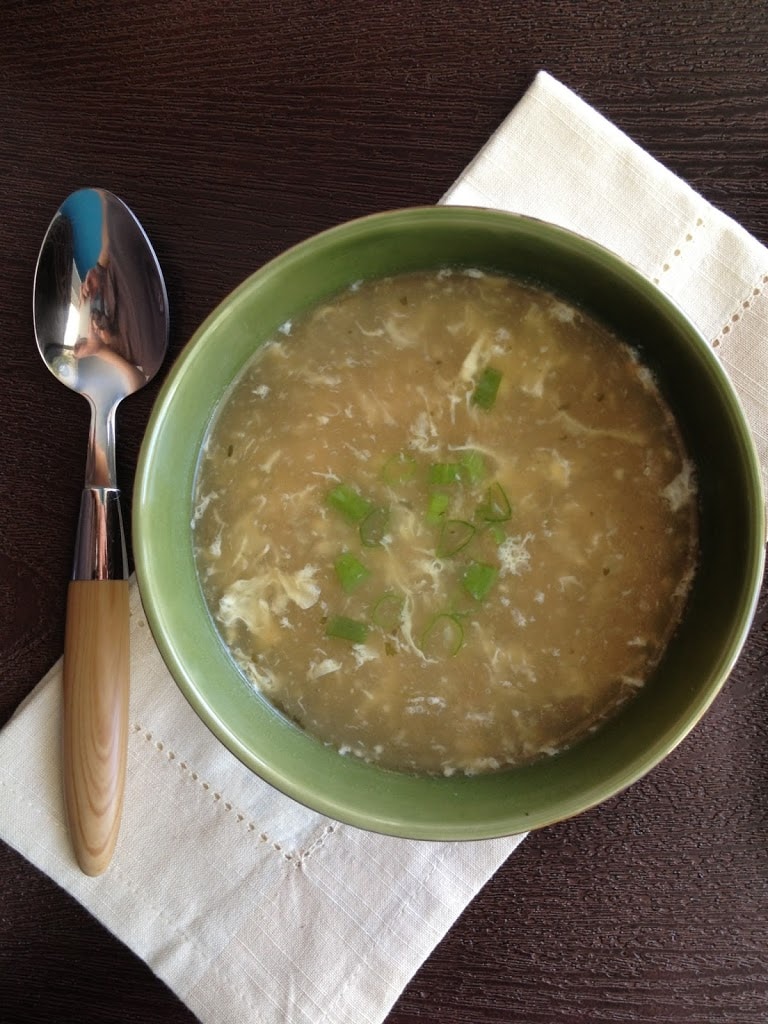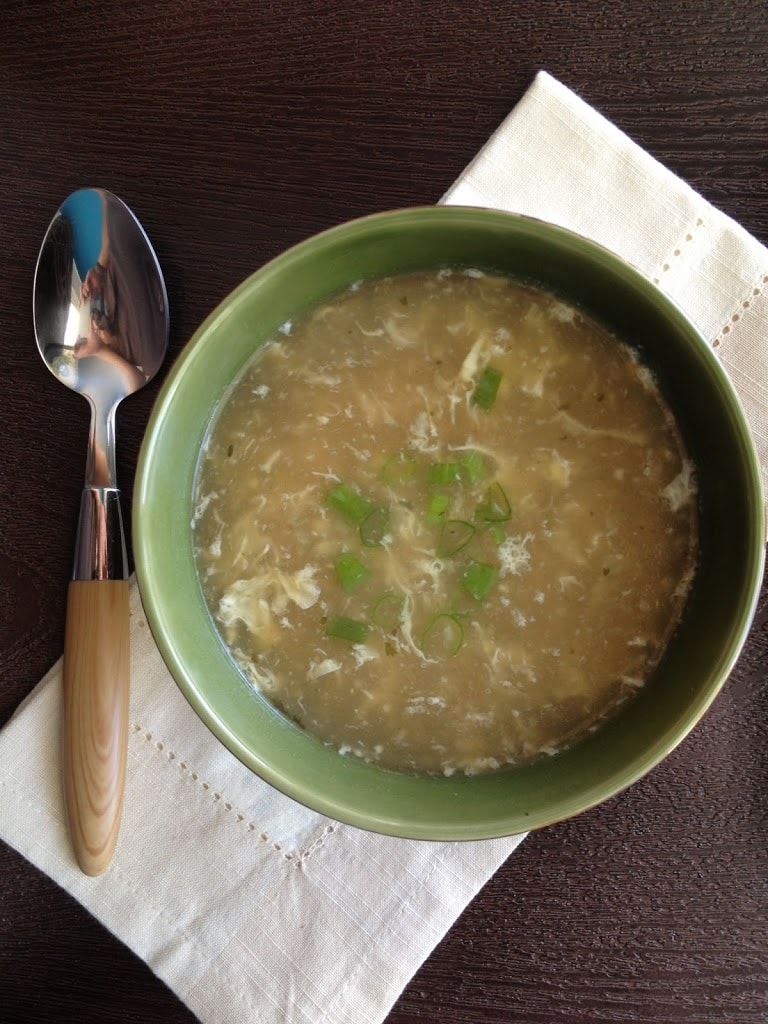 While the ingredients are simple, the challenging part is creating the perfect egg strands. If you drizzle or stir in the egg too quickly or start the drizzling while the soup is still boiling, you'll end up with an eggy mess. And when I say mess, I mean mess. Beautiful strands are created through slow drizzling and delicate stirring. It took me some practice to get it right and even now, I still kinda suck at it.  One trick I've developed is to dip a fork in the egg and use it to brush in thin strands with delicate strokes. Be sure to wait for the egg to solidify before making more strands. It's an art form!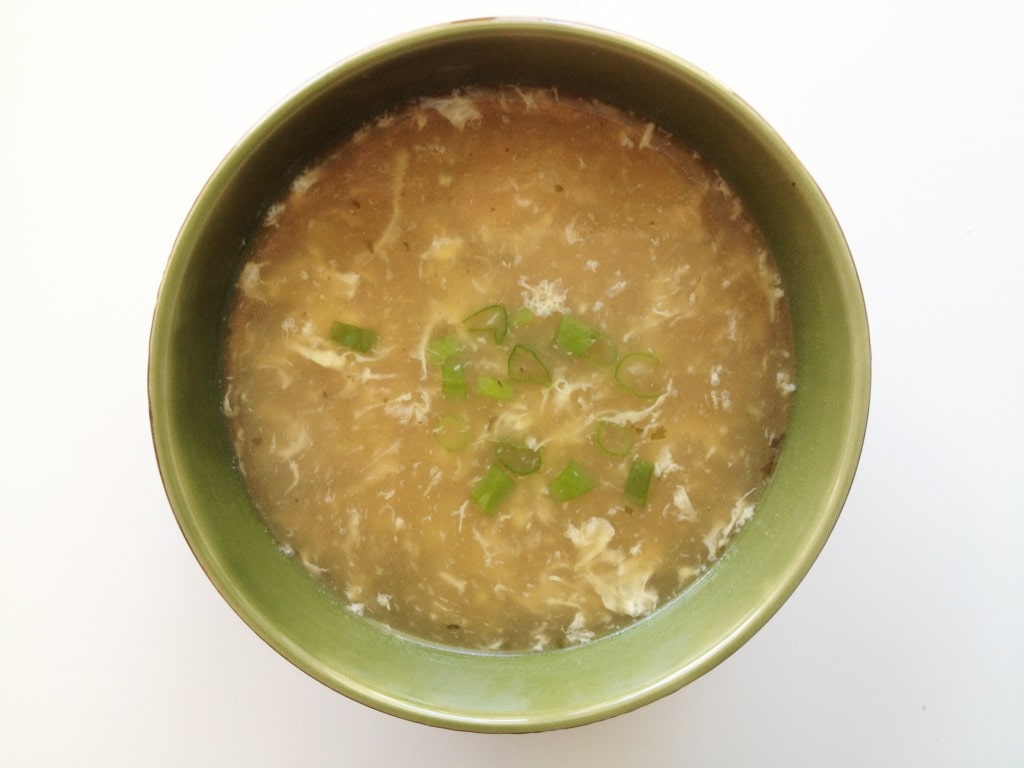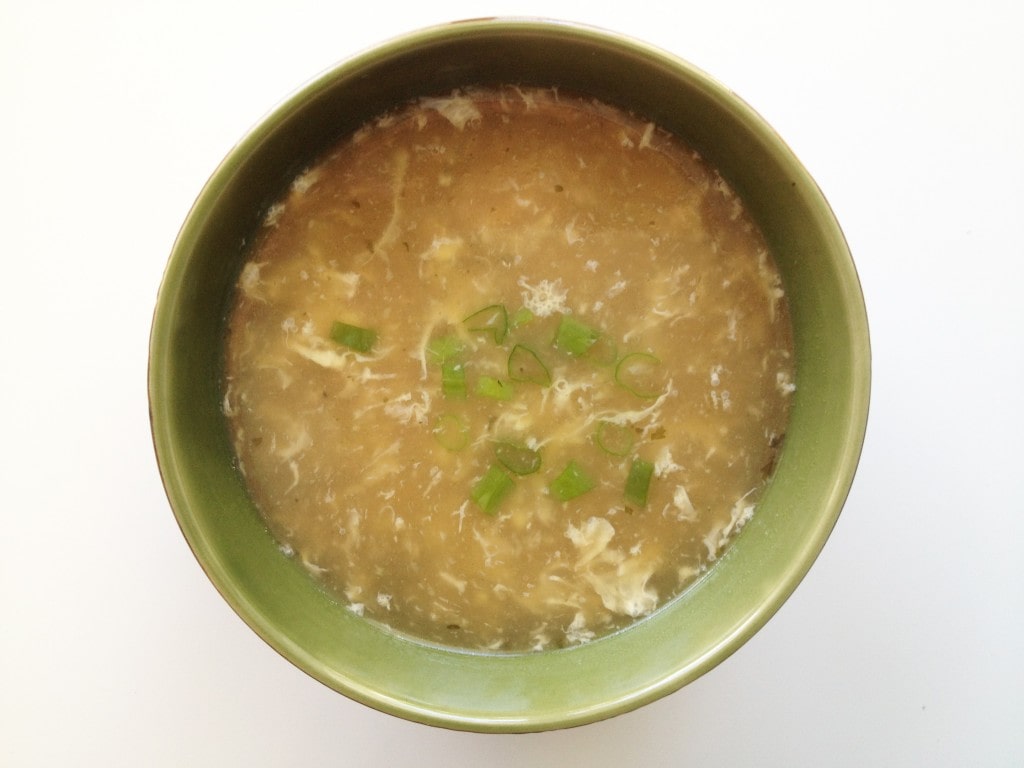 Print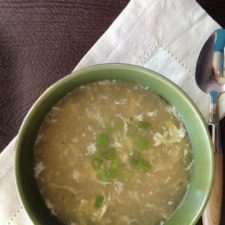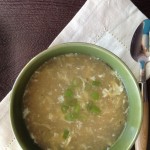 Basic Egg Drop Soup
---
2 cups

chicken broth

1/2

egg, beaten

1

green onion, thinly sliced

1 teaspoon

sugar

1 tablespoon

cornstarch mixed with 4 tablespoons cold water

1/4 teaspoon

sesame oil
Pepper to taste
---
Instructions
Over medium high heat, bring chicken broth to a boil
Season with sugar and pepper and pour in the cornstarch mixture
Once the soup has thickened, remove from heat
Drizzle in the egg slowly and gently stir in one direction with a fork until you have enough egg strands
Pour in sesame oil and mix well
Garnish with green onions and serve hot
♡ Affiliate disclosure: As an Amazon Associate, I earn commissions from qualifying purchases from Amazon.com. You can learn more about it here.