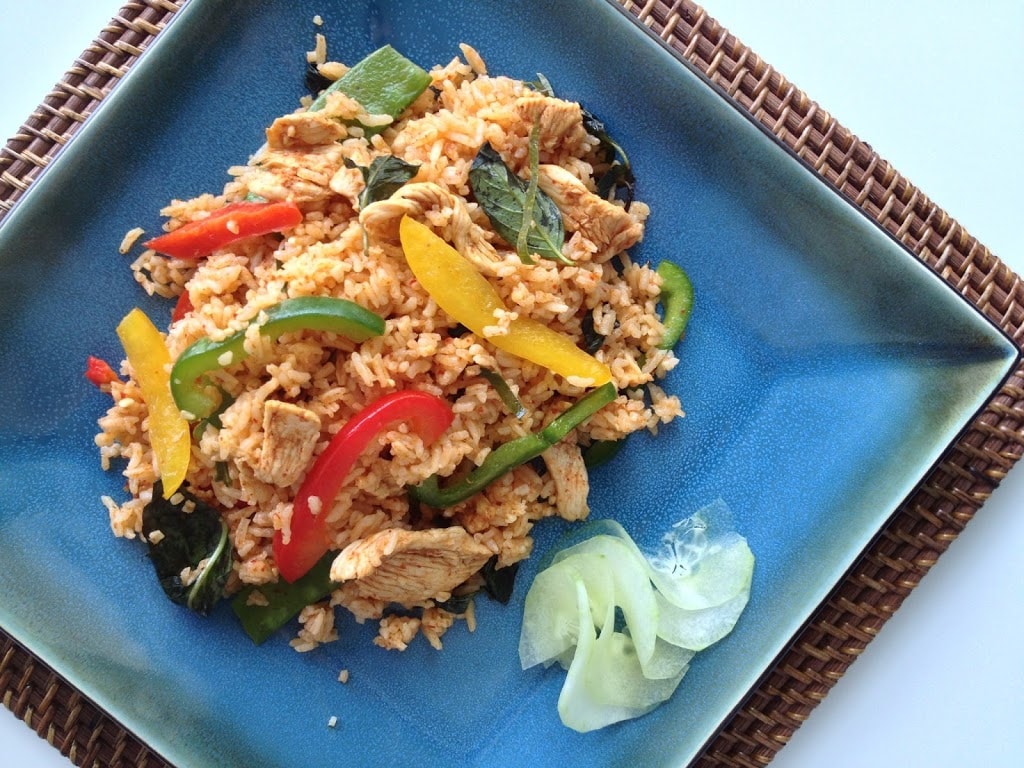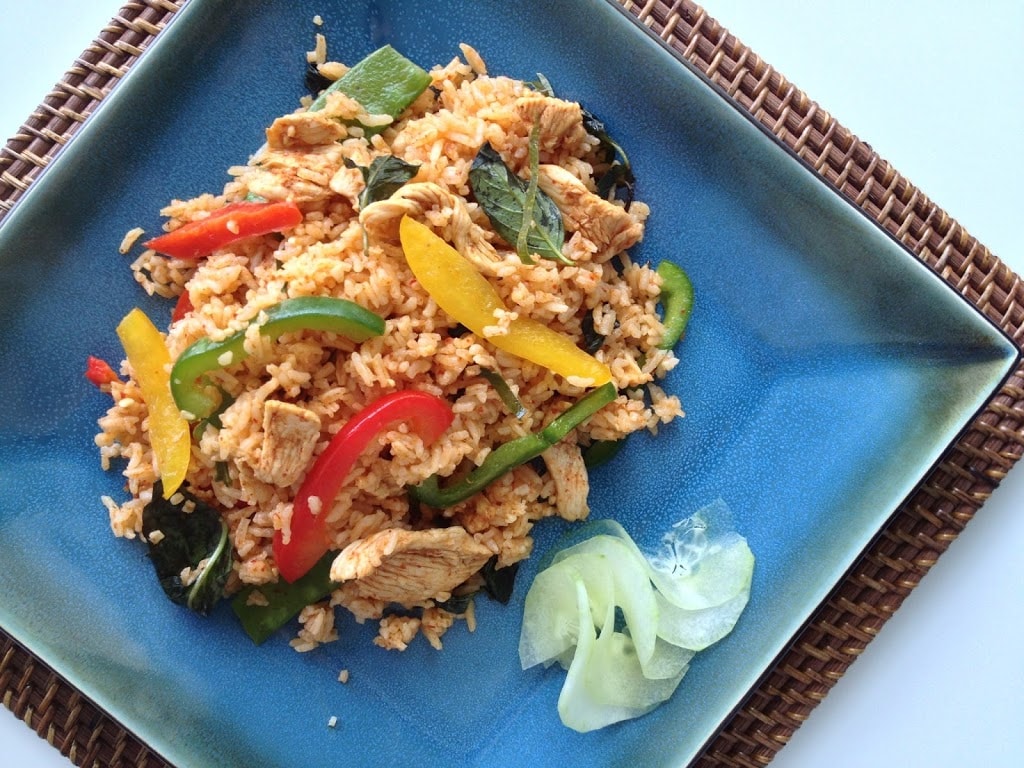 This is one of my go-to dishes whenever Mr. Cooking Jar and I frequent our favorite Thai restaurant. Along with Tom Yum Goong of course. I do admit though, after slurping down a "Thai hot'  Tom Yum soup and moving onto a steaming hot curry fried rice, my tongue wasn't too happy with me. Thank goodness for water!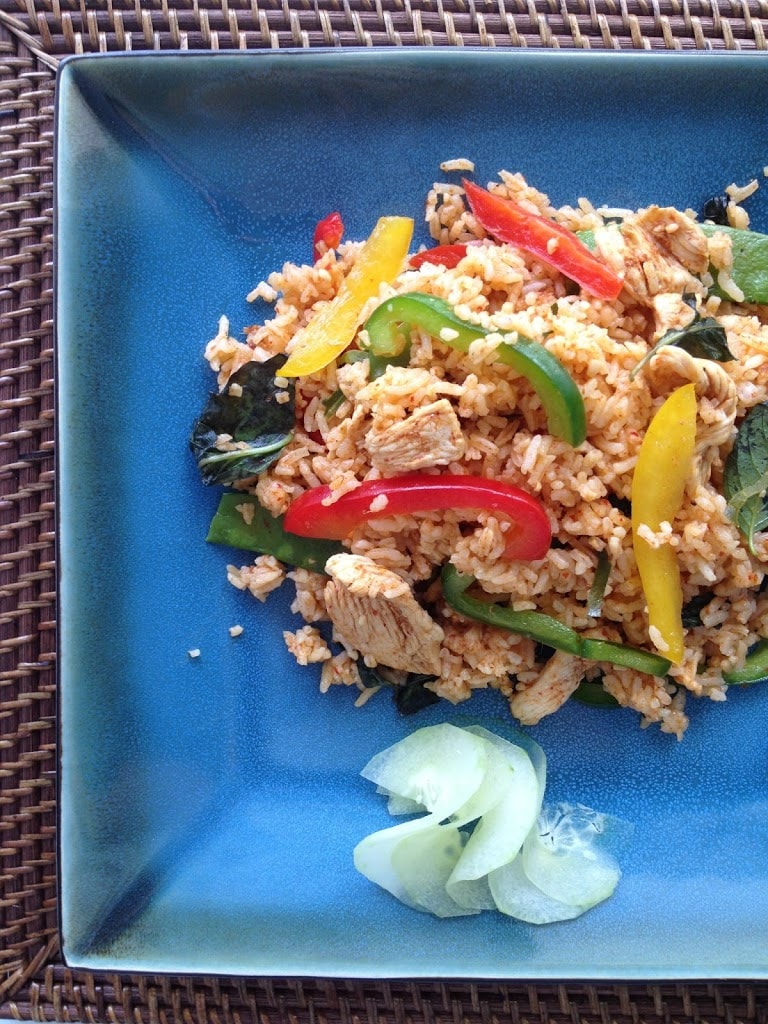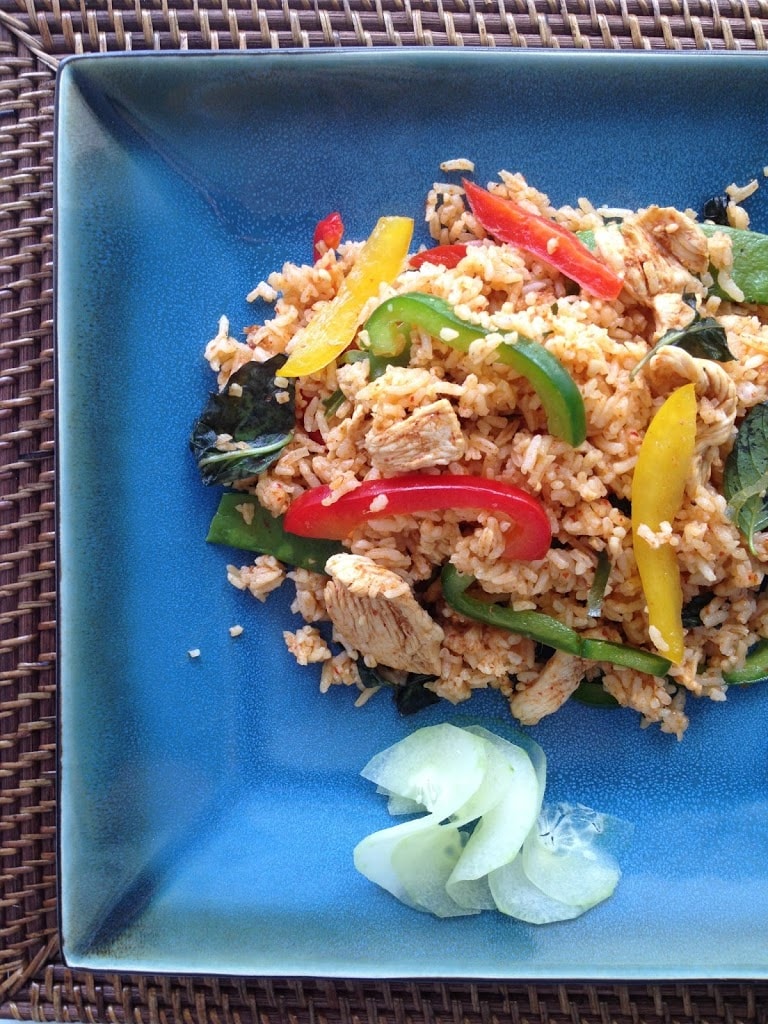 The fried rice is cooked in a red curry paste with chicken and various greens but made fragrant with the inclusion of kaffir lime and Thai basil leaves. Feel free to switch out chicken for beef or shrimp and choose your own vegetables though.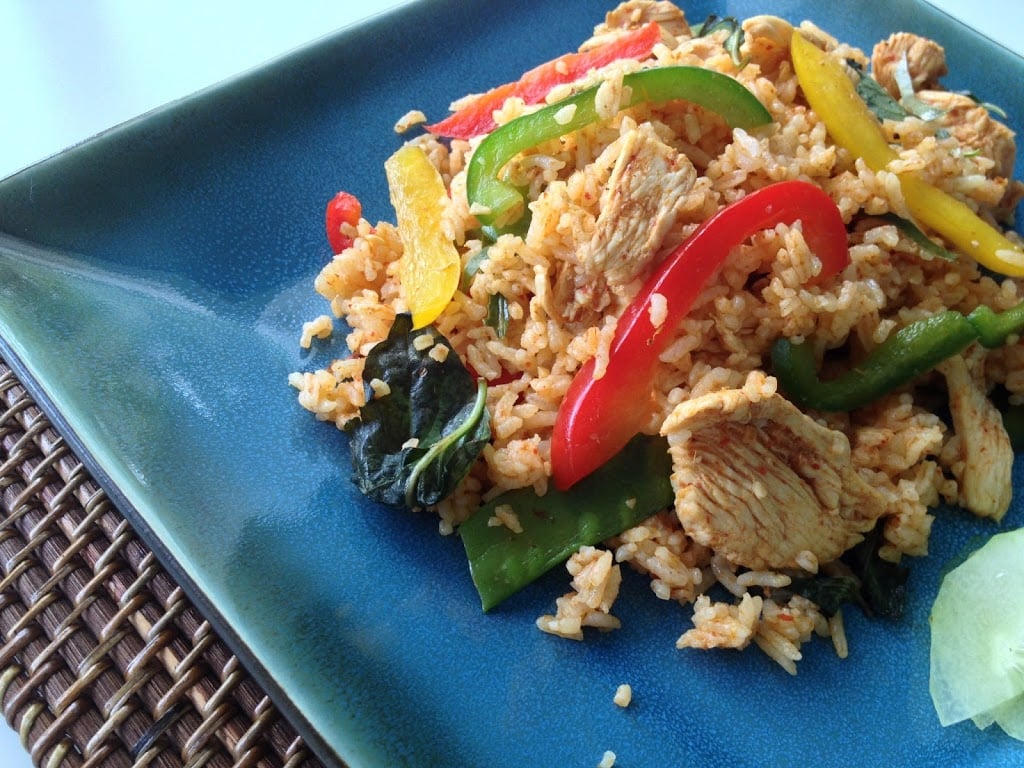 As is usual with fried rice, try to use leftover rice or precook it hours in advance, allowing it to cool so you don't end up with a sticky mess. As for the curry paste, I used Maesri, after I managed to charm the waiter to ask the cook what brand I should be looking for. You should be able to find this in your  local Asian grocery store or online.
Print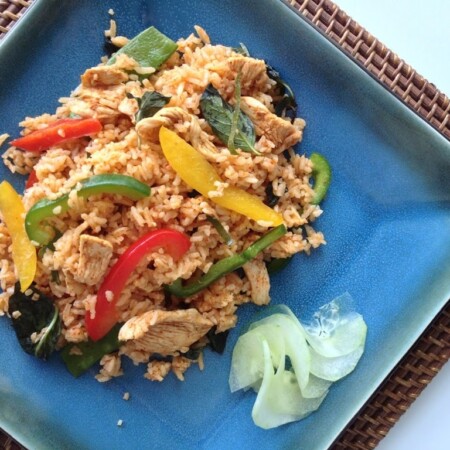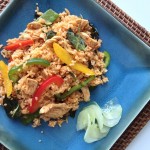 Thai Curry Fried Rice
---
2 cups cooked long grain rice
1 boneless skinless chicken breast, sliced thinly
1 tablespoon garlic, minced
1 shallot, minced
1 1/2 tablespoons red curry paste
2 tablespoons fish sauce
1 tablespoon sugar
1 cup snow peas, ends trimmed
2 cups green, yellow and red bell peppers, sliced
4 kaffir lime leaves, sliced thinly
A bunch of Thai basil leaves
---
Instructions
Over medium high heat, saute the shallot and garlic until fragrant
Add the curry paste and saute until aromatic
Toss in the sliced chicken and cook until the chicken is no longer pink
Add in the cooked rice and mix thoroughly, until the rice is coated in the red curry paste
Add fish sauce and sugar and toss to mix well
Add in snow peas, bell peppers and kaffir lime leaves and stir-fry for 1 minute
Remove from heat and fold in Thai basil leaves
Dish and serve hot with cold cucumber slices