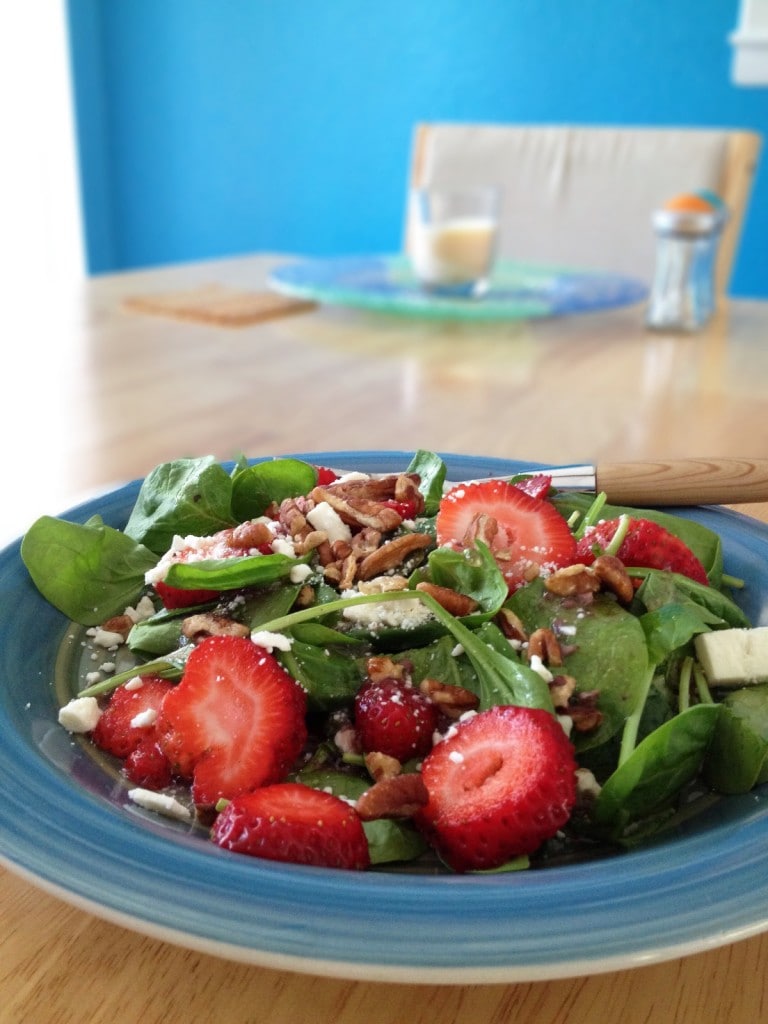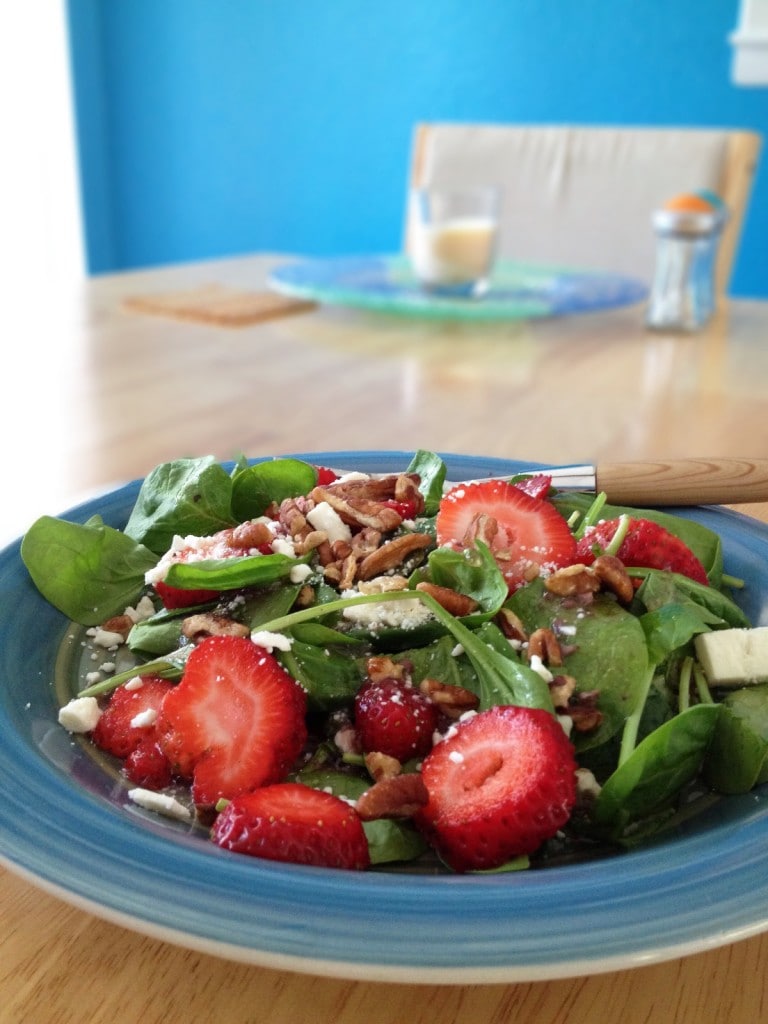 I came across this salad the first time in a private suite at an NHL game. Yes, private. And yes, I may be bragging just a little. It was a one time affair but it was great. Why? Well besides the actual game there was food. Free food. And free food is always great. Back to the game, the view from the suite was amazing and the game itself was electrifying. Especially with their Tesla coil gimmick thingy going on. Who knew I would be a hockey fan at heart?
After it was all said and done, I wanted more of this so I shopped for the ingredients I could remember and set to replicating. It turned out pretty good, says me. Tangy fresh strawberries mixed with crunchy pecans and crisp baby spinach doused in a raspberry vinaigrette and topped with a light sprinkle of crumbled feta cheese makes this salad ah-mazing. And it's healthy!
There'd be more pictures but for some reason I can't remember, I only took the one. I'm pretty sure I took it just to brag to a friend or keep it for my picture album but who knows. Anyway, after I devoured the thing and looked at the picture I realize it should be up on the blog. But one picture?! It's too beautiful and yummy not to put up. So that's my excuse why there's not more pretty clickies for you to feast your eyes on! But who cares about eye candy when you can be eating this salad, right?
Print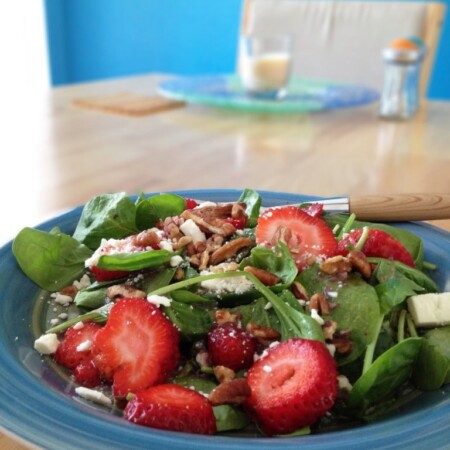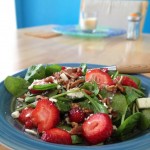 Spinach Salad with Strawberries and Pecans
---
Author:
Total Time: 5 mins
Yield: 1 1x
A bunch of fresh baby spinach
2 fresh strawberries, sliced
1 tablespoon pecans
3 tablespoons raspberry vinaigrette
1 teaspoon feta cheese
---
Instructions
Arrange the baby spinach on a plate and top with sliced strawberries
Toss in pecans and pour raspberry vinaigrette over salad, adjusting amount if needed
Lightly sprinkle feta cheese and serve immediately