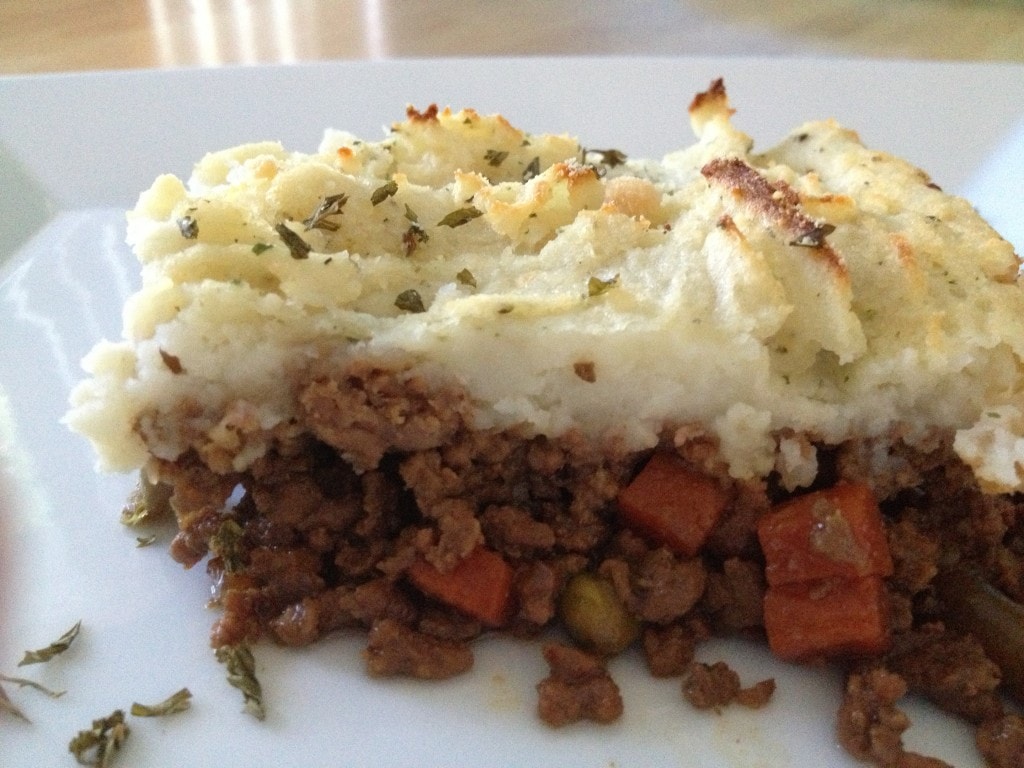 Think about biting into a thick layer of mashed potatoes, reaching a cheesy gooey middle and then having a burst of beefy goodness to finish off! That's shepherd's pie. Also known as cottage pie, shepherd's pie is a meat pie with a crust of mashed potatoes. Just thinking of it makes me drool. When you're doing a taste test during the cooking phase, you'll find it incredibly hard to stop yourself from gobbling down the beef mixture. I know I always do.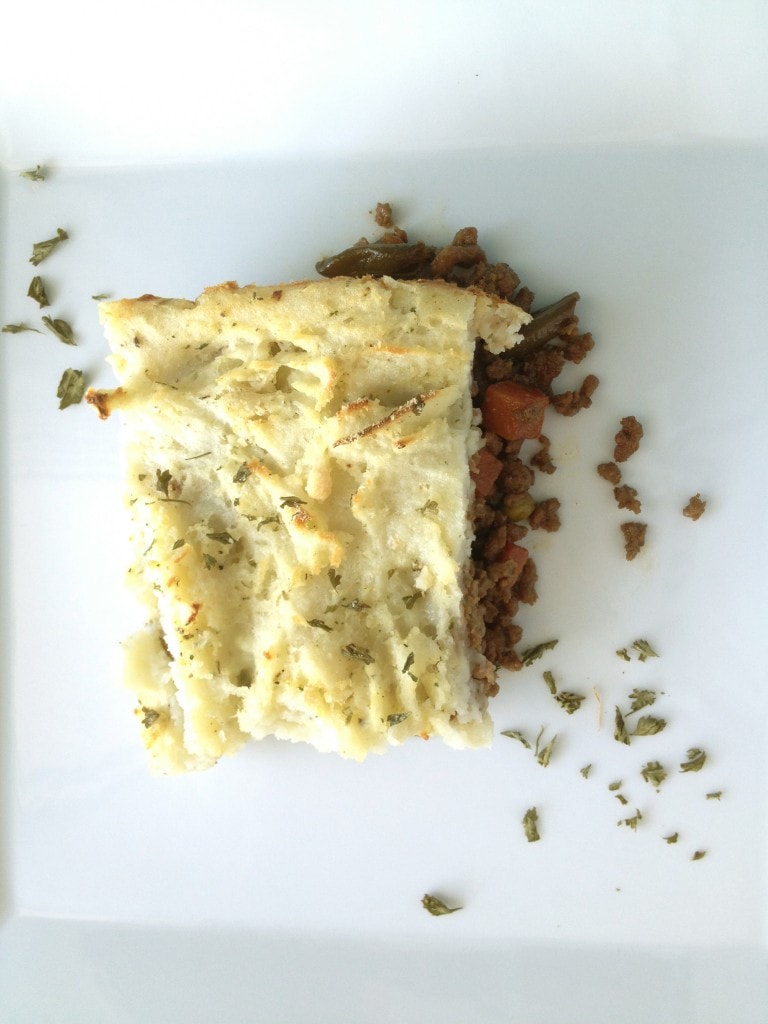 This is another one of my comfort foods. I learned this great recipe from a friend from Cambridge, UK. He hosted a dinner party and this treat was the entree. One bite, and I was in love. I snooped around his kitchen trying to figure out his recipe but he was pretty cool sharing it with me. He gave me a quick tour of the basic ingredients, then confided his special ingredient to me: Bovril.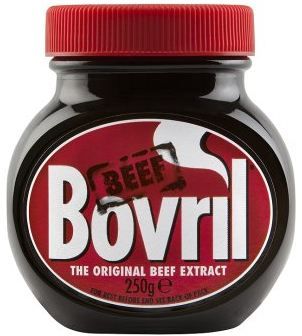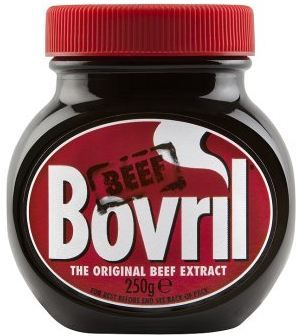 I grew up with Bovril and it's one of things that drive people crazy. The lure of Bovril is like peanut butter, once you've discovered it, you can't do without. I used to have to hide it back home or my brother would finish it up and leave nothing for cooking. I don't really blame him; it's beefy heaven.  I love extra beefiness in anything and this pie really gets to showcase it. You can find Bovril in British specialty shops. If, and only if you can't find Bovril, a decent substitute is Marmite. The taste is not the same but you will still get that extra oomph.
Print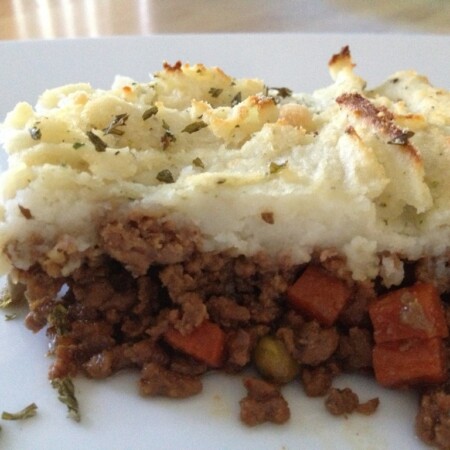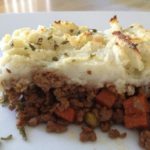 Extra Beefy Shepherd's Pie
---
2 lb. ground beef
1/2 yellow onion, diced
1 cup frozen mixed vegetables
2 tablespoons Bovril (yum!)
2 tablespoons Worcestershire sauce
4 russet potatoes, peeled and cubed
2 tablespoons dried parsley, divided
2 tablespoons butter
1 cup milk
8 slices Mozzarella cheese
1/4 cup Parmesan cheese, shredded
Salt and pepper to taste
---
Instructions
Bring a pot of salted water to a boil
Toss in potatoes and simmer for 15 minutes or until soft
Drain and transfer potatoes to a mixing bowl and mash them until fluffy, adding in butter and milk. Season with 1 tablespoon parsley, salt and pepper to taste
Cook ground beef over medium high heat until fully cooked, making sure to remove lumps so the beef crumbles nicely
Push the beef off to one side and skim off fat. Remove beef and set aside
Saute onions until translucent then season with pepper
Add mixed vegetables and simmer until they are fully cooked
Toss in ground beef and mix thoroughly
Mix in Worcestershire sauce and Bovril
Lower heat to medium and simmer for 15 minutes
Preheat oven to 400 degrees F
Layer the bottom of a casserole dish with beef mixture and pack it in tightly
Top with a layer of mozzarella cheese
Using a spatula, spread the mashed potatoes evenly over beef and cheese layers, making sure to cover the corners and create a seal to prevent the beef mixture from bubbling up
Rough up mashed potatoes with a fork to create peaks that will brown nicely
Finish up with sprinkled Parmesan cheese and remaining parsley
Bake in the oven for 30 minutes until the top is browned or cheese is bubbly
Broil for the last few minutes if necessary to brown further
Transfer to a cooling rack and allow to cool for a few minutes before serving
Notes
If the beef mixture is not beefy or salty enough, you can opt to add salt or more Bovril. The initial ingredient measurements for Bovril are for those who might not be used to its intense flavor.